---
Kerry Washington BUMPS AROUND With "Scandal" Cast At The ABC/Disney TCA Party + Lupita & More Party It Up With "EW"
Posted: 18 Jan 2014 08:19 AM PST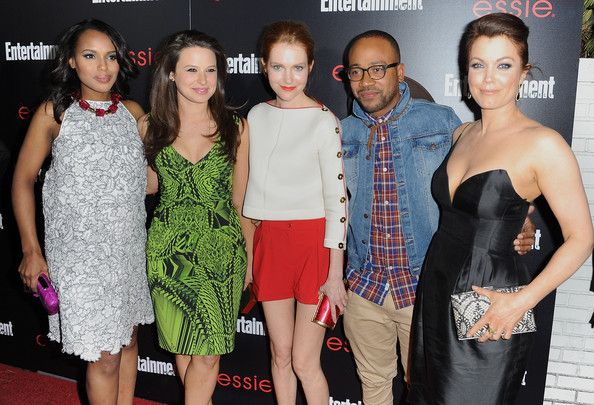 Kerry Washington is taking her baby bump for a spin! Check out pics of the mommy-to-be and her mini Gladiator-to-be at the "Entertainment Weekly" party with the "Scandal" cast, Lupita Nyong'o and more inside....
Gladiators Kerry Washington, Katie Lowes, Darby Stanchfield, Columbus Short and Bellamy Young hit up the "Entertainment Weekly" celebration honoring this year's SAG Awards nominees at Chateau Marmont last night in L.A.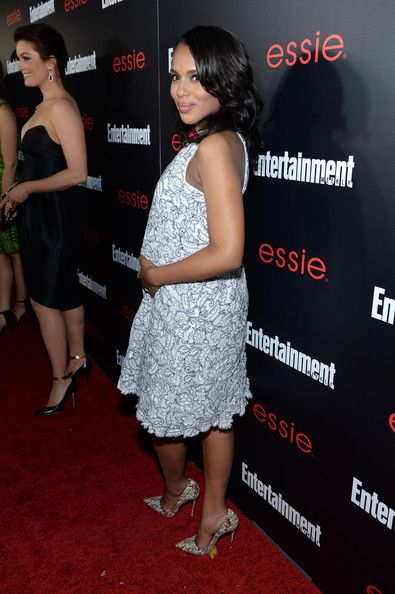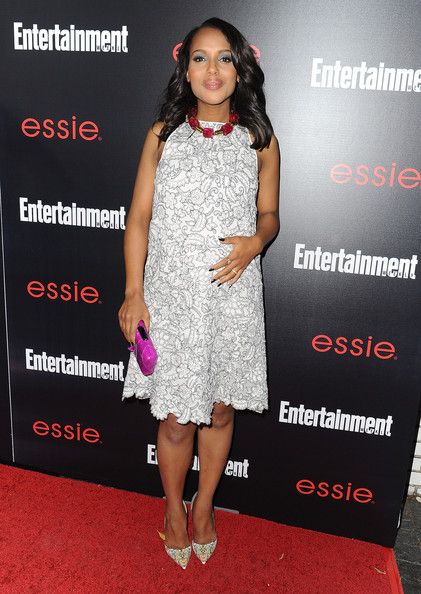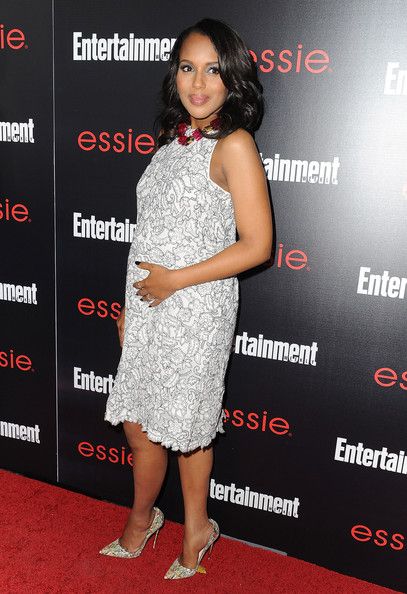 Cutie Kerry is still rocking her Louboutins as she's several months along.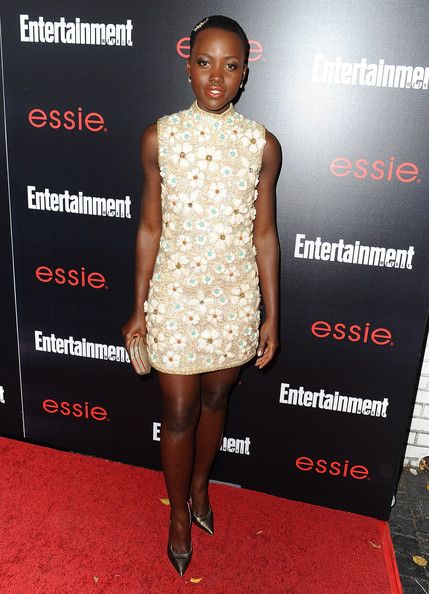 The stunning Lupita Nyong'o popped up in this eye-popping, glitzy and floral Valentino frock for the party.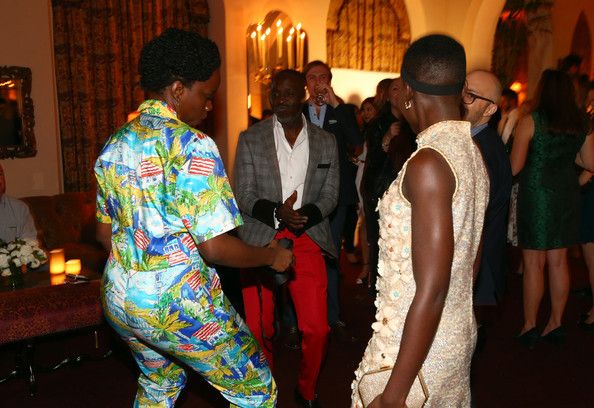 She danced it up with her 12 Years co-star Adepero Oduye and "Boardwalk Empire" star Michael K. Williams. Would love to have been a fly on the wall...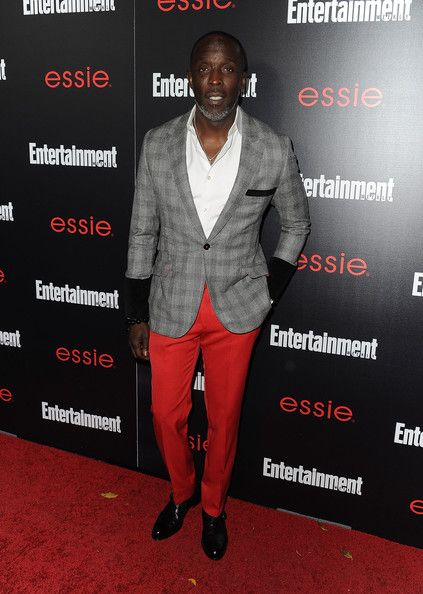 OK Michael and these red pants.
Loving Adepero's jumpsuit and yellow ankle strap heels.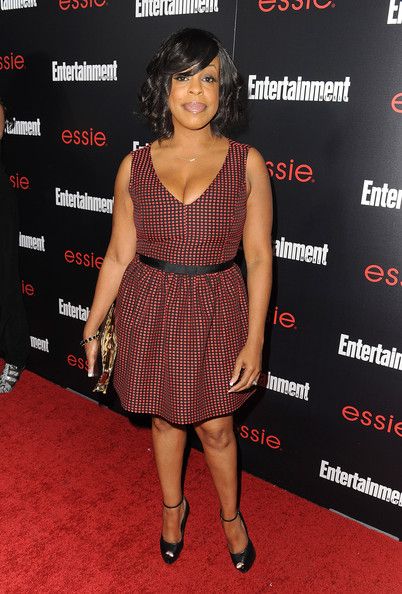 HBO's Niecy Nash as there in a red gingham frock...giving us black Alice In Wonderland tease...
But can we talk about how adorbs the cast of "Scandal" is: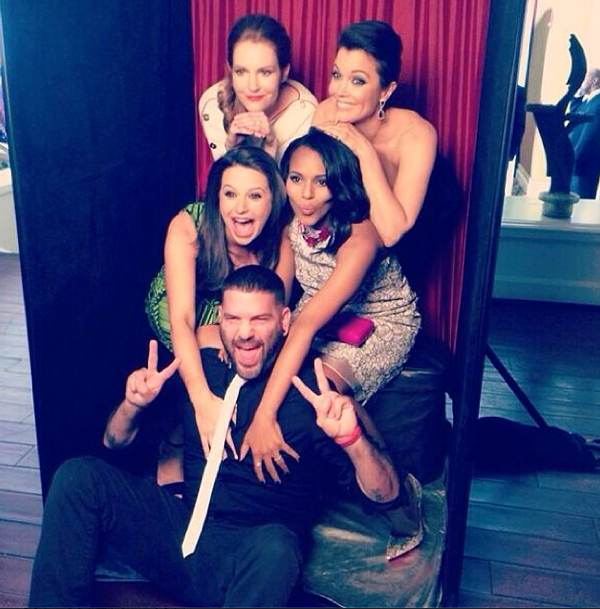 Loves them!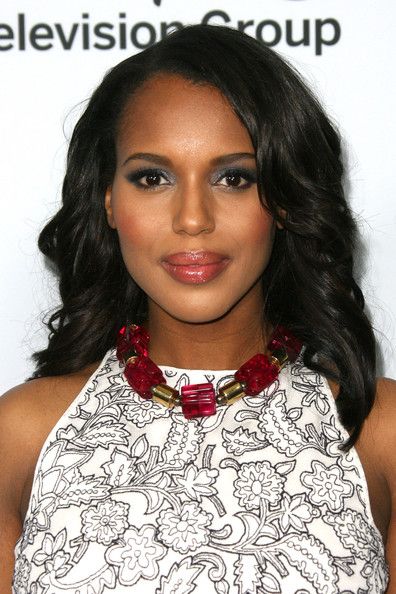 And it was a busy night for your faves as they also hit up the ABC/Disney TCA presentation at The Langham Huntington Hotel and Spa: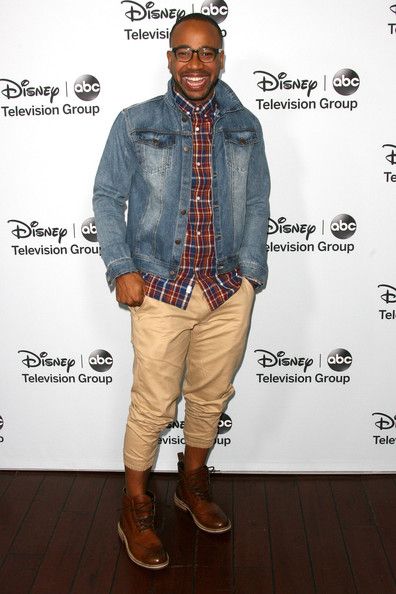 Columbus offered up kisses to co-star Darby. And he thought these pants were A-OK.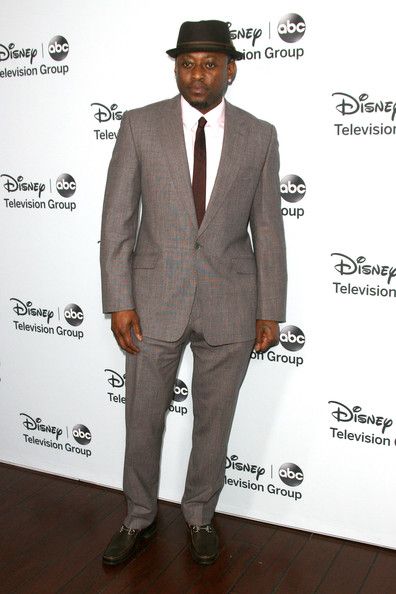 And Omar Epps, who is starring in the upcoming ABC tv series "Resurrection" (which we're definitely looking forward to), was there to hit the carpet.
Nice!
Photos: Getty/Kerry's Twitter
UGH: Former NFLer Darren Sharper ARRESTED On Rape Accusations
Posted: 18 Jan 2014 06:48 AM PST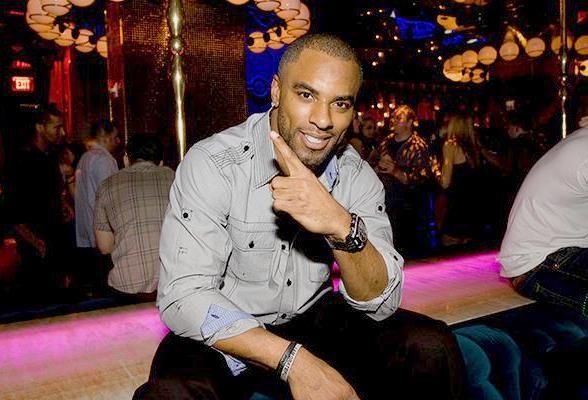 Well, this is unfortunate, if true. Former New Orleans Saints champ Darren Sharper was just arrested on rape charges. Details inside...
Remember Darren FINE ASS Sharper? The 38-year-old previously dated Gabby Union, then Dollicia Bryan, and was simply the best eye candy for anyone who was forced to watch football.
Yesterday, Darren was reportedly arrested in L.A. for suspicion of rape. And there are TWO separate incidents of sexual assault involved. It's unclear if both incidents -- which took place this month and October 2013 -- involved the same victim or two different victims.
The 5-time Pro-Bowler and NFL network analyst was released on $200,000 bail, but he's got to face the music soon.
Oh Darren....
HOT MAMA: 'Yonce Gets THIGH-HIGH In NYC
Posted: 17 Jan 2014 05:22 PM PST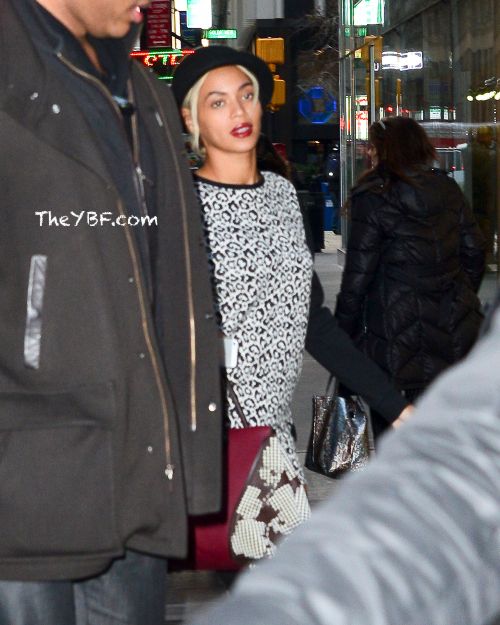 Beyonce is back to work after a round of parties and traveling. And she was spotted rocking her sexy thigh-high tights while she hit the office today in Manhattan.
Pics inside....
Now that Baby Blue and Mama Tina's birthday parties are a wrap, Beyonce was spotted back at her office today in NYC: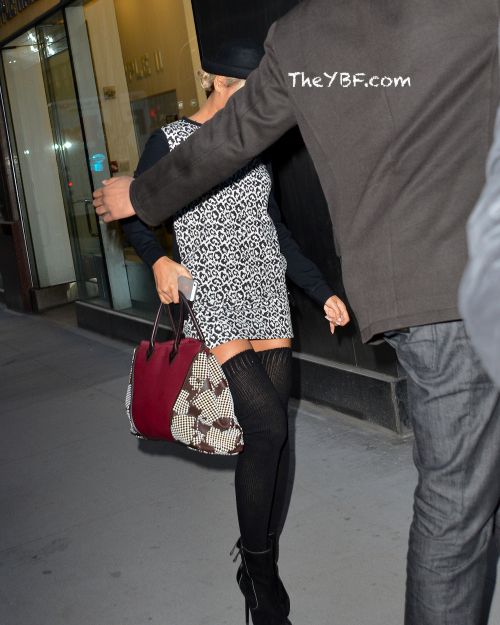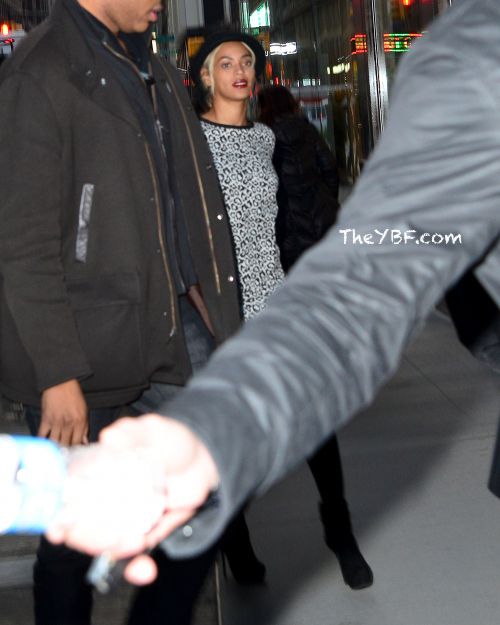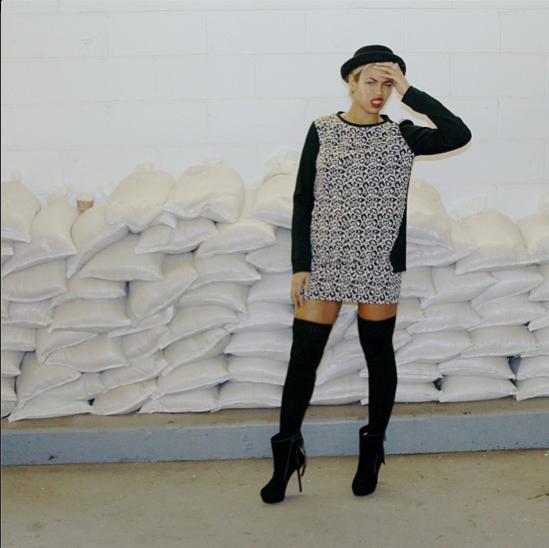 And she kept it sexy in a black & white mini skirt and matching top both by Tibi, thigh high tights, stiletto boots and a hot bag.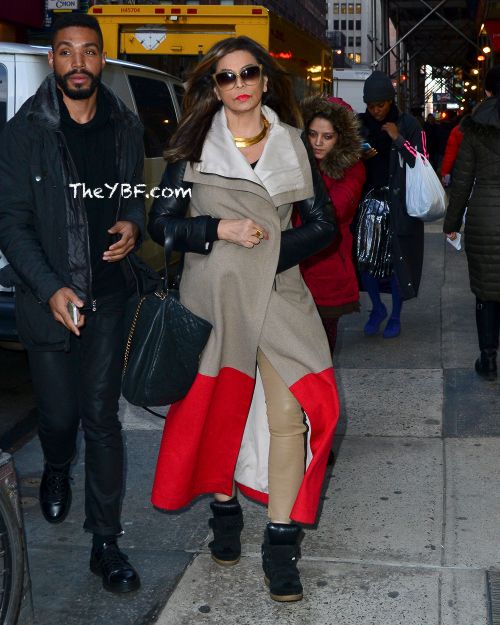 Even Ms. Tina was getting her style-loving on display with a pair of nude leather pants and her Isabel Marant sneakers.
As for what the "Drunk In Love" singer is up to, it very well could be a GRAMMYs performance as more news leaked today that she may very likely be a special guest performer. And so will Madonna.
We shall see...
Photos: SPLASH, Bey's IG

NOTHING TO SEE HERE (Or Is There?): Jets Baller Kellen Winslow Accused Of Masturbating In Target Parking Lot Before Arrest, Now He Explains....
Posted: 17 Jan 2014 02:23 PM PST
In case you missed it, Jets Tight End Kellen Winslow has been getting dragged on social media today when news of a SECOND reason for his recent arrest hit the net. And now, he's denying the embarrassing situation.
Deets inside...
Here's one way to get out of being caught choking your chicken: Say you're looking for a Boston Market.
Earlier this month, news surfaced that Kellen was arrested in a Target parking lot in the Hanover, NJ area back in November. At the time, it was simply said he was arrested for possession of "synthetic marijuana"....whatever that is.
But today, it was also revealed that when police got to the scene (thanks to a random store goer who as walking in the parking lot and claimed she saw Kellen's naked and erect penis exposed in his Escalade), they ended up investigating a "lewd act" accusation.
What's that lewd act, you ask? The police report, that is now public, says a supposedly exposed penis, as well as two--not one, but two--open containers of Vaseline led the police to believe some shady activities could have been going down.
When Kellen was asked what he was doing in the parking lot--in addition to smoking his substance--he said he thought the substance was LEGAL...and he was looking for a Boston Market.
Here's the rundown from CBS Sports:
Winslow was arrested on Nov. 19 for possession of synthetic marijuana. We knew that already. But sordid details of the arrest came to light via NJ.com's Dom Cosentino. These details involve Winslow allegedly masturbating in the parking lot of a Target.

"As she exited her vehicle, she commented to the male regarding how cold it was," the report reads. "As she stood near the open driver side window of the Escalade, she observed the males [sic] erect penis. She stated that she believed he was masturbating. [The woman] provided a written statement regarding her account."

When cops arrived on the scene, they asked Winslow what he was doing and he allegedly told them he was looking for a Boston Market.

The cops said that Winslow had his pants on by the time they found him, although he did apparently have "two open containers of Vaseline on his center console."

Winslow also had, according to the police, empty plastic containers of "Funky Monkey" and empty bags of "Mr. Happy."

No, this doesn't relate to his "Boston Market excursion." Those are the forms of synthetic marijuana that Winslow was allegedly in possession of; he also allegedly told police that he purchased it from gas stations and on the Internet and smoked it because the NFL doesn't test for it.
Huh?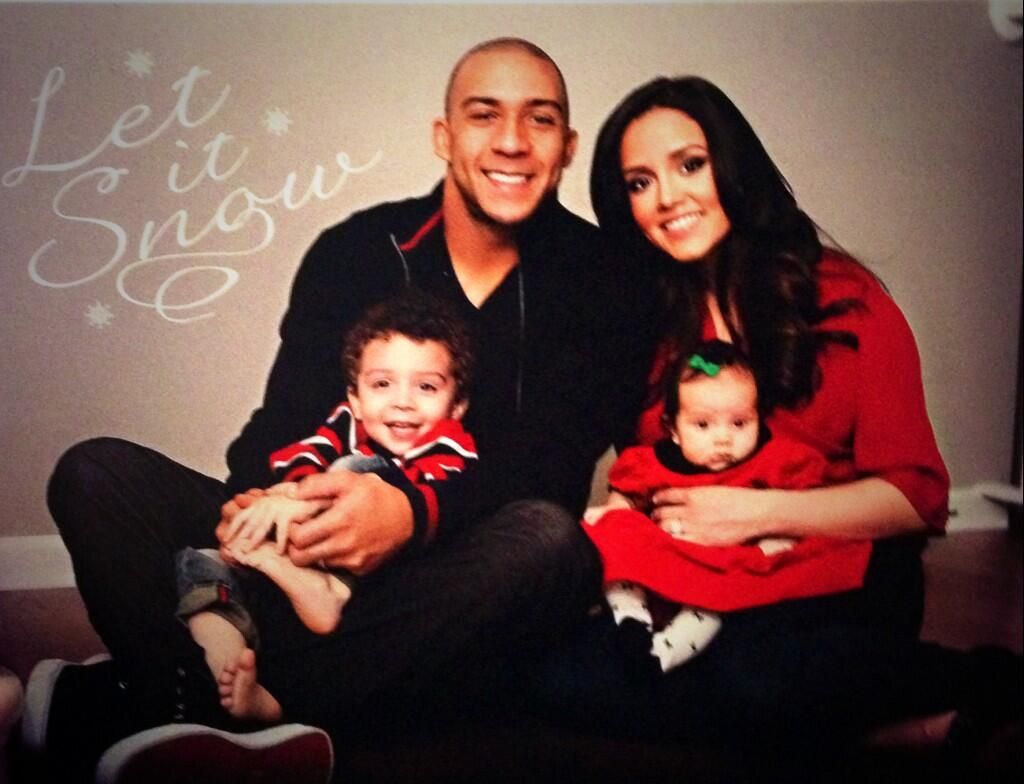 Oh, there's more from Sports Illustrated:
According to the police report, an officer found Winslow allegedly "slouched in his seat and moving around." Winslow sprang to an upright position and allegedly told the officer he was looking for Boston Market but was lost.

The officer wrote that "his genitals were not exposed" but "two open containers of Vaseline [were visible] on his center console." The report also cites the presence of plastic bags marked "Mr. Happy" and empty plastic containers of "Funky Monkey" scattered throughout the vehicle.

Winslow reportedly told police he smoked the "Mr. Happy" and "Funky Monkey" to relax and that the NFL doesn't drug test for it. Police reported he consented to a vehicle search after which a few items were seized into evidence and Winslow was free to go.
While Kellen was getting totally dragged by social media today, his publicist, Denise White, felt the need to speak up. She posted this explanation, which basically said he was in the process of changing clothes to cover up the smoke smell. Yes, the same smoke smell that came from the substance he thought was legal:
Kellen also has a wife and two kids (pictured above). Chile...
Photos: Kellen's Twitter
Errrr: Christina Milian SPILLS Wedding Deets, SAYS She And Fiance Jas Prince "Act Like Brother And Sister..."
Posted: 17 Jan 2014 10:26 AM PST
Christina Milian appeared on "Bethenny" this week were she dished on her upcoming wedding to Jas Prince and revealed that "...it's going to be big." Watch the clips inside....
Former "DWTS" contestant and recording artist Christina Milian stopped by "Bethenny" where she chatted about being a mom, working in Hollywood and her upcoming wedding to music exec Jas Prince. She joked that she's marrying her best friend and they are so close that it's like they're siblings!
"He's a ton of fun we are like best friends, okay this sounds weird guys don't get grossed out but we act like brother and sister where we are kind of like catty and annoying with each other...but we get it."
She also revealed that she's planning a big wedding....but it will be practical.
"He has a big family, a really big family so I think it's going to be big but I'm still like okay, we got a house, we got bills to pay, the life we like to live so I want it to be fun but I really just want to have people around that love us and understand us."
On the wedding:
On marrying her best friend:
Congrats to the couple!
Photos via Bethenny
KANYE IN PARIS: Kanye West Dons A Fur, Sits Front Row At Givenchy For PARIS Fashion Week Show
Posted: 17 Jan 2014 09:54 AM PST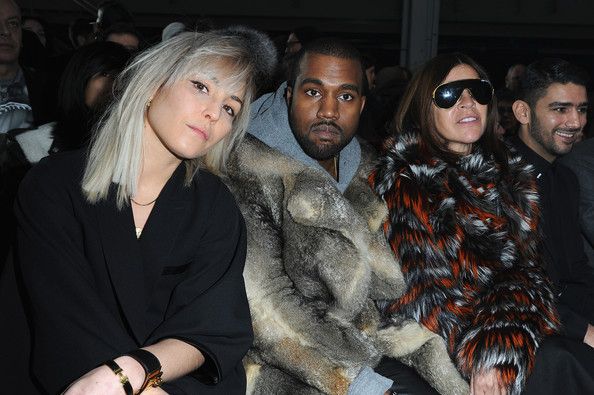 As the Beverly Hills Police Department conduct their investigation in that waiting room assault Kanye was involved in, Mr. West hopped a jet to Paris for fashion week. Deets inside....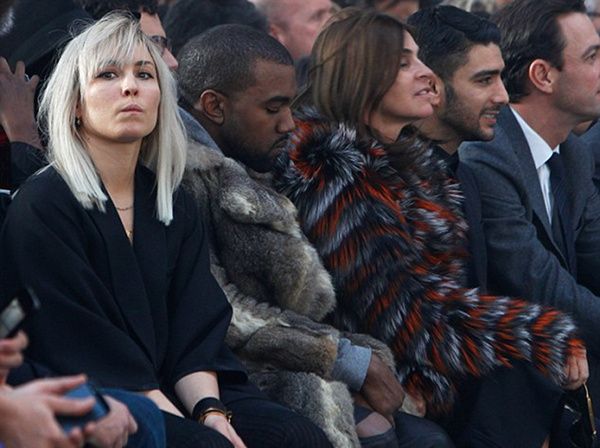 While cops (and lawyers) hammer out the details of Kanye West's most recent assault investigation, the "Nigg*s In Paris" rapper was spotted perched in between Swedish actress Noomi Rapace and CR Fashion Book founder Carine Roitfeld yesterday, at the Givenchy Menswear Fall/Winter 2014-2015 show for Paris Fashion Week.
'Ye unapologetically rocked an insanely luxurious fur coat which he paired with a grey hoodie and ripped leather jeans. And it works.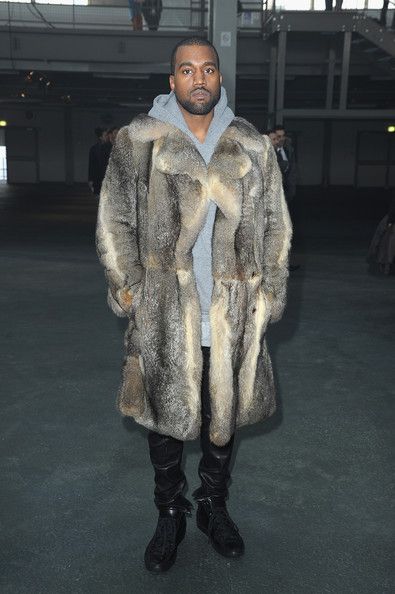 After the show, Kanye headed to DJ Collective Been Trill's party at Club 79 to party it up, while his fiance was showing off pics of their ridiculously adorable baby girl Nori on 'Ellen'.
Check out Kanye in Paris here:
Photos via AP via Daily Mail/dianenecniv IG/noeldescalzi IG/teddysantis IG