---
CONCERT PERFORMANCES: J. Cole BRINGS OUT Kendrick Lamar, Cops Jay Z's Roc-A-Fella Chain As Birthday Gift + Janelle Monae Rocks VH1's Super Bowl Blitz Concert
Posted: 29 Jan 2014 08:39 AM PST
J. Cole celebrated his 29th birthday this week with a huge show at MSG that included Kendrick Lamar and a surprise appearance from Jay Z. Find out what Jay gifted Jermaine inside and see Janelle Monae performing for VH1's Super Bowl Blitz.
Jermaine aka J. Cole, who's tracing across North America with his "What Dreams May Come" Tour, road in The Theater at Madison Square Garden last night where he brought out Kendrick Lamar for a surprise performance that included "Forbidden Fruit," and "Backseat Freestyle,"
Kendrick told the crowd, "(J. Cole) is one of the first cats to welcome me with open arms in this music business when I ain't know sh-- about it. So believe that, this is not no regular rapper friendship, this is my f---ing brother right here, J.Cole."
Towards the very end of the concert, J. Cole emerged wearing a Roc-A-Fella chain with a special guest.....Jay Z! In celebration of his 29th birthday, Jay gave his "original" chain to J.
"First of all, happy birthday to J. Cole. It's his birthday but he's giving out gifts. So I think it's only right that you get a gift. That, on your neck, is my original Roc chain — and it's yours."
HOV closed out the show with "F**kWithMeYouKnowIGotIt." In other J. Cole news, his imprint, Dreamville, has just signed a partnership deal with Interscope and released the Revenge of the Dreamers mixtape.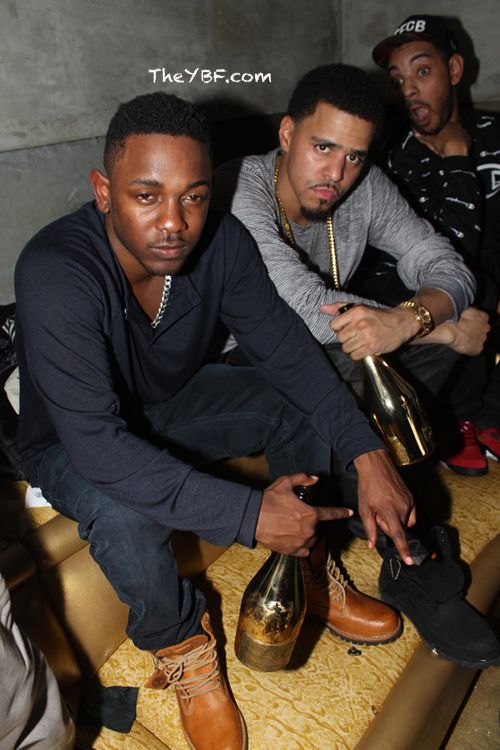 Then Kendrick & Cole hit up the afterparty scene together.
Also in concert......
Janelle Monae "literally" rolled into the stage at Lehman College in New York as part of VH1's Super Bowl Blitz: Six Nights and Six Concerts series. She performed hits such as Dance Apocalyptic, Tightrope, Q.U.E.E.N, Electric Lady and Come Alive.
J.Cole headlined the series on January 27th while TLC will perform at Manhattan's Beacon Theatre on Thursday. Each concert will be streamed live in the VH1 App and made available at Super Bowl.VH1.com the following day.

Photos and Videos via Getty Images/Page 31/DDotomen/Splash
Rihanna Hits "GMA", Talks GRAMMY WIN + Raising $40 Million For MAC VIVA GLAM Campaign
Posted: 29 Jan 2014 08:08 AM PST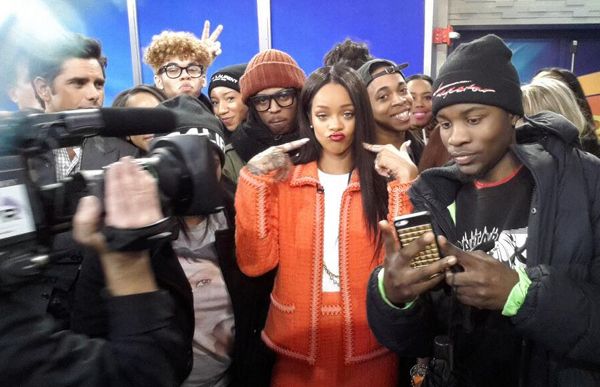 Rihanna made her way to "GMA" today and rocked her best morning show look. Check out what she revealed about her upcoming new music and her charity work with MAC Viva Glam inside...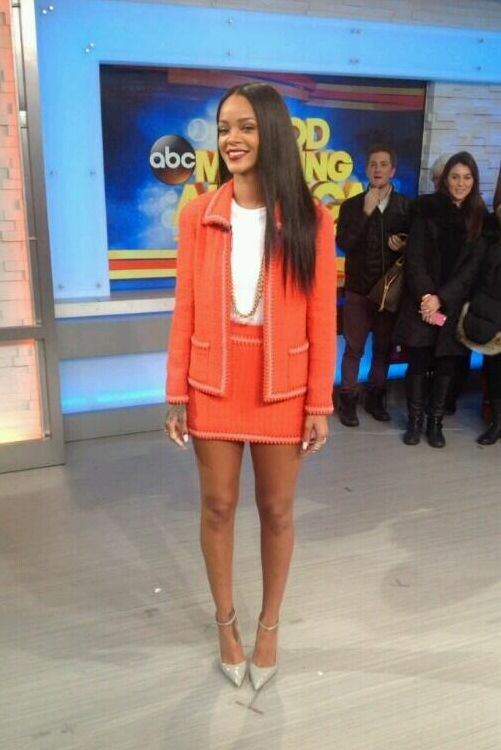 Bad Gal RiRi left the crop tops and booty shorts at home and put on a salmon Chanel suit and a pair of nude ankle strap pumps. After photobombing the former stars of "Full House" -- Dave Coulier, John Stamos and Bob Saget -- Rihanna mixed it up with her fans and showed off her newest MAC Viva Glam Rihanna lip color: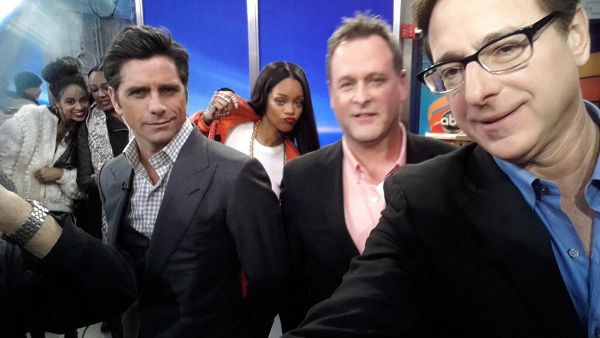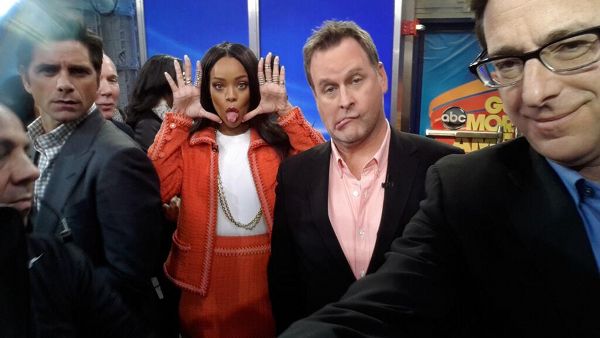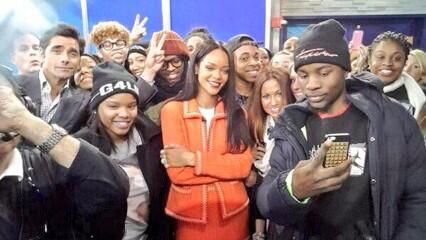 Robin Roberts asked her about her Best Urban Contemporary Album GRAMMY win this past weekend for Unapologetic: "I was so shocked. I was at home and one of my friends said 'You just won a Grammy'. I went on the internet and saw it. It was an emotional moment. It's still so exciting at this point in my career."
And about what's next for her: "Music is what I love to do, so you'll never have to worry about me not doing that."
RiRi was mainly there to talk about her new philanthropy work and revealed:
"I'm now extending my role with MAC from creative partner to philanthropic partner with the VIVA Glam campaign. It's an iconic campaign that's been around for a few years with them. Buying the lipstick is the most important part of this because every penny you spend on the lipstick or lipglass goes to the MAC AIDS Fund."
Her goal is to raise $40 mill with her Viva Glam Rihanna campaign. Plus, $2 mill of the money will be donated to UN AIDS, which focuses on youth prevention of HIV & AIDS.
The pop diva was spotted arriving in her mink coat. Check out the full interview below:
Photos: Splash/GMA's Twitter
SNEAK PEEK: Coko Threatens To Leave Newly Reunited SWV...Again!
Posted: 29 Jan 2014 07:07 AM PST
If there's one thing we've learned from watching "SWV Reunited", it's that Coko is a diva. And we've got an exclusive sneak peek of how she's threatening to go solo...
They've JUST reunited, but lead singer Coko is already on her "I wanna go solo...again" ish. In Thursday's episode of their new reality show, Coko pulled the diva card and met with a gospel producer.
But on the group front, Interest from a major record label leaves the ladies in a battle to get out of their current deal. And SWV meets with a music therapist to heal old wounds that seem to be reopened.
Check out the sneak peek below to see why these gals split up in the first place.
The new episode airs January 30th at 9p ET.
Kelis Releases "FOOD" Artwork And Track Listing + Lupita Nyong'o In Valentino For "INTERVIEW" Magazine
Posted: 29 Jan 2014 06:13 AM PST
Kelis revealed the artwork and tracklisting for her upcoming disc, FOOD. See the materials inside and Lupita Nyong'o posing in a red Valentino gown for INTERVIEW Magazine.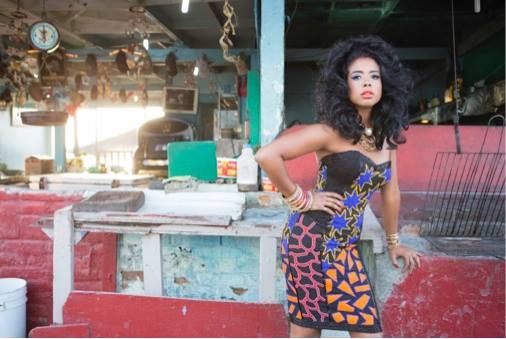 As Kelis gears up for the release of her next album, FOOD, she used Facebook and Instagram to drop the artwork and a pic from the album's photoshoot. She tweeted, "Hey guys! I'm super excited. This is my new album cover!!!! Wepa, wepa, wepa!!!!!!!"
With an expected release date of April 22nd, here's the FOOD tracklist:
1. Jerk Ribs
2. Breakfast
3. Forever Be
4. Floyd
5. Runner
6. Hooch
7. Cobbler
8. Bless The Telephone
9. Fish Fry
10. Change
11. Rumble
12. Biscuits 'n' Gravy
13. Dreamer
During an interview with Hip Hollywood, Kelis shared how the album differs from her earlier work and why she named the disc FOOD.
"Dave Sitek produced it. It's full band, it has horn sections and strings, orchestra, it's very dramatic. It was a huge band, so people were there, and people are hungry. So we were eating, and recording, and singing, and eating some more and it was a lot of that. It wasn't the plan but that's just what it ended up being because that's just who we are. It was really natural and it felt really good and it tasted really good too."
In magazines.....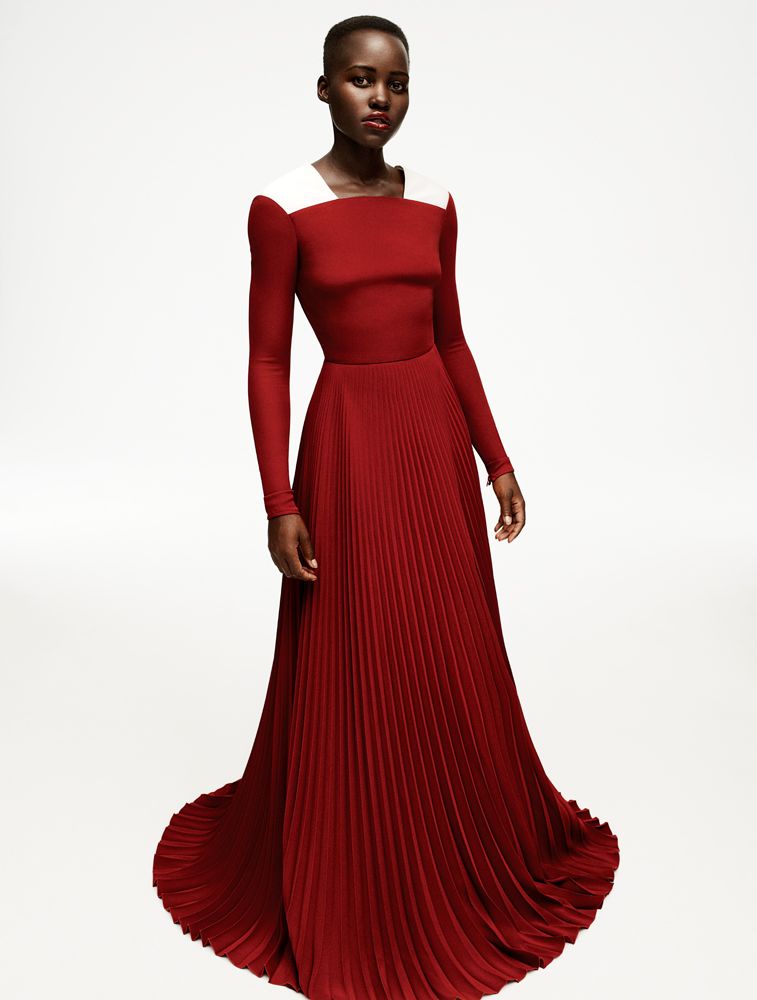 Lupita Nyong'o, who's nominated for "Best Performance by an Actress in a Supporting Role" for 12 Years A Slave, posed in a Valentino gown for INTERVIEW Magazine. Inside the mag's celebrity spotlight, Lupita reflects on her role and how she decided to focus on her dream of becoming an actor.
On making 12 Years A Slave:

"There was so much joy in the making of this film, despite the fact that it's about such a sad, traumatic experience. We all felt like we were part of something so real and so necessary. It was a joy to go on set every day and tell these real people's story. Doing this movie, I discovered that joy is not the negation of pain, but rather acknowledging the presence of pain and feeling happiness in spite of it."

On becoming an actor:

"When I was younger, I was almost too afraid to admit that I wanted to be an actor. I didn't know any successful actors in Kenya, so I felt like I could get away with going to college to study film more easily than I could with saying, 'I want to be an actor.' That's what I did.

I knew that if I didn't try acting, that would be the one thing I would regret, so I decided to apply to acting schools. If I got in, I'd take it as a sign that I should pursue acting as a career. If I didn't get in, I was prepared to figure out some plan B. Luckily, I got in."

Lupita's next role will be the film Non-Stop with Liam Neeson (February 28th).
Photos via Interview/ GREGORY HARRIS/Kelis Instagram/Facebook
ALL HAIL THE QUEEN: Happy 60th Birthday Oprah Winfrey
Posted: 29 Jan 2014 05:30 AM PST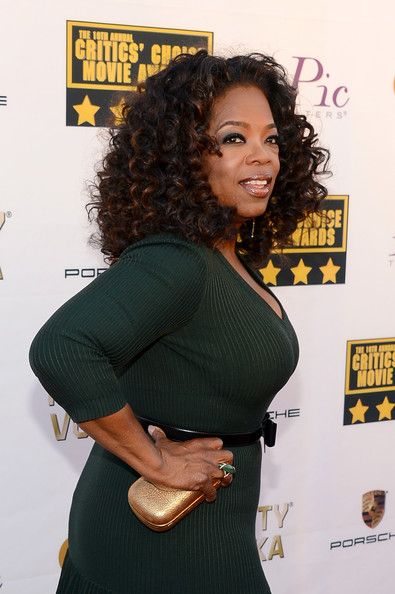 The real queen of all media, Oprah Winfrey, turns 60-years-old today. Celebrate inside.....
Oprah Winfrey - talkshow legend, OWN founder, award-winning actress and magazine maven - celebrates her 60th birthday today. She kicked off her birthday experience with a spritual moment at Soul Cycle in West Hollywood were she told her fans, "Ride baby, ride!'
While we all watched Oprah turn 50 with her Legends Ball, her 60th will be a lot quieter. Well, quieter by Oprah's standards. Sources say she'll have an intimate black-tie dinner in the seaside town of Montecito, CA
In October 2013, she talked to CBS television's "This Morning" (where her BFF Gayle King is an anchor) saying, "The 6-0 number, I've always said to people to own it. Even I, who has said to women all these years, own it, own it, own it, took a pause for that."
Tip your hat to Lady O in the gallery.....
SPOTTED: Maxwell & Julissa Bermudez Frolick On The Beach Together
Posted: 28 Jan 2014 09:41 PM PST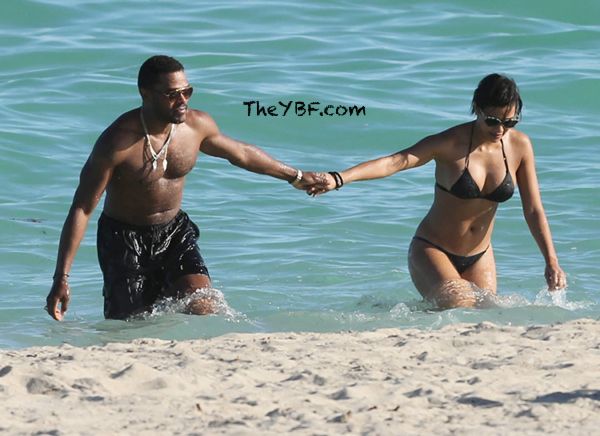 Maxwell loves being around a pretty chick. And yesterday in Miami, he and sexy tv personality Julissa Bermudez were spotted frolicking on the beach. Pics inside...
While he works on new music in the studio in Miami, Maxwell is spending his downtime parlaying with former "Empire Girls" star and former "106 & Park" host Julissa Bermudez:
She showed off her curvier bikini bod and hit the ocean with the "Fire We Make" singer. Remember when she had zero cakes? Not anymore...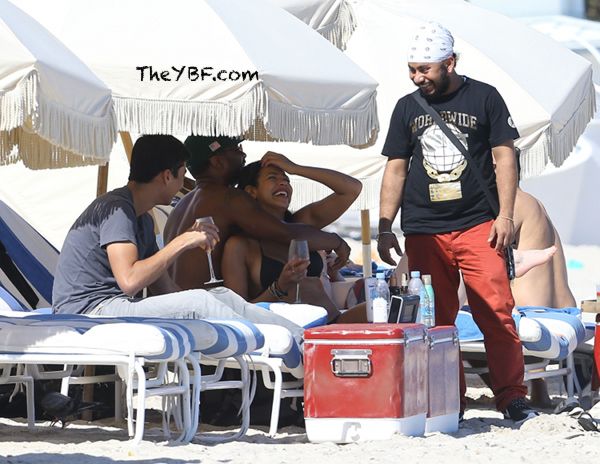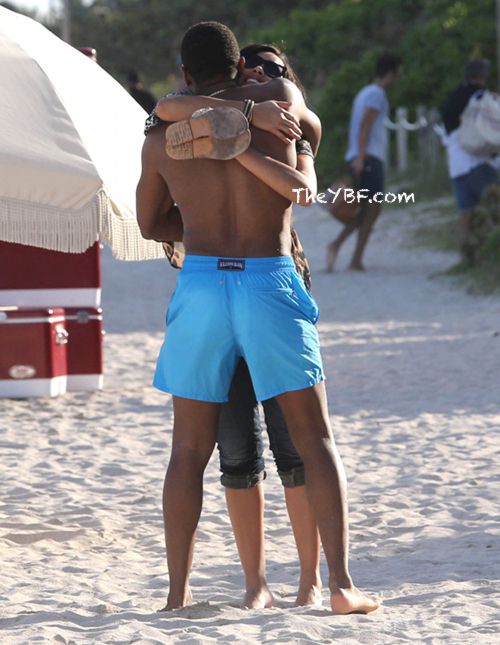 They were spotted hugged up on their beach chairs, riding jetskis, hugging it out after their long day, and laughing it up the entire time.
Fun times!
Photos: FAME
STATE OF THE UNION FAB: FLOTUS Michelle Obama GETS CHIC In Green Azzedine Alaia Ensemble
Posted: 28 Jan 2014 08:00 PM PST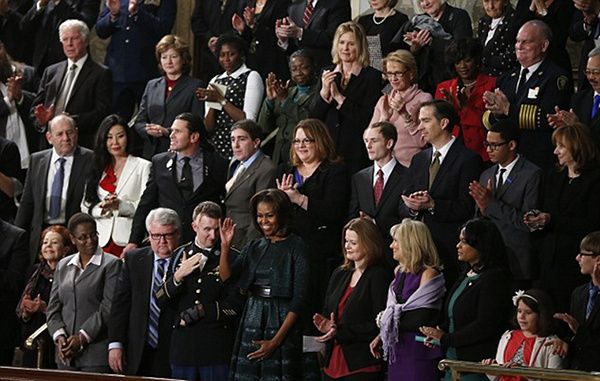 Tonight at the State of The Union speech, FLOTUS Michelle Obama kept it chic in a glistening green Azzedine Alaia ensemble. Get a closer look at our stylish First Lady inside...
In a two-piece ensemble consisting of a forest green dress with a matching forest green cropped jacket, First Lady Michelle went a little more conservative than usual. But she made sure to keep a stylish flair with the hot jewel color of the season and sheerish paneling: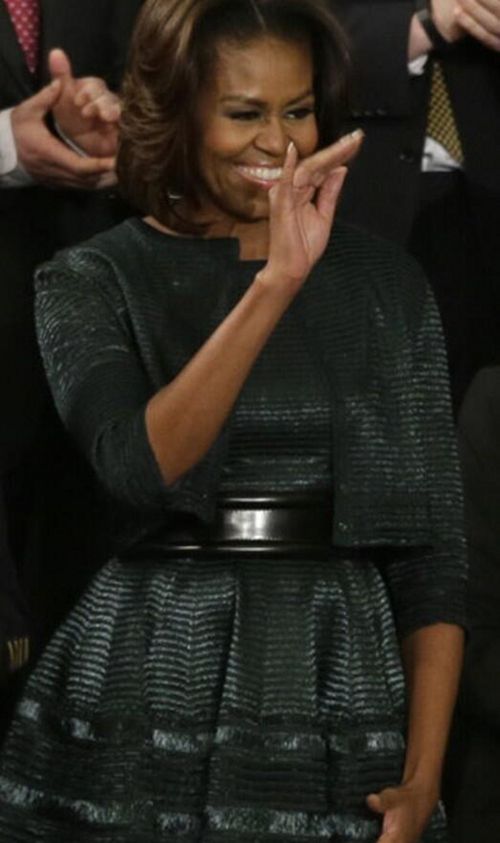 The fabulous 50-year-old Mom-In-Chief welcomed several everyday heros, business owners, mothers and service men into her VIP box inside the House Chamber. Even Jason Collins, the first openly gay NBA player in the league, was one of her guests.
And her Presidential husband Barack Obama gave a moving speech, mentioning the amazing work she's done with the Let's Move campaign. He told Congress, The Supreme Court Justices, his Cabinet and the American people tonight:
As usual, our First Lady sets a good example. Michelle's Let's Move partnership with schools, businesses, and local leaders has helped bring down childhood obesity rates for the first time in thirty years – an achievement that will improve lives and reduce health care costs for decades to come. The Joining Forces alliance that Michelle and Jill Biden launched has already encouraged employers to hire or train nearly 400,000 veterans and military spouses.

Taking a page from that playbook, the White House just organized a College Opportunity Summit where already, 150 universities, businesses, and nonprofits have made concrete commitments to reduce inequality in access to higher education – and help every hardworking kid go to college and succeed when they get to campus. Across the country, we're partnering with mayors, governors, and state legislatures on issues from homelessness to marriage equality.
Nice!
Loves it.
BONUS: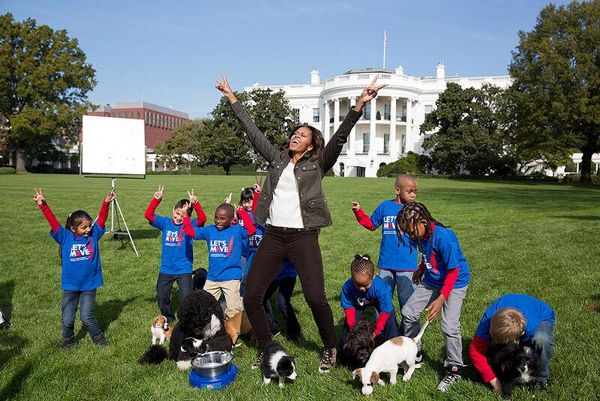 Could this GET any cuter?! Ahead of this Sunday's Puppy Bowl on Animal Planet (you know, the annual cutesy alternative to the Super Bowl), First Lady Michelle and kiddies from Harriet Tubman Elementary School in D.C. welcomed the competing pups to the White House. And they all helped to get the adorable doggies pumped up in a "training session" ahead of Sunday's festivities.
"It was so much fun to see the Puppy Bowl X Team work out at the White House!" said First Lady Michelle Obama. "This year's pups showed us that getting active and lapping up plenty of water are important ways to keep our bodies healthy and energized. And as our family has seen with Bo and Sunny, going outside to walk and play with your pet is a perfect way to get moving and have some fun every day."
During the Puppy Bowl (it's in its 10th year), folks can watch cute doggies from animal shelters run around a mini playground being their cute selves. And viewers have the opportunity to adopt the pets participating. It airs at 3p ET.
Loves it!
Photos: Getty/Reuters/AP
"Basketball Wives: LA" Season 3 TEASER Drops + New Additions Sundy Carter & Brittish Williams + IT'S A BOY For Evelyn Lozada!
Posted: 28 Jan 2014 06:23 PM PST
"Basketball Wives" season 3 is on the way...in case you were losing sleep wondering when it was coming back. And as we previously reported, a few new faces will be making their debut.
Check out the teaser inside, plus Evelyn Lozada revealing the sex of her new baby....
We already told you Sundy Carter, alleged mistress and child's mother of former NBA baller Larry Hughes, is one of the newest faces of "BBW: LA". And now, we see the controversial chick making her debut in the new teaser.
VH1 just debuted a clip that sets up the drama for the season: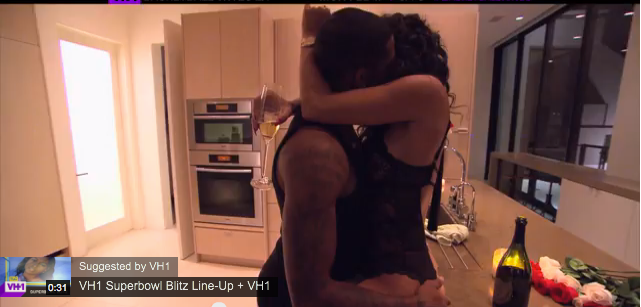 Draya brings her man, Dallas Cowboy Cornerback Orlando Scandrick, on the show. And we all know that means the sharks are circling. We see Jackie Christie already coming for Draya about her man--and she's stirring the pot by making Draya think he's cheating....with Jackie's daughter!
And Sundy seems to be friends with both Draya and Jackie. Well, until this happened. Check out the teaser below:
We've also learned a new addition will be 23-year-old Brittish Williams, the fiance of European league basketball player Lorenzo Gordon. (She calls herself the FUTURE Mrs. Gordon on her Twitter bio so we assume they are not yet married.)
She recently showed off her Christmas present from her man--a new Range Rover. And chick seems to love a selfie: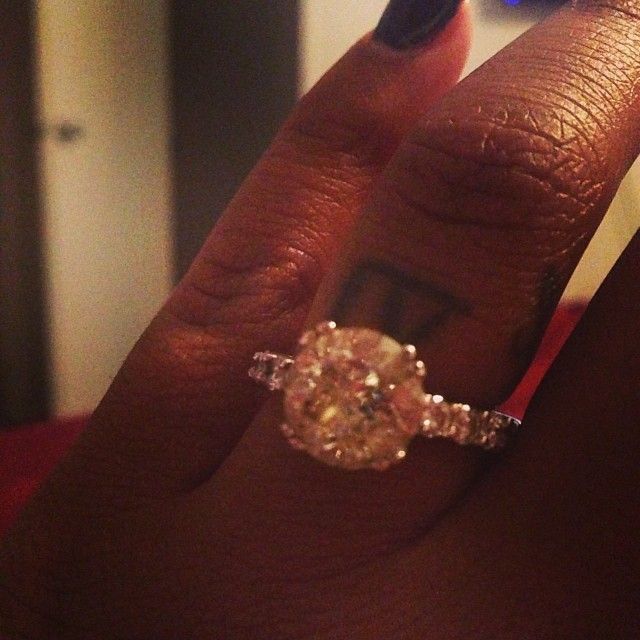 And her ring.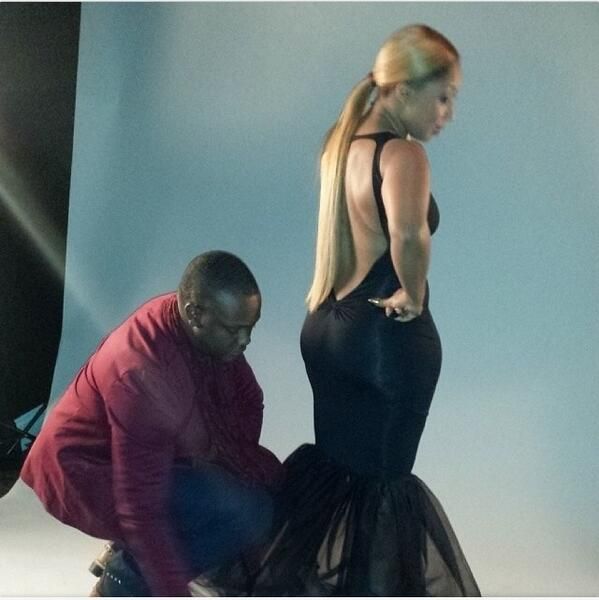 She owns a boutique of some sort, and likes to talk about her "long paper".
She's already been seen hanging out with co-stars Jackie Christie and Sundy, so she may be on their team.
And you can check out her man in this video HERE.
Speaking of "Basketball Wives"....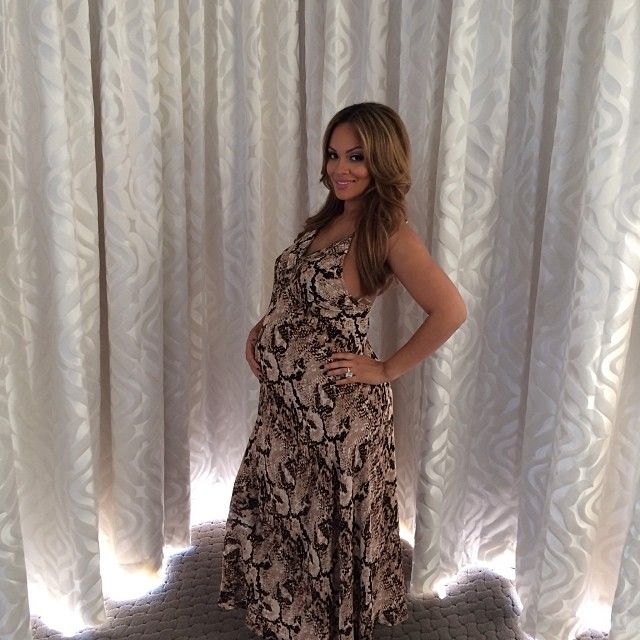 Original "BBW" Evelyn Lozada just revealed the sex of her baby. It's a boy!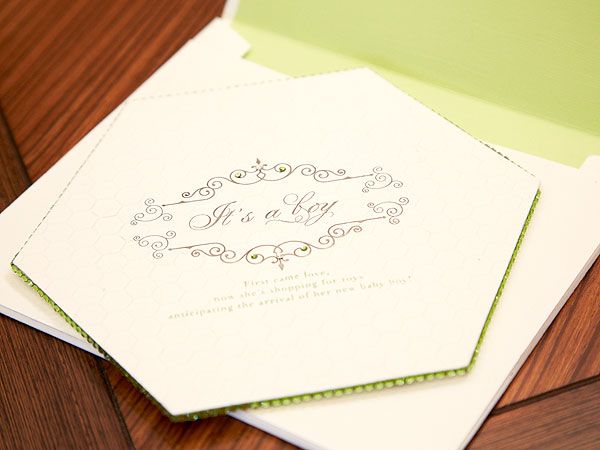 Now that she's 7-months along, Ev sent out invites for her Diamonds & Diapers baby shower which is going down this Saturday in L.A. It's being put together by famed event planner Diann Valentine. And Evelyn told Celebrity Babies:
"I was about 13 weeks when they told me the sex! I was honestly praying for a boy. I have wanted to have a son for years."
As for how Ev, fiance Carl Crawford of the L.A. Dodgers and Ev's 20-year-old daughter Shaniece are feeling about the news:
"We were both so happy. There are all girls on my side, so this will be our first boy. My family is over the moon," Lozada says. "Every time I go to the doctor, I have them check to make sure it's a boy. I'm still in disbelief!

"Shaniece is just happy that she can still be the princess of the family," adds Lozada jokingly. "Her brother is already her BFF in her head."
Evelyn says they haven't decided on a name yet, but they have several in mind.
Photos: Brittish's IG/Evelyn's IG
RUMOR CONTROL: T.I. -- "We're NOT Divorcing!"
Posted: 28 Jan 2014 05:44 PM PST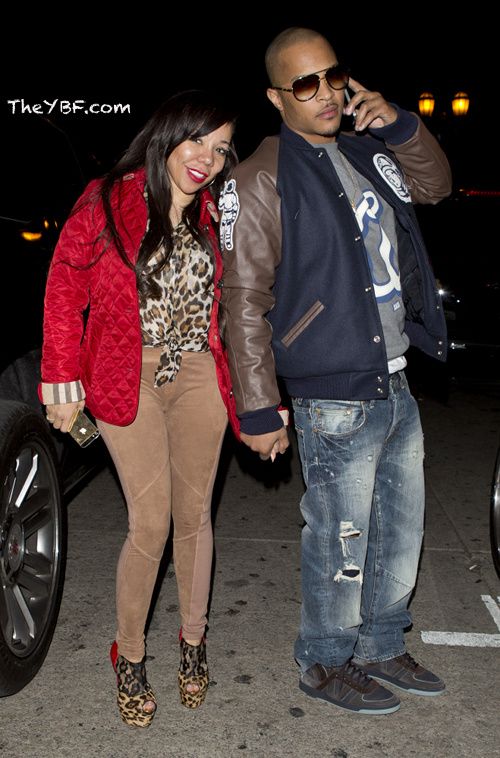 After rumors floated around the net that T.I. & Tiny were divorcing, "The Kaaang" himself is setting the record straight...
T.I. told media today that the rumors are B.S. He and his wife, Tameka "Tiny' Harris, are NOT headed to divorce court. He revealed that they spent GRAMMY night apart and challenged each other to who could have the most fun (something tells us T.I.P. has no problems getting it poppin' in every which way). And even though the silly challenge lead to an even sillier couples' spat, they're A-OK.
According to TMZ:
T.I. tells us yeah, there was a big argument, but it was over something pretty stupid. Tiny wanted to walk the Grammy red carpet and watch the show but T.I. wanted none of it. He says they angrily challenged each other on who would end up having more fun that night.

T.I. says the next morning ... they mended fences.
Tiny's best friend Shekinah also set the record straight this morning saying the rumors are false.
So everyone cool your heels. No breakups in the Harris household.

Rihanna's Newest IG Bikini Shoot + LaLa Anthony Makes The Rounds To Promote Her Relationship Book
Posted: 28 Jan 2014 04:49 PM PST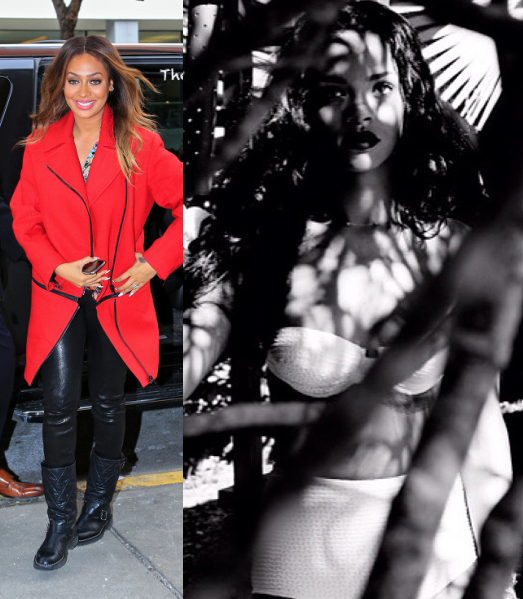 LaLa Anthony heading to "GMA" this morning to promote her new book. See the candids inside and still from Rihanna's latest photoshoot.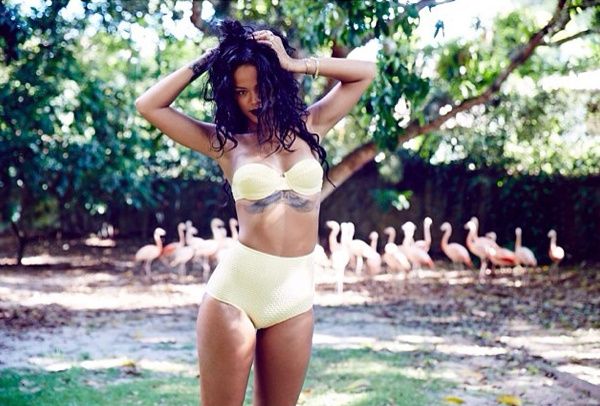 Rihanna posted photos from what appears to be a new photoshoot to her Instagram account.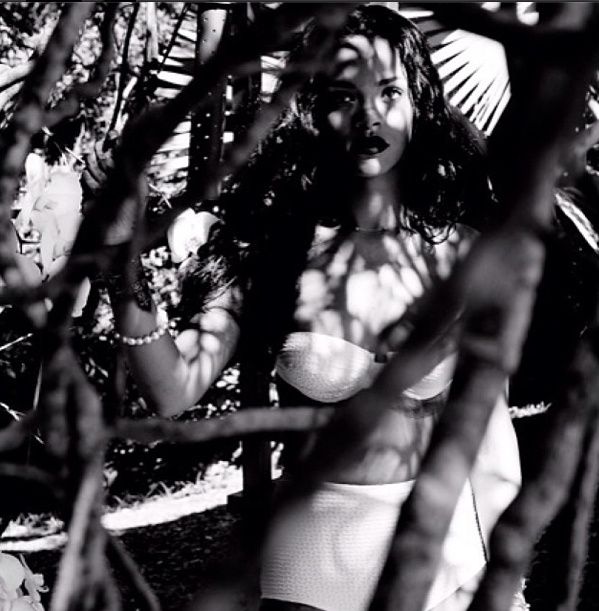 Rihanna's extensive collection of body art is on full display in the pics, including her most recent tattoo.
On Sunday at the Grammys, Rihanna won for "Best Contemporary Album" for Unapologetic. Still no official word on why she was M.I.A.
Out in NYC....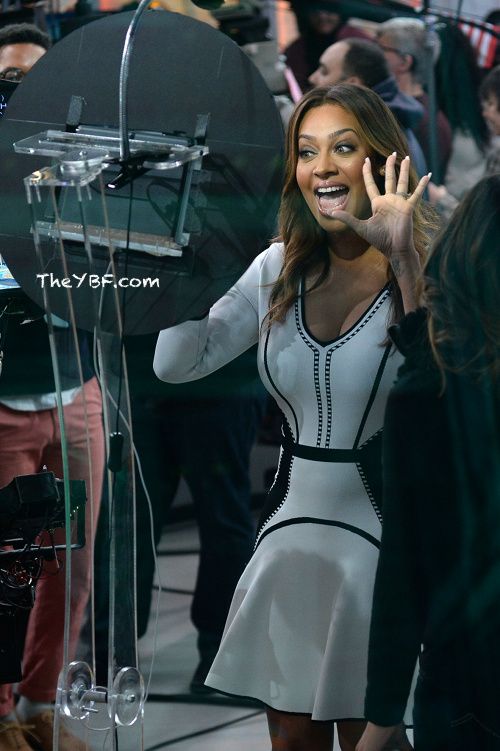 Fresh off telling Andy Cohen that she doesn't sex her husband before basketball games, Lala Anthony made several media appearances to promote her new book "The Love Playbook'' (in stores today). Her first stop was "GMA".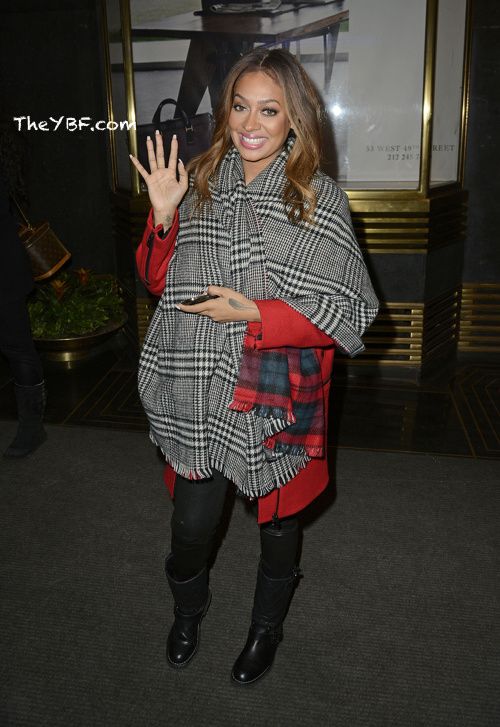 She made an appearance on "New York Live" at Rockefeller Center, NYC.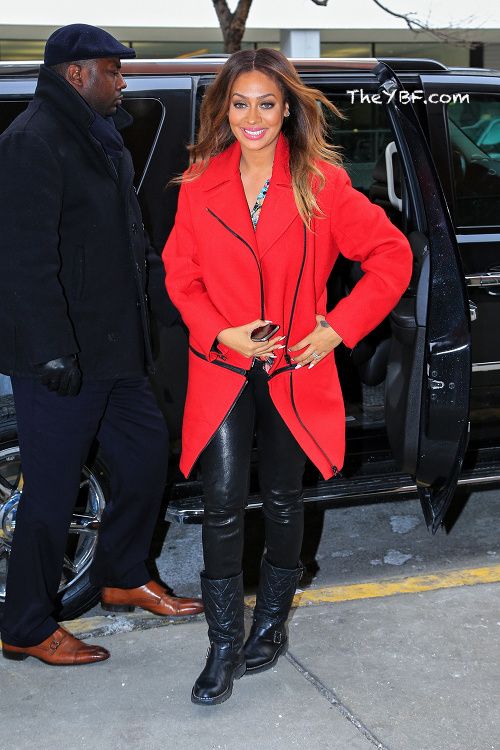 Photographers also spotted Lala heading into a "Bethenny" taping. Loving all three looks. Cute!

Photo Derek Storm / Splash News / Doug Meszler / Rihanna's Instagram
Michael Ealy, Regina Hall, Toya Wright & More Hit The "About Last Night" Screening In ATL
Posted: 28 Jan 2014 04:10 PM PST
Right after a meet and greet at Strip in Atlanta, the cast of About Last Night headed to the Regal Theater for a screening of their upcoming movie. We've got the pics inside...
Michael Ealy, Regina Hall and producer Will Packer made their way to Atlanta last night to show off their new rom-com About Last Night.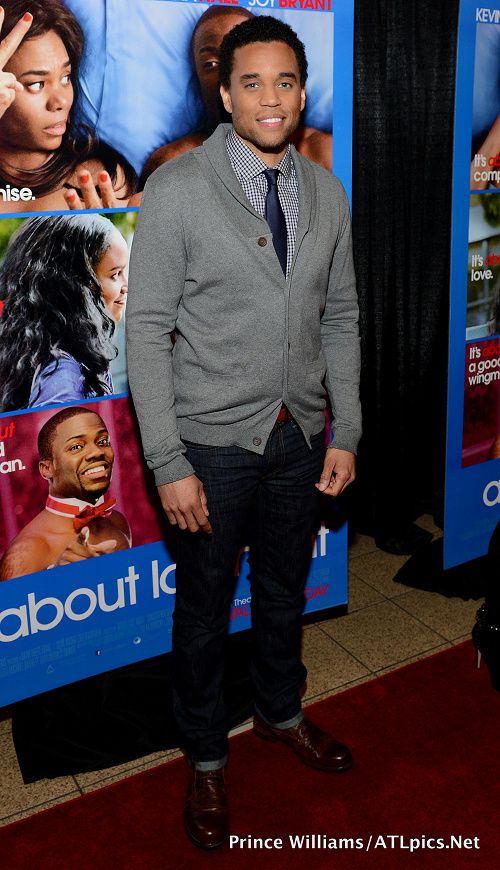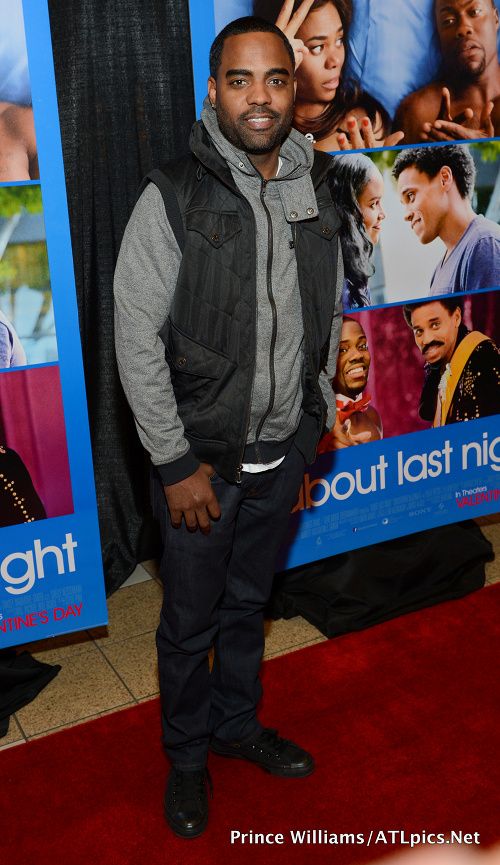 "RHOA" stars Kandi and Todd snapped pics separately on the carpet.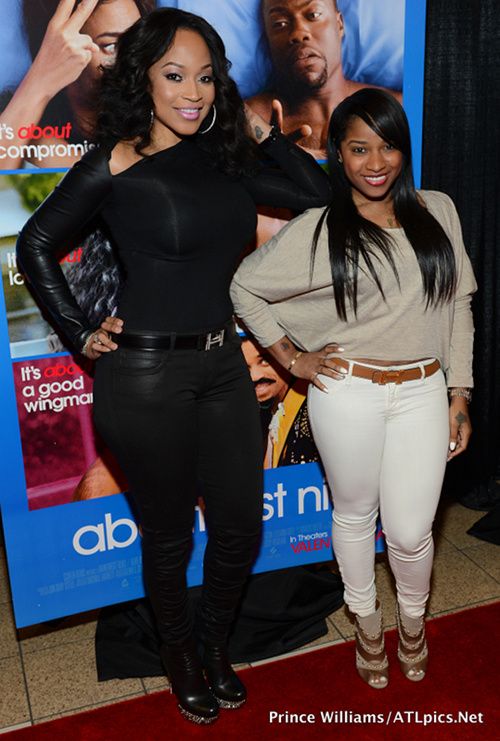 Toya Wright and her bestie, Ne-Yo's ex-fiance Monyetta Show, snapped pics on the carpet: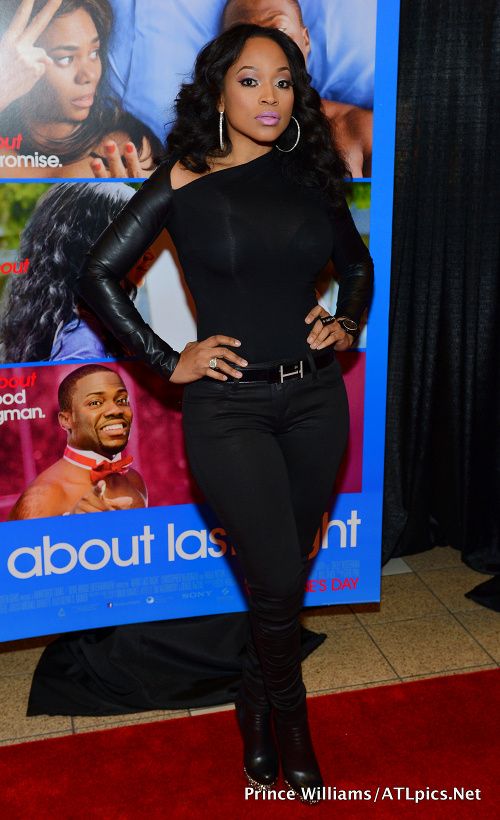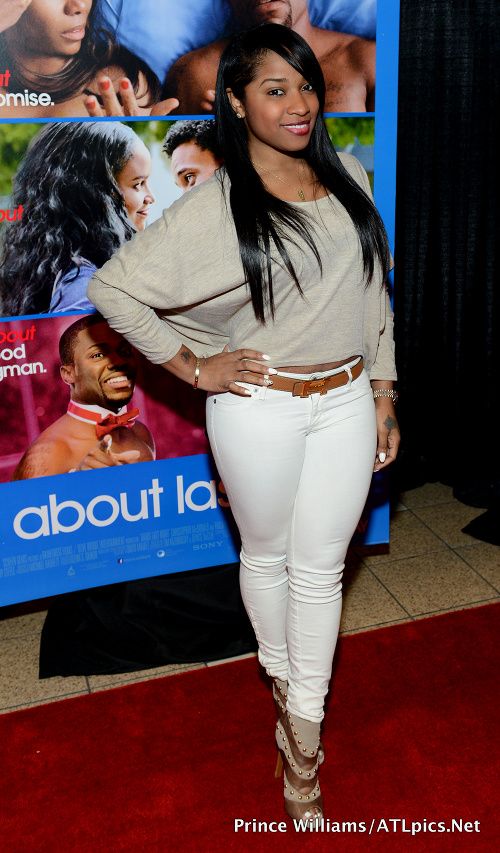 They're both serving up major body these days. When you've got plenty of time on your hands, why not spend it keeping those curves tight.
"Fashion Queens" star Derek J hit the carpet.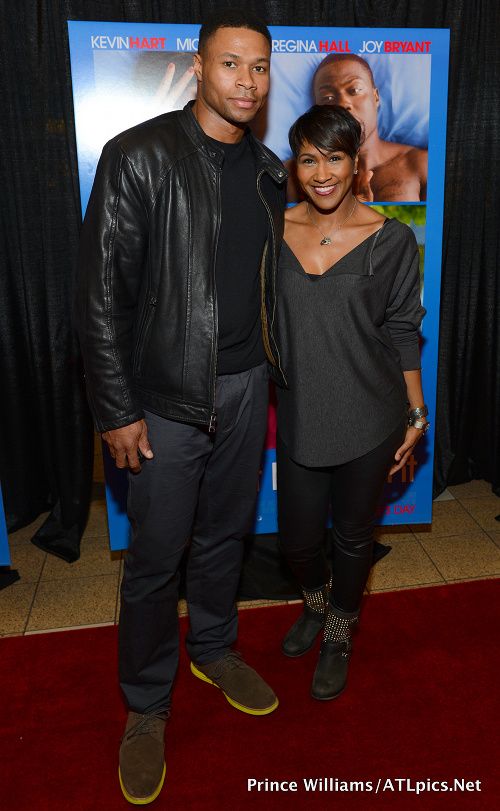 Terri Vaughn and her husband Karon Riley were there for the screening.
And Will brought his new fiance to the event.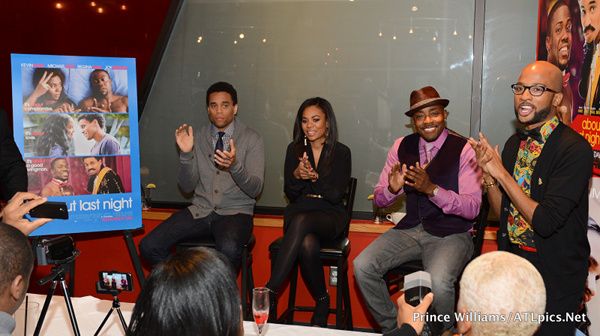 And the cast chatted up the audience about the film beforehand.
About Last Night, also starring Kevin Hart, hits theaters on Valentine's Day.
Photos: Prince Williams/ATLPics.net
Tia & Tamera REVEAL Why They Quit Reality TV + Tika Sumpter On Dating Multiple Men...And Black Women Playing Mistresses On TV
Posted: 28 Jan 2014 03:19 PM PST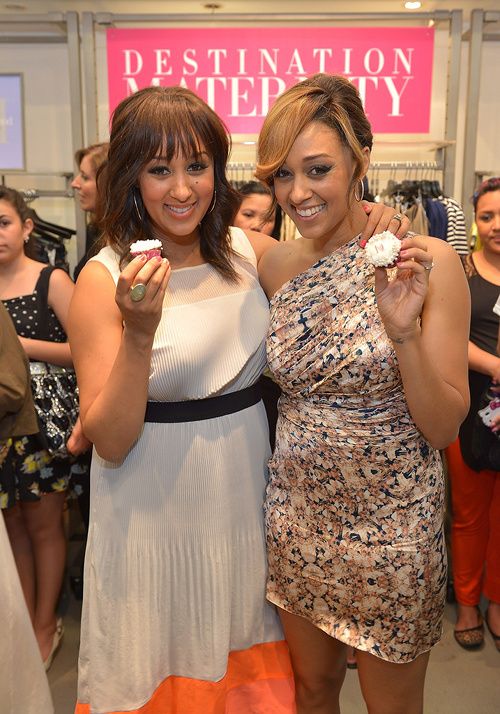 Tia and Tamera Mowry discussed why they won't be returning to reality tv and their sibling rivalry in a new interview. Also, Tika Sumpter dished on her relationship with Oprah during her interview with Wendy Williams. More inside....
During an interview with ESSENCE, Tia and Tamera Mowry revealed why fans won't ever see them on reality tv again and how the pressures from the outside have often pitted them against one another. Here are the highlights:
ESSENCE.com: A couple weeks ago, you announced plans to quit your reality show. What led you to that decision?

TIA MOWRY: What a lot of people don't know is that it was almost 50/50. The Style Network turned into Esquire. That left my sister and I with the question, should we continue the show? It was talked about for a while. Could we pitch the show to other networks? That was when my sister and I decided to draw the line and say 'We're done!' We did three amazing years. Having a camera in your home 12 months out of the year for eight hours or 12 hours a day is a lot of work. But we're moving on to other things.

TAMERA MOWRY: I came to a point where I thought the universe was giving my sister and I the chance to say if we wanted to move on or not. I had time to really reflect. I thought; I had cameras when I was engaged, I had cameras when I was pregnant and then I had cameras around when I had my son. I just wanted personal private time with my family. I think that you should have balance in your life. That was something that I particularly needed. I wanted to protect that side of my life. I didn't want [my son] on camera all the time.

ESSENCE.com: The media likes to put you in competition with each other? Is any of that true in real life?

TIA: What's unfortunate is the people outside of us put more competition on us than we do ourselves. You'll see it in tweets, which I think is ridiculous. I'm also a realist. I think ever since we were little there's been this healthy competition. If I see my sister doing something or vice versa it's like 'Oh ok, I can do that too.' If I see her succeeding at it, it's encouraging. One thing that I love about my mom is that she set up a really good foundation. When we would go out for the same parts, she would always say at least one of the Mowrys got it. If one of the Mowrys got it then we're still winning.

TAMERA: I truly believe that. In Hollywood we actually help each other. When one of us is working, we keep the other one relevant because we look alike. If anything, I look at it from the mindset that we're only helping each other. It was always people outside our family that compared and speculated jealousy or competition.
Read the full interview here.
Meanwhile:
Ride Along star Tika Sumpter appeared on today's episode of WENDY where she dished on playing the bad girl of "The Haves And Haves Not" and owned up to dating multiple guys (until she meets Mr. Right). She responded to critics who say too many black women on tv are playing mistresses. And she told Wendy that "Godmommy" Oprah called her and talked her into accepting the role on Tyler Perry's hit-scripted series.
Enjoy. She's one of our fave fab chicks for a reason...
Photos via Brandon Hickman/The Style Network
MUSIC FAB: Toni Braxton & Babyface's "Roller Coaster" + Outkast, Kanye, Drake & More Set For The 2014 Wireless Festival
Posted: 28 Jan 2014 01:30 PM PST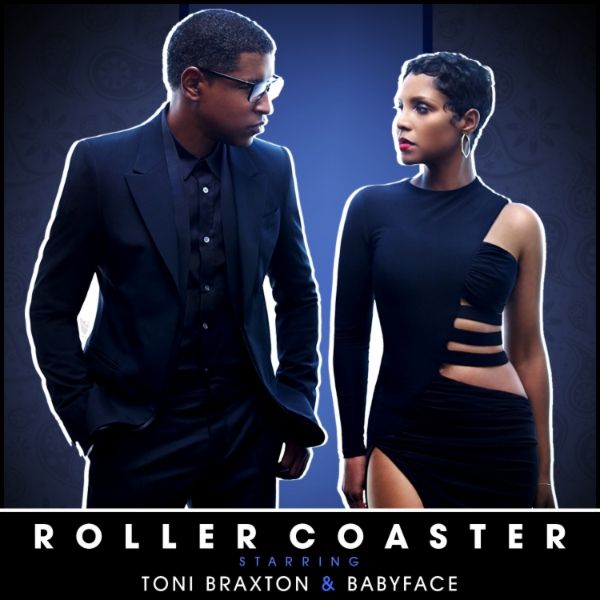 Toni Braxton and Babyface have released "Roller Coaster" as their next single. Listen to song inside and find out which Hip Hop & R&B acts are headed to the UK for The 2014 Wireless Festival.
Toni Braxton and Babyface have selected "Roller Coaster" as the next single from their upcoming duet album Love, Marriage & Divorce (due February 4th).
Folks can see Toni and Babyface perform songs from the new album (along with their classics) when TV One airs an exclusive private performance "HelloBeautiful Interludes Live! with Toni Braxton & Babyface" on Saturday, February 8 at 10pm ET. The performance was filmed in front of a live audience at New York City's Highline Ballroom.
Listen to "Roller Coaster" below:
Over in the UK.........
Outkast has booked another huge festival. We've just learned that the newly reunited duo will headline this summer's Wireless Festival in the U.K.
So who else is on the bill? Kanye West, Drake, Pharrell and Wiz Khalifa are among the other huge names. The fest is celebrating its 10th year and will take place from July 4-6th between London's Finsbury Park and Birmingham's Perry Park.
Tickets go on sale Friday at 9 a.m.
Speaking of Mr. West, he just settled his case with the beating victim in L.A. And it's supposedly costing Kanye over $250,000.
MISS NEW BODY: Beyonce's Designer Reveals She's Now A Size 2! (+ Vin Diesel's "Drunk In Love" SURFBOARD Dance)
Posted: 28 Jan 2014 12:03 PM PST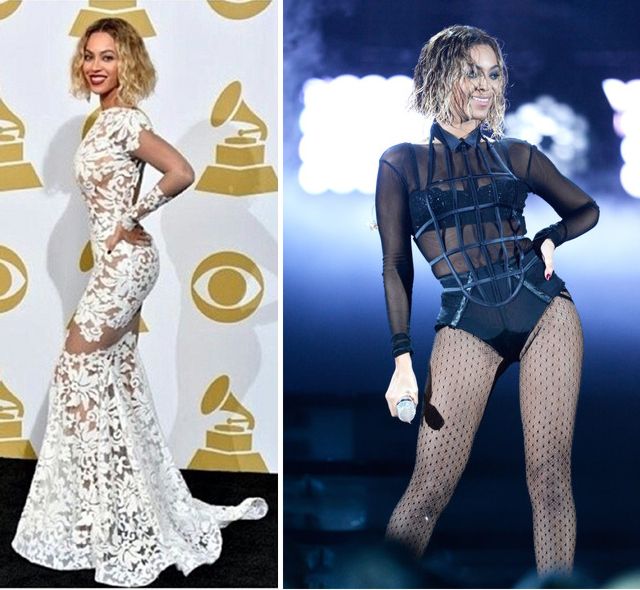 She's got a two-year-old tot, recently turned 32, and is a workaholic who's at the top of her game. And Beyonce's recently taken her perfectionist game to a new level with her new body she showed off at Sunday night's GRAMMYS. Check out what her designer said about her hot new bod inside...
When Beyonce took the stage to perform "Drunk In Love" with her husband Jay Z Sunday night, all eyes were on her ridiculously fit and slim & trim body in that black body suit. She still had enough curves to make everybody clutch their pearls while she swerved them around....but the sexy "Partition" singer definitely had a svelte new look.
The designer of her lacy white dress she rocked after her opening number, Michael Costello, revealed that she's gotten "so tiny." And now the former Bootylicious chick--who just finished a 22 day Vegan challenge--is a size 2. And reportedly, her trainer Marco Borges is whose responsible for it all.
Michael Costello told E! News about making her dress:
It's smaller than a size 4. She is tiny! That dress is at least a 2/4. She looks amazing. I just love the way it all came together.'

And about making four DIFFERENT dresses for her to choose from for that night:
'We had a great team. I made four other pieces that night for Beyonce, so that her stylist Ty had good options.'

'Well, the dress was inspired by New York. The Winter Wonderland in New York. I've been obsessed with New York, the culture, the lifestyle....I love visiting the city when it's covered in snow. I imagined snow falling onto plants, and trees. It was as if snow was falling onto fabric.'

'When I found the fabric and cut out the leaves and flowers. It all came out together magically. I remember sketching out the dress, and I thought this is exactly how I wanted to do the dress.'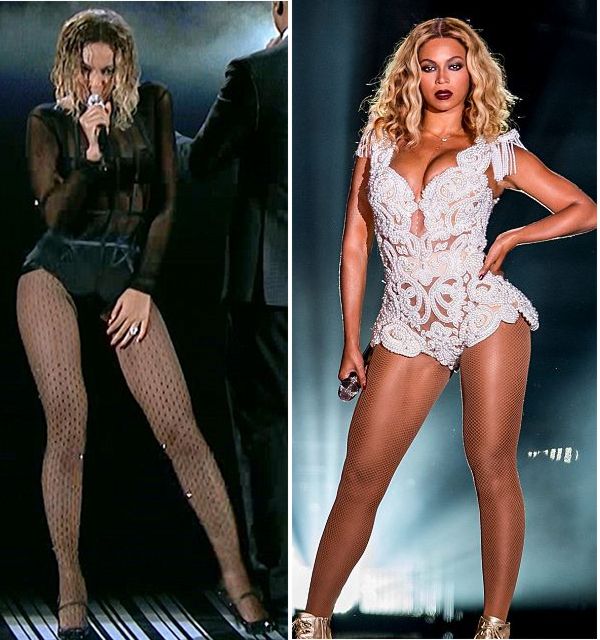 She's clearly been working hard for this bangin' new bod as everyone can see the major weight loss from just a year ago (above). And she looks damn good. But we gotta admit, we miss those thicker, sexy, extra toned post-baby curves.
The icing on the cake: Her hubby seems to love it all: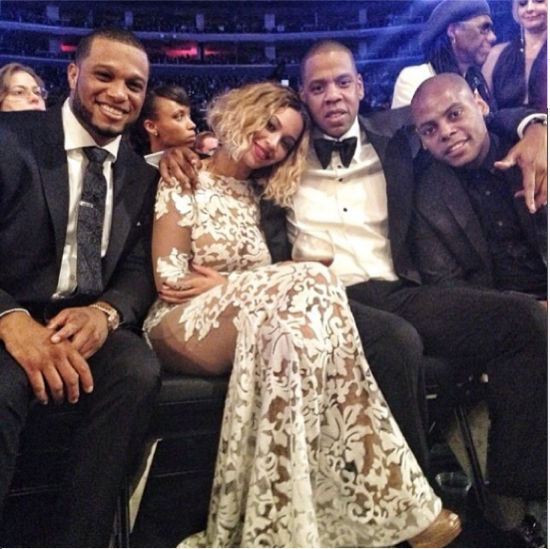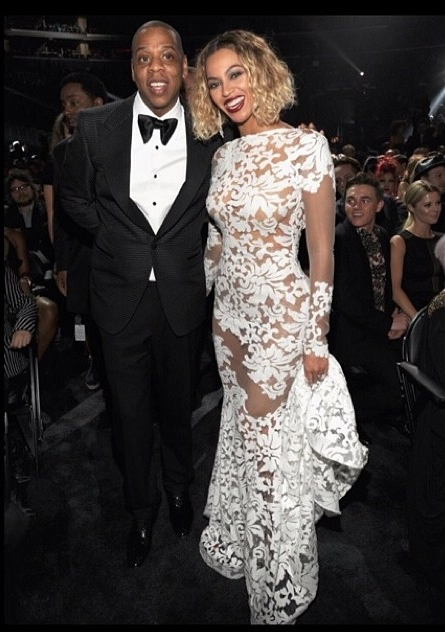 BONUS:
Vin Diesel has been uploading videos of himself lipsynching and dancing to videos. And he's 1-upping the teen girls who do this often, because he's making his ish go viral. He danced it up to Katy Perry's "Dark Horse" and Bey's "Drunk In Love".
Hit the 6:40 mark so you can see his "Surfboard" dance. Ha!
He and Taylor Swift should have a dance-off. We'd pay money to see it....
The Randomness:
1. Denver Broncos baller Demaryius Thomas' mother AND grandmother will watch him play in the Super Bowl...from prison. STORY
Photos: Reuters/Wireimage
Tamar Braxton CELEBRATES Vince Herbert's Birthday With Some Slow Grindin' + Wiz Khalifa & Amber Rose Do "Fashion Police"
Posted: 28 Jan 2014 11:25 AM PST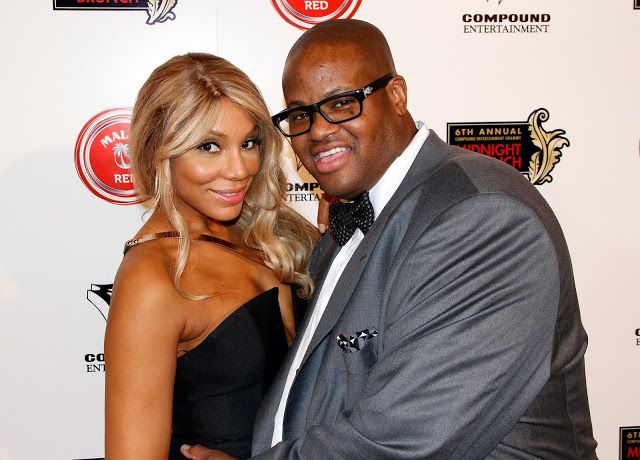 Tamar Braxton celebrated the birthday of her hubby Vince Herbert this weekend. See video from their celebration inside and pics of Wiz Khalifa and Amber Rose on the set of "Fashion Police."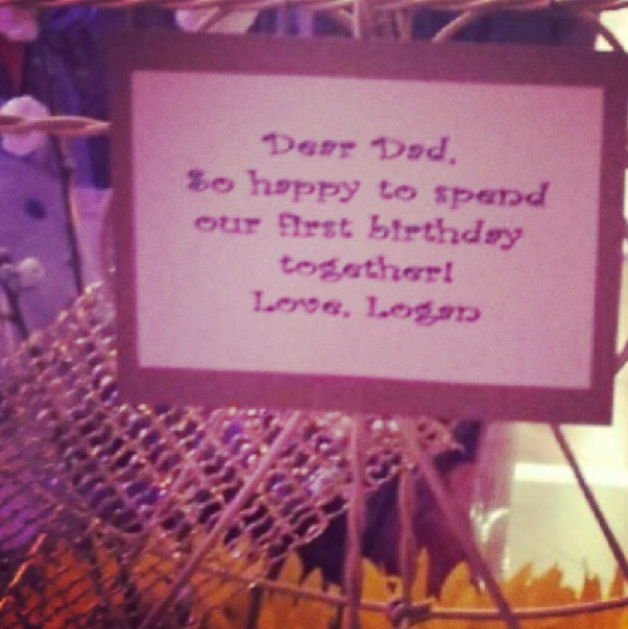 Tamar Braxton had a lot to celebrate over the weekend. She saw her dreams come true with several Grammy nominations, she made her way to plenty of celeb filled GRAMMY parties, including her own and Ne-Yo's midnight brunch (pictured atop), and she also celebrated the birthday of her husband Vince. Since Vince's birthday was on the same night as the Grammys, the couple celebrated all weekend.
Tamar's bestie Tiny (T.I.'s wife) posted a few clips from Vince's party and also tweeted about Logan's Christening. You'll see that Tamar and Vince look very "Drunk In Love" while dancing the night away.
Tiny--who's caught up in her own splitsville rumors--said: "I love u two..& Happy Birthday Vince My bestie Loves her Teddy Ruxpin Another fun day with my Fam @tamarbraxtonher & her hubby Vince! Had to stay & celebrate my God son's #JuicyLogan Christening..these two getting it in!!"
In other post-Grammy news.....
Wiz Khalifa and Amber Rose chatted it up about the Grammys and their fashion choices on yesterday's special episode of "Fashion Police".
You can catch the replay tonight on E!. Fun times!
Photos via Tamar Braxton's IG/Wiz Khalifa IG/Amber Rose IG/A Turner Archives