---
TAKE THAT: Gabourey Sidibe Gets Happy At SUNDANCE....Debuts Her NEW Movie "White Bird In A Blizzard"
Posted: 21 Jan 2014 08:59 AM PST
Gabourey Sidibe is keeping calm (and funny) and carrying on. The shade-throwing actress was spotted arriving at SUNDANCE this week to promote her upcoming film. Check the fun pics inside...
While Ms. Sidibe gets shots thrown at her via social media about her weight, the Oscar nominee is too busy to care as she's got plenty of work on deck. She recently thanked her fans for appreciating her epic Twitter shade saying:
Yay! Everyone is so wonderful and supportive of my shade! This might be a problem down the line. Thank you! #notmyjetthough #imnotthatfancy
And while starring in "American Horror Story: Coven", Gabby also shot a movie called White Bird In A Blizzard. It debuted at the Sundance Film Festival in Salt Lake City yesterday. And she was spotted yesterday snapping funny pics with fans: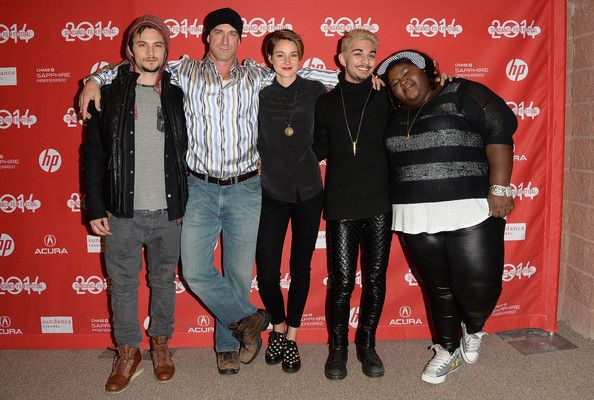 Her new flick stars Shiloh Fernandez, Christopher Meloni, Shailene Woodley, and Mark Indelicato (remember him from "Ugly Betty"?!).
Gabourey's next movie on deck is a gay rights comedy called Life Partners starring Leighton Meester and Adam Brody.

Photos: FAME
OH: The Game PARTIES With Khloe Kardashian At The Robin Hood Project Bowling Night Charity Event
Posted: 21 Jan 2014 07:35 AM PST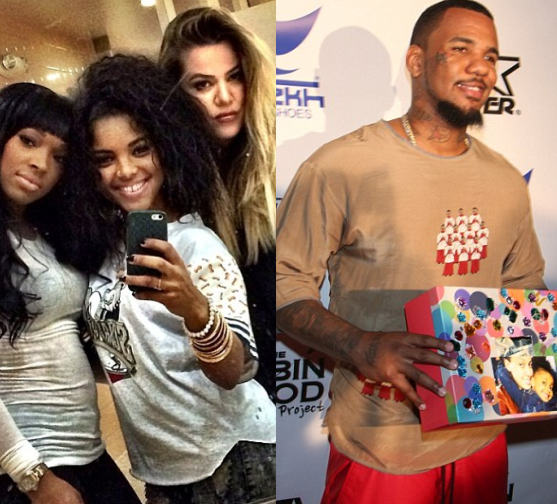 The Game and Khloe Kardashian were spotted together at his Robin Hood Project charity event last night. See pics and find out what other celebs attended inside....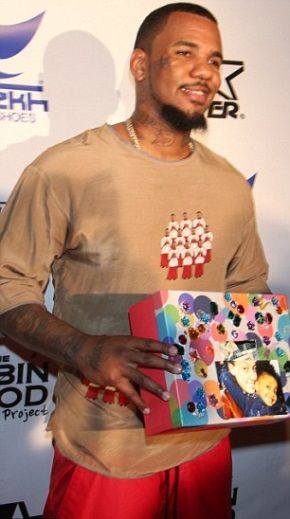 The Game hosted The Robin Hood Project Charity Bowling Night at Pinz in Studio City, California last night. And he and Khloe Kardashian know how to keep the rumor mill going....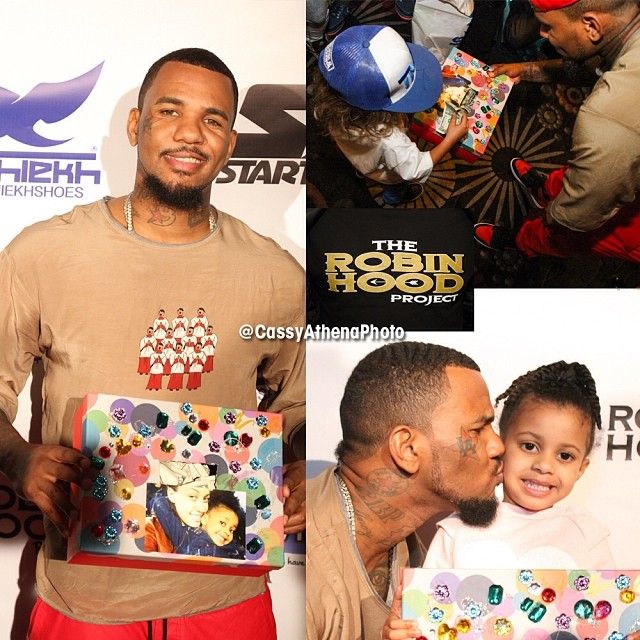 The Game created The Robin Hood Project as a means to donate $1 million of his own money to various causes. The money was donated to a 4-year-old girl whose mother died in a car accident last week.
His pal, Khloe Kardashian, her bestie Malika Haqq and Leaux Steez (his assistant who has also been rumored to be more than just an assistant) all came out to support the evening of giving.
The Game counted a number of other celebs among the supporters, including Khloe's sister Kylie, who arrived with rapper Lil Twist and even Ray J...of course.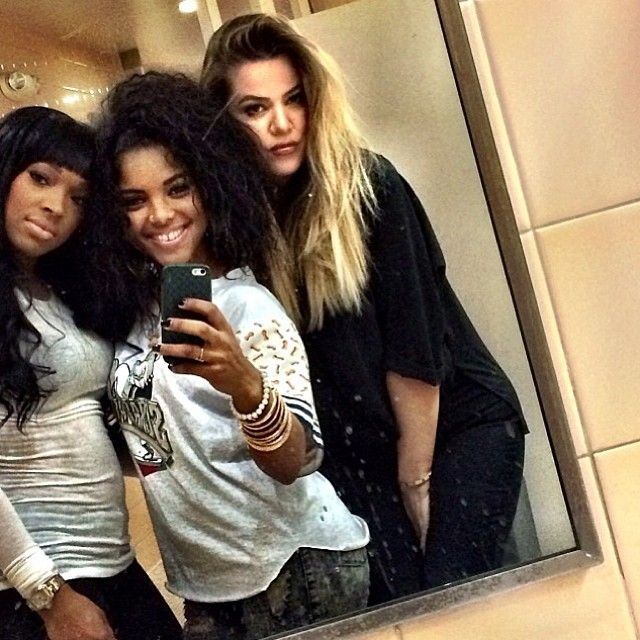 And the obligatory bathroom selfie. We're still waiting to see if Game & Leaux will officially join "LAHH LA".
Photos via The Game's Instagram/Khloe Kardashian IG/CassyAthenePhoto Instagram
GOLD & TOPLESS: Come Inside Rihanna's Sexy Brazilian Yacht Ride...
Posted: 21 Jan 2014 06:36 AM PST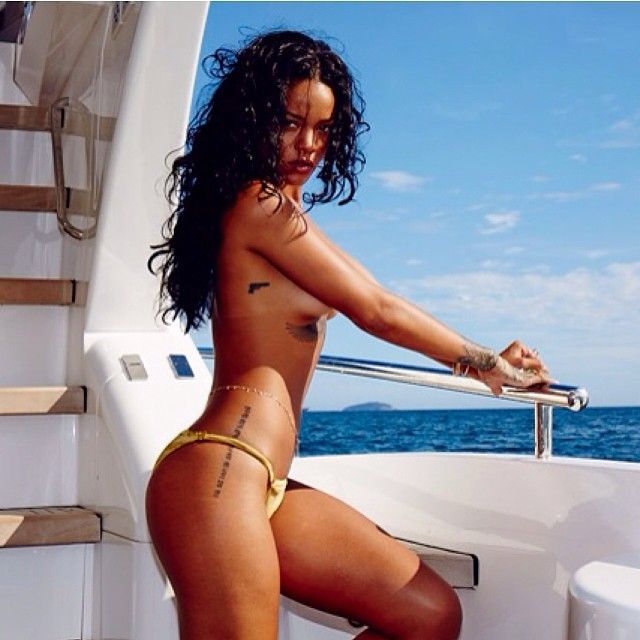 Rihanna's doing what she does best: Slaying Instagram photoshoots effortlessly. Check out the "Stay" singer rocking just her gold bikini bottoms while chillin' in Brazil....
We bet she totally does wake up like this. While in Brazil doing some photoshoots with Shakira for VOGUE, Rihanna has stayed in the saucy country to soak up more sun during her "time off".
So she's doing her usual: throwing on a bikini -- well bikini bottoms -- and snapping away to give her IG fans something to drool over.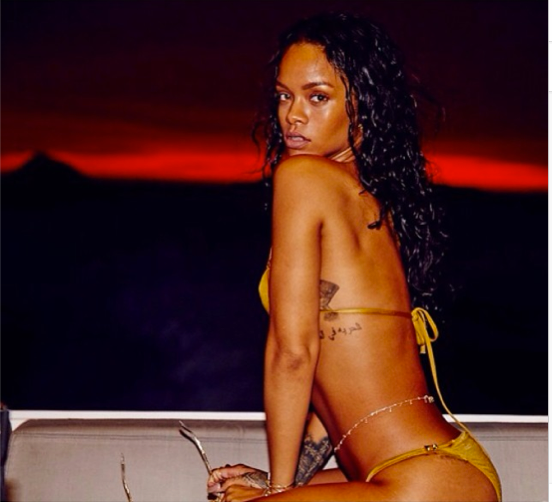 Even her assistant Jenn couldn't keep her hands off: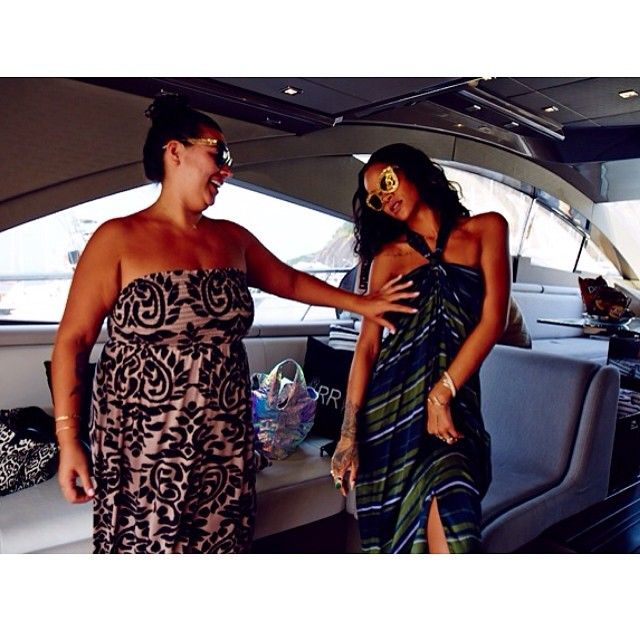 Rih is nominated for GRAMMYS in the Best Pop Duo/Group Performance category for her track "Stay" with Mikky Ekko and the Best Urban Contemporary Album category for Unapologetic.
The GRAMMYS go down this Sunday on CBS!
Photos: Rihanna's IG
Richard Sherman RESPONDS About Post-Game Rant, "I Don't Want To Be A Villain" + Wendy Williams BREAKS DOWNS -- "My Son Doesn't Like Me Anymore"
Posted: 20 Jan 2014 11:58 AM PST
Seattle Seahawks cornerback Richard Sherman is speaking out about the post-game rant that's caused so much controversy on social media. See his response inside and watch Wendy Williams breakdown about her 13-year-old son growing up....
After Seattle's Sunday night 23-17 victory over the San Francisco 49ers, Richard Sherman gave a shocking sideline interview to FOX's Erin Andrews where he screamed at the camera,
"Well, I'm the best corner in the game. When you try me with a sorry receiver like Crabtree, that's the result you're gonna get .... Don't you [Crabtree] ever talk about me! Don't you open your mouth about the best or I'm gonna shut it for you real quick."
While some football fans say he showed lack of sportsmanship, other says he's just very passionate. Then there are those who used the rant to justify labelingh im with racial slurs and epithets.
Today, Richard (who went to Stanford) wrote a first-person column for "MMQB" where he explained his "passion" and said he was disappointed by people depicted him as a villain/bully and resorted to racial slurs.
Here's a snippet:
"It was loud, it was in the moment, and it was just a small part of the person I am. I don't want to be a villain, because I'm not a villainous person. When I say I'm the best cornerback in football, it's with a caveat: There isn't a great defensive backfield in the NFL that doesn't have a great front seven. Everything begins with pressure up front, and that's what we get from our pass rushers every Sunday. To those who would call me a thug or worse because I show passion on a football field—don't judge a person's character by what they do between the lines. Judge a man by what he does off the field, what he does for his community, what he does for his family.

But people find it easy to take shots on Twitter, and to use racial slurs and bullying language far worse than what you'll see from me. It's sad and somewhat unbelievable to me that the world is still this way, but it is. I can handle it."
Read the full column here.
Do you think Richard went too far?
Revisit the rant here:
Also on television....
Wendy Williams burst into tears earlier today when talking about Madonna's relationship with her pre-teen son Rocco. Wendy said it upset her to see the story, because her own 13-year-old son Kevin is much closer to his father than he is to her...and it's breaking her heart. Watch Wendy's version "A Mother's Love" above. We kid, we kid. But we feel ya Wendy...
She spoke on the situation after the show as well:
BONUS:
Richard Sherman starred in Beats by Dr. Dre's third installment of the HEAR WHAT YOU WANT campaign. The spot aired during the Seahawks vs. 49ers NFC championship game.

SWEET! Staten Island's PS 22 PERFORM Martin Luther King Jr.'s "I Have a Dream" Speech On "The View"
Posted: 20 Jan 2014 10:52 AM PST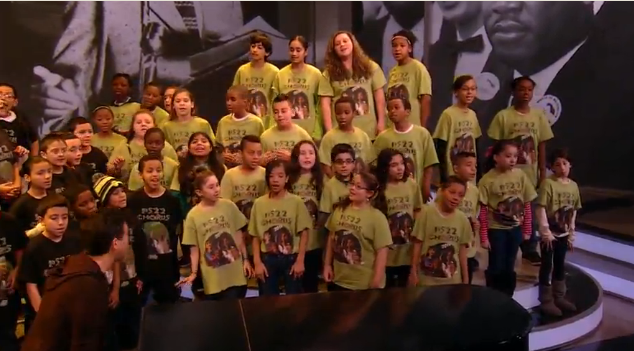 For your Feel Good moment of the day....
Adorable kids from Staten Island's acclaimed PS 22 Chorus performed Martin Luther King Jr.'s "I Have a Dream" speech on "The View" today. Watch the video inside....
Earlier today, PS22 Chorus, a group of 5th graders from Public School 22 in Graniteville, Staten Island (whom New York magazine called "the best-known elementary-school chorus on the planet"), appeared on "The View".
In honor of the observance of MLK Day, the talented kiddies paid tribute to the memory of Dr. Martin Luther King Jr. with a performance of "I Have A Dream".
Get inspired above.....
Beyonce, Jay Z, Bruno Mars & Robin Thicke CONFIRMED For the GRAMMYS In New Promo
Posted: 20 Jan 2014 09:55 AM PST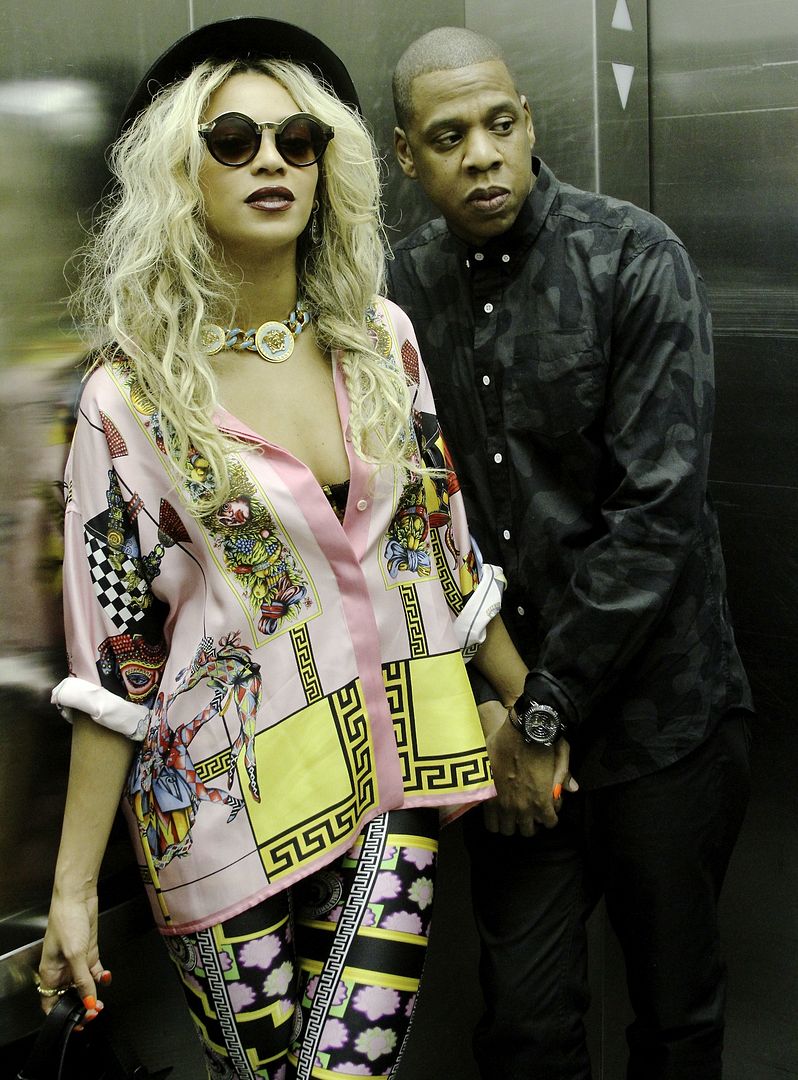 Beyonce and Jay Z are confirmed to appear at the 2014 Grammys. Find out who else will appear on the telecast inside....
"Drunk In Love" couple Beyonce and Jay Z are among the superstars who'll take the stage at this year's Grammy Awards. The promo didn't say if it was to perform or do something else. But seeing that there have been plenty of rumors about the twsome prepping for an actual GRAMMY performance....it seems like that's the case.
And according to the promo, it's going down in the first hour.
Kicking off on January 26th at the Los Angeles' Staples Center, the superstar couple, who were recently confirmed, will perform and appear along with Taylor Swift, Katy Perry, John Legend, Macklemore & Ryan Lewis, Lorde, Daft Punk (featuring Stevie Wonder, Pharrell Williams and Nile Rodgers), Robin Thicke, Metallica, Lang Lang, Pink and Nate Ruess.
The 56th Annual Grammy Awards, hosted by LL Cool J, airs on Sunday, Jan 26th 8/7c.
Photos via Beyonce's Tumblr