---
ALOHA: Cassie POSTS SEXY Bikini Pics From Hawaii
Posted: 05 Jan 2014 08:59 AM PST
Cassie shared pics from her Hawaii vacation with her Instagram followers. See them inside....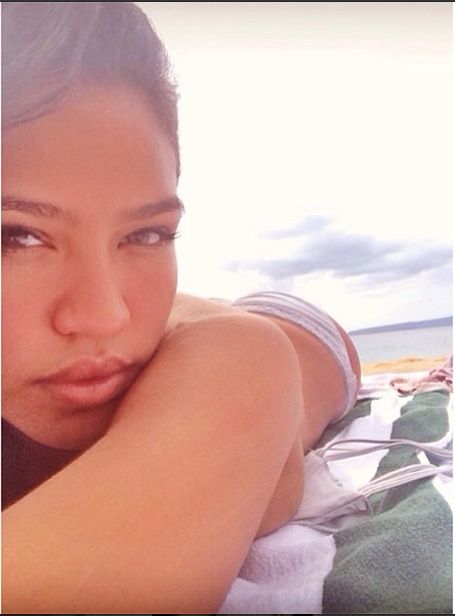 Cassie kicked off 2014 with a little R&R in Hawaii.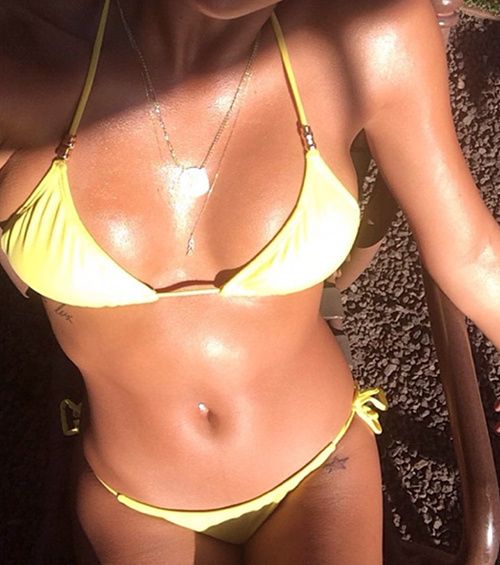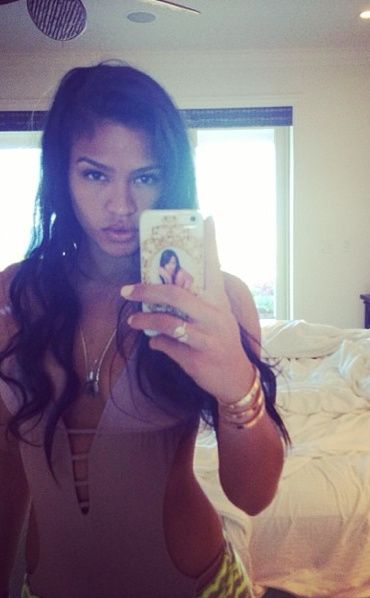 Her 1.4 Million Instagram followers were also treated to shots of her bikini bod.
Cassie's Hawaiian adventure included her good friend, model Kerry Morgan.
We wondered how the "Numb" singer spent the holidays since she was absent from Diddy's big NYE party in Miami (which all of his baby mommas attended). We know now......
Photos via Cassie's Instagram

OH ME OH MY!!! Idris Elba TWEETS "My Bow Makes My D*ck Hard...Is That Normal?" While Heading To The Palm Springs International Film Gala
Posted: 05 Jan 2014 07:06 AM PST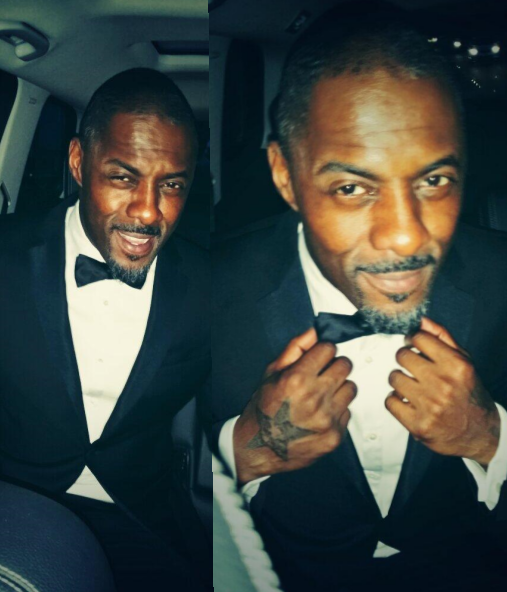 Idris Elba ignited Twitter with the most explicit celebrity tweets of 2014 (so far). See his tweets inside and pics of other celebs (Lupita Nyong'o, Naomi Harris) at the 25th annual Palm Springs International Film Festival awards gala.
Idris Elba, who's received international critical acclaim for his performance "Mandela: Long Walk to Freedom" set Twitter on fire this weekend with a very shocking and explicit tweet.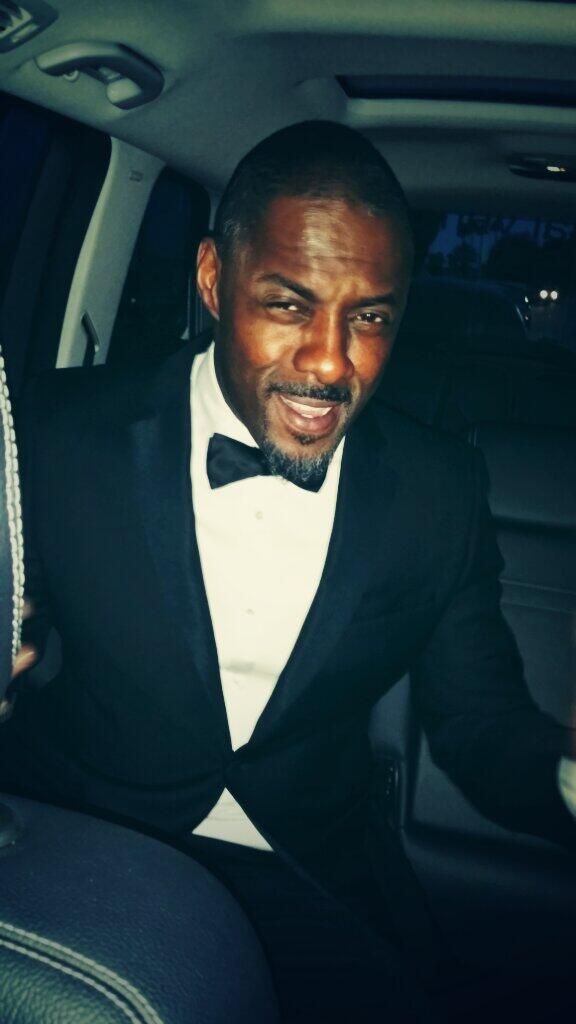 The gorgeous actor shared the "backstory" of this photo with the tweets....

Umm.....we're not even going to go there. It speaks for itself.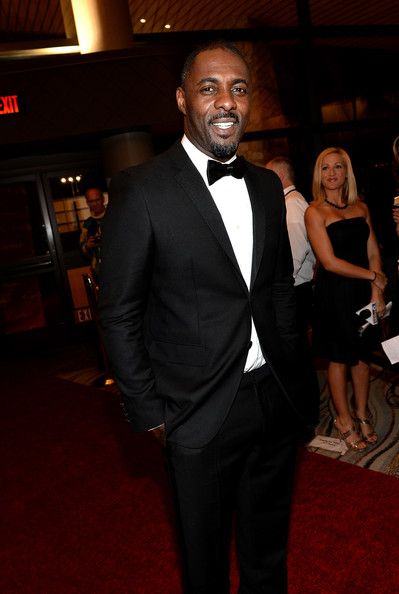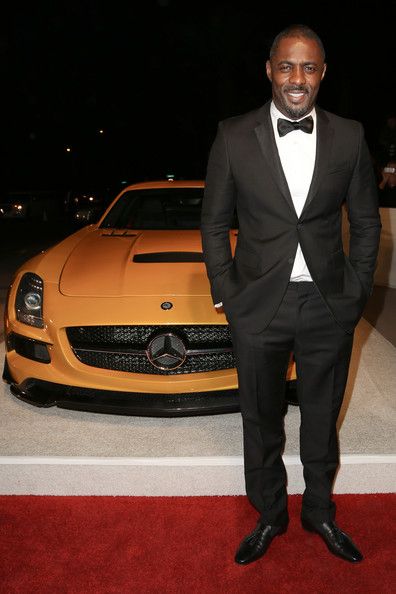 But before he "unleashed" the beast, Idris walked the red carpet at the 25th annual Palm Springs International Film Festival awards gala in the Palm Springs Convention Center in California.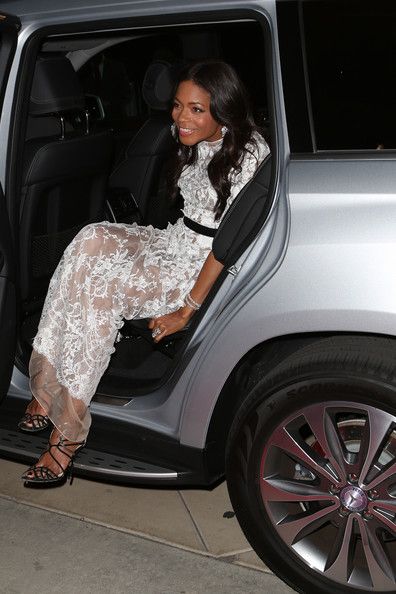 Idris' "Mandela" co-star Naomie Harris was also in attendance.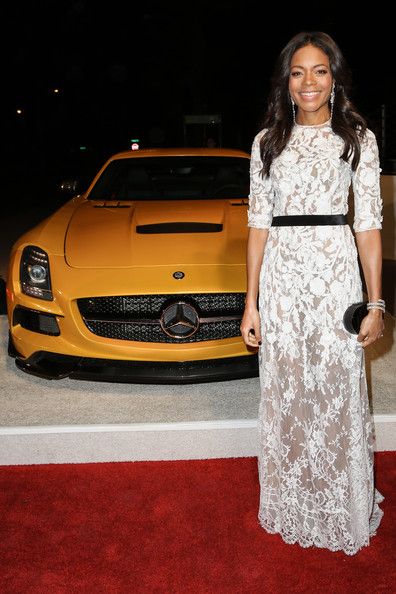 Naomie, who looked elegant in her Naeem Khan lace dress, graces the covers of RED and ESQUIRE this month.
Idris & Naomie reunited onstage to present one of the evening's awards.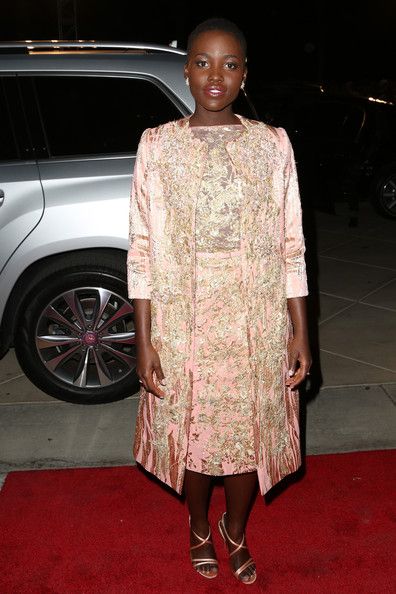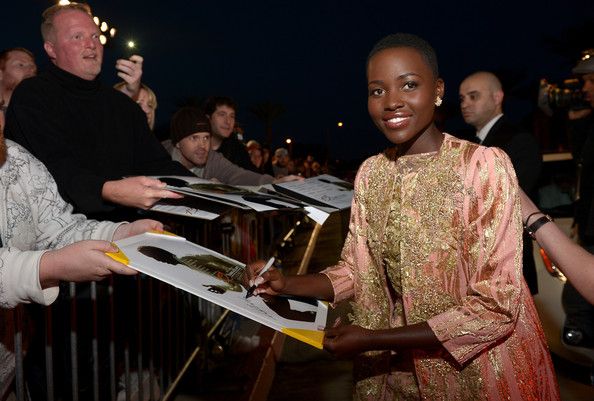 Celebrated "12 Years A Slave" star Lupita Nyong'o signed autographs as she walked the red carpet.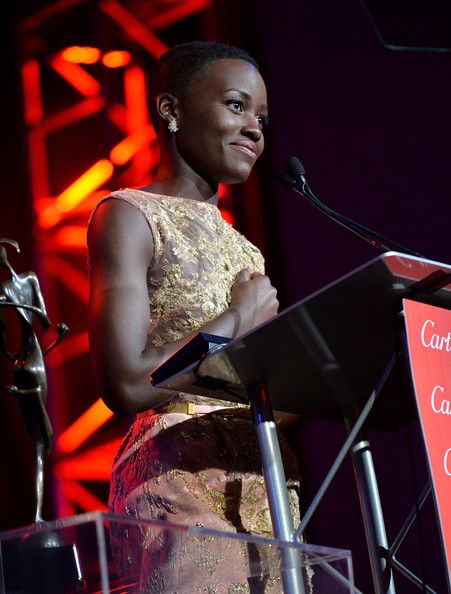 She looked amazing in an Elie Saab dress which she paired with Christian Louboutin heels.
Inside the gala, Lupita posed with Naomie.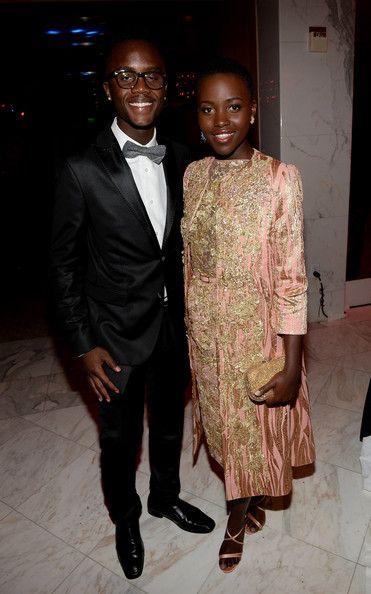 Lupita attended the gala with her brother Peter Nyong'o.
Alfre Woodard, who shared a memorable scene in 12 Years A Slave with Lupita, was also spotted.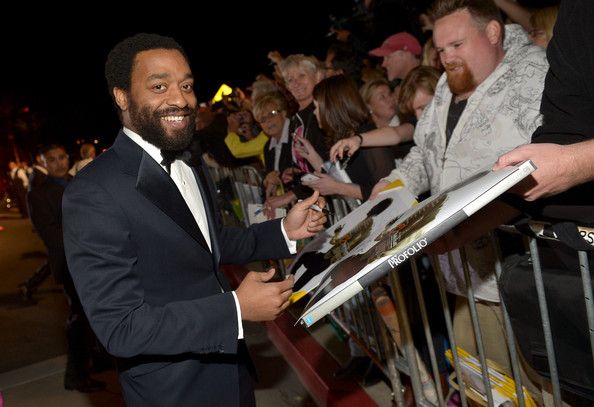 12 Years A Slave star (and the frontrunner for the Oscar's "Best Actor" nomination) Chiwetel Ejiofor signed autographs on the red carpet.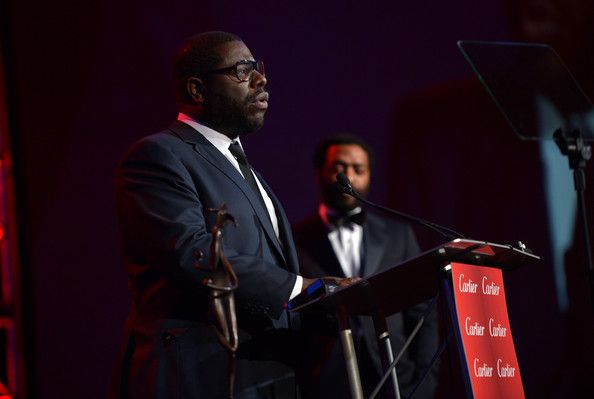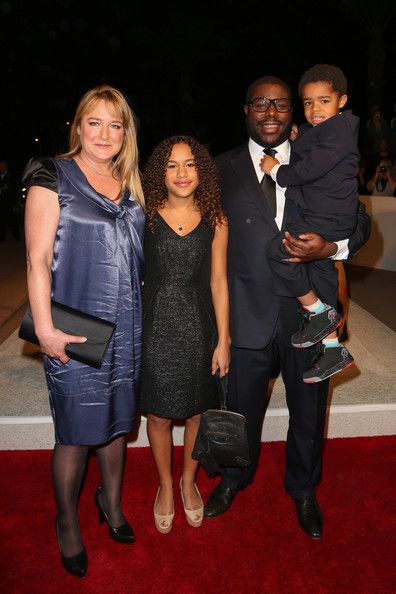 Chiwetal present an award to 12 Years A Slave director Steve McQueen who posed with his Bianca Stigter and their children Alex & Dexter McQueen.
Photos via Charley Gallay/Getty Images North America
ATTENTION SEEKERS: Kim Kardashian & Blac Chyna POSING & POSTING BOOTY & BREAST Shots
Posted: 05 Jan 2014 06:02 AM PST
The "Kanye Workout Plan" seems to be working for new besties Kim Kardashian and Blac Chyna. See their revealing selfies inside....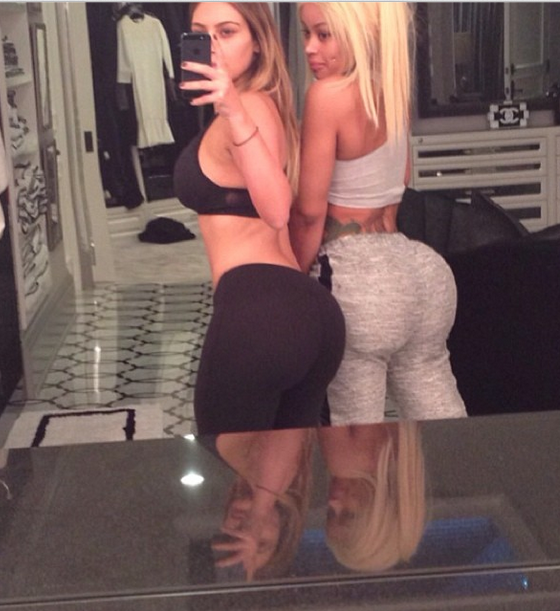 You know you've made it into Kim Kardashian's intimate circle when she starts including you in her selfies. On Instagram, Kim shared a "bootylicious" pic of her and Blac Chyna, posing in the bathroom, with her 12 million followers. We're not hating....but one (or maybe both) of those rear ends might be fake. We're just saying.....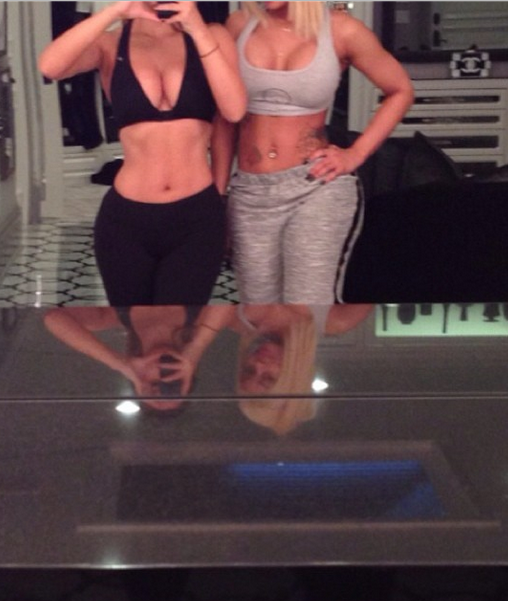 The ex-sex tape star and retired-from-the-pole stripper also shared a gratuitous "chest" shot. Again...one (or maybe both) might be fake. In addition to working out, shopping and dining together, it seems as though Kim and Blac Chyna has established a genuine friendship. We wonder if Ms. Tyga has asked Kim for advice on promoting her new clothing label?
BONUS: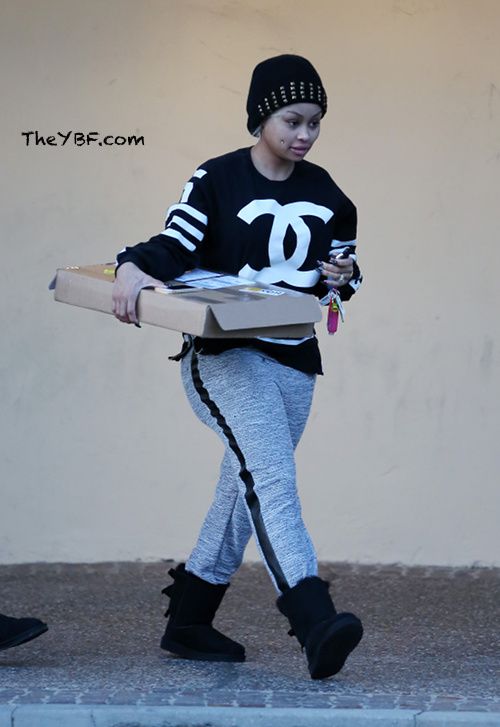 Over the weekend, Blac Chyna was seen picking up a package at the UPS store in Calabasas. We thought it was a pizza box too.....but that's not on the KANYE workout plan.
Photos via Kim Kardashian Instagram/Clint Brewer / Splash News

DADDY AND ME: 50 Cent POSTS Photos Of Son With Daphne Joy??!! + Robin Thicke & Julian PICK UP Groceries
Posted: 04 Jan 2014 09:44 AM PST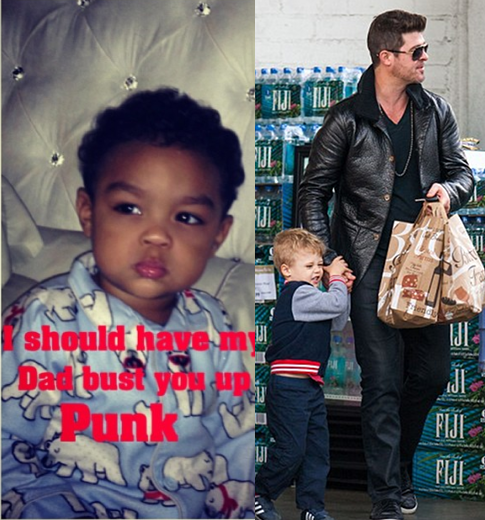 50 Cent posted pics of an adorable little boy who "might" be his son with Daphne Joy. See the pics inside and check out Robin Thicke and son Julian on a grocery run.
Rapper 50 Cent has posted several shots of a cute chubby-faced (who bears a striking resemblance to him) on Instagram. Though the pics come with "captions" using the word Dad, we've not received an offficial statement from the rapper about having a new son.
You'll recall that we first learned about 50's "son" when Daphne Joy filed domestic abuse charges against him in July 2013 and revealed to cops that they had a child together. SAY WHAT NOW??!!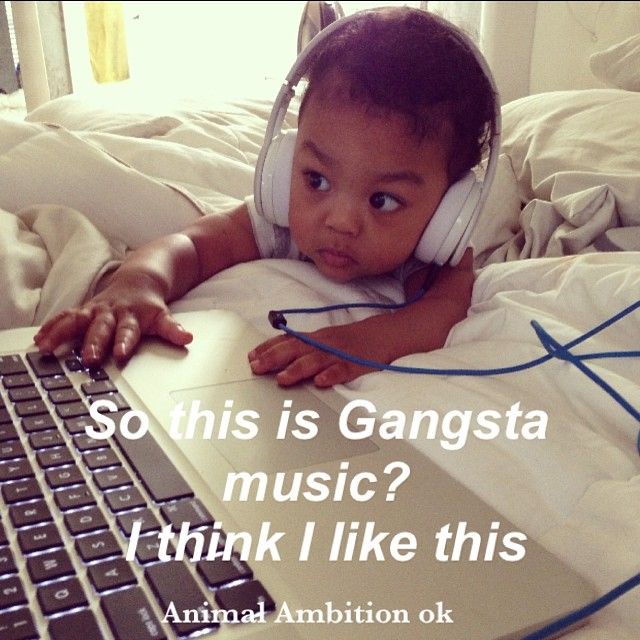 Well.....it looks like 50 is embracing fatherhood...again. He's got his young son rocking the "Street By 50" headphones and he tweeting up a storm, "Somebody get me a bottle before I TURN UP LOL. #SMSaudio"
In other Daddy news.....
"Blurred Lines" singer Robin Thicke went grocery shopping with three-year-old son Julian at Bristol Farms in West Hollywood yesterday.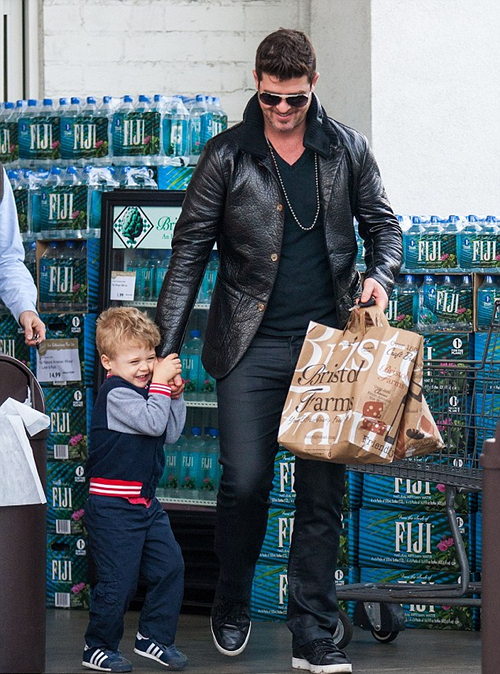 In the latest issue of LA Confidential, Robin talked about his breakout year and all the hard work that came before it.
"Yeah, it's been a long, f**ing night. A lot happened on the way to 2013. 'I was like Rocky hitting the meat for a couple of decades and then suddenly getting my shot at the title. I feel like I should run around inside the ring with my arms up. Of course, what's great about popular culture is that you can only indulge in your success for so long before you have to go back to being a real artist again and putting in the hours. You have to get back to hitting the meat."

Cute.....the shopping trip seemed to take a toll on lil' Julian and he had to be carried to the car by his dad.
Photos via 50 Cent's IG/FAME