---
YBF KIDS: Tank & Zena Foster CELEBRATE Zoey's 6th Birthday + Mel B's Daughter Angel Iris RUSHED To Hospital For Heart Murmur
Posted: 16 Jan 2014 08:35 AM PST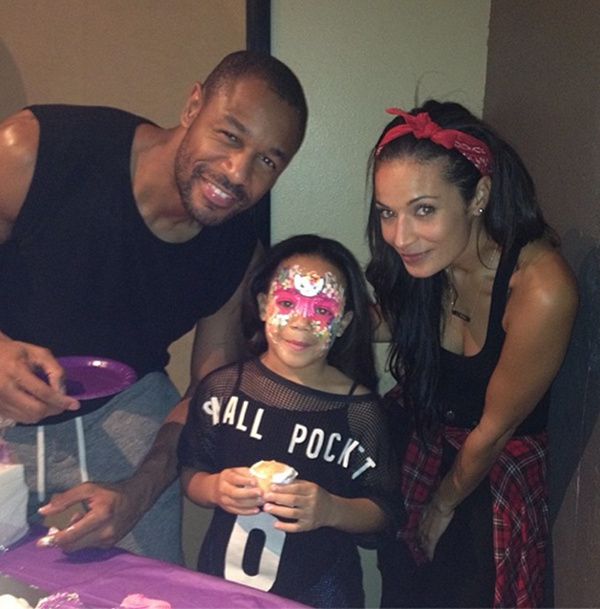 TGT singer Tank celebrated his daughter Zoey's 6th birthday with an adorable "family" dance. See pics and video inside and find out about Mel B's daughter Angel and her scary trip to the hospital.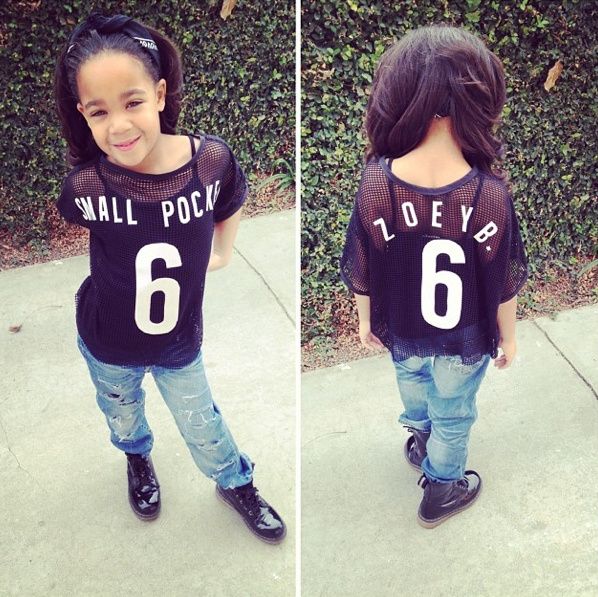 TGT singer Tank and Zena Foster threw a dance-loving "Super Saucy 6th Birthday Party" for their adorable daughter Zoey.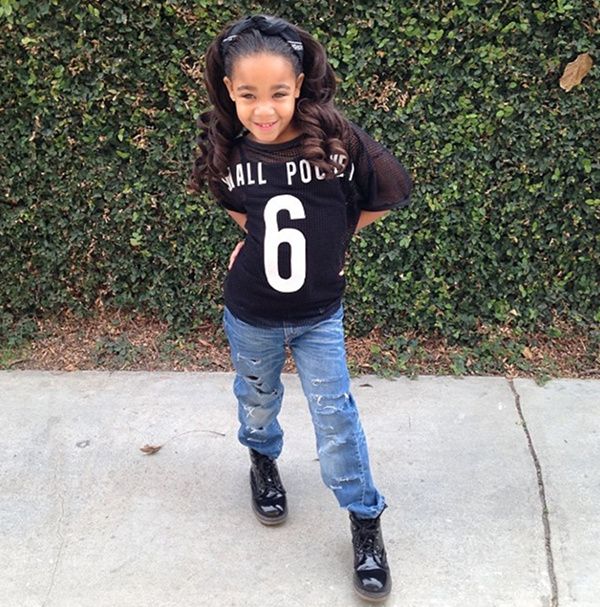 Zoey wore a custom jersey for her special day. Her mom tweeted, "there is never a dull moment with this kid."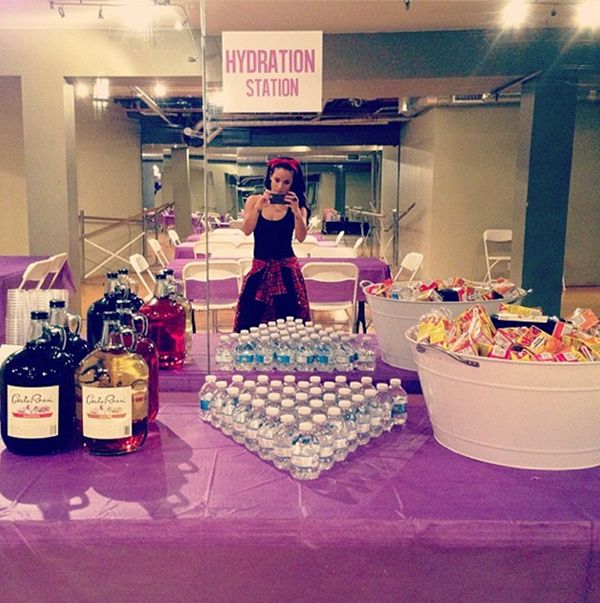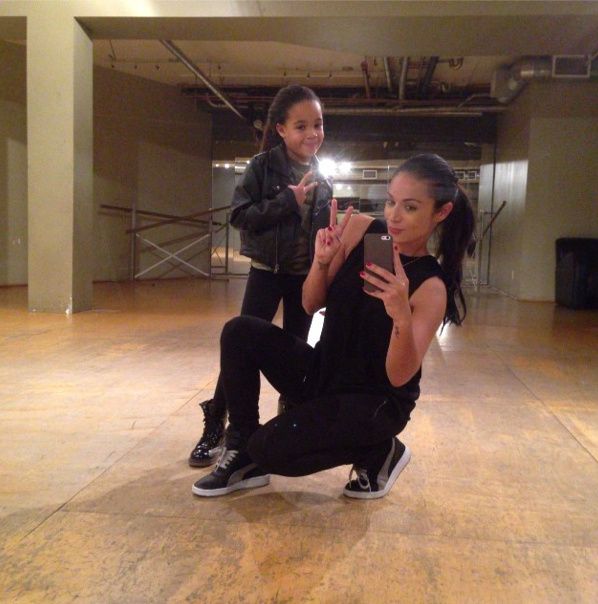 On Instagram, dancer Zena posted pics from the party preparations and their "rehearsal". If you wondering what they were rehearsing....
From the looks of the cake, Zoey is a big fan of Doc McStuffins like most kiddies these days. How cute!
Watch superstar Tank, mom Zena & Zoey hit the floor for their SUPER SAUCY family dance:
In other YBF Kids news.....
"AGT" judge Mel B and her family had a health scare on Wednesday when she rushed daughter Angel, six, to the hospital with blood coming from her nose. Angel (whose father is Eddie Murphy) was taken to an emergency room in Los Angeles where she was diagnosed with a suspected heart murmur.
Mel told Australia's 2DayFM,
"This morning's been a little bit crazy because my six-year-old, Angel, was feeling not very well yesterday, dizzy and had her first ever nose bleed so I kept her off school. 'And then this morning, [she was] completely disoriented and blood was just funnelling like there was no tomorrow, so I took her to the emergency room.'

She had blood tears and she's got like a heart murmur thing on, poor little thing. 'They don't know [what's wrong]. They've done a bunch of blood tests so we're just waiting for that stuff to come back.' They're thinking it's either like some kind of a heart murmur or vessel infection or sinus infection. A lot is going on!'
Oh no! Get well soon Angel!
Photos via Zenafoster IG/Splash
Jay Z HEADLINING DirecTV's Super Saturday Night Superbowl Concert + Meek Mill PASSES Etiquette Classes With Flying Colors!
Posted: 16 Jan 2014 07:31 AM PST
Jay Z has signed on to headline DirecTV's Super Bowl bash. Get deets inside and find out about Meek Mill working on his manners and social graces.
While Mrs. Carter shut down Super Bowl 2013, Mr. Carter is setting up to do the same at Super Bowl 2014. Kinda. Although Bruno Mars will handle "halftime" duties, Jay Z will play DirecTV's Super Saturday Night, an exclusive pre-game party.
The invite-only event will take place on February 1st at DirecTV's SuperFan Stadium at New York's Hudson River Park Pier 40. The party will be co-hosted by Mark Cuban's AXS TV and Eli Manning.
Rumor has it.....Beyonce will join Mr. Carter on stage. "Obviously, we would love to have her, but no comment on the rumors," a DirecTV spokeswoman told Billboard.
We're definitely looking forward to this performance.......
In other music news....
There's a few rappers should take note of Meek Mill's commitment to self-improvement. TMZ revealed that Meek was ordered to take etiquette classes after violating his probation in his 2008 gun possession case - and he's passed them with flying colors!
But there's more - he's ordered ADDITIONAL classes from the Madison School of Etiquette and Protocol to teach him fine dining skills and other social graces (including social media training) that will aid him in his international travels and business dealings. Thank goodness.
We can think of a number of folks who should be sitting in desks right alongside Meek....
Photos via Getty/Beyonce's Tumblr

LAWSUITS KEEP COMIN': Accounting Firm SUES Mathew Knowles For $60K
Posted: 16 Jan 2014 07:06 AM PST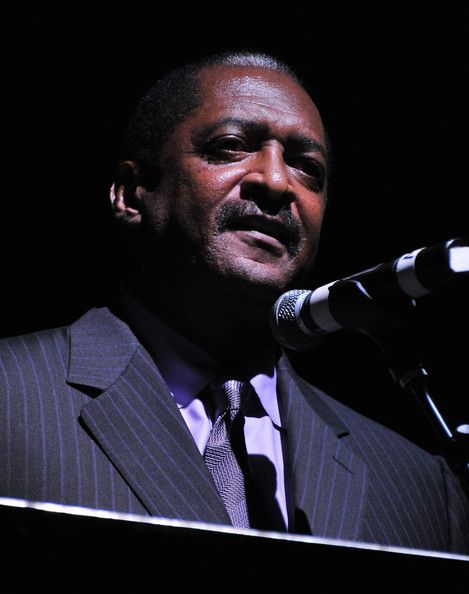 An accounting firm is taking Beyonce's dad to court for unpaid fees. More inside.....
We haven't heard much about Mathew Knowles since Beyonce ditched him as her manager (unless you count those stories about being a deadbeat dad to his 3-year-old son), but new reports say he's got more legal woes.
A credit bureau has filed suit claiming Mathew owes $64,587.14 to an accounting firm he hired to handle his finances. It's odd that Mathew hasn't paid his bill though. He still has a number of marquee Gospel acts on his Music World label...so it SEEMS he would be far from broke.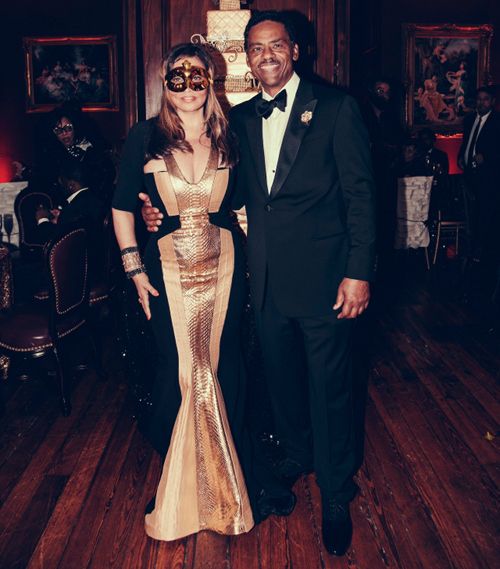 Meanwhile, his ex-wife Miss Tina has happily moved on from their broken marriage into the arms of actor Richard Lawson. The twosome celebrated her 60th birthday at her lavish bash in New Orleans last week. We're certain all those bills were paid on time....

The Randomness:
1. Zoe Saldana signs on for 3 "Avatar" sequels. Story.
THE 2014 OSCAR NOMINATIONS ARE IN! Lupita Nyong'o, Chiwetel Ejiofor, Pharrell & More Land Noms!
Posted: 16 Jan 2014 06:16 AM PST
A few of our fave YBFers just nabbed MAJOR Oscar nominations! Details inside....
It's going to be a fabulous 2014 Oscars! The Butler was totally shut out, just like the Golden Globes (not even cool). And Idris Elba (Mandela), Tom Hanks (Captain Phillips) and Oprah (The Butler) got snubbed. But those who did land nominations are totally deserving.
Moments ago, the nominations for the 86th Annual Academy Awards were announced inside the Academy's Samuel Goldwyn Theater in Beverly Hills.
And the movie 12 Years A Slave grabbed an amazing 9 nominations, including a Best Director nomination for Seve McQueen and a Best Picture nomination for the film. Since the epic movie has already won the Golden Globe for Best Motion Picture Drama, they're indeed the favorite for the category.
Chiwetel Ejiofor landed a major nomination for Best Actor for 12 Years A Slave as well. And his co-star Michael Fassenbender is up for Best Supporting Actor.
The belle of Awards season, Lupita Nyong'o, landed a nomination for Best Supporting Actress. Her competition includes Jennifer Lawrence and Julia Roberts....so it'll be a tough one since we all know how the Academy loves those two. Totally pulling for Lupita as she nailed this powerful role in her very first movie ever.
Pharrell was one of the nomination surprises. He nabbed a Best Original Song nom for his track "Happy" in Despicable Me 2. Nice!
And another first time actor, Barkhad Abdi, landed a Best Supporting Actor nomination for his spine-chilling performance in Captain Phillips. He's the Captain now.
Congrats and good luck to the YBF folks! The Oscars air live on ABC on March 2nd at 7pm EST.
Check out the full list of nominations HERE.
Photos: Getty
INTERVIEW: Comedienne (And The Best Fake 'Yonce') Simone Shepherd Dishes On Her Secret "SNL" Auditions...And Who SHOULD Have Nabbed The Role
Posted: 16 Jan 2014 05:33 AM PST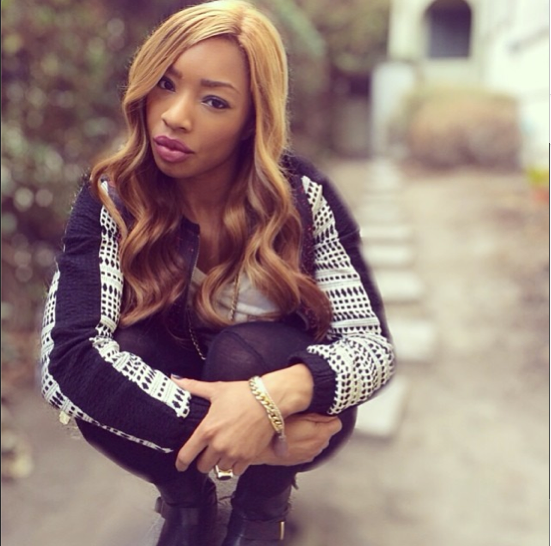 Simone Shepherd originally caught our eye with her hilarious VINE and Youtube videos (alongside Torrei Hart). And any time there's a fabulous fresh face, we're all over it.
Find out what the best fake Yonce out there told us about what really went down inside those secret black comedienne "SNL" auditions, why this is a big damn deal, who HER fave funny gals are, and what's up next for Simone inside....
She recently gave us that hilarious "Drunk As F*ck" parody after originally catching our attention on VINE and those extra shade worthy & amusing "Basketball Wives" spoofs. And now, we've finally had an all-out dish session with comedienne Simone Shepherd.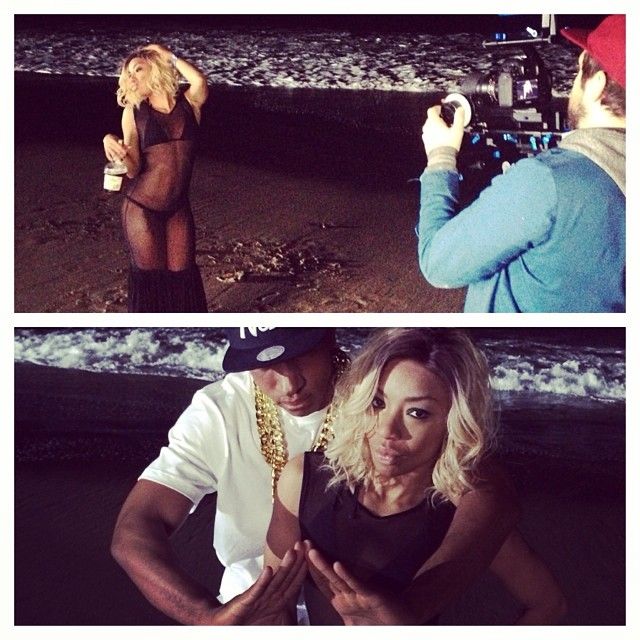 The L.A. based former "Hell Date" star was one of the few & the proud YBF chicks who were given the opportunity to audition for a spot carved out for a much needed black woman on "SNL" recently. While the sketch comedy show eventually the talented Sasheer Zamata, Simone (who has amassed millions of VINE followers) is still gaining all types of notoriety.
The funny gal tells TheYBF.com, "For reasons that need not be said [not getting the part has been] a blessing. Things happen the way they are supposed to happen and it is absolutely an awesome thing for my career."
Simone dished to us that only 7-8 women were originally slated to try out, but that number jumped to 12 due to all the publicity.
So who would HER pick for the "SNL" slot have been (besides herself of course)...and what REALLY went down inside those controversial auditions? Well, one thing that DIDN'T happen was competitive cattiness. Gotta love YBF chicks who support each other.
Check out our interview below.
On auditioning for SNL:
Simone: "It was so amazing, like honestly, just as a fan of SNL for years and someone who does comedy, it was amazing just to step on the actual floor of SNL. You get on the eighth floor and you're at 30 Rock and you go past the page desk. It was just an awesome experience. Everyone was really nice. A few of us girls, especially the LA girls a few of us knew each other. What I hear normally when people get into SNL they go into the dressing room, they're quiet and they shut the door. But we were praying together before and standing in the hallway towards the end. We were laughing and joking. It was so much camaraderie and it was good, I think, for them at SNL to see us like that because you know we're black women so we were out laughing, thanking God, and being how we are and it was just a really good experience."
"We all went out to eat afterwards and we laughed. We were all just so happy to be there. This is winning! It's like being a black female whose nominated for an Oscar and you're up for best actress. It makes you feel like this is something they don't even be wanting us for. So to just be here at the 'Oscars' and getting nominated, whoever wins, we're all here! That was the attitude. That was the motivation behind how we were operating. We went in there. We chose the ideas and the plan was to show them that we are here in the world, we're funny, we're talented and stop trying to play us.
On landing the controversial audition: "The SNL process is usually so private, I think this is the most public audition I think they've ever had. They had a rep contact me to do the initial showcase and from what I'm hearing they had heard about me and then did there research from my Vine following. They really liked me, so they wanted me to come in and audition. When I got there there I didn't know who was going to be at the audition but being in the comedy world I knew that Breesha Webb was going to be there and Gabrielle Dennis. A lot of people don't know that (Dennis) is funny because she plays such a serious character on 'The Game.' I started doing improv with her years ago. So it was good and refreshing to see people who I also believe are very funny to actually be at the process as well."
On losing out on the role: "It's all good. I'm excited for the girls who were selected. I just pray for the girls they got in there that they can get in there and really make a difference.
On meeting the SNL cast? "The people at SNL were awesome. Lorne's right-hand sent me a beautiful email and I can honestly say that they were really good to us. Seth Meyers came around and really spoke to us individually and that was really nice and important. I talked to him before and after the process."
On possibly being part of the writing team: "I think being a writer on SNL is a great privilege and it's just as important to me as being a cast member. It's something I would definitely consider but just being in this place in my career. I consider myself more of a Lena Dunham or Issa Rae. I want to be writing and acting and really creating my own projects. SNL is a great place for people to get in there and show their writing and show their talent and then move onto another place. Right now, I'm at a point in my comedic career where I'd like to do both so that probably wouldn't be the best option for me at this moment. But it's SNL and for a lot of people, it's a coveted spot, a coveted position but I am a person who is really on a new media wave. I'm a big fan of Issa Rae and her movement and that's more of the direction of my career.
On her audition process: "The thing about SNL is unlike a lot of traditional auditions where they give you slides or a script to read or rehearse or interact with another cast member or potential cast member. It's not like that. It's really more up to you. So we go in there displaying our best work. So as far as writing or performing our materials, it's really up to us. All They do is say hey here's the time, come in and here's the platform. That's it. I chose to do Donna Brazile. I Did Beyoncé of course. I do Beyoncé quite often. I even did Whoopi. I did a lot of original characters like Nicki Minaj that I'm known for. Even the SNL people I know they expected me to do it because they've seen me do them. Most people did the stuff that you seen us do on the Internet so there were no surprises."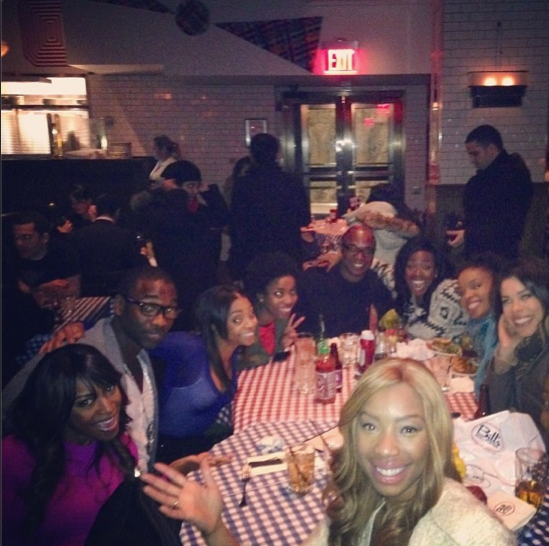 On Sasheer Zamata (pictured above at post-audition dinner together) landing the part: "I don't know her well. I've seen her at the audition. She went after me so I was able to kind of hear her audition and I've seen her stuff online and I think that she is talented. We're all talented in different ways so I don't know which direction our what they were looking for, only they do. I feel like since they chose her, that's the direction they feel like a lot of their stuff is going in. She was a great girl. I didn't get to speak to her a lot while we were there but she was just a nice girl with good energy. I can't say anything negative about her."
On which established comediennes could have been on SNL? "That is such a hard question. Kim Coles. I really think that she would've been excellent on SNL. Thank God there were platforms like "In Living Color" and that's why I love and respect the fact that I'm working so closely with the Wayans. Even with their sister Kim, they made a platform whether you're black or white, if you're funny come in and perform, so I appreciate that. And Marlon early on recognized that I was funny and said 'Hey, come work with me.' It just goes to show that funny is funny. And I will help you get your voice out there if your funny. I honestly think that the women who could have been on SNL they didn't need it! They were able to make their voice heard outside of that. But if SNL is something they want to do it should be an option. It should never be like 'Oh well. They don't want me.'"
On who Simone would have chosen: "Ooo that is such a politically scary question for me being in the industry. I'll tell you the whispers that I've been hearing. It's what I've heard and not what I'm saying… that a lot of the girls, especially the LA girls, are quite known. Sometimes it's hard to take girls that are known and put them into a group that might not be as known as the group is. But it's kind of hard to settle in a new person into a group when there already bigger than a lot of people who are already on a platform. So if I had to choose I honestly could have chosen any of the girls. I don't want to say anything negative about her or anybody they choose. I'm getting a lot of great press and I want my work to speak for itself and I think that it is. Whether it's being on SNL or whatever it is, I want my work to speak for itself. I appreciate The YBF for posting some of my stuff. I'm getting my stuff out there so would I have chosen me? I don't know (laughs). It's kind of biased right? I don't want to say anything negative about SNL or the process. I'll let the people who are not so closely connected to it give their opinion and in a roundabout way I think you get my undertones about what I'm saying and I'm honestly am just so happy for the girls that got selected and I hope that they can get in there and have their voices being heard."
On why SNL's decision is monumental: "It really affects us all as a community. It really is a social and political issue. It does matter that there's not a black female on the show. It does matter how funny a black girl is if she's not funny it's like she doesn't even exist. I want there to be a lot of opportunities that's why I like the YBF so much because I think it's important to show black women doing well and being just as good as our male counterparts or our white female counterparts. It's important to show that we're doing it. You guys being run by a black female, its so important for that to be known. And yes it does matter that you are black females because it makes other black females look and say 'I can do that.' A lot of us weren't even considering SNL because SNL was not an option. We weren't being represented were trying to work, we're trying to hustle and make a living and you look and your like i'm not going to try and tear down the wall they won't even let me in the door to try to tear it down. Now that this opportunity happened there's some girls somewhere saying 'Oh, I'm going to try out for that. I'm going to try in three years when I get old enough or It's one of my career goals now."
On expectations with being the only black woman on SNL: "I do agree with Don Lemon that she has to be funnier than she is black because us as black people take so much ownership over what's ours. We're not looking at her like 'oh, she's black' we are looking at her like 'oh, she's funny.' That's what matters to us don't try to appease us by hiring someone. You have to actually know and respect the fact that we are talented people and treat us as a peer not as we're just the black funny girl that you hired."
On why it took this long for black Comediennes to be recognized: "Comedy is a boys club. From the beginning of time, comedy is something that we like to see males being funny. Traditionally, they want women to be something other than funny. This is what boys do. We sit around and tell jokes and make things funny. They don't expect women to be able to be funny without being very crass. I don't think that in this day and age that's the direction we have to go in. We have a voice. We live our lives like everyone else and we have a right to get up and express those voices but when the clubs are run by men, the shows are run by men, the networks are ran by men or even if they're run by women and you try to get numbers, it's hard for us to get in the door and be like 'Hey, I'm here and I'm funny.'"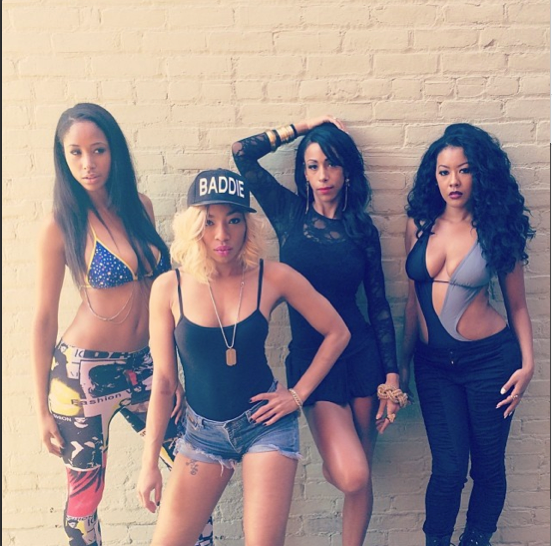 On apps like Vine affecting her career path: "The fact that I have 2 million followers on vine has really opened up a door for me. I've worked with major branding companies. I've worked with Trident and Wendy's. I worked with a lot of bigger brands based on that so I have a lot going on and I plan on developing shows and make a movement. That is really the direction of my career. I'm already in development with big people to get that stuff rolling. And in the meantime I will continue doing sketches and spoofing people because that's just something that I love to do."
On doing Standup? "Standup is something that I really love. I'm so passionate about standup but I have yet to take that leap on the stage as a standup comedian. Although I will not say that it's something that is completely off the table. I'm interested and will probably do it in the near future. To be a standup comedian is a lot of work. It's very hard and with so much other stuff on my plate that demands my immediate attention I don't know how close maybe in the next few months. It's definitely something that's in my mind."
Who would be with her? "I'm honestly a big fan of people that I'm very close to. Tiffany Haddish for one. I love Gabrielle Dennis. A lot of people haven't seen her comedy but she's freaking hilarious. I think Breesha Webb's standup comedy is hilarious. Those girls are excellent. I'm a big fan of Sarah Silverman. But it's so hard since I'm such a fan of so many different comedians for different reasons. That's such a hard question so I'm going to say me Gabrielle Dennis and Breesha Webb. That's what I'm going to say."
On what's up next for Simone: "A lot of the women I see kind of taking strides and move in the industry in entertainment news and media outlets. I like the fact that women are saying no matter what you say what I can or can't do, I can do it. So I'm starting this campaign very soon that I'm going to launch called the Press Campaign and it's about pressing forward through opposition. Can't let other people decide who you are and what you're going to be. I'm going to do a big thing like that very shortly but I definitely love the mixing of people saying, 'Look I'm a woman but I'm not just a woman. I'm a writer. I'm this. I'm that. I'm not just a single mother but I'm able to do all these different things that you don't think I'm able to do and i'm going to tell my own story.'"
"SNL is very traditional and it's a blessing and I love it it's a great opportunity for me and whoever else was involved but personally I would like to see myself looking up and see that I have a show on ABC or doing something with HBO, that's why I'm working with 'What's The Funny' with Marlon Wayans. He's a great fan of mine and we do a lot of work together and we have a lot of big stuff coming. I sat down with Tyra Banks, me and her management company are developing a project for Vine. So it's great. A lot of big things are coming. I personally are looking forward to the other opportunities that are coming in my direction."
Best of luck to the fabulous Simone!
Photos/Video: Simone's IG, YBF Correspondent: Lauren Smith
OH MY! Tamera Mowry-Housley Goes For A CHOP, Gets New CURLY 'Do! + Adam Housley RESPONDS To Racist Remarks About Their Interracial Marriage
Posted: 15 Jan 2014 04:00 PM PST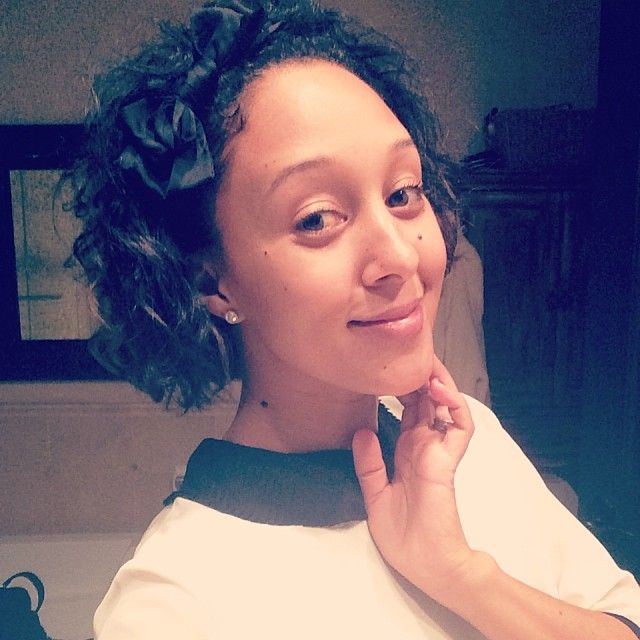 Tamera Mowry-Housley posted pics of her dramatic makeover this week. See her major chop inside and find out how her husband responded to racist remarks about their marriage...
Earlier this week, Tamera Mowry-Housley went through a dramatic makeover (which she shared on Instagam). As co-host of "The Real". it's only natural that she'd want to kick off a new year/new season with a fresh look that is much more real to her. She said, "Love my big chop...love my curl doctor @shaiamiel You did it again."
In other news, a few days ago, Tamera and her sister Tia recounted some of the hateful comments they received because of their marriage. Now...Tamera's husband, Adam Housley, is speaking out. He told TVNewser,
"Yes, I am white. Yes, she is half-black. Marrying a white man does not erase her color and marrying a woman who is half-black does not mean I am blinded. The problem isn't pigmentation…the problem is backwards, bigoted thought from people who should know better."
There you have it. They love each other and it's not about what OTHER folks think....
Photo via Tamera Mowry Housley's Instagram
"YEEZUS" Goes Platinum, "Assault" Investigation UPDATE, The "Yeezianity" Religion + Loni Love's New Young Boo Thang?
Posted: 15 Jan 2014 03:18 PM PST
Kanye West's "Yeezus" disc has gone platinum! Get the G.O.O.D. news about Ye's latest album inside along with a roundup of other important news about Kanye, including an update on his Beverly Hills assault investigation...
1.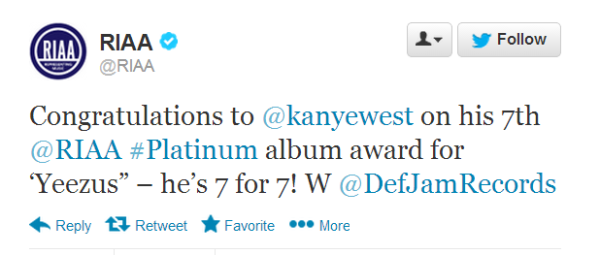 Though Kanye's latest album, Yeezus, has not produced any breakout radio hits, sales of the disc have propelled it to platinum status. The RIAA made the announcement via Twitter earlier today. Also....Kanye added nine additional YEEZUS tour dates to keep those sales climbing.
2.
We've been following news about Kanye's latest physical confrontation (you'll recall he beat up an 18-year-old) and CBS News reports that Kanye has been named a suspect. Yesterday, The Beverly Hills Police Department released a statement confirming the incident saying,
"The named suspect was identified as Kanye West by the victim and several witnesses. Mr. West had left the location prior to officers' arrival. As of this writing, BHPD detectives are conducting a follow-up investigation. No further information at this time."
Meanwhile, sources close to Kim Kardashian told the NY Daily News that Kim is considering her own legal options (because the 18-year-old allegedly threaten to hurt her).
3.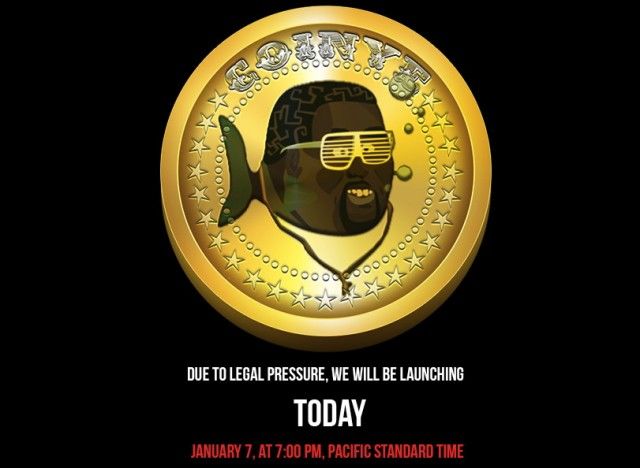 In other lawsuits, Kanye Kanye has filed a trademark infringement lawsuit against the creators of a new Kanye West-themed digital currency called "COINYE". The suit claims,
"Defendants have willfully and admittedly traded upon the goodwill and notoriety of Kanye West, one of the most famous entertainers and brand names in the world...In interviews with the press, defendants brazenly admit that they adopted the marks COINYE WEST, COINYE and COYE to directly associate their newly minted crypto-currency with Mr. West."
Kanye filed a cease-and-desist letter on Jan. 6 but he was apparently ignored. We'll keep you "in the know" about this one.....
4.
There's a new religion based on the principles of Kanye! A follower of " Yeezianity" (who's decided to remain anonymous) gave an interview to VICE.com about the new religion and their beliefs. Get ready for the "5 Pillars" of YEEZAINITY:
1. All things created must be for the good of all
2. No human being's right to express themselves must ever be repressed
3. Money is unnecessary except as a means of exchange
4. Man possesses the power to create everything he wants and needs
5. All human suffering exists to stimulate the creative powers of Man
So far......Kanye HAS NOT filed a "cease-and-desist" about this one....we kinda suspect he'd get a kick out it.
BONUS:
"The Real" host Loni Love stopped by "ELLEN" to introduce fans to her much-younger lover this week. The 42-year-old funnywoman was all smiles as she talked to Ellen about Sam, her 23-year-old boyfriend. Check out our homie from "The Real" robbing the cradle above....
Photos via Kim Kardashian's Twitter/Kanye West's Twitter
WEDDING FAB: MORE Pics And Deets From "Single Ladies" Star Denise Vasi's WEDDING To Director Anthony Mandler
Posted: 15 Jan 2014 11:54 AM PST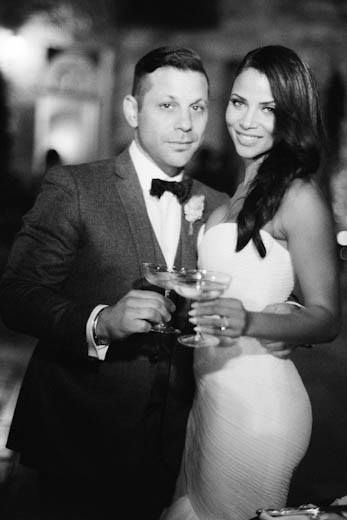 Because we love a good wedding arund these parts....
"Single Ladies" star Denise Vasi recently married the love of her life, Anthony Mandler, and now she's revealing the intimate details from their wine vineyard wedding in Santa Ynez, California. More pics and deets inside....
On October 14, 2013, Denise Vasi wed director Anthony Mandler in a stunning ceremony held at a wine vineyard in Santa Ynez, California. And on ESSENCE.com, Denise opens up about her special day and offers intimate deets about the dress, the honeymoon and how she felt as Oscar-winner Jennifer Hudson sang her down the aisle.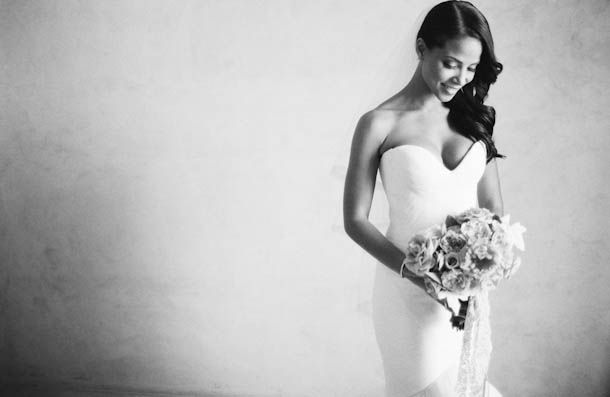 Denise wore a Kleinfeld–exclusive mermaid gown designed by Mark Zunino.
'
Denise and Anthony met after she'd been cast to star in Lil' Wayne's "How To Love" video, which Anthony directed. Although Cash Money scrapped the video and went in another direction, Denise says, "Obviously it was disappointing to have the video not come out, but it was such a blessing. I got something much better."
For their first date, Anthony taught Denise how to ride a bike so they could take a scenic ride and dine at an Italian restaurant. Upon their arrival, she discovered that he'd rented out the entire space just for them.
Denise and Anthony created their own traditions for their wedding. Denise says, "I walked part of the aisle by myself because I've been living on my own since I was a teenager. Then my stepfather walked me further down to my grandfather, who presented me to Anthony."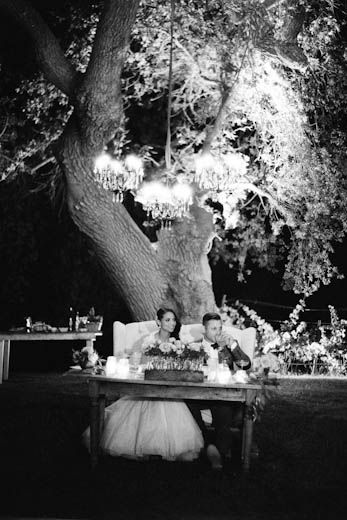 The reception included cigars, cognac and music by a band and DJ D-Nice. On the back of their chairs, the couple paid homage to Jay Z which his saying "99 problems" and hers reading "ain't one." "Everyone can easily take themselves, careers and relationships so seriously. I love that he can just be, like, a goofball like me."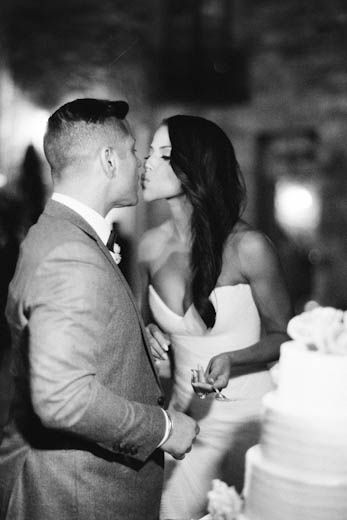 Their African honeymoon included helicopter rides, scuba diving, a safari and more as they visited Tanzania, Mozambique and Mnemba island.
Denise adds that Anthony is her soulmate. "He knows what I want, what I need and he just does it. Those mornings when I wake up and he knows I have an audition, he has [already] gone out to get my favorite thing for breakfast. I don't have to ask him. He just does it on his own."
Fab!
Check out more here and TheYBF.com's coverage here.
Photos via ESSENCE Magazine Facebook
GET INTO THIS: Legally Deaf Seahawks FullBack Totally Gives Us MAJOR Inspiration In New Duracell Commercial
Posted: 15 Jan 2014 10:54 AM PST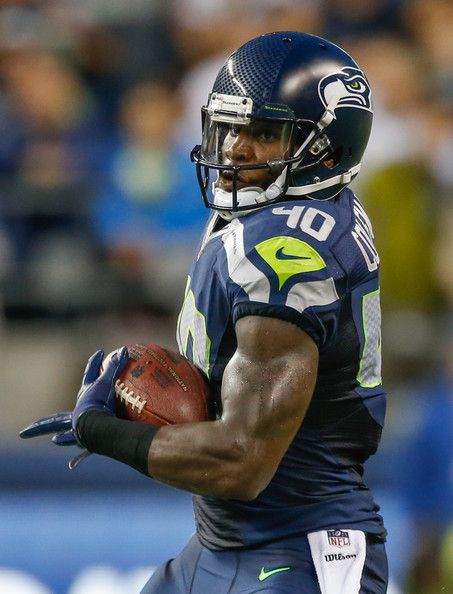 Because we don't hear enough of these inspirational stories amongst professional athletes....here's one that recently touched us. Check out how Seattle Seahawks Fullback Derrick Coleman has successfully overcome a major setback.....
While the team is on deck for this weekend's NFC championship game, we bet there's one thing you didn't realize about a member of the super successful Seattle Seahawks. One of the team's major players is the first legally deaf offensive player in the NFL.
In a new Duracell commercial, 23-year-old Seahawks Fullback Derrick Coleman is offering up some inspiration. He has overcome a genetic disability that caused him to lose his hearing at a very young age, and he's a prime example of how to Trust Your Power.
In the new inspirational campaign from the battery company, we see Derrick suffering through setbacks all of his life due to his deaf disability--bullying, obvious communication difficulties with coaches and teammates, and even losing out in the NFL Draft.
But he pushed on, worked his ass off to get into the NFL undrafted, and carried on with his passion. And now, he's flourishing on a team who's a serious Superbowl contender. And he does so with the help of a battery powered hearing aid.
Derrick said in the commercial, "They told me it was over. But I've been deaf since I was 3. So I didn't listen...."
Derrick also told Sporting News about why he decided to do the brilliant ad saying:
"I just hope to inspire people, especially children, to trust the power within and achieve their dreams."

"The biggest thing is just how persistent my mom and family were in not making me use my hearing aids as an excuse, telling me to work extra hard at everything I do as a person, no matter if needed the hearing aids or not. Every kid faces some challenge growing up."
Inspirational lesson: When you think your job or life is hard, there's someone else who is making "harder" happen...with less. So, what's your excuse?
Get into it.
Loves it.
Models Tyra Banks And Chrissy Teigen Celebrate The 50th Anniversary Of The Sports Illustrated Swimsuit Issue
Posted: 15 Jan 2014 10:08 AM PST
Chrissy Teigen and Tyra Banks were among the fabulous bikini models--past and present--who celebrated the 50th anniversary of the Sports Illustrated Swimsuit Issue last night. See party pics inside....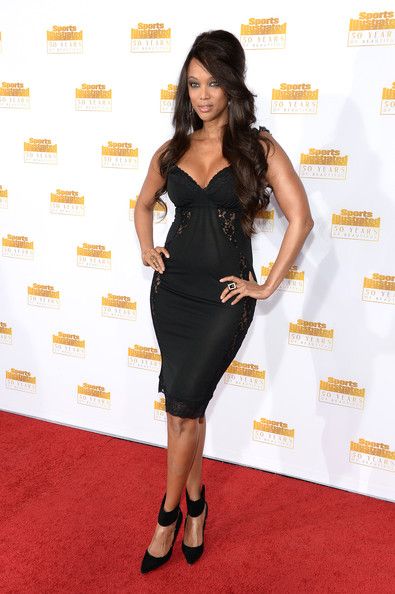 Author and "ANTM" creator Tyra Banks walked the red carpet at the 50th anniversary of the Sports Illustrated Swimsuit Issue party at Dolby Theatre in Hollywood last night. And even though we had to do a double take to see if this was a pic from 15 years ago....nope, it's just Tyra tapping into her big-haired earlier days.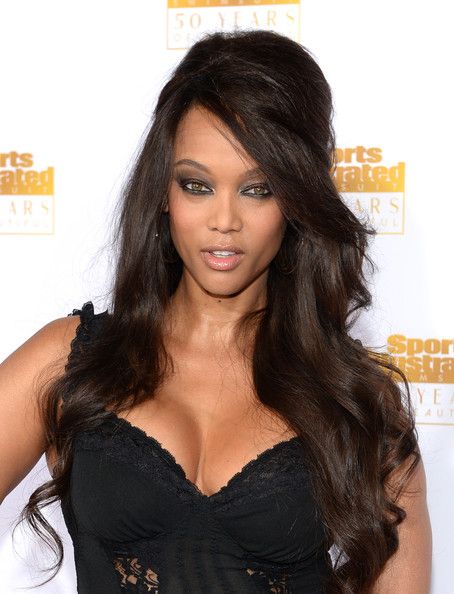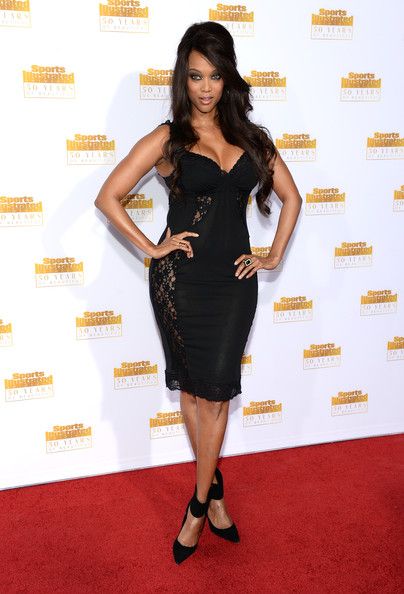 By he way, Ms. Banks and her bangin' bod have graced the cover of SI twice (in 1996 and again in 1997). And she was the FIRST woman of color to grace the cover!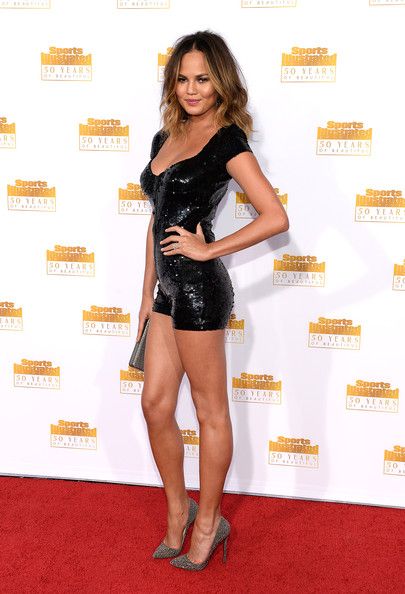 Model Chrissy Teigen, who's appeared in several SI swimsuit issues, showed off her hot body.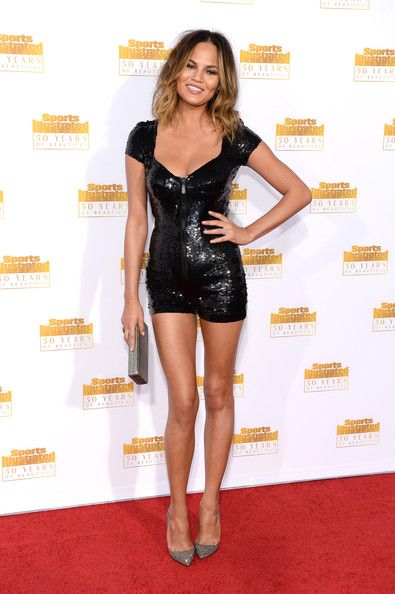 This week, the witty newlywed made our jaws drops when she tweeted, "Today the doc told me I am probably allergic to alcohol and I also should be gluten free. I swear I would rather he told me I had syphilis". SMH.....that damn Chrissy!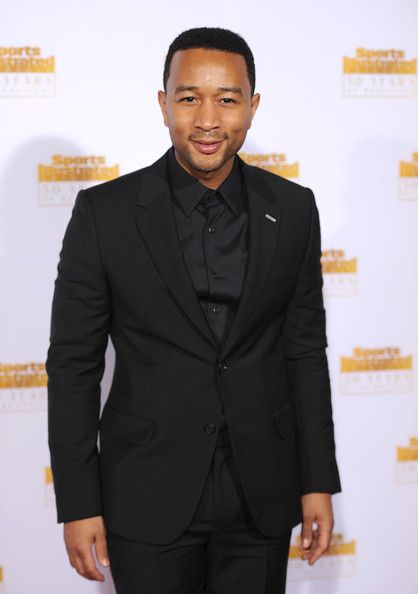 Chrissy's singer husband, John Legend, performed at the party and will take center stage when the event airs on NBC, February 3rd.
Photos via Dimitrios Kambouris/Getty Images North America