---
AWKWARD?! Diddy Catches Shade From Bono ONSTAGE.....PARTIES With Him AFTER The Golden Globes + Brings Cassie To The Parties
Posted: 13 Jan 2014 09:58 AM PST
The King Of Cool caught some shade at The Golden Globes last night. Watch Diddy get rebuffed by Bono inside and see more pics from his night out at the Globes...
In case you missed the Golden Globes last night (because you were watching "RHOA"), Diddy appeared on stage to present U2 a Golden Globe for their song "Ordinary Love" from Mandela: Long Walk to Freedom. Diddy came towards Bono for a hug and it looks like he was rebuffed.
Though Black Twitter dragged Diddy for being a fame hog, there was no love lost between the two icons.
Diddy made sure he let his followers know that he and Bono were cool, tweeting about them going to the after party together. "#diddyglobes after party has begun me & Bono all we do is WIN"
There also partied with music industry exec Guy Oseary. "Congrats to U2 and my brother Guy Oseary! Now let's party #CirocLife".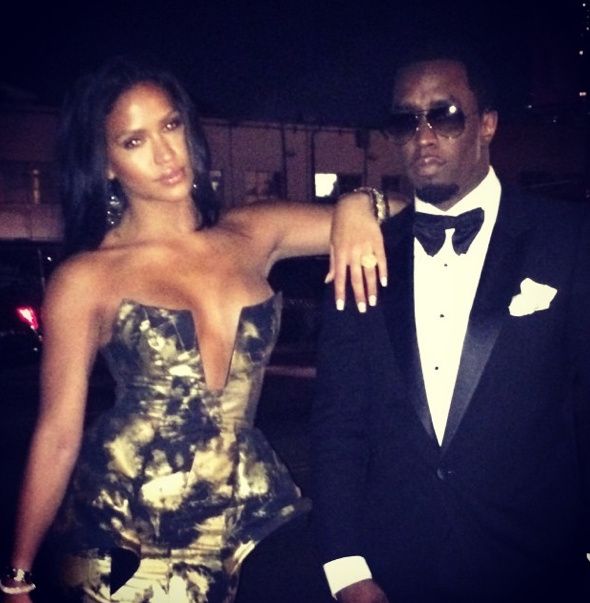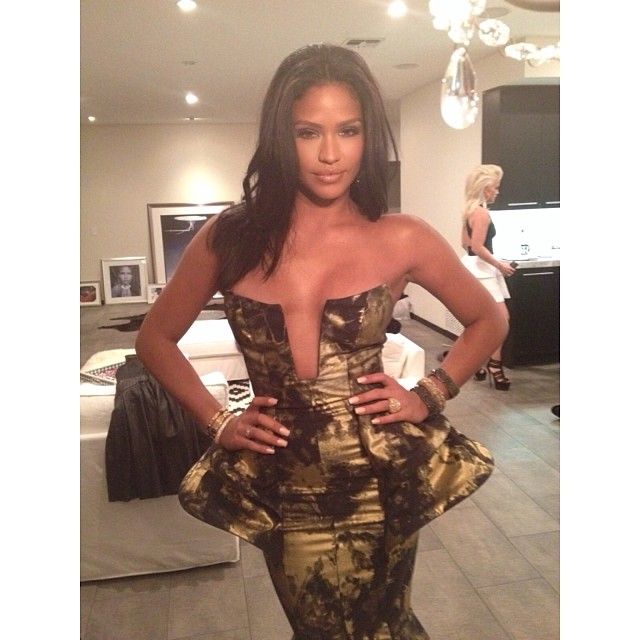 Diddy's date for the evening was his longterm girlfriend Cassie who wore a Michael Costello gown and Lorraine Schwartz jewels. And she looked freakin' stunning.
A few days ago, we told you abut Diddy buying the DeLeon Tequila brand....we're looking forward to the jewelry Lorraine Schwartz will design in tribute to the brand.
Photos via Diddy's Instagram
=
Kim & Kanye Grab Sunday Dinner At Mr. Chow
Posted: 13 Jan 2014 08:03 AM PST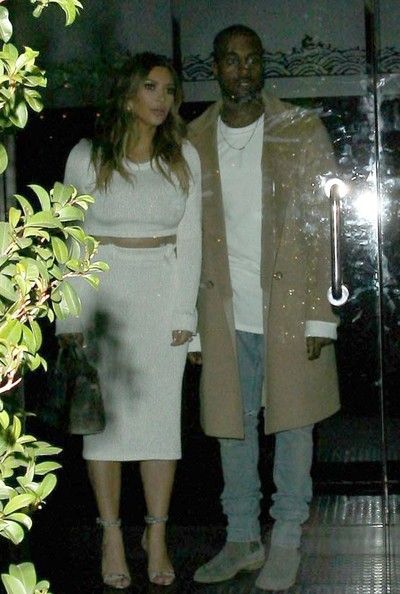 Kanye West and his fiancee' Kim K. were spotted having Sunday dinner at Mr. Chow in Beverly Hills. Check out their coupled up weekend inside....
With Kim's mini croc Birkin bag in tow, Kanye grabbed dinner with his boo last night at the paparazzi hotspot Mr. Chow.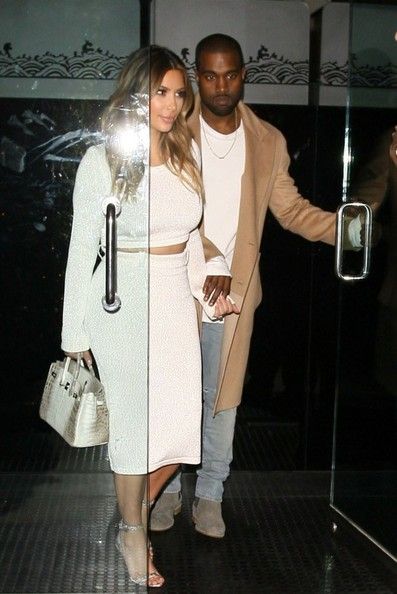 They also hit up another paparazzi hotspot this weekend, The Ivy, for a Saturday brunch. So it looks like 'Ye is loving the cameras again: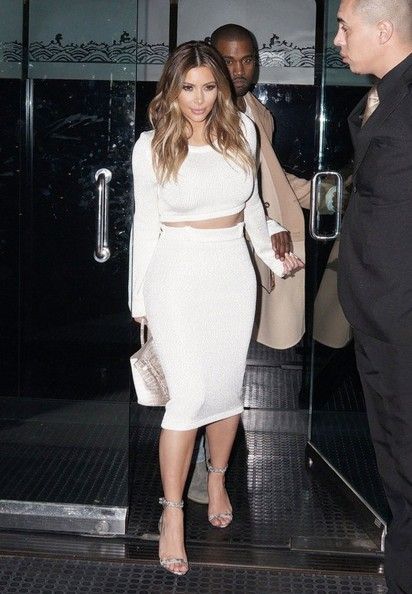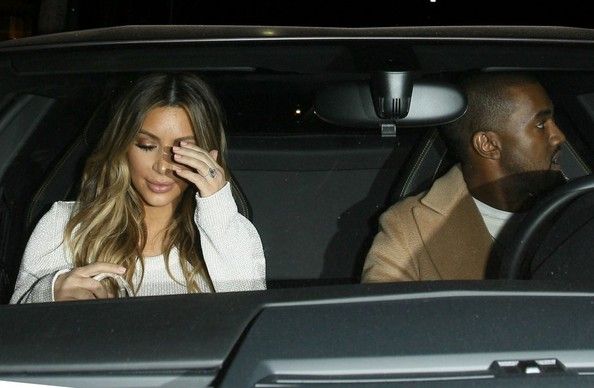 Kim flashed her fat diamond ring for the cameras as they drove away. And it seems they skipped out on all the Golden Globe afterparties everyone in Hollywood seemed to be at last night.
As for their romantic weekend:
They also were spotted at what looks like a gorgeous wedding. Maybe they got a few ideas for their own....
Photos: Fame/Flynet/Kim's IG
MUSIC FAB: Shakira Ft. Rihanna "Can't Remember To Forget You"
Posted: 13 Jan 2014 07:20 AM PST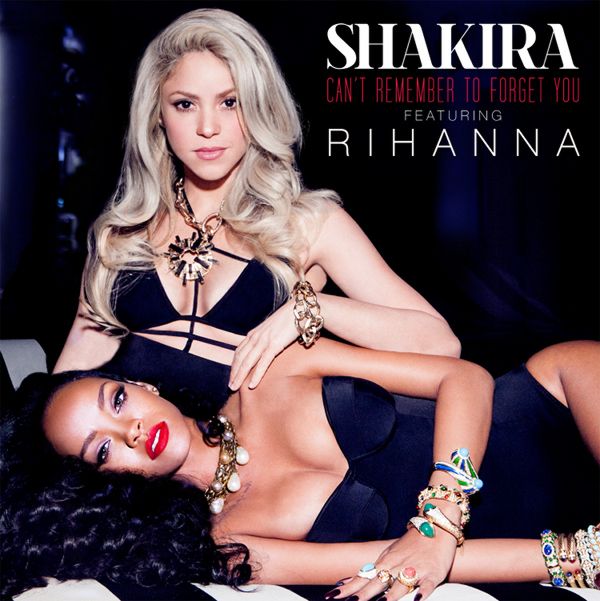 Shakira's brand new song "Can't Remember To Forget You" track featuring Rihanna is here. Check out the saucy upbeat song inside...
Rihanna offers up a smooth pop voice to the up-tempo track that has a spicy South American feel. Shakira is known for sexy, saucy melodies...and we're sure the video will indeed bring the same.
Rih is currently in Brazil to do a big photoshoot with the Colombian singer. But for now, check out the full "Can't Remember To Forget You" song below:
Kerry Washington & Husband Nnamdi Pictured For First Time TOGETHER...At Golden Globes Afterparty
Posted: 13 Jan 2014 06:37 AM PST
It's a night with the Asomughas! For the first time, Kerry Washington was publicly snapped with her husband Nnamdi Asomugha last night at the Weinstein Golden Globes afterparty.
Check the pic inside and more pics of Kerry and her celeb friends...
Kerry Washington was spotted introducing her newly retired hubby, former NFLer Nnamdi, to Fruitvale Station star Melonie Diaz at The Weinstein Company & Netflix's 2014 Golden Globes After Party at The Beverly Hilton Hotel.
Now that the couple has publicly confirmed their baby-on-the-way, it seems both Kerry and Nnamdi aren't as concerned with going out of their way to hide their coupledom.
And Kerry and her beautiful bump posed it up with Usher and her "Scandal" co-star Katie Lowes.
She also hit up the 2014 InStyle and Warner Bros. 71st Annual Golden Globe Awards Post-Party with co-stars Dan Bucatinsky and Bellamy Young: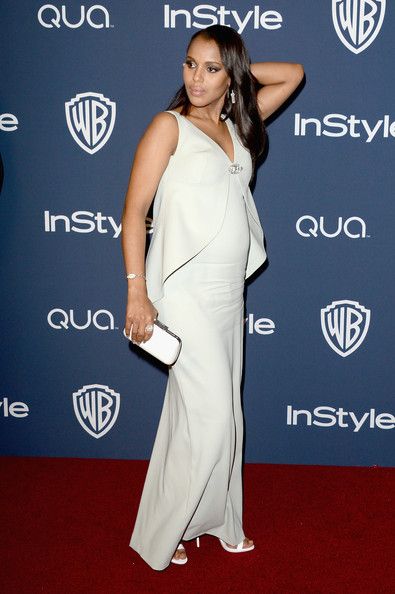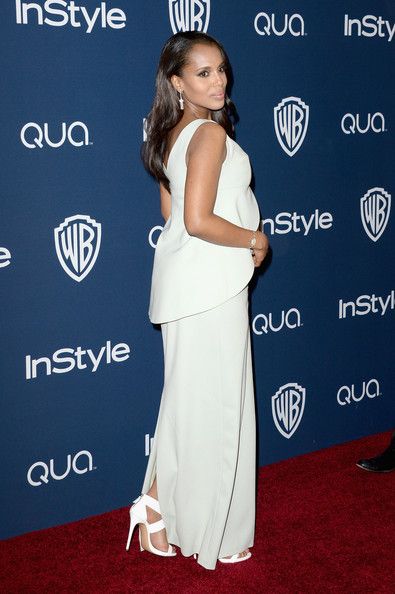 The glowing mom-to-be may have lost out on her Best Actress in a TV Show Drama category....but she definitely won by looking totally gorgeous Sunday night.
Photos: Getty
IN CASE YOU MISSED IT: "12 Years A Slave" Wins BEST MOTION PICTURE DRAMA At Golden Globes + Idris Elba Brings Pregnant Girlfriend Naiyana On Red Carpet
Posted: 12 Jan 2014 08:44 PM PST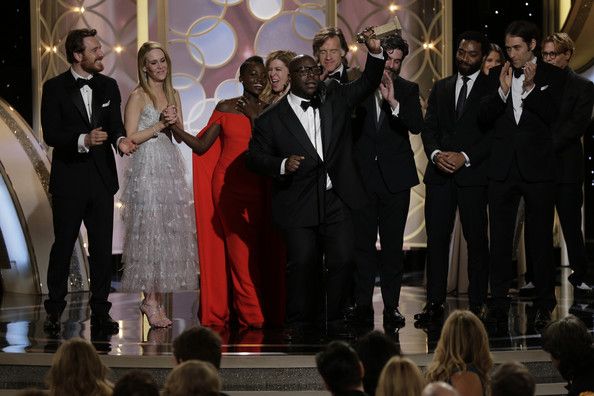 In case you missed tonight's big Awards show, we've got a couple highlights. The film 12 Years A Slave won one of the biggest categories of the Golden Globes night. Plus, Idris Elba hits the carpet with his pregnant girlfriend.
After the YBF actors lost every category they were nominated for Sunday night, 12 Years A Slave ended up winning for Best Motion Picture Drama. Director Steve McQueen thanked everyone involved, and it's a big win for actors Chiwetel Ojofor and Lupita Nyong'o as well.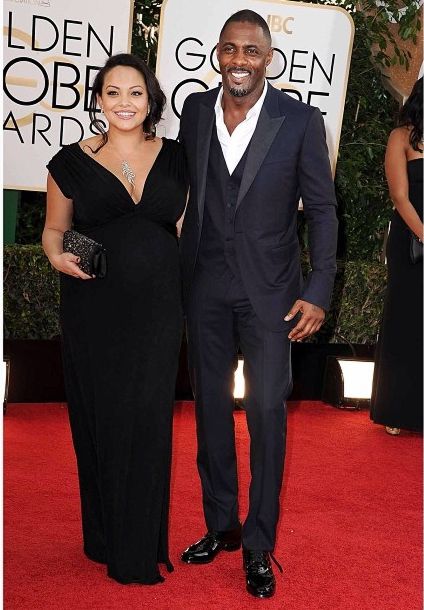 Meanwhile, back on the red carpet, nominee Idris Elba made a splash by arriving with his very pregnant girlfriend, Naiyana Garth. The makeup artist turned very lucky woman of Idris' seems to be due soon. And the "Luther" actor seemed happy to have her on his arm.
Love is in the air....
Photos: Wireimage
YBF Celebs Hit The 2014 GOLDEN GLOBES RED CARPET!
Posted: 12 Jan 2014 06:35 PM PST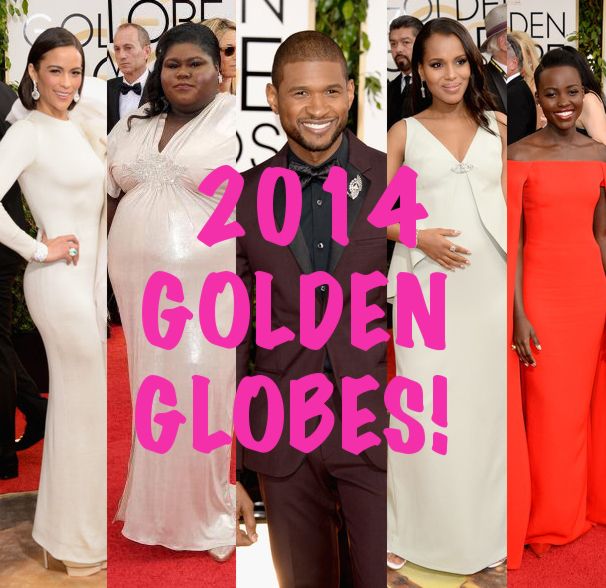 While Paula Patton gets dragged on social media with folks saying she looks like everything from an egg white omelet to a tampon...(mostly) everyone else is getting rave reviews. Check out the red carpet coverage of the YBF celebs at tonight's 2014 Golden Globes inside...
Paula Patton made sure to take a risk tonight on the red carpet of the 2014 Golden Globes at the Beverly Hilton: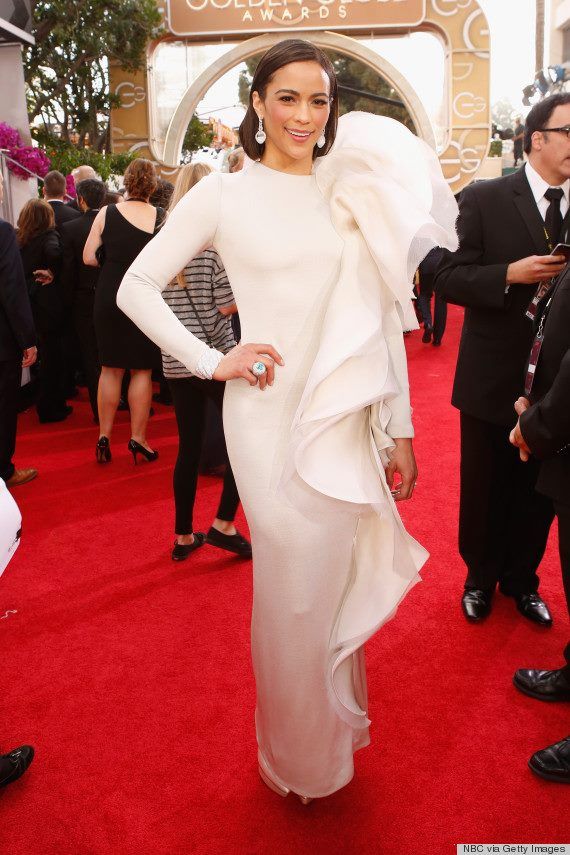 We're kinda torn on this white dramatic Stephane Rolland gown with serious rough edged ruffleage. She paired her look with matching white platform Charlotte Olympia heels. But it seems plenty of people on social media have already ruled this one a FAIL.
We will say, we're loving her hair and makeup. And she seemed much more sober than usual. That's a WIN for us.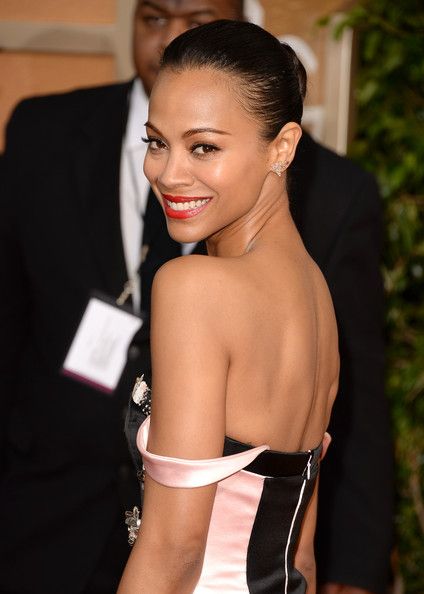 Zoe Saldana flaunted that fresh face we've come to love:
And she rocked an interesting jewel covered Prabal Gurung gown that Prabal himself, since he's one of her besties, made specifically for her. Kinda wish it would have gotten tossed in the old Christmas tree ornament box.
Lupita Nyong'o had our fave look of the night in bright red Ralph Lauren.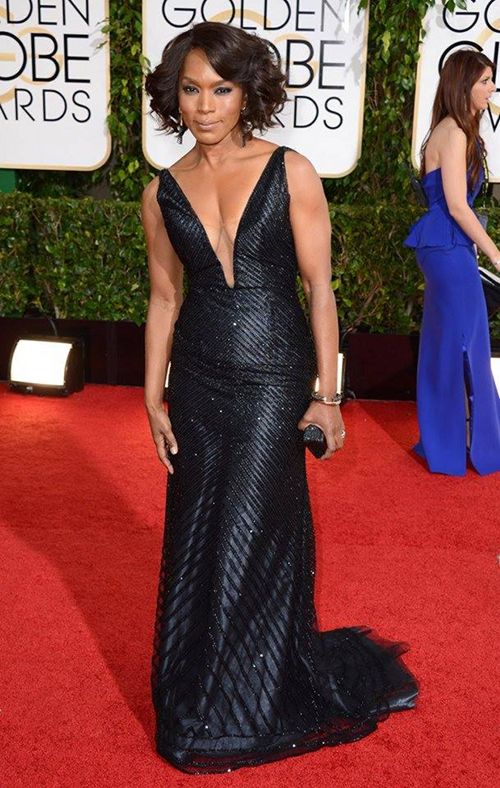 Angela Bassett looked effortlessly gorgeous on the carpet in a sexy black gown. She looks better and better every year.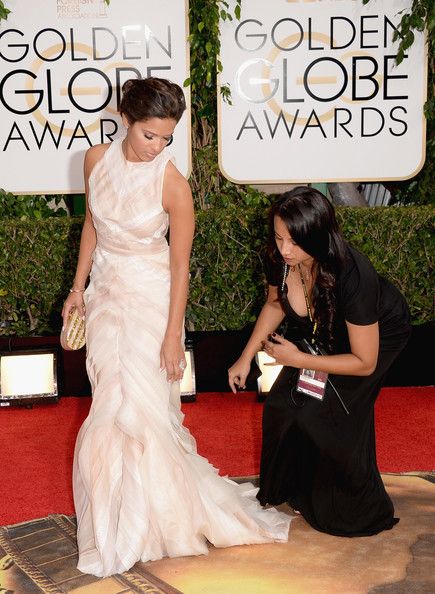 Rocsi Diaz showed off her glam style in a champagne colored J.Mendel gown as she did her "ET" correspondent duties on the carpet.
In case you missed it, "Scandal" star Kerry Washington debuted her baby bump on the carpet tonight in Balenciaga:
Pregnancy totally suits her. Pretty!
12 Years A Slave star Chiwetel Ojiofor and his girlfriend Sari Mercer hit the carpet.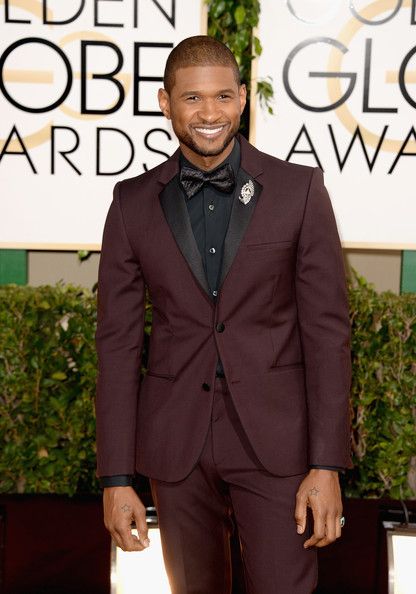 Usher and his deep maroon tux popped up with his 'fro shaved to present a couple of awards. He just wrapped filming Hands of Stone, where he will portray boxer Sugar Ray Leonard.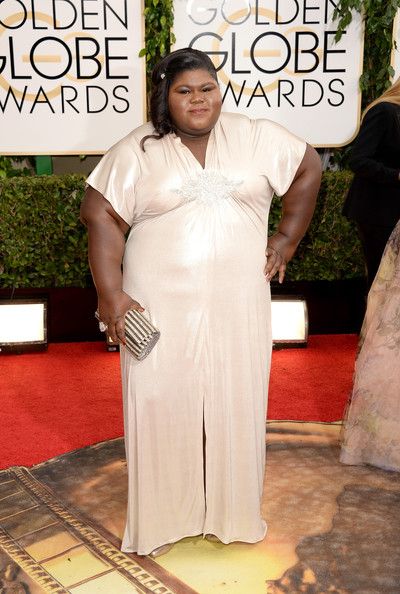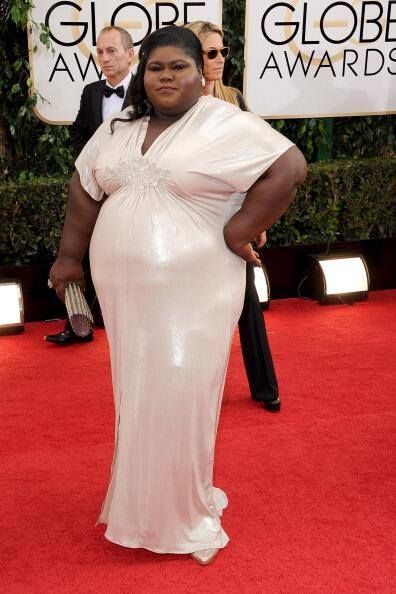 "American Horror Story: Coven" actress Gabby Sidibe made an arrival in this custom champagne number by Daniel Musto with Michael Costello.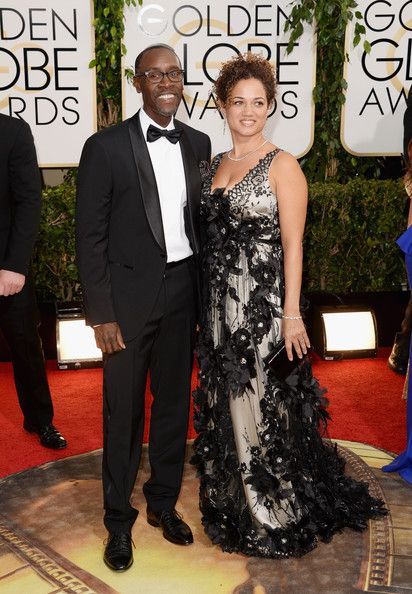 "House of Lies" star and nominee Don Cheadle and his long time woman Brigid looked ready for the announcement.
"Access Hollywood" correspondent Shaun Robinson showed some leg in her look for the evening.
And Diddy posted his own pics of his sexy look for the night (the man can dress)....complete with a Ciroc label inspired diamond and sapphire pinky ring. Must be nice....
Photos: Getty/Diddy's IG
OH BABY! Kerry Washington Flaunts Her Baby Bump In BALENCIAGA At The 2014 Golden Globes
Posted: 12 Jan 2014 04:45 PM PST
Proud Mama alert! "Scandal" star Kerry Washington finally confirmed to the world that she has a baby on the way. We've known for months (and we called it first!), and now we get to see the fabulous actress in all her mommy-to-be-glow-fabulousness.
Pics inside...
Our fave Gladiator popped up on tonight's 2014 Golden Globes red carpet with a much rounder tummy on display. And since she could no longer hide it, Kerry Washington flaunted that bump in a white Balenciaga gown. And looked totally beautiful while doing so.
Kerry told Ryan Seacrest her new baby bump is her newest accessory. And she posed it up solo on the carpet holding her tummy: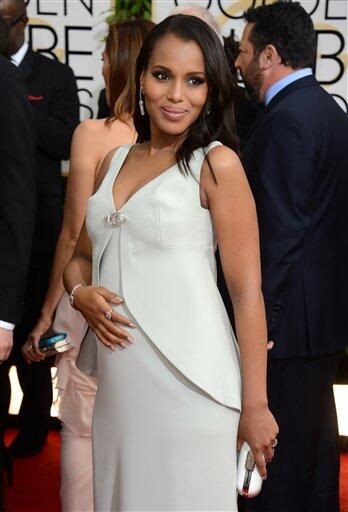 The Best Actress in a TV Series Drama nominee accented her look with a vintage Movado watch and a white box clutch.
Gorge! Good luck Kerry!
Photos: Getty/AP
FLAWLESS: Lupita Nyong'o SHUTS DOWN The 2014 Golden Globes Red Carpet In RALPH LAUREN
Posted: 12 Jan 2014 04:09 PM PST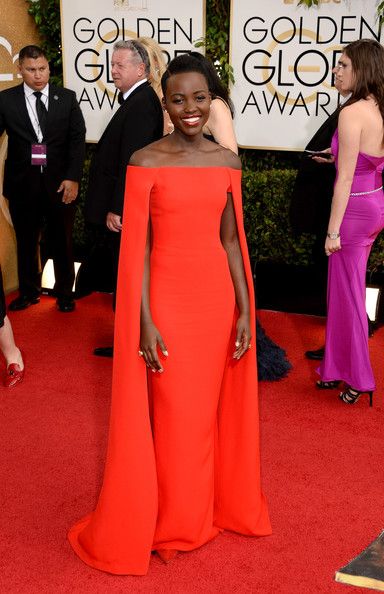 Talk about looking fresh off the runway! 12 Years A Slave star Lupita Nyong'o stunned on tonight's 2014 Golden Globes red carpet. Check out the slayage inside....
We're already prepared to name this YBF chick the Best Dressed of the Night. Lupita Nyong'o hit her very first Golden Globes in a bold red caped creation by Ralph Lauren. And she nailed it:
With a floor length curve hugging sheath and cape-like off the shoulder floor length sleeves, the Best Supporting Actress In A Motion Picture nominee kept it simple yet totally chic. And we're loving that she chose matching red shoes for a monochromatic look.
Lupita made her way to the Beverly Hilton Hotel with her natural 'do complete with a chic side part. And topped off her look with Fred Leighton jewels and a sleek gold clutch. Fabulous!
Good luck Lupita!
Photos: Getty/Golden Globes' Twitter
Rapper The Game & His Hot Assistant LoLo Gearing Up For "Love & Hip Hop: LA"?!
Posted: 12 Jan 2014 04:01 PM PST
Looks like Mona Scott Young may have found her "big name star" for the "Love & Hip Hop: LA" spinoff. Look who took a meeting for the upcoming show...and we're sure the obligatory love triangle is on deck too....
Rapper The Game posted a pic of a big meeting taking place with him, his hot assistant LoLo (also known as LeauxSteez) and a group of others. He hashtag'd LAHH, so it looks like some talks around the upcoming spinoff are going down.
Previously, it was reported Mona couldn't find that one big name star to headline...because RayJ was tied up on the Oxygen network with the Bad girls Club. Womp.
So Game may be taking his reality show talents from his own "Married To The Game" VH1 show....over to a "LAHH" production. And based on the Instagram drama we've seen over the last several months, he'll be bringing his assistant--who many think is his new (side?) chick--along too.
LoLo was at the meeting as well. And rumors were poppin' this past summer that she was indeed his new piece. And it doesn't help that he and his on again off again fiancee and "Married To The Game" co-star Tiffney Cambridge are rarely seen together. And LoLo was constantly snapped by Game's side in the club, out and about, everywhere. And let's just say she doesn't look or dress like the usual assistant.
So in true "LAHH" fashion, it looks like this could be a love triangle brewing.
Ciara, Future & Victor Cruz At Calvin Klein's Milan Fashion Week Show + Nicki Minaj In "The Other Woman" (Trailer) + Lupita Nyong'o In "Non-Stop" (Trailer)
Posted: 12 Jan 2014 10:28 AM PST
Ciara and Future were spotted with Victor Cruz and his fiance Elaine Watley in Milan. Find out what they did in Milan inside and see new movie trailers from Lupita Nyong'o and Nicki Minaj.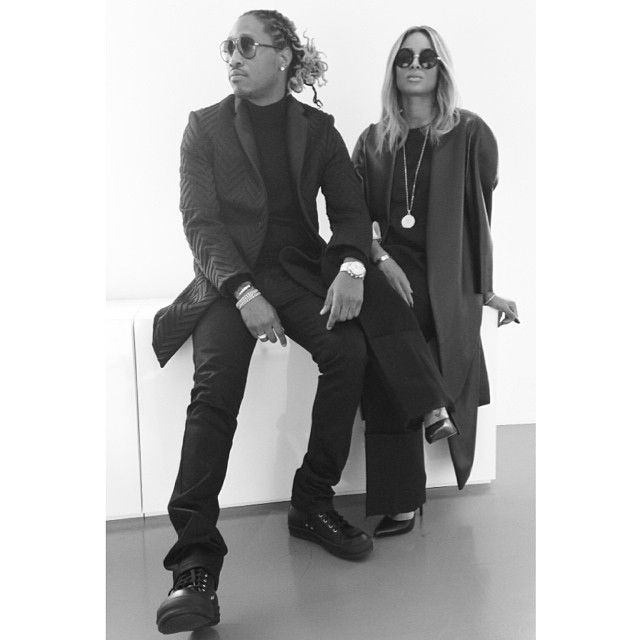 Ciara and Future headed to Milan this weekend for the Calvin Klein fall/winter 2014 menswear runway show.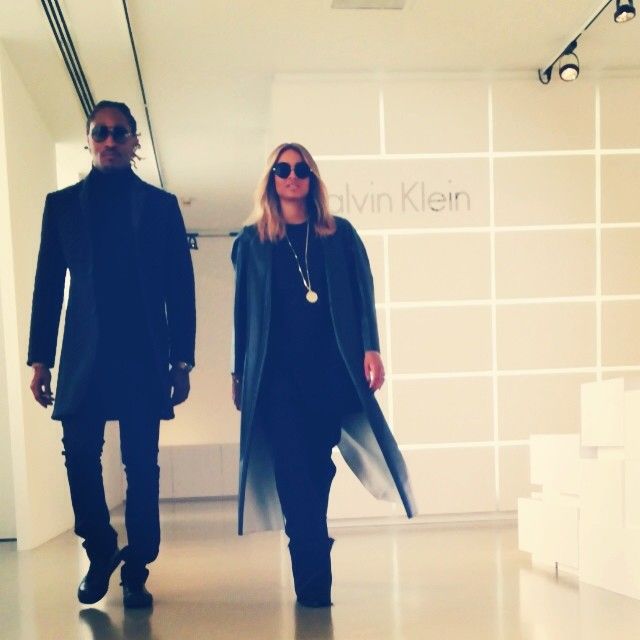 The two went on what appeared to be an impromptu photoshoot/movie. Ciara captioned, "He Always Takes Me On The Best Dates:)....The Show Was Amazing. Job Well Done Italo! #FunTimesInMilan. #IveWentPhotoPostUpCrazy:) #PhotoJournal. Moments. Xo"
Nicki Minaj is ready for her close-up.....
We have the official trailer for Nicki Minaj's new film with Cameron Diaz and Kate Upton. The film will be released on April 25th and looks pretty funny.
On Instagram, Nicki posted a few sex-tinged selfies.....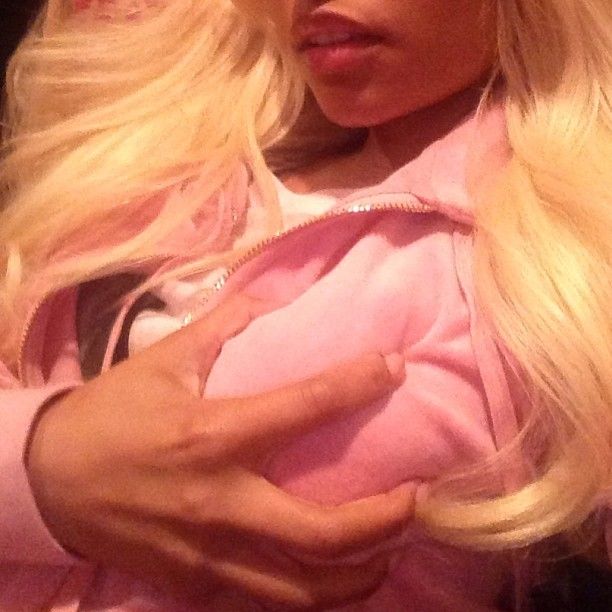 Also....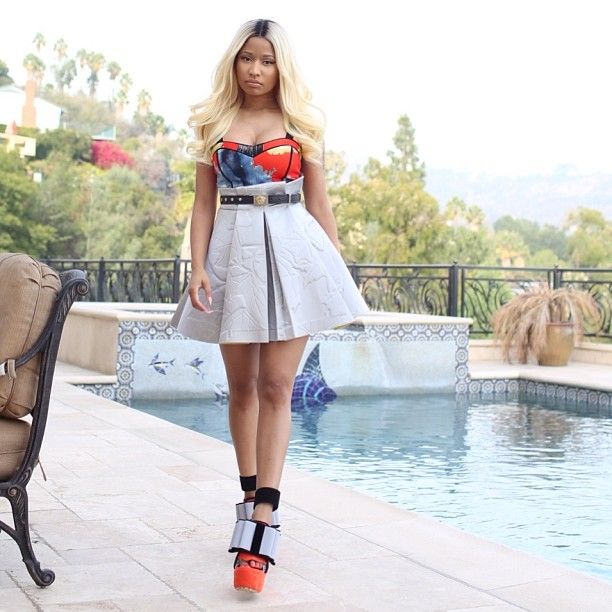 She posted a new pic that hinted at a new "unspecified" project. She tweeted, "Galliano attitude. Los Angeles yesterday headed to a top secret mission".
Also coming to the movies....
12 Years A Slave star Lupita Nyong'o teamed with Julianne Moore and Liam Neeson for Non-Stop (February 28th). Here's the synopsis:
"U.S. federal air marshal Bill Marks (Neeson) receives a series of threatening text messages, stating unambiguously that a passenger will be killed every 20 minutes unless, and until, $150 million is transferred into a secret bank account. When the bank account is discovered to be under Marks' name and a bomb is found aboard the plane, Marks is branded as a hijacker"
Looks interesting....
Photo via Ciara/s IG/Nicki Minaj IG