---
PARTY PEOPLE: Celebs Celebrate Carmelo Anthony's 10 Year Jordan Brand Anniversary + Celebs Flock To First Lady Michelle's 50th Birthday Bash!
Posted: 19 Jan 2014 08:55 AM PST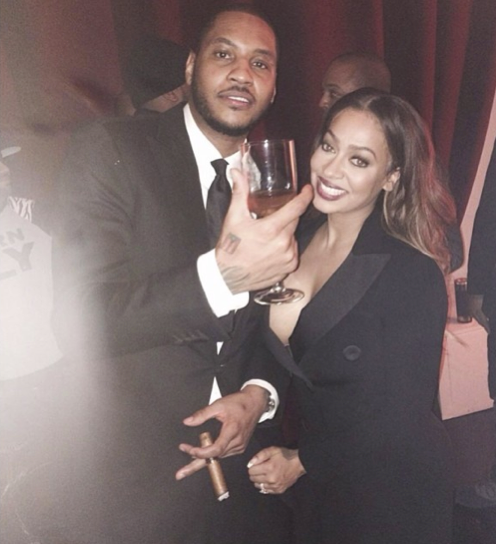 Last night a couple major parties went down. One in New York to celebrate Carmelo Anthony's 10th anniversary with The Jordan Brand, and one in D.C. at the White House for First Lady Michelle Obama's 50th birthday bash.
Pics and deets inside....
Last night at Termnal 23, NY Knicks baller Carmelo Anthony popped a few bottles and smoked a few cigars with his wife LaLa and celeb friends. And it was all in celebration of his 10 year anniversary with Jordan Brand.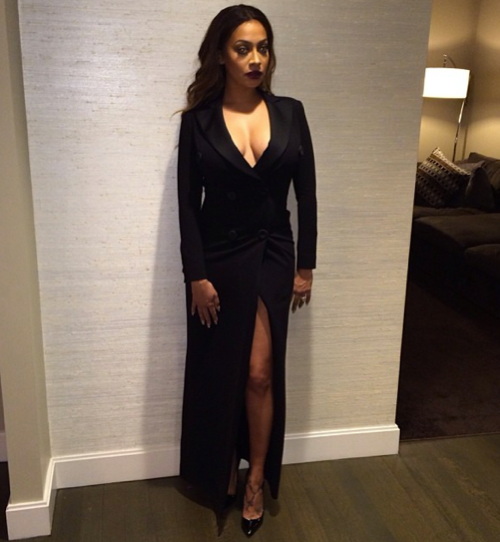 LaLa looked hot in Moschino for the occasion. LOVES this look.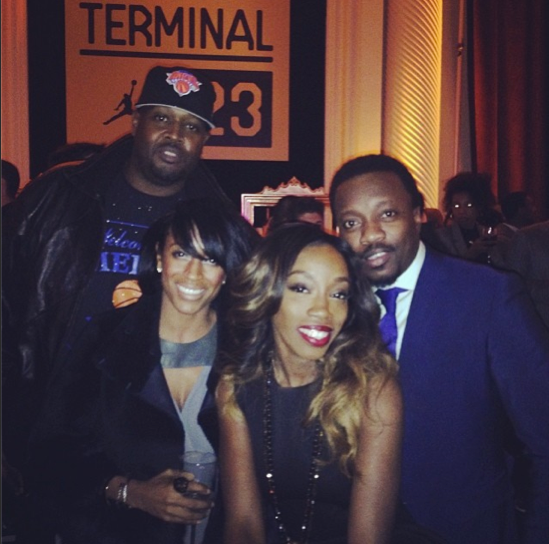 Their homies DJ Enuff and Estelle were there to party: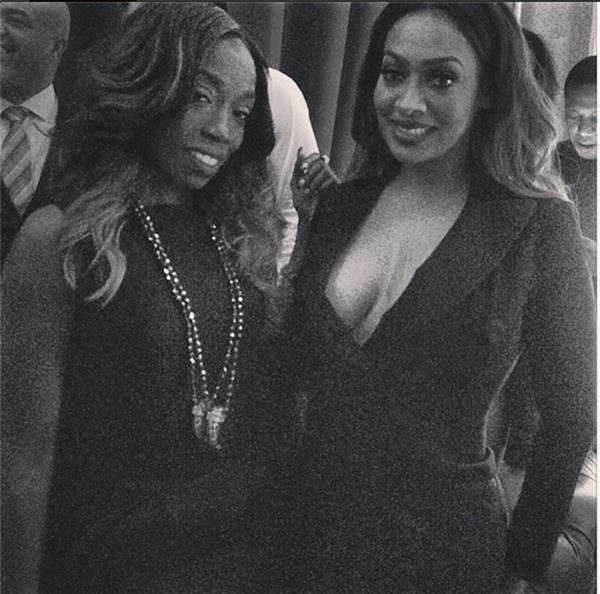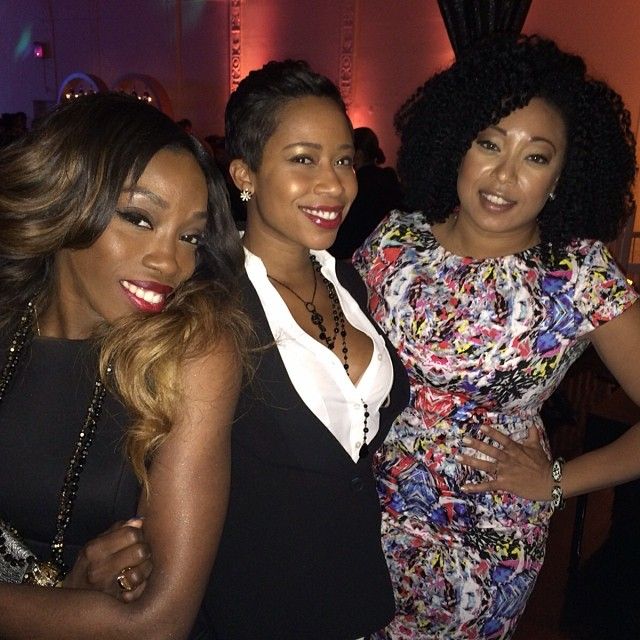 Demetria Lucas of Bravo's "Blood Sweat and Heels" was also there with Christina Rice and Estelle.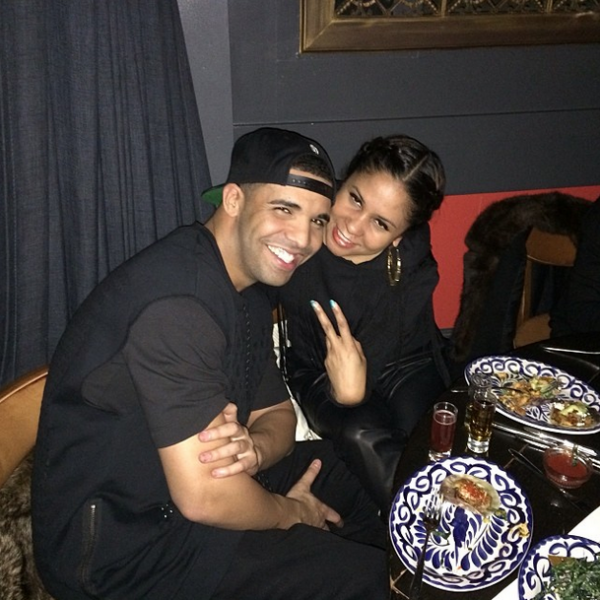 And Drake hit the party after his big night on "SNL" and was spotted chillin' in VIP with Angela Yee.
Congrats Melo!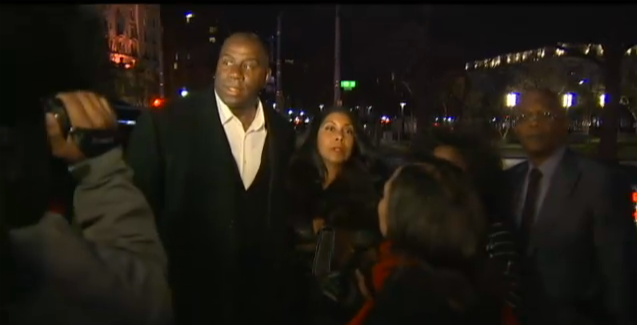 And over at the White House, celebs like Magic & Cookie Johnson, Samuel L. Jackson, Al Sharpton, Herbie Hancock, and Susan Taylor were all on hand to celebrate the big 5-0 with Mrs. O.
CNN reported, "Several people said Beyoncé brought the house down with several of her hit songs at Michelle Obama's 50th birthday party."
Both Beyonce and Jennifer Hudson performed. And Beyonce's saxophonist Adison Evans gushed on Twitter: "Had the most amazing night playing w beyonce at Michelle Obama's 50th tonight! No cameras allowed but enough mental pics to last a lifetime!"
Sasha and Malia were allowed to bring a few friends to the party as well.
And President O even gave his wife a super emotional and sweet speech during the party, according to the party goers. Check out video coverage below:
Photos: LaLa's IG/Estelle's IG/Demetria's FB
Kanye Chills In Paris With Kim After Showing His A.P.C. Collection During Fashion Week
Posted: 19 Jan 2014 07:51 AM PST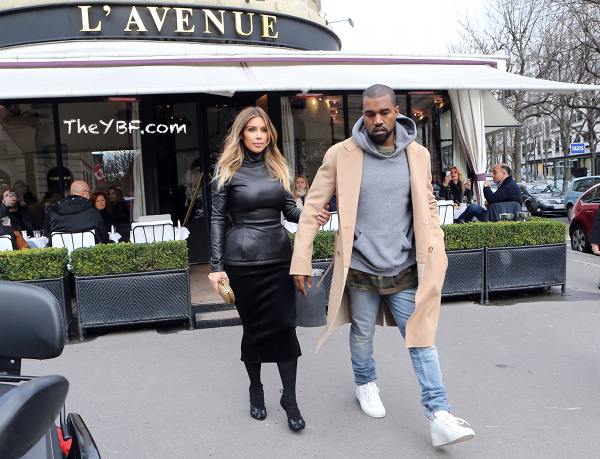 Kanye West was spotted heading out for dinner at the Ferdi Restaurant in Paris last night and lunch today with his fiancee. Check out the couple inside, plus 'Ye unveiling his second collection during men's fashion week....
While all the drama gets sorted out back in the states involving Kanye beating up that 18-year-old kid in a waiting room, Mr. West is parlaying in Paris hitting up Fashion Week shows and partying extra hard. He and his boo Kim had lunch at restaurant "l'avenue" in Paris today: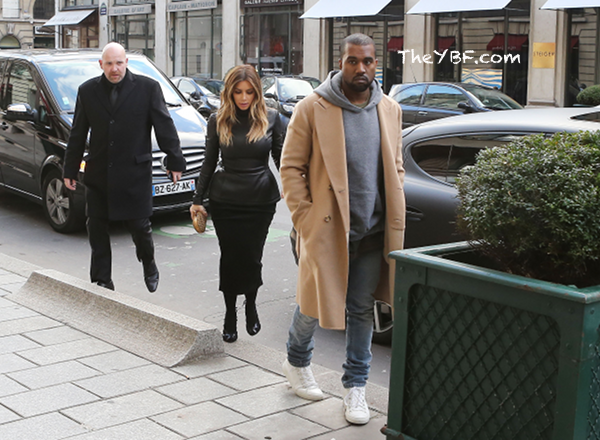 And last night, when his fiancee Kim K. showed up, they grabbed a romantic dinner in the City of Lights: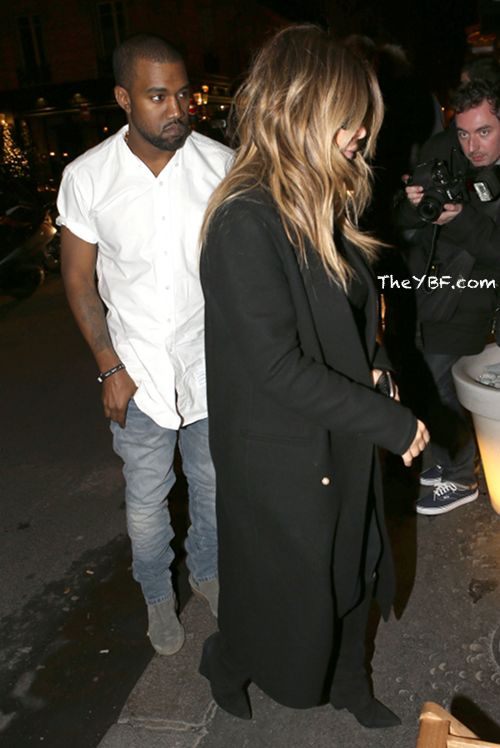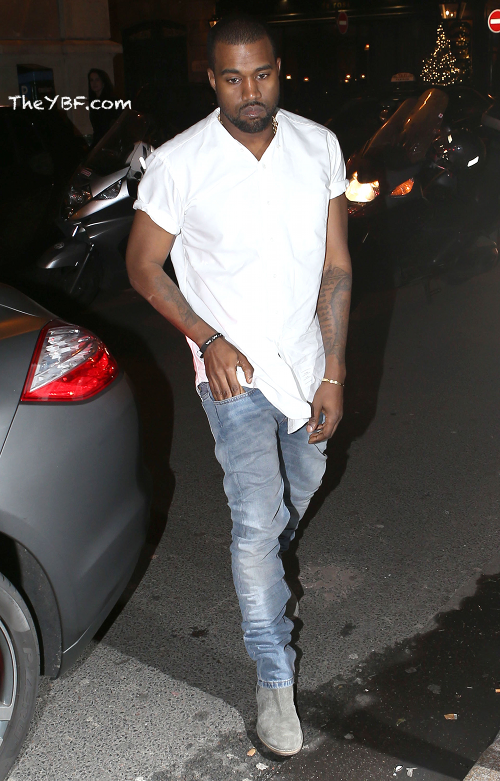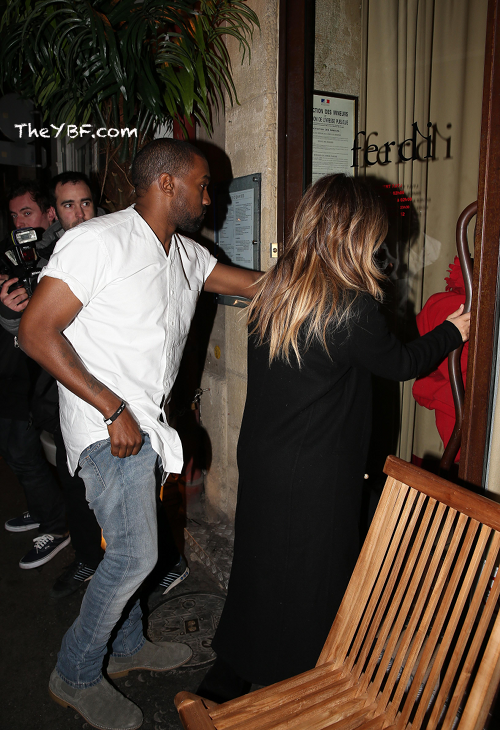 Earlier in the day, Kanye unveiled his second collabo collection with A.P.C. (Kanye x A.P.C.) at a capsule collection presentation: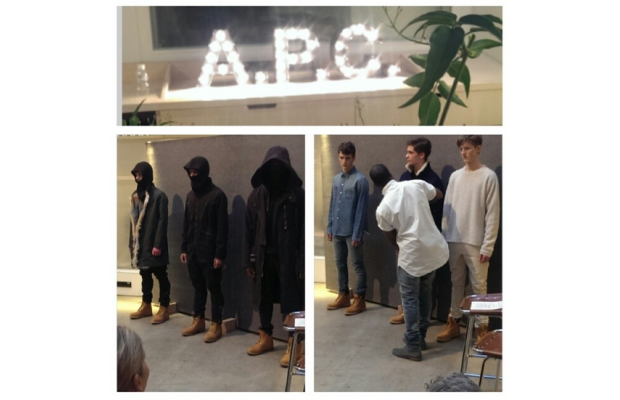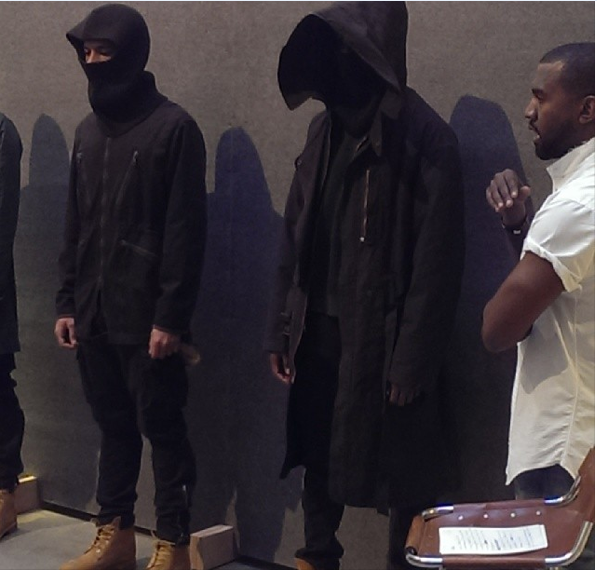 So it looks like the rapper is not totally giving up on his designer dreams.
Photos: Christopher Brev's IG/Fame/Splash
LOVE & BASKETBALL: Heisman Winner & BCS Champ Jameis Winston Spotted Supporting His Girlfriend Breion
Posted: 19 Jan 2014 07:11 AM PST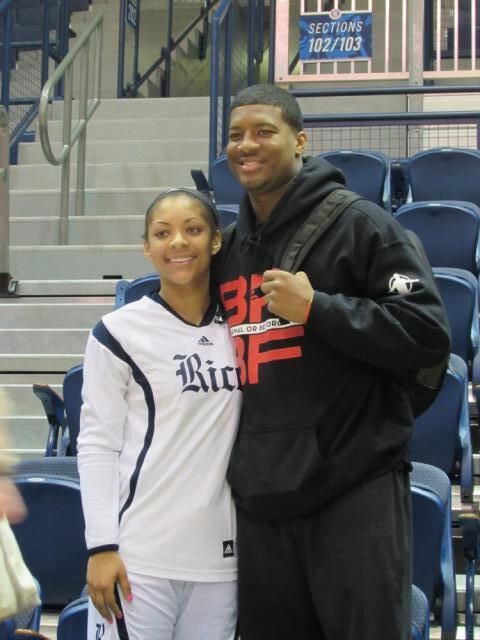 Jameis Winston has had a big year with winning the Heisman Trophy, winning the BCS championship and some type of way beating those rape accusations that came up earlier this year. But the Florida State QB made time for his girlfriend Breion Allen yesterday.
Check out the PDA-showing twosome inside...
Well aren't they cute. You may still be making fun of his public speaking abilities, but Jameis Winston is more concerned with his girlfriend who plays Guard for the Rice University Women's basketball team.
He rolled to Houston, TX on Saturday to cheer on his girl, Breion Allen. Rice won in overtime, and afterwards, Jameison was spotted offering up some hugs and kisses. He told Fox26 News at the game:
"I'm glad I got a chance to see her play....As soon as she touched she got some points so I was happy.
Breion told the Houston Chronicle:
"It was a great feeling that he actually took time out of his busy schedule to come see me play and support me," Allen said.

"I'm so proud because I know how hard he works," she said. "Everything he said last year to me about winning the Heisman, winning the national championship, he made it happen."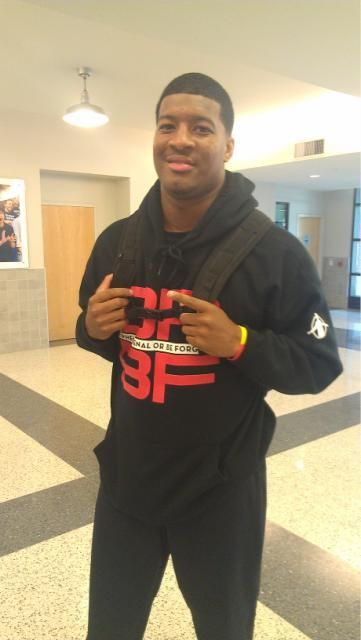 Jameis, who will be returning to FSU to play baseball this spring, said he thought it was funny that she said during a halftime video that people tell her she looks like Beyonce. And said, "She always supported me this season so I have to come support her. I'm very proud."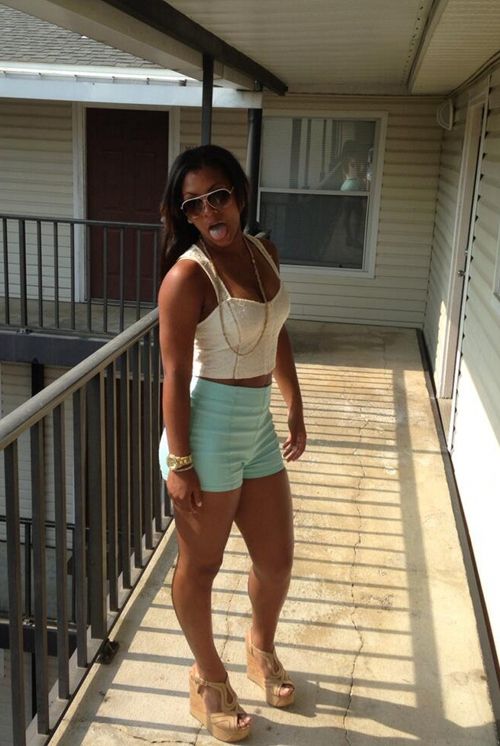 And Breion gushed abut their relationship saying:
"We make it work because we really love each other. Just a normal relationship, two teenagers who met in high school just making the long distance thing work. So far it's been successful."

"We just take time out of each other's schedule," she said. "I visit him and he visits me. We just make it work."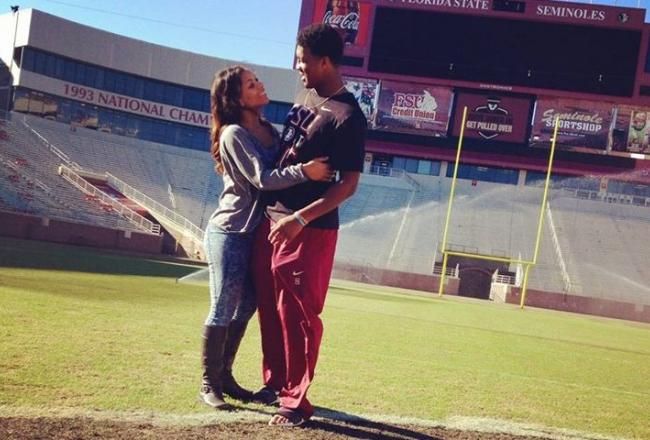 Good luck!
Photos: Mark Berman's Twitter/Joseph Duarte's Twitter/Breion's FB

#1 STUNNAS: Kevin Hart, Ice Cube & Tika Sumpter TOP The Box Office With "Ride Along"!
Posted: 19 Jan 2014 06:39 AM PST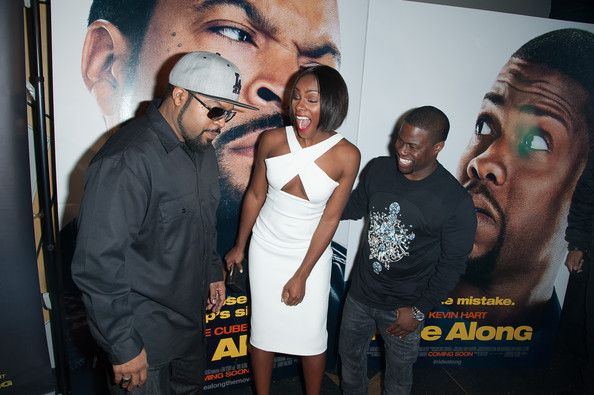 Good news for the new comedy with YBF stars Kevin Hart, Ice Cube & Tika Sumpter! The case just nabbed the #1 spot at the box office with Ride Along. Deets inside...
Opening weekend for the Tim Story-directed comedy Ride Along was a big one. The $25 million flick reportedly raked in $32 million dollars. And it easily beat out Mark Wahlberg's Lone Survivor, which is in it's second week and came in at #2.
The funny flick is set to reach $39 mill once this MLK Holiday weekend wraps up.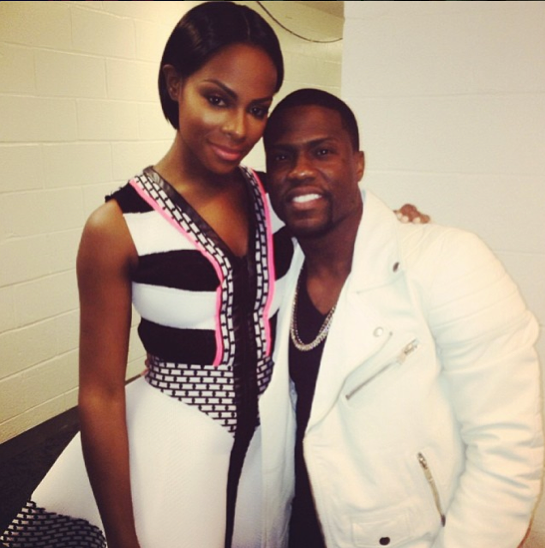 Kevin, who did a few theater pop-ups this weekend with his co-stars, saluted producer Will Packer saying:
I gotta take the time to thank my brother-friend-Partner in crime @willpowerpacker ....We started out with "Think Like A Man" & went on to do "Ride Along" "About Last Night" "Think Like A Man Too" & "Wedding Ringer" ....Thank you for believing in my talent when nobody else did man!!! We have been Riding for one another for a minute now, you deserve all of the success that is coming your way!!! You work hard pimp and you are now one of Hollywoods top producers and you did it your way!!!! Love u like a brother dude CONGRATS #WeHaveBigGoals #RideAlong #AboutLastNight #ThinkLikeAmanToo #WeddingRinger #WeAreNotGoingToStop #WorkHardPlayHarder
Next up for Kevin: The romantic comedy About Last Night with Joy Bryant, Regina Hall, Michael Ealy and more.
Tika is currently starring as the lead on OWN's "Have And Have Nots". And Cube just wrapped production on the sequel to the hilarious 21 Jump Street movie (called 22 Jump Street). He's also filming The Book of Life and a sequel for Ride Along was just announced!
LOVE when YBFers are doing big things. Congrats!
Photos: Tika's IG/Getty
IN CASE YOU MISSED IT: Drake Takes Over "SNL" + Sasheer Zamata Makes Her Debut
Posted: 19 Jan 2014 05:06 AM PST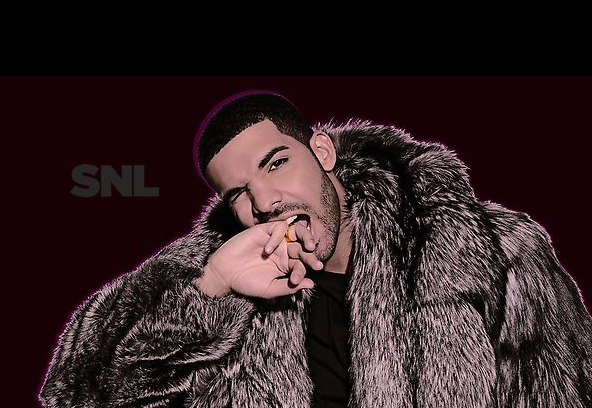 "SNL" had a big night last night. Rapper Drake pulled double duty as the musical guest and host, plus the cast's brand new addition, Sasheer Zamata, made her funny debut.
Check out the full episode and highlights inside....
Drake put his acting and rap skills on full display last night on "SNL". He killed a few hilarious skits and rocked the mic with is tracks "Started From The bottom", "Hold On, We're Going Home", "Trophies" and "From Time" with Jhene Aiko.
Here's the full episode. Highlights to look out for: Drake as Katt Williams (NAILED IT), Sasheer playing the black "Blossom", Keenan Thompson as Sway, Drake impersonating Lil Wayne and Jay-Z, and more.
And if you're just here for the performances:
More promo pics with Drake: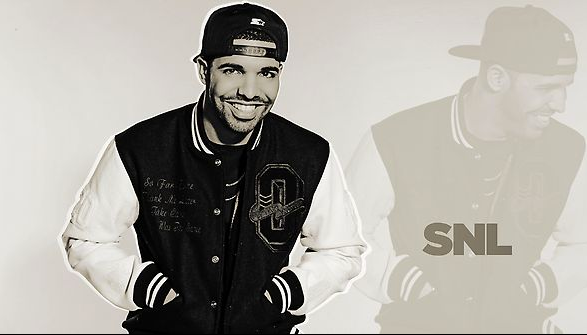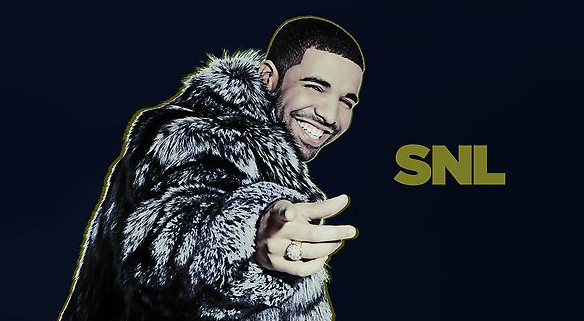 Nice.
The Randomness:
1. Rapper Deongelo Holmes of the Ying Yang Twins has been arrested and charged for beating his wife. STORY
Photos: Mary Ellen Matthews
Vanessa Simmons Celebrates Her Baby Shower With Mike Wayans, Angela, Marlon Wayans, & More
Posted: 18 Jan 2014 08:06 PM PST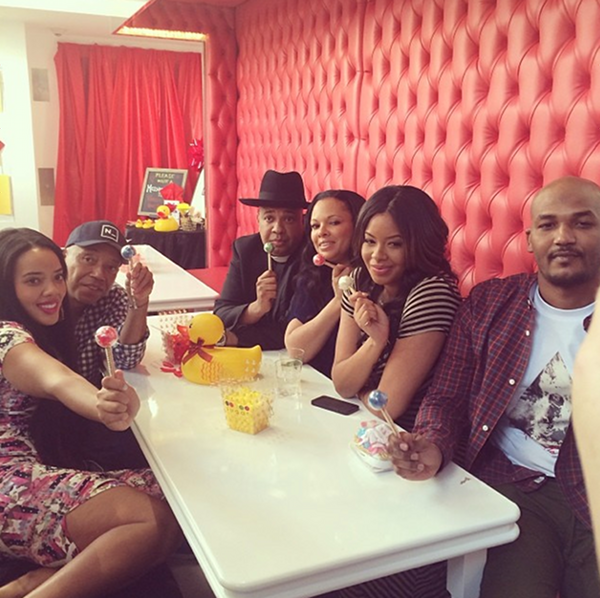 It was baby shower day for Vanessa Simmons, Mike Wayans and their little princess on the way! Check out pics of the sugar coated family fun inside...
Now that Vanessa is just weeks away from popping out her (and Mike Wayans') baby girl (she's due in February!), she had her candy-filled baby shower Sunday afternoon with plenty of friends and fam. And it all went down at the Sugar Factory in West Hollywood.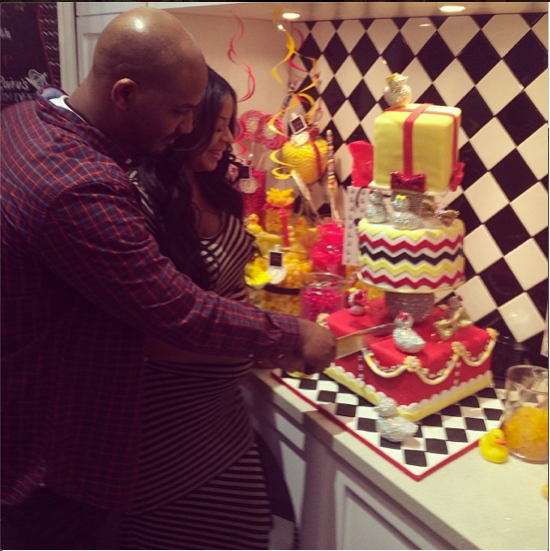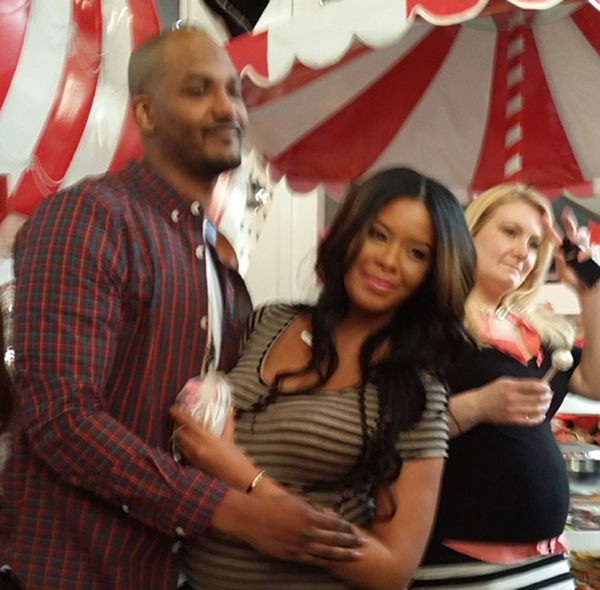 Awww well aren't they cute.
Vanessa's little sis and Pastry co-owner Angela showed off mama's belly, and it looks like the place was filled with bright colors, candy from the Sugar Factory, and this super elaborate cake.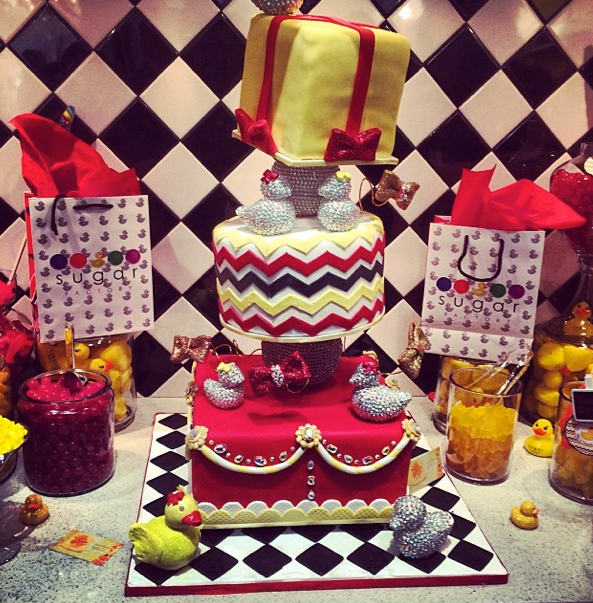 Whoa.
Russell Simmons, Rev Run, Marlon Wayans and Justine Simmons all snapped pics with the cute couple.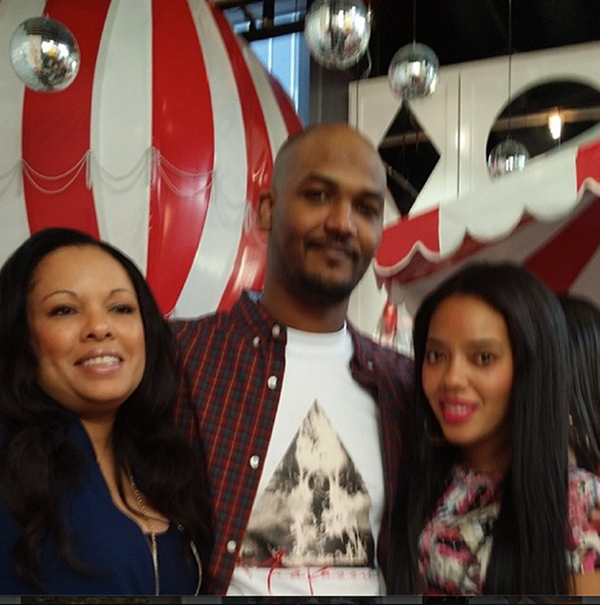 And Marlon and Damon, Jr. snapped a few pics with Angela. Don't get too close Ange. Jr. seems to impregnate women easily....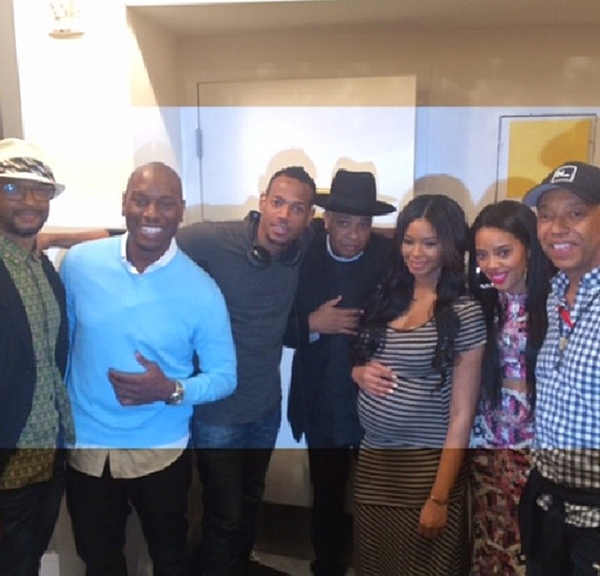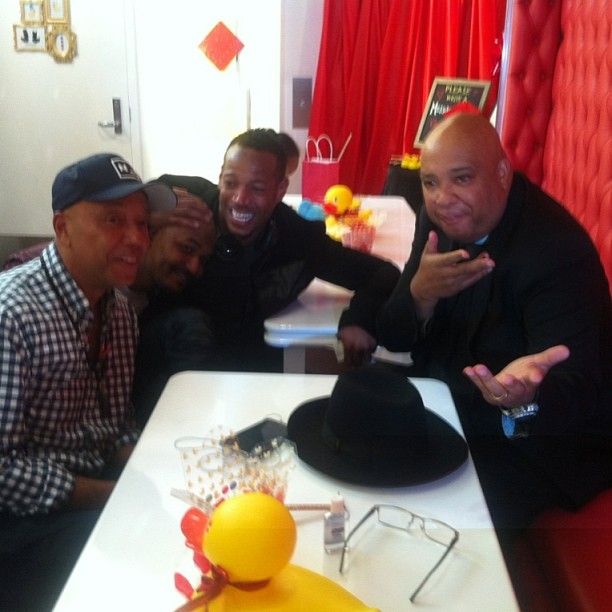 Even Tyrese was there to join in on the fun. Cute!
The Randomness:
1. Dennis Rodman has entered rehab for alcohol abuse. Finally. STORY
Photos: Angela's IG/Vanessa's IG/Marlon's IG/Rev Run's IG

YBF Celebs Hit The 2014 SAG Awards Red Carpet! (+ Lupita WINS AGAIN!)
Posted: 18 Jan 2014 05:45 PM PST
The YBF celebs took over the 2014 Screen Actors Guild (SAG) Awards tonight at the Shrine Auditorium in Los Angeles. And we've got the folks who lit up the carpet inside...
Nominee Kerry Washington posed it up with fellow nominee, The Butler star Oprah, on the carpet of the 20th Annual SAG-AFTRA Awards. And everyone was on hand to see who would receive The Actor award, given by fellow actors and SAG members.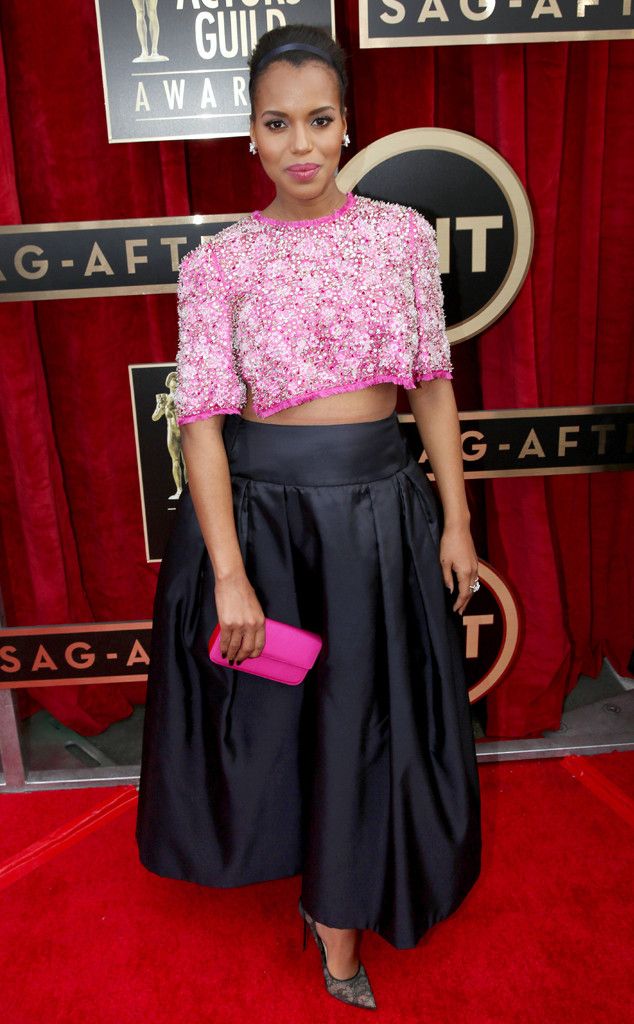 Kerry wasn't afraid to put that baby belly on full display. She rocked a custom Prada look composed of a hot pink embroidered and sparkling crop top and a full black high waisted skirt.
The "Scandal" star said about her look at the E! Red Carpet booth, "I don't really have anything to hide anymore so I'm having a little fun tonight." So cute!
Lupita Nyong'o won again! On both the carpet AND for Best Supporting Actress. Lupita donned this striking aqua blue Gucci dress, complete with straps and the top made of flowers.
She said about her look at the E! booth, "I just loves the flowers and nature moment of it."
We do too Lupita! She topped off her look with a low top fade, custom dyed Louboutins, perfect makeup and Fred Leighton jewels.
Fellow Best Supporting Actress nominee, Oprah, rocked an eggplant Badgley Mischka gown that did her curves all kinds of right.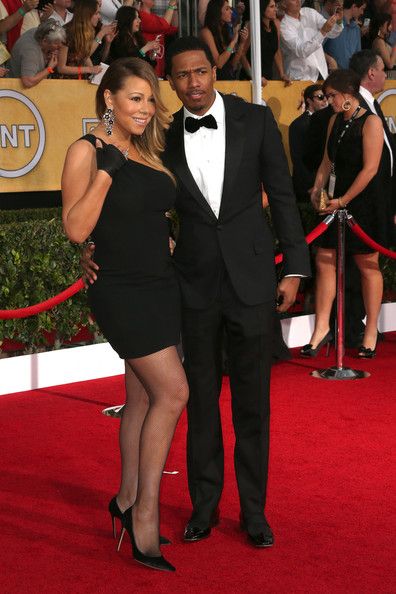 Mariah Carey brought her husband Nick Cannon along to join her The Butler co-stars.
12 Years co-star Adepero Oduye looked stunning in this bright yellow number. Loving the pockets!
The Butler co-star Terrence Howard brought his new wife along.
And Terrence's co-star Cuba Gooding, Jr. was acting the fool on the carpet: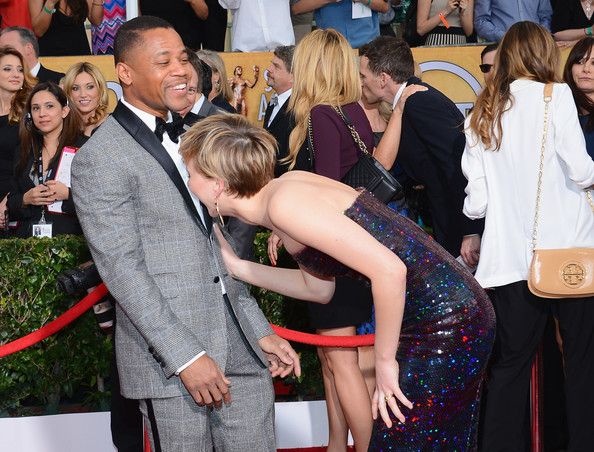 Not sure what he and Jennifer Lawrence had going on...but...yeah.
Forest Whitaker and his wife hit the carpet with The Butler director Lee Daniels and his daughter Clara.
Forest kept it dapper in Calvin Klein Collection, while Keisha rocked a gown by Georges Chakra with John Hardy jewels.
"Access Hollywood" and "Entertainment Tonight" correspondents Shaun Robinson and Rocsi Diaz looked hot on the carpet. Loving this simple black dress for Rocsi.
And Morgan Freeman hit the carpet with his former "The Electric Company" co-star Rita Moreno, who was being honored with a lifetime achievement award.
Photos: Getty/AP
Jennifer Hudson Makes Her Arrival -- I'm Performing For First Lady O Tonight!
Posted: 18 Jan 2014 04:39 PM PST
Jennifer Hudson was spotted making her D.C. arrival this afternoon, just hours before she's set to rock the White House. Check the pics inside...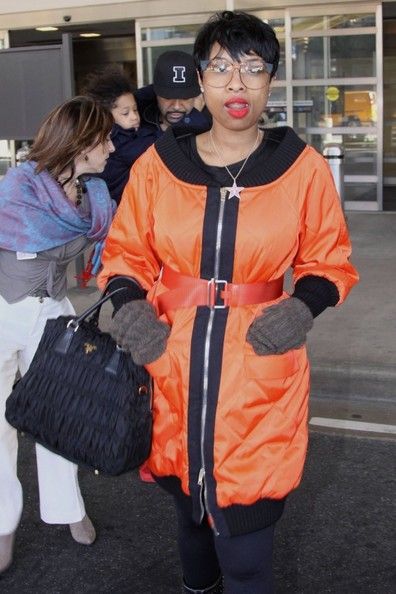 J-Hud and her entourage, including her family & her very lucky assistant Walter, landed at Reagan National Airport in Washington, D.C. And she's just in time to jet to the White House to perform for First Lady Michelle Obama's big 50th birthday celebration.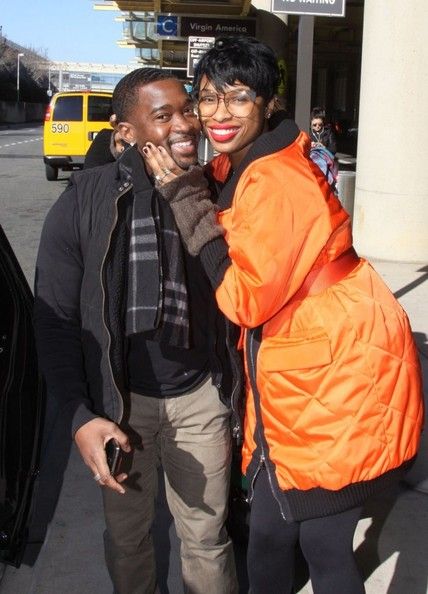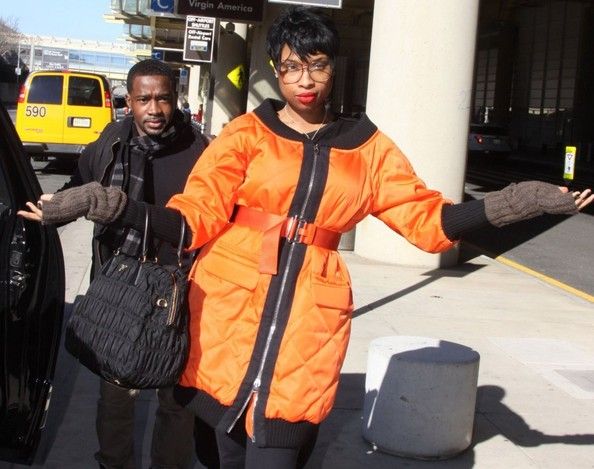 Cute.
The "Spotlight" singer signed autographs as her baby boy David, Jr. and her fiancee David were right behind her. And we hear J-Hud won't be the only performer for tonight's big bash. Beyonce and others are also rumored to pop up. And word has it, the invitations say to bring comfortable shoes.
As long as no twerk videos surface. Closed-door D.C. parties can get cray...
Photos: FAME
SPEAKING OUT: Madonna "Apologizes" For Calling Her Son The N-Word + Arian Foster's Brother Says He Has PROOF Pregnant Mistress Is LYING
Posted: 18 Jan 2014 12:52 PM PST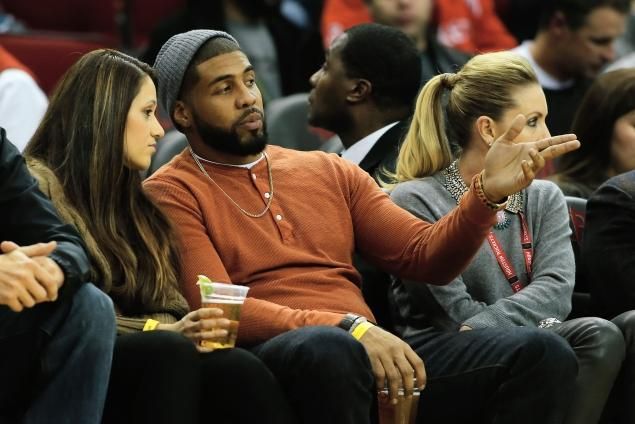 The drama with Houston Texans RB Arian Foster (pictured above with is wife) and his pregnant mistress has gotten a little crazier. Plus, Madonna is now caught up in a sh*tstorm of mess after dropping the N-Word on Instagram. And now, she's "apologizing".
Deets inside....
Last week, the story broke about Arian Foster getting sued by his pregnant mistress Brittany Norwood....over her claims of getting harassed to get an abortion.
But now, Arian's brother Abdul (who is also being sued by her) is saying Brittany is nothing but a liar (shocker). And he's got proof: Text messages where she's actually offering up compliments to Abdul about how he's handling her pregnancy news.
TMZ reports:
Now, Abdul is breaking his silence ... telling us, "At no time did I ever try to threaten, harass or pressure Ms. Norwood. The only contacts I had with her were on November 12, 2013 when we exchanged text messages and met for dinner."

TMZ Sports has seen the text message exchange, in which Abdul apologized for the "passionate" dinner conversation ... but said he understands her decision to keep the baby and added, "I hope things continue to work out."

Brittany responded to the text with a series of compliments ... saying, "Abdul, honestly I respect your opinion and I know how good of a person you are and all the people you're trying to protect and that's so genuine and admirable."

She continued, "I'm really trying to think about everything, it's just a horrible situation and it's very hard. But I do love your brother so much I can't express to anyone how I feel about him and how happy he makes me."
Sigh.
Meanwhile, over on Madonna's IG page, she's apologizing for calling her 13-year-old son, Rocco, the N-word. Here's her original post that shook up some ish last night: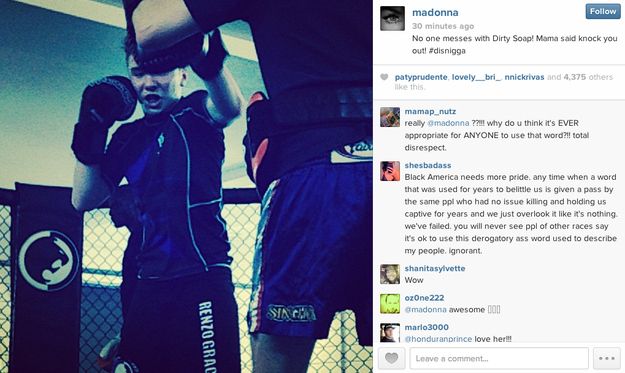 She deleted the post a little while later after some commenters DRAGGED her for it. And she put this up instead: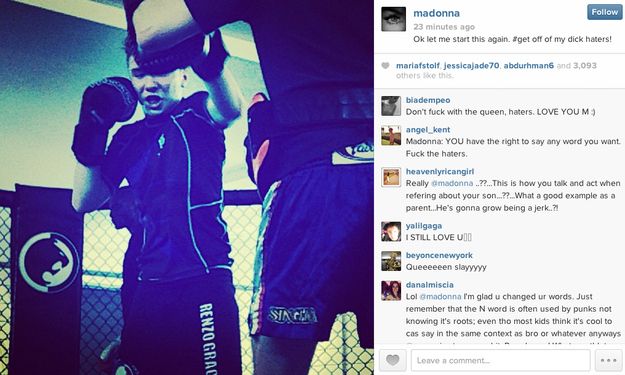 And after telling people to "Get off her d*ck"...because people getting upset that Madonna is calling her son a "N*gga" is just all too shocking for her....she issued an apology today:
"I am sorry if I offended anyone with my use of the N word on Instagram. It was not meant as a racial slur. I am not a racist. There's no way to defend the use of the word. It was all about intention. It was used as a term of endearment toward my son who is white. I appreciate that it's a provocative word and I apologize if it gave people the wrong impression."
We're going to keep our comments to ourselves about this one...
Thoughts?
Photos: Getty/Madonna's IG
CANDID CHICKS: Christina Milian & Karrueche, Mariah, Alicia Keys & Kelly Rowland
Posted: 18 Jan 2014 09:54 AM PST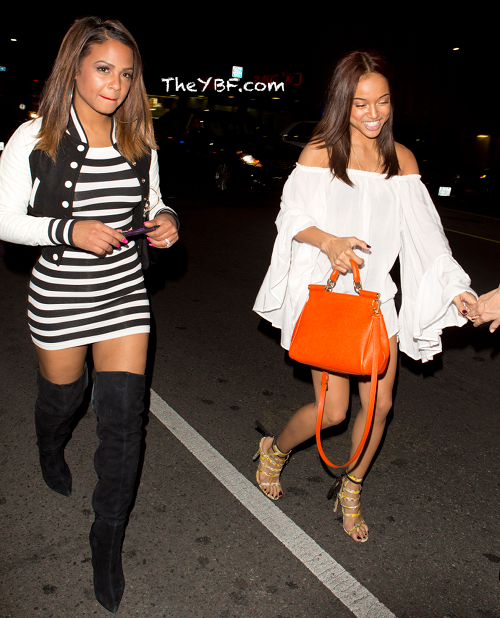 A few of your fave chicks kicked off the weekend traveling and partying. Check out besties Christina Milian & Karrueche, Alicia Keys, Mariah and more inside....
While Chris Brown is in rehab, his girlfriend Karrueche Tran has been living it up and embarking on a new modeling (and partying) career. She hit the streets last night with her new bestie, singer Christina Milian, and they hit up Warwick Night Club in Hollywood: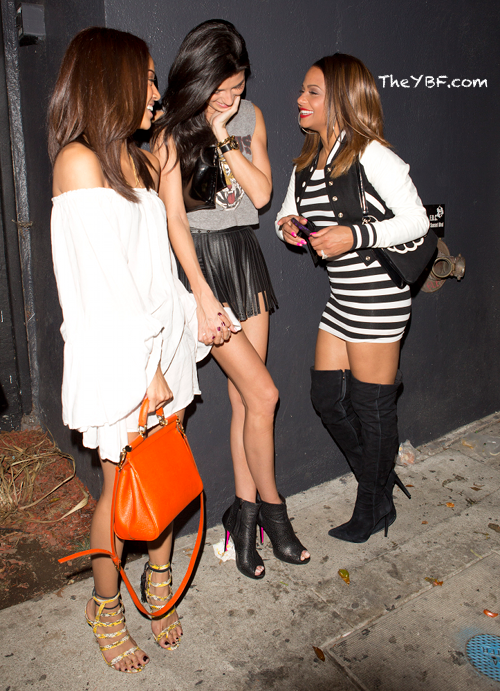 Looks like they had a fun night out with other hot friends.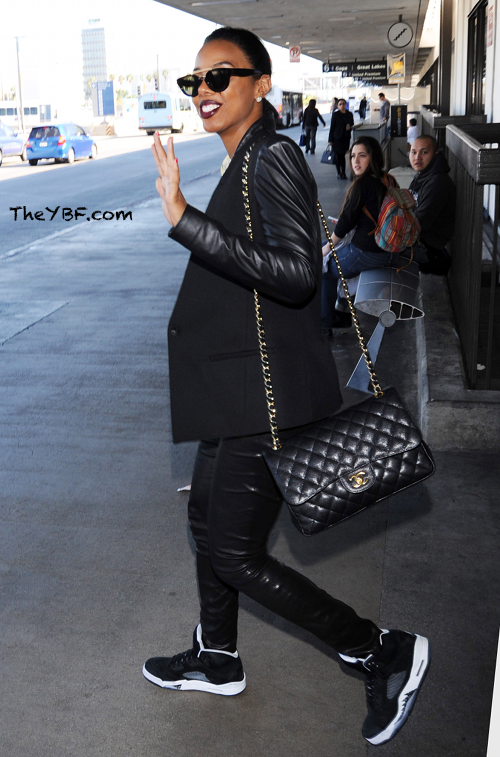 Also in L.A., Kelly Rowland was all smiles and dressed in all black as she arrived at LAX. Cute look for Kel!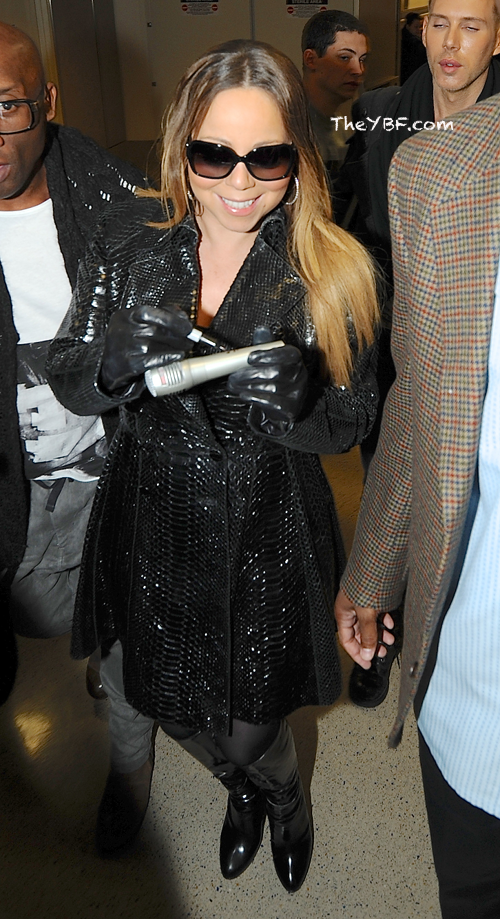 Also arriving into LAX was Mariah Carey. And she got hounded by fans for autographs and pics. Wonder if she'll be making a special appearance at the GRAMMYS....
Back in NYC: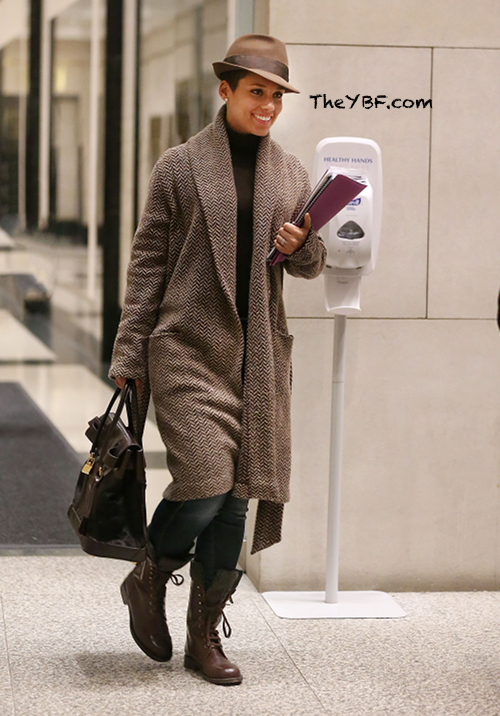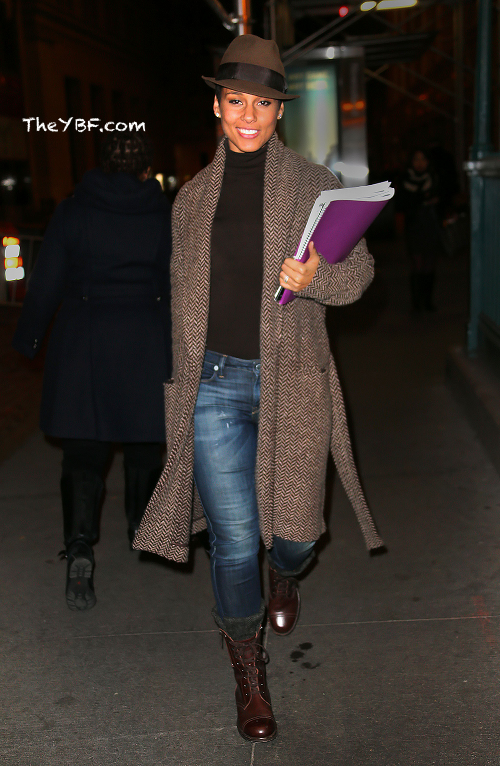 Alicia Keys was spotted going to her office carrying a stack of papers. New script? New music? Either way, she's looking super cute in this outfit.
Photos: Splash