---
"R&B DIVAS" GOVE BACK: Meelah & Musiq Soulchild HOST A Benefit Concert For Autism With KeKe Wyatt, LaTavia Robinson & More
Posted: 11 Jan 2014 09:36 AM PST
"R&B Divas Atlanta" star Meelah & Musiq Soulchild hosted a star-studded benefit concert for Austim this week. See Angie Stone, KeKe Wyatt, LaTavia Roberson and other celebs who supported the fundraiser inside....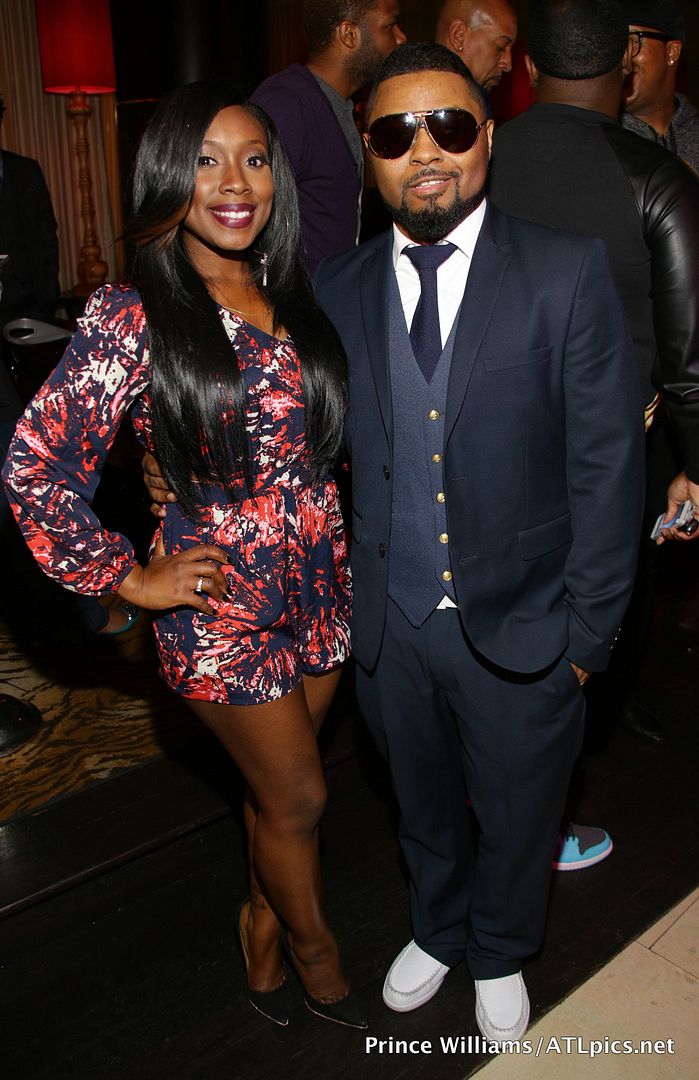 Thursday night, Meelah & her son's father Musiq Soulchild hosted a benefit concert for Autism at Vanquish Lounge in Atlanta. The couple teamed up with P.R.O.U.D Inc. (Parents Reaching Out to Understand Developmental Delays) to pull off the event which featured performances from Next's RL, Q Parker of 112, the Divas themselves and more.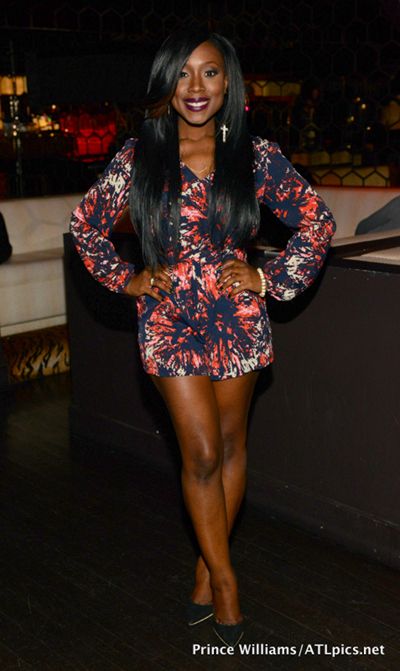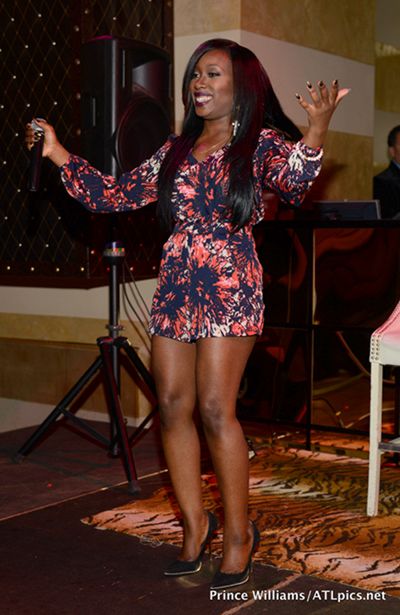 Meelah, who looks gorge in this romper, said that all proceeds from the evening would go to raising awareness for Autism Spectrum Disorder!
During our exclusive interview last month (in case you missed it), Meelah talked to TheYBF.com about the challenges she and Musiq face while raising a child with Autism.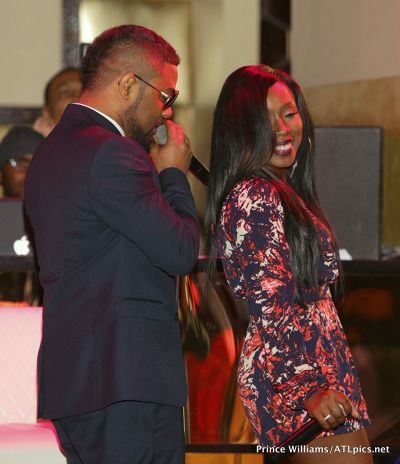 Naturally, M&M hit the stage for a duet.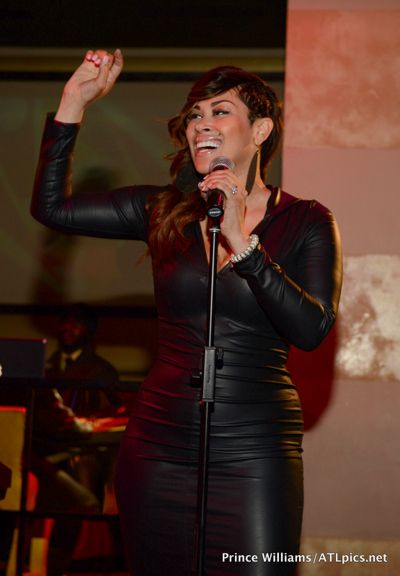 Meelah's co-star KeKe Wyatt also blessed the audience with a song. She's looking great these days by the way.
RL posed withhis fiance Lena.
Syleena Johnson and her cute auburn hair smiled for the cameras.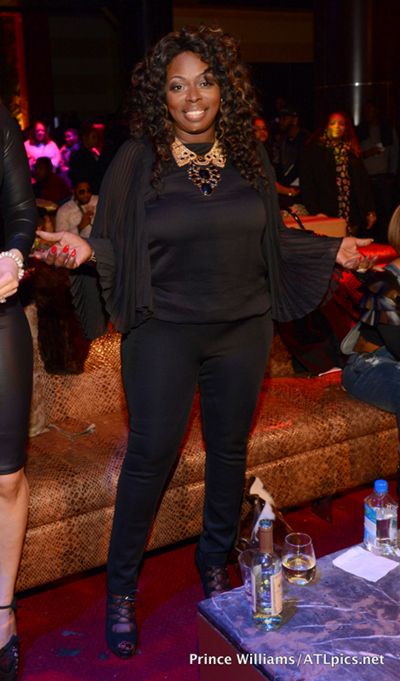 "First Class Diva" Angie Stone supported the concert.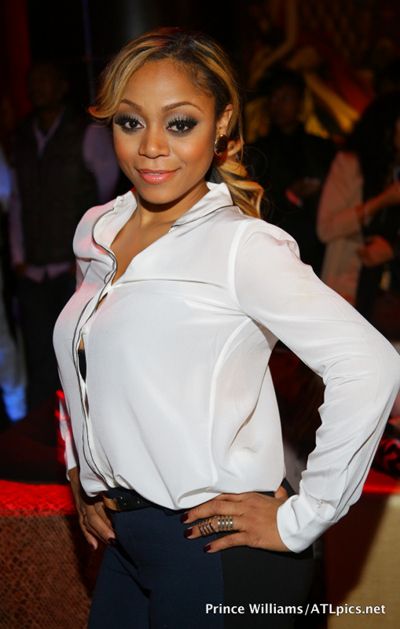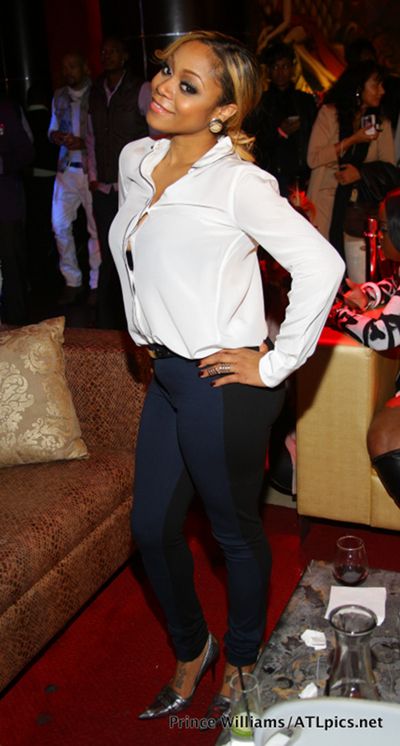 LaTavia Roberson struck a pose. It's hard to beleive chick just gave birth in August. That post-pregancy bod is fabulous.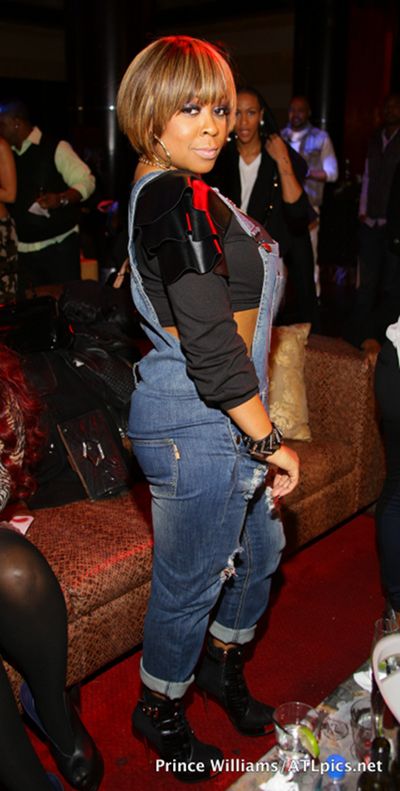 Monifah rocked a pair of overalls and combat boots.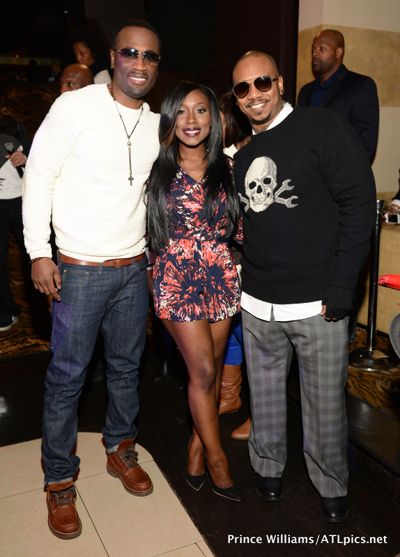 Meelah posed with 112's Q. Parker and Daron Jones. Feels like an early 2000's reunion doesn't it?
New Edition's Ronnie Devoe posed with singer wife Shamari.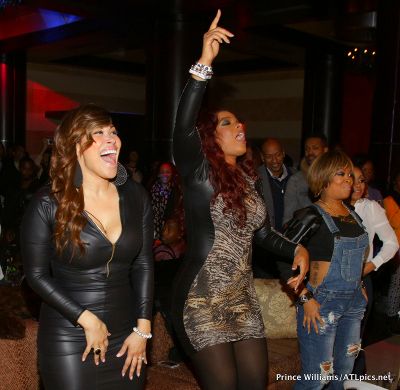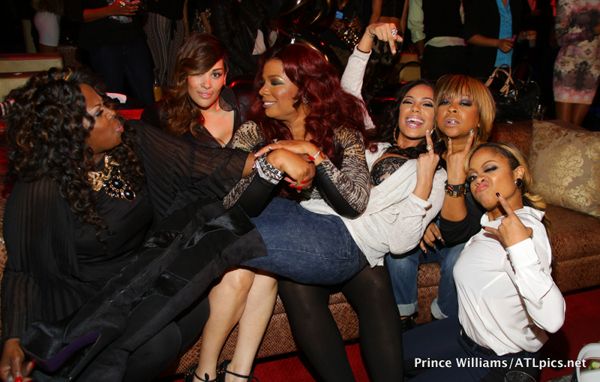 The ladies of R&B Divas Atlanta and "LAHH" star Erica Mena all showed up to lend support to Meelah's cause.
Congratulations Meelah and Musiq on a successful benefit concert!
Photos via Prince Williams/ATLPics.net
Ciara SHARES "BTS" Video From Her GRAMMY Party Rehearsal + Fan Gets A Tattoo Of Lebron James' Face On His Leg
Posted: 11 Jan 2014 09:13 AM PST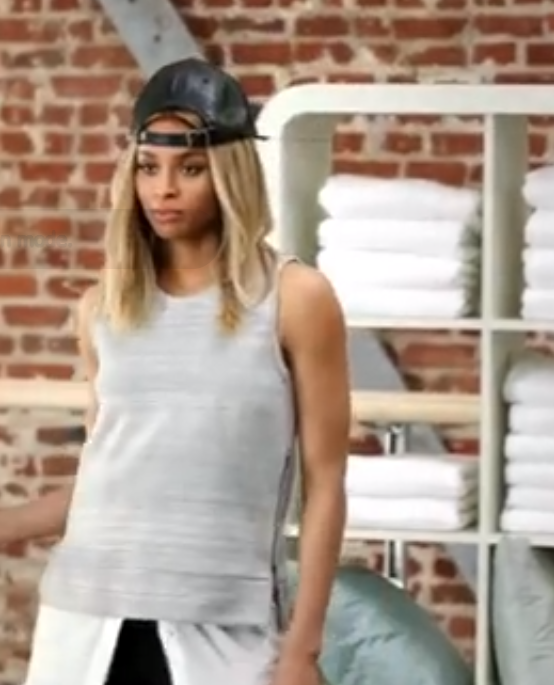 Ciara posted footage from her Grammy rehearsals. Watch the tape inside and see one SUPER FAN's tattoo of Lebron James' face!
Ciara teamed with DEGREE and their "Do More" campaign for a newly released video of her Grammy rehearsals. In the video, we watch Cici prepare for her upcoming Grammy After party performance and hear her drop gems of wisdom about hardwork and determination.
SIDEBAR: We noticed that the camera rarely showed Ciara's mid-section. And we've been saying we already have the newly-engaged "Body Party" singer on preggers watch.
Ciara's Grammy Celebration After party performance will take place on Sunday, January 26.
In sports....
LeBron James posted a picture of a SUPER FAN who tattooed the Heat champ's entire FACE on his leg. LeBron said he didn't know if he should feel flattered.....or frightened.
"My guy Shane Battier said he was out somewhere and a guy ran up to him to show him this tatted on his leg. I really don't know how I'm suppose to feel about it. Lol. Ummm I guess that's pretty cool/creepy/awesome all the same time!"
Scary ish.
In other LeBron news, the Miami Heat have been struggling on the court lately. This past week, they were beaten by both NY teams. They lost to the Brooklyn Nets (95 - 104) and the NY Kicks (92 - 102). Womps.
Photo via LeBron's Instagram
BEAUTY ALERT: Lupita Nyong'o Gets FLAWLESS At AFI Awards Luncheon + Elle UK February 2014 Issue
Posted: 11 Jan 2014 09:02 AM PST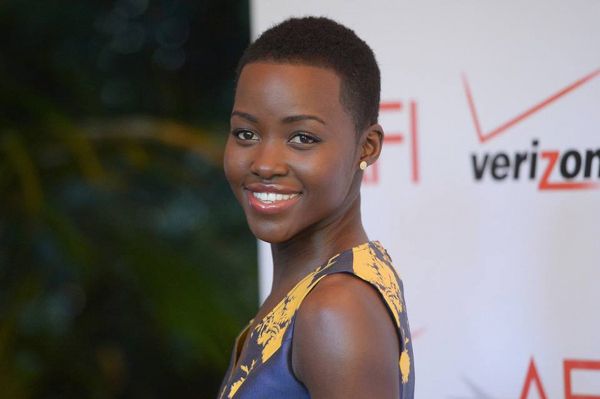 Our fave gorgeous It-Girl Lupita Nyong'o popped up at the AFI Awards Luncheon in Beverly Hills last night. Check out who she met, what she rocked, and a look into her ELLE UK February 2104 spread inside...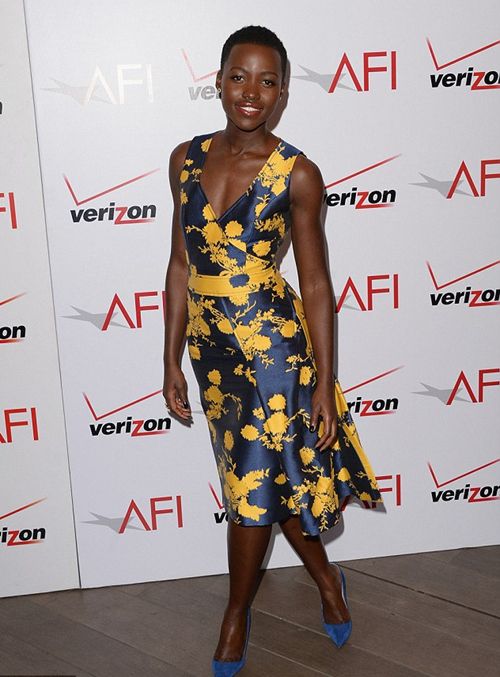 In a gorgeous Carolina Herrera blue & marigold frock with blue suede Manolo Blahnik pumps, Lupita Nyong'orolled into the Four Seasons Beverly Hills yesterday to accept an award for her work in 12 Years.
But before she walked in, the "Scandal" fan snapped a pic with President Fitz himself, Tony Goldwyn.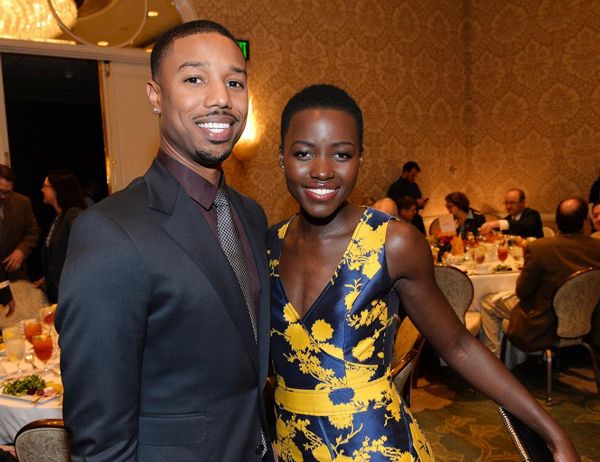 And she snapped pics with Sandra Bullock and Michael B. Jourdan. About her breakout role in the film, she said she was a nervous wreck to even audition. She said in DuJour magazine:
'When I learned Steve McQueen was directing and Brad Pitt was producing, I thought, Well, this is huge.

'I had no expectation of getting the role at all; it was just too out there for me to think I had a chance.

'So I approached the audition like a rehearsal. It was my chance to have that role for 10 minutes, and I owned it. Then I got the part and the panic began.'
And in the February 2014 issue of ELLE UK, she's sitting pretty for her feature: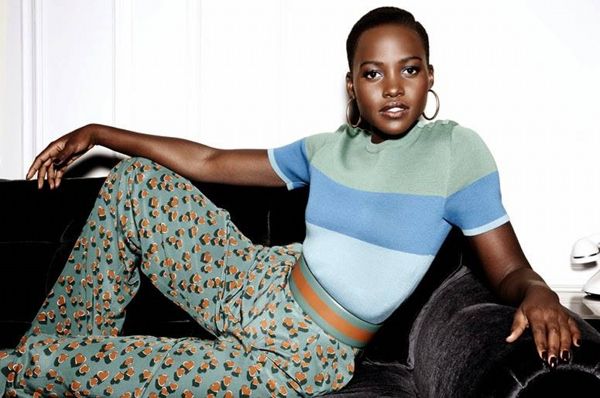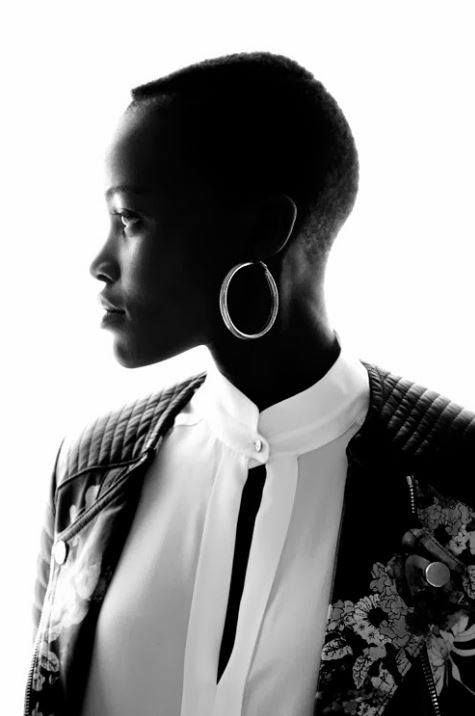 Nice. And if you've ever wondered who her cinematic crush would be....she revealed in W magazine that it's Charlize Theron. Check out her dish about the fab South African actress below:
The Randomness:
1. Lee Daniels is in talks to direct a Richard Pryor biopic, with Michael B. Jordan as the star. STORY
Photos: Getty/ELLE UK

NEWLYWEDS: Bobbi Christina & Nick Gordon REVEAL Honeymoon Plans...And Say Cissy Houston Gave Her Blessing
Posted: 11 Jan 2014 06:41 AM PST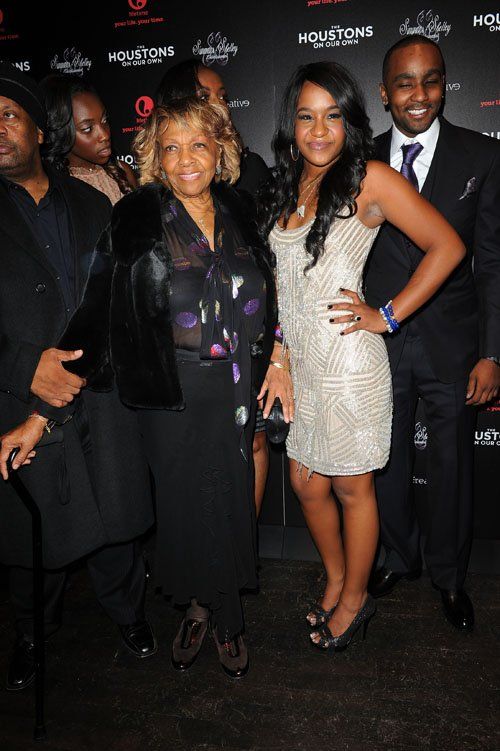 Newlyweds Bobbi Christina Brown and Nick Gordon dished on honeymoon plans and their strained relationship with Cissy Houston in a new interview. Watch the clip inside...
During a candid street interview with TMZ, Bobbi Christina and Nick Gordon confirmed their recent nuptials and revealed that they've repaired their relationship with Cissy Houston.
Although Cissy's controversial open letter slammed Bobbi and Nick's relationship a few months ago, the couple said that Cissy has given them her "blessing." Oh?
Bobbi also said her mom, Whitney Houston, would have been thrilled that she and Nick married. "This is exactly what she wanted." Oh?

Oddly, in both the interview and on Twitter, Bobbi Kris alludes to them having an "official" ceremony before God soon. She doesn't say if they've already gone to the Justice of the Peace or not. But...it seems they would have had to in order to be "married" currently.
The couple will head to Fiji for their honeymoon, according to them.
Congrats. Watch the interview here.
The Randomness:
1. A "pimp" in Oregon is SUING Nike. His says Nike should have included warning labels on Air Jordans....because they are dangerous weapons! Story.
Photo via Splash
GRAB YOUR MASKS! Beyonce & Solange Gear Up For Mama Tina's 60th Birthday Masquerade Party In New Orleans
Posted: 10 Jan 2014 02:24 PM PST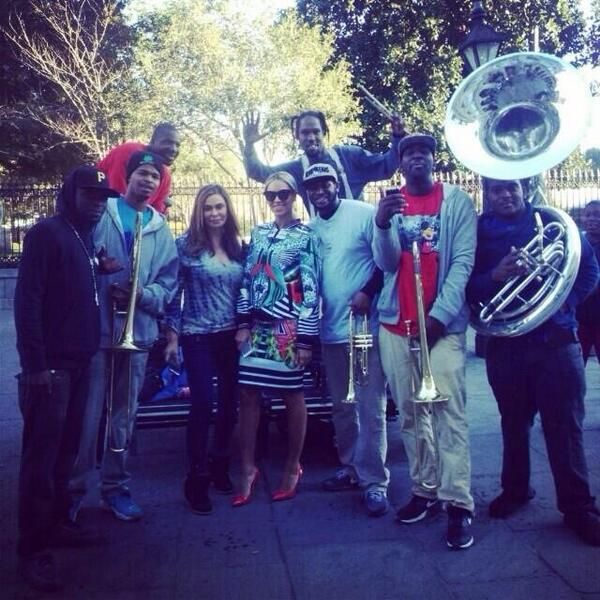 Wondering why Beyonce and her mom popped up in New Orleans yesterday? We've learned it's all because a huge 60th birthday party for Mama Tina is about to go down at one of the French Quarter's ritzy restaurants.
Deets and pics inside...
When pics of Beyonce, her mom and cousin Angie chillin' around New Orleans yesterday surfaced on Twitter, folks were wondering what the fam had up their sleeves. Now we know:
Miss Tina is turning 60! And she's celebrating with an epic masquerade party tomorrow night thrown by her daughters--Solange Knowles and Beyonce Carter--in the place where Tina's family is from.
Word has it, the super swanky formal bash ay Muriel's restaurant (creole cuisine) is costing upwards of $100,000.
The Knowles ladies were spotted yesterday in the French Quarter posing with a second line band and hitting up Fleurty Girl shop for some New Orleans trinkets yesterday:
Cute. Beyonce's been a party planning busy Bee lately as she and Jay just rented out the entire Jungle Island in Miami for Blue Ivy's 2nd birthday this week.
Happy birthday Mama Tina!
Photos: Beyonce_Lite's Twitter/TMZ
READY TO MINGLE: Taye Diggs WINES & DINES With Mystery Woman
Posted: 10 Jan 2014 01:45 PM PST
Taye Diggs dined out with a new young(er) thang last night. See pics from their post-dinner stroll inside....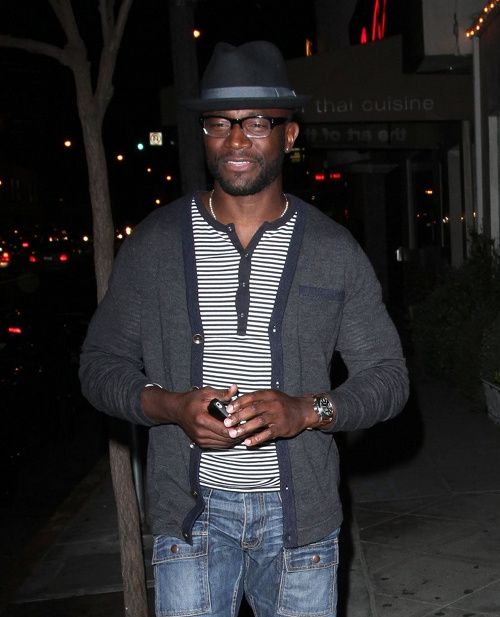 Since his separation from wife Idina Menzel, Best Man Holiday star Taye Diggs hasn't allowed any grass to grow under his feet.
Flashing a wide smile, the Fedora-clad star was seen leaving 1 OAK nightclub for some food, drink and partying in West Hollywood with a younger mystery woman. And even though they tried to act like they WERE NOT walking together when cameras spotted them, we all know the deal.

Taye will make a splashy return to the small screen this summer as the star of TNT's "Murder in the First."
Photos via FAME
Singer Speaks On Jennifer Hudson Getting Him KICKED OUT The People's Choice Awards!
Posted: 10 Jan 2014 11:40 AM PST
Jennifer Hudson may have copped the Favorite Humanitarian Award at Wednesday night's People's Choice Awards, but singer Tionne, also known as Lord Kraven, says she was FAR from acting the part that night. Check out the drama that went down off camera when she had the singer KICKED OUT of the Awards show!
Drama! Reports hit the net yesterday that superstar Jennifer Hudson had an ex-friend kicked out of the People's Choice Awards this week. A singer, who was also close friends with Jenny until recently, Lord Kraven was sitting front row when Jennifer walked into the Nokia Theater Wednesday night. But when she spotted him, she reportedly threatened producers saying either HE needs to leave...or SHE'S leaving.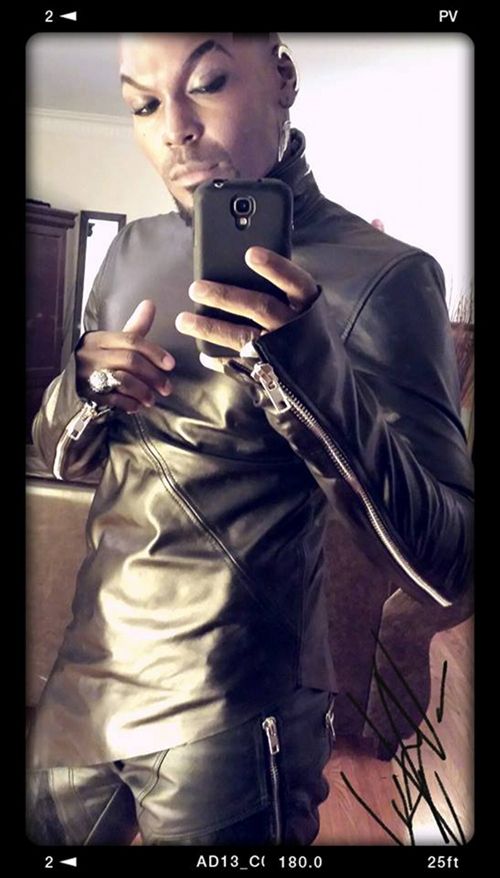 Needless to say, Kraven (pictured above) was promptly escorted OUT. Security and LAPD had to get involved and it caused lots of ruckus outside the arena. And Jennifer, her fiance David, and her sister Julia took their own seats on the front row: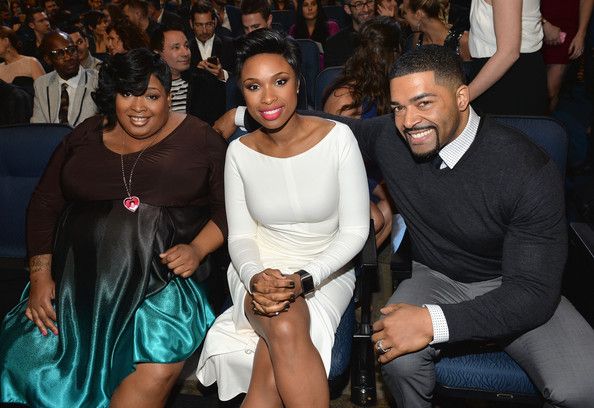 What caused all this drama? Kraven tells TheYBF.com today that the story is indeed 100% true, and he wants to know why Jennifer is suddenly being such a diva as well.
He also took to his social media once the story went public saying: "OMG! I can't believe THIS! JENNIFER HUDSON, look what YOU HAVE CREATED! This is absolutely ridiculous! I am..."
And then after digging into the possible things that could have set Jennifer off...he posted this interview with HLN asking if THIS is what she was all up in arms about:
Jennifer keeps a very close circle of friends. So when her then-friend Lord Kraven went on HLN during the trial of William Balfur (the man convicted of murdering her mother, brother and nephew) to talk about how Jennifer would be strong enough to make it through it all, it's possible she wasn't feeling him talking about her personal issues on national television.
No word on if this is the exact cause, but it looks very possible.
Who knew Jenny was having folks kicked out of Award shows....
Photos: Getty/Lord Kraven's FB page
LOVE STORY: Steve & Marjorie Harvey Cover ESSENCE Mag's February 2014 Issue, Dishes "Long Lasting Love" Advice (Of Course)
Posted: 10 Jan 2014 10:24 AM PST
Just in time for Valentine's Day, Steve and Marjorie Harvey opened up to ESSENCE about their marriage and creating a love that lasts. More inside.....
The February 2014 cover of ESSENCE Magazine features successful host (The Steve Harvey Morning Show; Family Feud; The Steve Harvey Show) and author Steve Harvey and his wife of seven years Marjorie Harvey.
While we've followed Steve and his romantic journey (which includes two ex-wives and a prolonged court battle with ex-Mary Harvey), it seems like THIS time...it's going to last. Because the twosome seem to have all kinds of knowledge on how they'll make it happen.
Inside the issue, the couple dish on creating a love that lasts and Steve opens up about changing his life since meeting Marjorie. He said, "Everything I have...is because of this girl right here."
Inside, they share highlights from their love story:
On meeting at a Memphis comedy club:

Steve said he stood on stage and said, "I don't know who you are but I'm going to marry you." Marjorie's said, "I knew he was The One shortly after I started dated him...but then he just left. Disappeared."

Steve on working on himself BEFORE committing to Marjorie:

"Before a man can be of use to a woman...he's got to know who he is, what he does and how much he's going to make."

Steve on how EVERY great man has a woman:

"Every great man has a woman... I didn't say successful man, I said great man. Yeah, maybe you're successful if you sign a $16 million NBA contract. But greatness is when you're the husband and father you're supposed to be. When everyone surrounding you looks up to you, depends on you, and you come through for them. That's greatness.

Do you think Dr. Martin Luther King was anything without Coretta? You take Michelle out of Barack Obama's equation, and he is a whole other dude out there."
The February 2014 issue of ESSENCE hit newsstands January 10th.
Mr. & Mrs. Carter: Jay Z & Beyonce SHARE Pics From Miami Vacay, Rent Out JUNGLE ISLAND For Blue Ivy's 2nd Birthday
Posted: 10 Jan 2014 09:54 AM PST
The Carters recently celebrated the second birthday of Blue Ivy Carter while in Miami, FL. See pics inside.....
Blue Ivy Carter and her parents, Jay-Z & Beyonce (atop), were spotted leaving Joey's restaurant in Miami, Florida, on Tuesday, where they had lunch a few days ago. The family dined on two pizzas and two salads.
Beyonce paid homage to her hit song "Drunk In Love" in a "Surfboard" Crew Neck Sweatshirt which she paired with a Dsquared2 Quebec Bag, an All Saints Valtari Necklace and Azzedine Alaia Lace-Up Suede Ankle Boots.
Earlier in the day, the family celebrated Blue Ivy's at the Miami Zoo where the Carters rented out Jungle Island, a botanical bird sanctuary, wildlife habitat, and botanical garden. You'll recall that Jay posted a tribute to Blue on his website a few days ago too. And Mama bey created a new Tumblr for Blue's b0day so fans could submit their own messages.
On a side note, Black Twitter has been dragging the Carters because of Blue Ivy's hair. In case you forgot....she's two. And 2-year-olds she be as wild and free as they want to be--because it's gonna end up like that at the end of the day anyway. They're 2 year olds! Every piece of them is beautiful no matter what.
Sesali Bowen at Feministing blog asker readers "Do we really think that the Carter's aren't taking care of their daughter's hair, even if it's not styled in the way we would like?" and questioned why so many people are up in arms and what deeper issues it raises about Black women and hair. Agreed.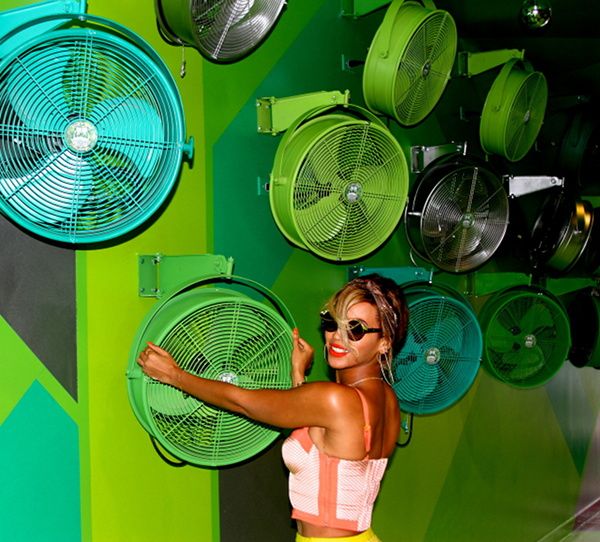 On her Tumblr page, Beyonce posted several photos from the Miami trip where she and Jay posed with several pieces of artwork. Loving this Topshop skirt and look. Following their lunch, the Carters boarded a private jets.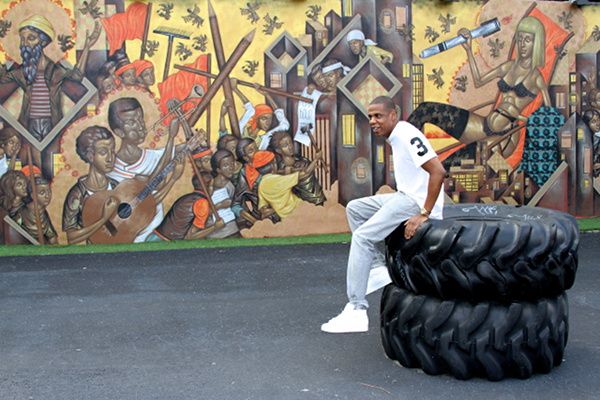 Jay headed to Ohio for his next "Magna Carta World Tour" stop and Beyonce was spotted in New Orleans yesterday.
Photos via ING/Beyonce's Tumblr
Jesse Williams & Wife Aryn Drake-Lee WELCOME Baby Girl Sadie! + J.R. Martinez SPLITS With His Baby's Mother
Posted: 10 Jan 2014 09:09 AM PST
Hot actor Jesse Williams and his wife Aryn Drake-Lee have just welcomed a baby girl! Find out more about their new arrival inside get the deets on J.R. Martinez's split from his baby's mother.
"Grey's Anatomy" star Jesse Williams and his wife Aryn Drake-Lee are the proud parents of a baby girl. Us Weekly confirmed that the couple welcomed baby Sadie home in December.
The couple, who hosted a baby shower in Brooklyn on September 29 (the couple only announced their pregnancy in October) are home resting with their newborn. They like flying under the radar because news of their wedding happened like a whisper as well.
Congrats!

In baby-related breakups.....
Radar Online has confirmed that "DWTS" winner and former soap actor J.R. Martinez has split with Diana Gonzalez-Jones. You'll recall that the couple gave birth to daughter Lauryn Anabelle Martinez, just 18-months ago, but their relationship could not survive. His rep confirmed the news with the following statement on his behalf, "Diana Gonzalez-Jones and I have ended our relationship. However, we are committed to working together to raise our daughter in a healthy and happy environment."
Recently, J.R. posted a message on Facebook about "moving on" saying, "People change its a part of life, but sometimes its easier to hold on to the memories of who they were rather then to realize who they have become."
We wish J.R. and Diana well as they continue to co-parent.
Photos via Jesse Williams Instagram/Getty Images