---
Beyonce, Solange, Kelly, Jennifer Hudson, Richard Lawson, Kris Jenner & More Hit Miss Tina's New Orleans Masquerade Bash!
Posted: 12 Jan 2014 09:35 AM PST
Down in New Orleans last night, the Knowles women partied it up for Miss Tina's 60 birthday. And it was the formal masked lavish occasion you would expect from Beyonce Carter and Solange Knowles.
Check out the celeb studded event (even Miss Tina's new man was there!) inside....
Last night, the Knowles sisters rented out ritzy restaurant Muriel's Jackson Square to host their mother Tina Knowles' big birthday bash. Bey looked her usual fab self in a gown with a deep plunging neckline, Kelly Rowland showed off her killer body in a cut out dress, and Bey's former co-star Jennifer Hudson even flew down for the occasion.
And the affair was complete with dramatic entrances, masks, and all.
The night's honoree arrived with her new man, actor Richard Lawson, in a horse and carriage. Get it Miss Tina!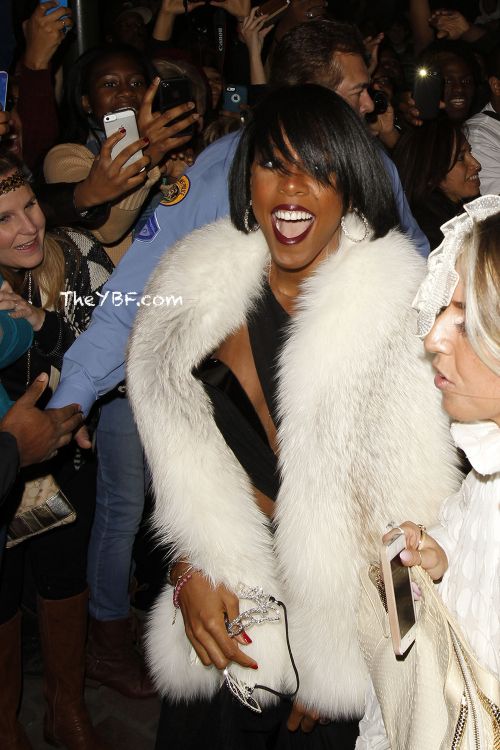 Miss Kelly looked stunning in her cut bob and a super sexy dress.
Not sure how an invitation landed in her mailbox, but Kris Jenner was there front and center arriving on her horse and carriage.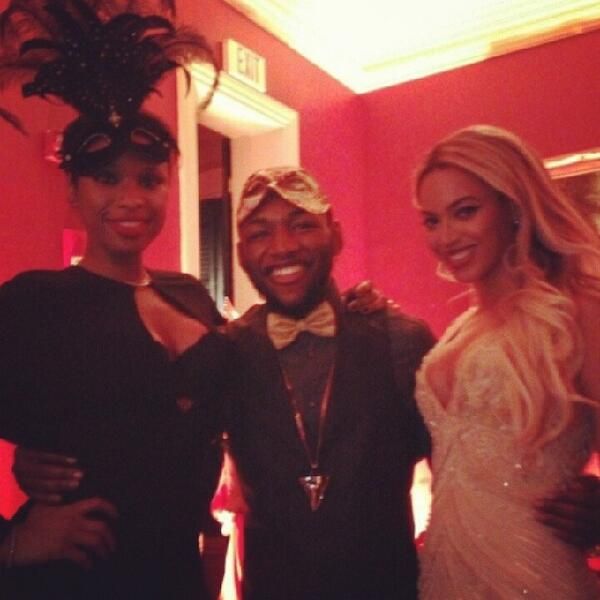 The former "Dreamgirls" snapped a pic together.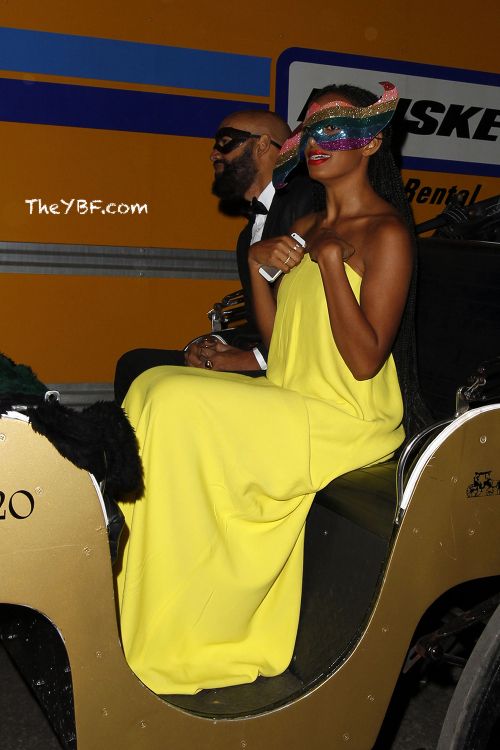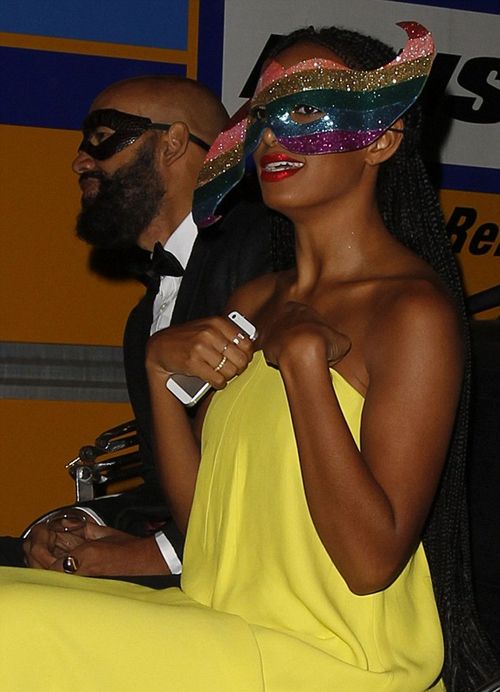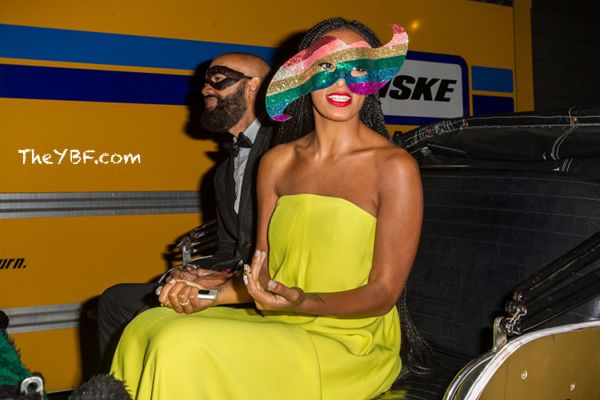 Solange looked cute in yellow as she arrived with her man Alan.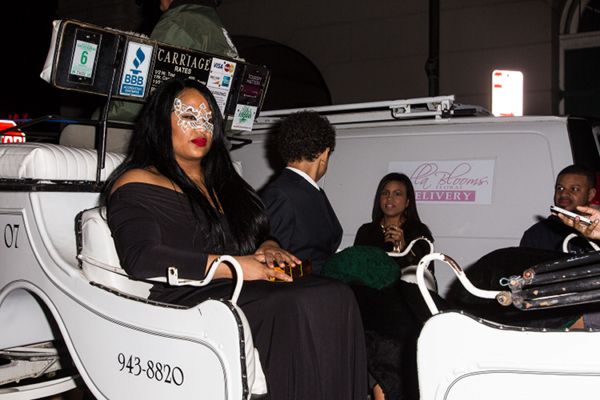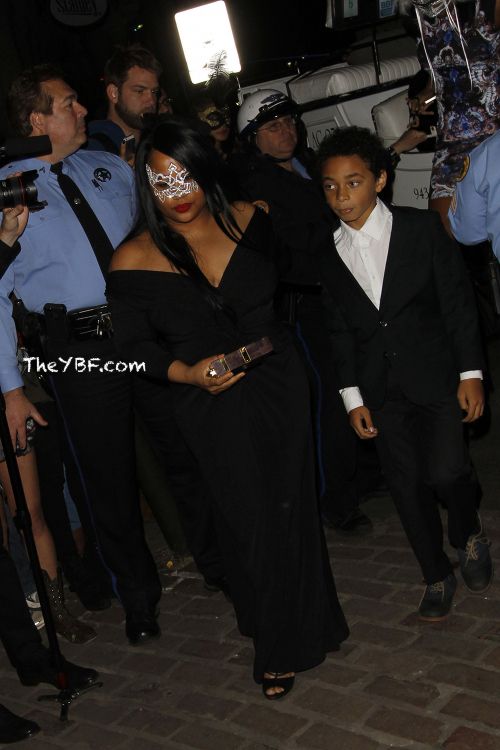 Cousin Angie was spotted walking in with little Julez.
And look who else nabbed an invite? New Orleans' own bounce queen Big Freedia! Yasssss....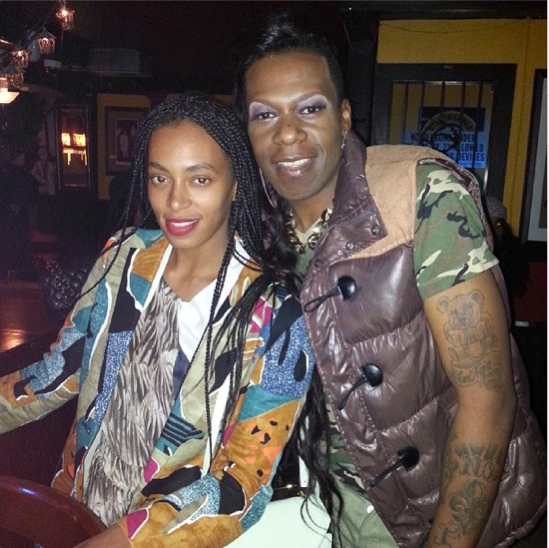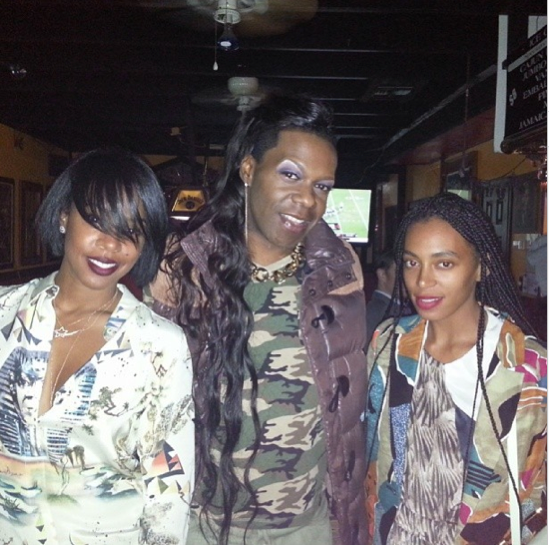 By the way. The Twerk queen also partied with Solo & Kelly the night before at the 8 Ball.
Happy birthday Miss Tina!
BONUS:
Beyonce is putting on her thinking cap and writing essays. In a spinoff of what she said in a recent interview about the need for gender equality, the pop/R&B queen now has an essay that appears in Maria Shriver's The Shriver Report: A Woman's Nation Pushes Back from the Brink. The e-book is a collection of studies and essays that speak on the economic disparities between men and women. It's available now on Amazon for free.
Photos: Beyonce_Legion's Twitter/Splash/Pacific Coast News/Big Freedia's IG
NEW INK: Rihanna SHOWS OFF New Tattoo In Floral Coat, HEADS To Brazil To For Photoshoot With Shakira
Posted: 12 Jan 2014 07:57 AM PST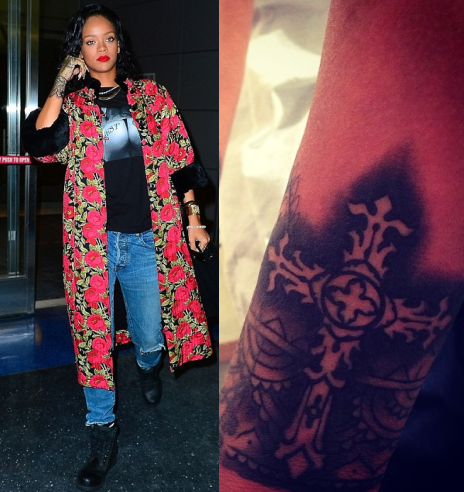 Because she doesn't have enough ink on her hands already....Rihanna emerged from the Bang Bang Tattoos in NYC with some new ink. See the new tattoo inside and find out what she'll be doing in Brazil with Shakira.
In the wee hours of Saturday morning, Rihanna ducked in Bang Bang Tattoo (her go-to tattoo spot) on NYC where she she inked a large cross on the inside of her wrist.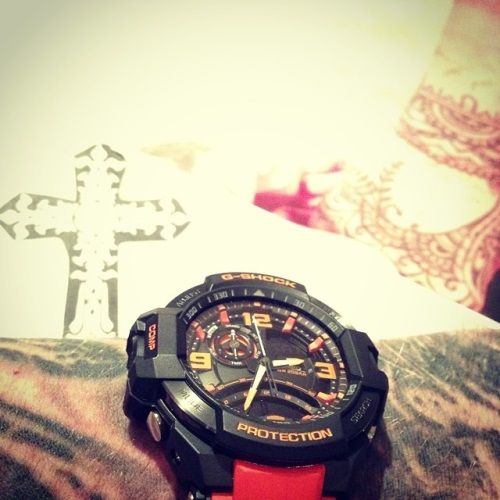 Her favorite tattoo artist captured the timing of the new ink on Instagram. Sources say Riri left the parlor around 5am.
Saturday evening....
The popstress donned a long floral coat as she entered JFK airport for a flight bound for Brazil. And she's reportedly headed there for a VOGUE photoshoot with Shakira.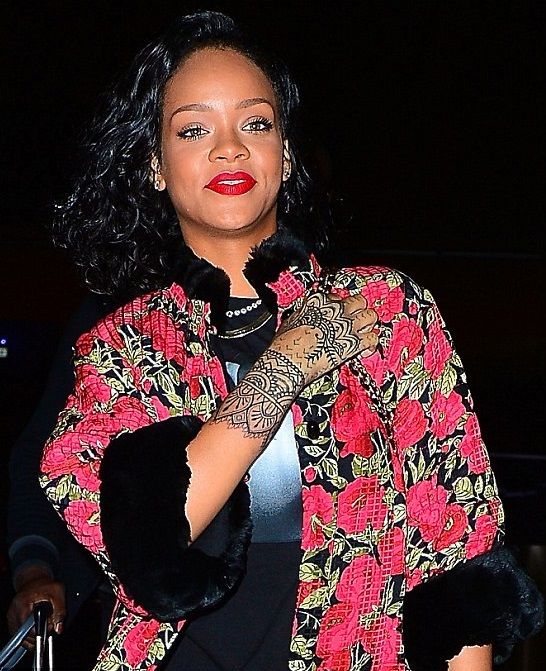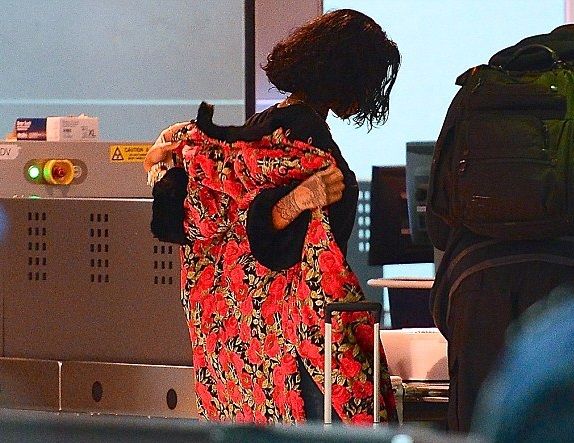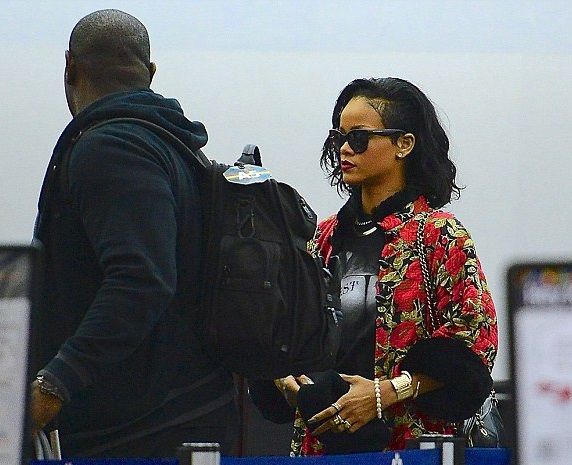 Shakira and Rihanna's new duet, "Can't Remember To Forget You" will be released January 14.
Watch BTS video from the tattoo parlor here:
The Randomness:
1. Condola Rashad joins FOX's upcoming drama series HIEROGLYPH. Story.
Photos via Splash/BangBang Instagram
HOT SHOTS: Jourdan Dunn & A$AP Rocky For DKNY Spring 2014
Posted: 12 Jan 2014 06:23 AM PST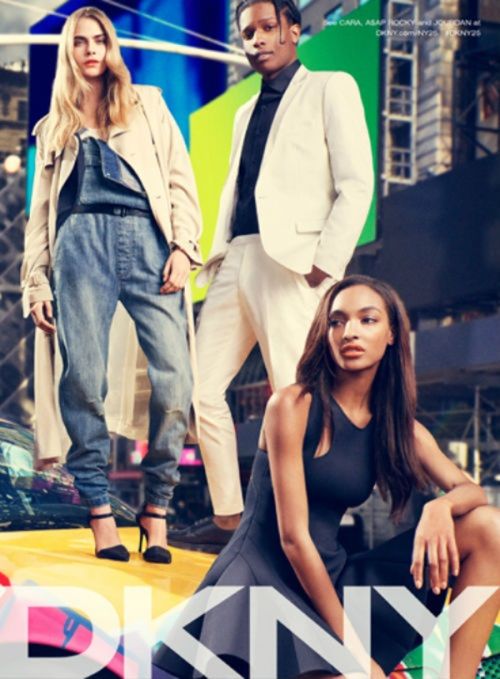 British model Jourdan Dunn and rapper A$AP Rocky (he must have grabbed some modeling tips from his girlfriend Chanel Iman) star in DKNY's Spring 2014 campaign. See their photospread inside....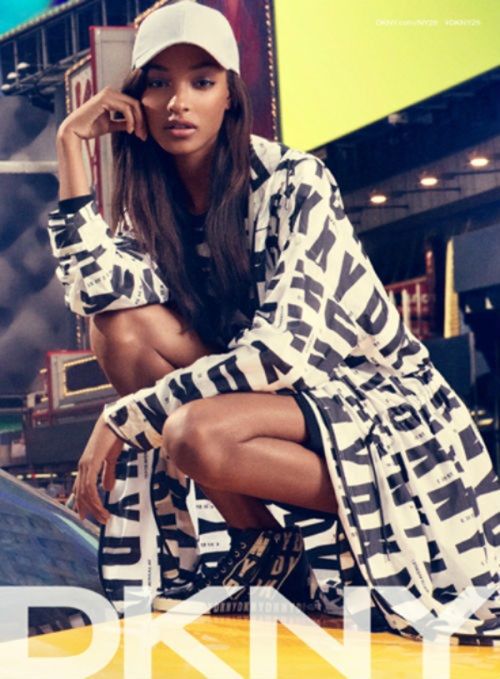 Jourdan Dunn, who made our jaws drop with her appearance in Beyonce's "Yonce" clip, stars in the hot new DKNY Spring 2014 campaign. And she's not the only Fashion Killa in the campaign shot back in October in the middle of Times Square. Jourdan stars alongside rapper A$AP Rocky alongside Rihanna's bestie Cara Delevingne, Dylan Rieder and Eliza Cummings.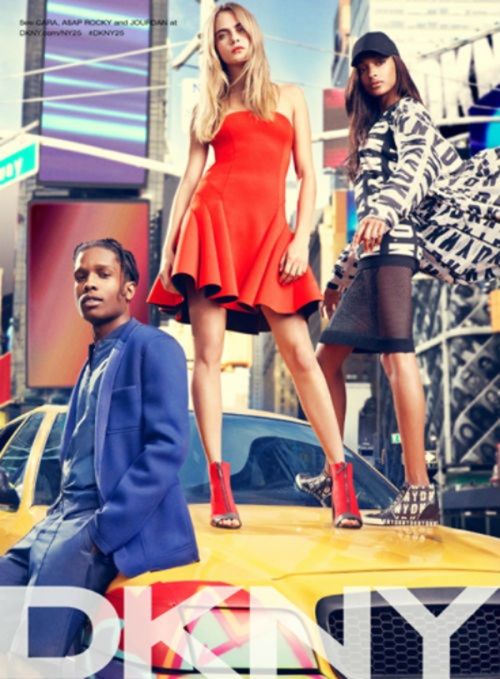 In the latest issue of Teen Vouge, A$AP Rocky discussed his love of fashion saying:
"Every day I get dressed based upon mood, how I'm feeling. If I want to be cozy, I might wear cashmere sweats. If I want to stand out, I might wear something like a biker jacket or a lot of jewelry. If I want to dress down and not be noticed, I wear hoodies."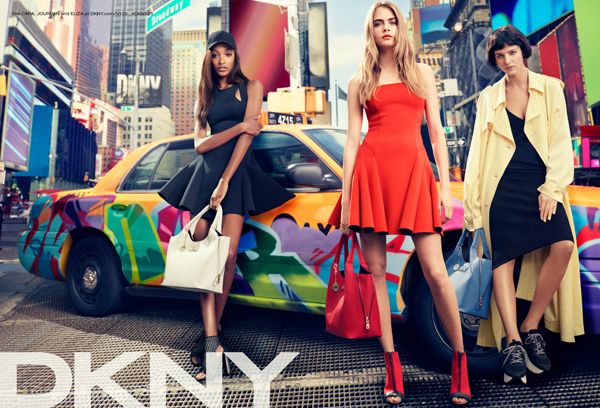 Rocky is working on his sophomore album in addition to a new A$AP Mob EP called L.O.R.D. (March 4th).
Photos via Jourdan Dunn' Instagram/DKNY
Tia & Tamera Mowry Get Tearful About Racist Commentary On Their Marriages
Posted: 11 Jan 2014 11:00 AM PST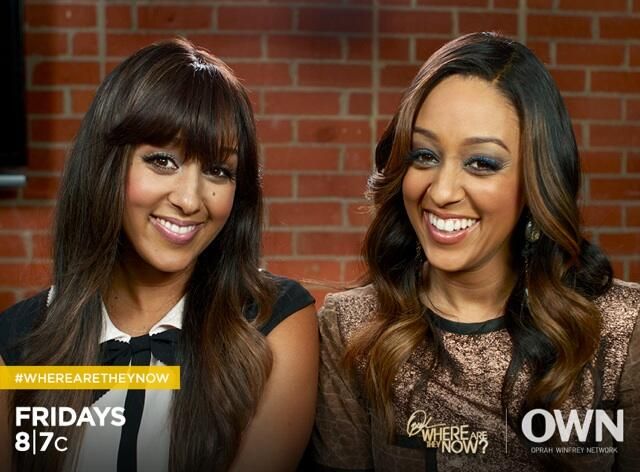 Tia & Tamera Mowry have been the sisters we grew up with from their "Full House" days to "Sister Sister" to those cutesy double-trouble style movies....and now we see their own marriages and kids on thier hit reality show "Tia & Tamera". But not everyone is basking in the sweetness and love they constantly seem to give. Check out what the twins say about the extremely painful commentary they receive about their "interracial" marriages...
Friday night on OWN's "Where Are The Now?", bi-racial beauties Tia Mowry Hardrict and Tamera Mowry Housley were their usual emotionally transparent selves (and this is why we love them) about an issue they both face in different ways.
Ever since Tamera became engaged to her FOX News correspondent husband Adam Housley, the two have faced an onslaught of racist assaults about their union. And it seems the racist comments about her being his black wife "who used to cost a white man $300" are becoming more painful for "The Real" host. Not to mention comments about her now being less of a black woman. The things people say are quite unfathomable.
Interestingly, "Instant Mom" star Tia, who is married to black actor Cory Hardrict, says she faces racist remarks in the opposite way. People tell her that her sister married "right"...since she married a white man.
Watch the emotional breakdown below. And hopefully, more people will become aware of how hurtful their criticisms can be when a couple simply is living a life of love.