---
The Real Men Of "RHOA" Hit "WWHL": Todd Tucker's Mom RESPONDS To Mama Joyce + Apollo Nida REVISTS The Kenya Moore Drama
Posted: 20 Jan 2014 09:00 AM PST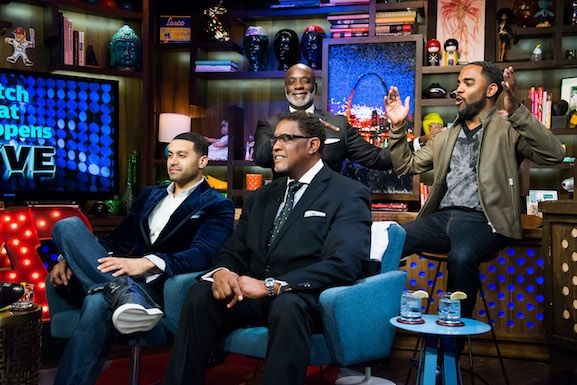 Apollo, Gregg, Todd and Peter all joined Andy Cohen on "WWHL" last night where Todd's mom responded to Mama Joyce's accusations. Watch the video inside.....
Last night, the men of "RHOA" stopped by "WWHL" to personally respond to two of the season's most dramatic storylines (Kenya Moore's texting saga & Mama Joyce's meddling).
During the aftershow, Todd Tucker's mom, Miss Sharon, joined the show and gave a very politically correct response to Mama Joyce (who has accused her son of being an "opportunist").
She said, "He didn't need Kandi (then), he don't need Kandi now...outside of the love they have for one another." Bloop!
Later, Todd told Andy that he asked his mother to refrain from "going in", saying his mom loves him just as much as Kandi's mom loves her.
Watch Todd's mom, Miss Sharon, respond to Mama Joyce:
Apollo responds to Kenya Moore:
Peter says he's still cool with Kordell:
Of course he is...
Photos via BRAVO
PRETTY IN NUDE: Lupita Nyong'o STUNS In Stella McCartney At The PGAs
Posted: 20 Jan 2014 08:26 AM PST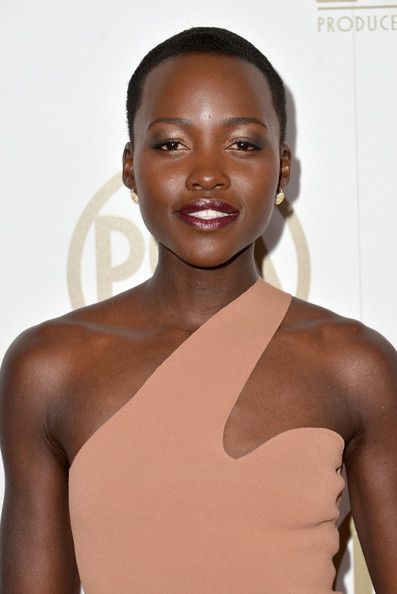 Lupita Nyong'o is continuing on with Awards season with a vengeance. And she proved that she doesn't need bold colors to win the red carpet, she can slay a nude too.
Peep her Stella McCartney look at last night's Producers Guild Awards inside, plus her co-stars and more...
Hot! Last night at the Beverly Hilton, Lupita Nyong'o made her way to the PGAs in this nude, one shoulder Stella McCartney curve hugging dress. And she paired the look with Stella McCartney sandals from the Spring 2012 collection and a metallic snakeskin clutch.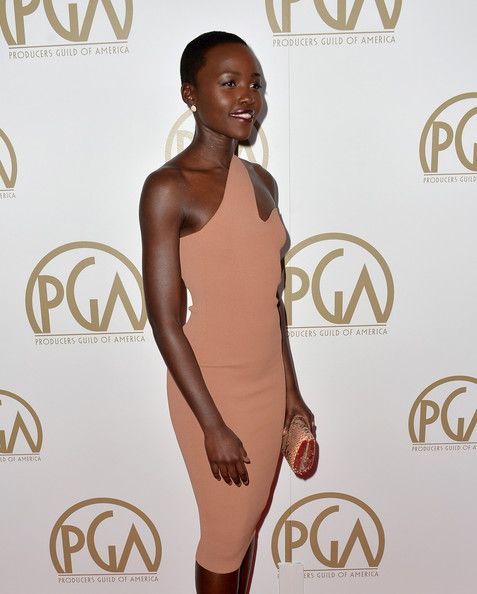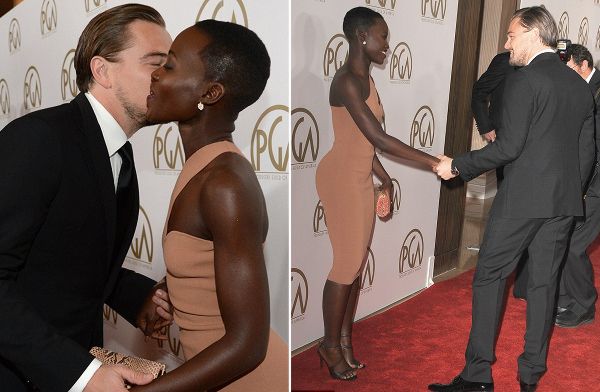 Simply striking. And clearly...plenty have taken notice of her effortless talent and all around fabulousness. Even Leo DiCaprio is loving the crew...
And we wouldn't be mad at this potentially swirly situation, just sayin'...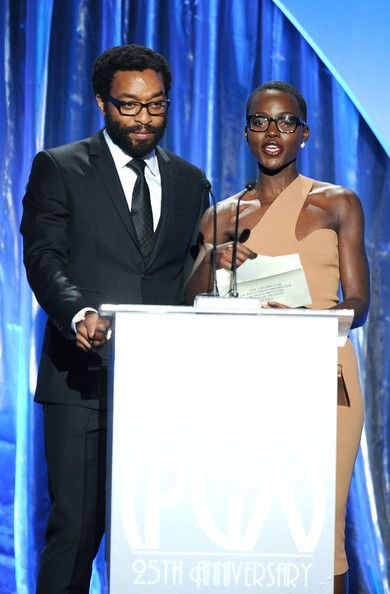 Lupita threw on her glasses (she's worn these since her college days) to present an award with her 12 Years A Slave co-star Chiwetel Ejiofor.
Chiwetel hit the carpet with his girlfriend, and then his 12 Years peeps Brad Pitt & Steve McQueen. And by the way, the flick ended up being tied for Best Picture with Gravity. A first time occurrence at the PGAs.
Oscar nominated Pharrell hit the carpet.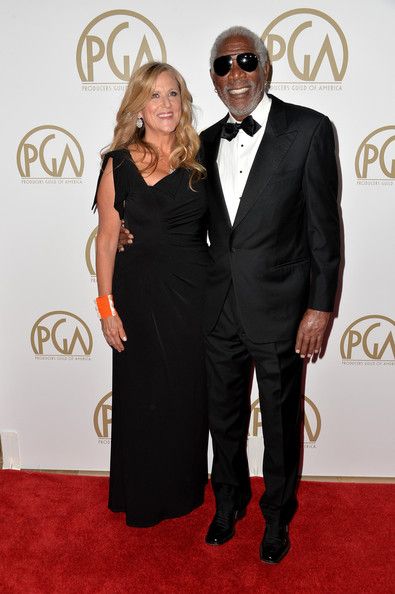 And so did Morgan Freeman. He posed it up with Producers Guild Awards Co-Chair Lori McCreary.
Fab times.
Photos: AP/Wireimage
LIAR LIAR PANTS ON FIRE?! Arian Foster's Mistress CAUGHT ON TAPE Saying He DIDN'T Harass Her About Abortion
Posted: 20 Jan 2014 07:30 AM PST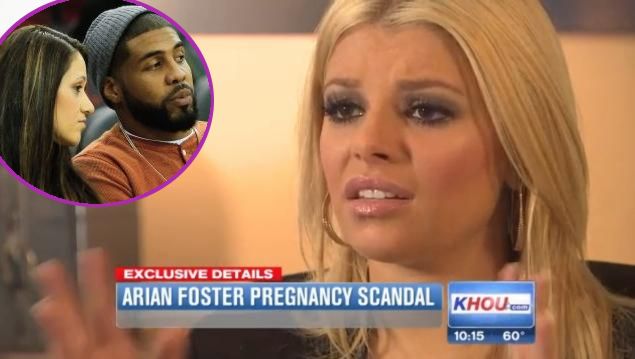 Well this is sure to put a needle in her "he harassed me about getting an abortion so I'm suing" case. NFL baller Arian Foster's pregnant mistress Brittany Norwood was reportedly caught on tape saying Arian DIDN'T harass her about an abortion.
Check out the foolery inside...
Opportunist Brittany Norwood is about to have her suspect sob story and lawsuit implode. After making tv rounds begging for sympathy that married Houston Texans Runningback Arian Foster "got her pregnant" almost 5 months ago, her B.S. is starting to stink.
University of Houston student Brittany is suing both Arian and his brother, claiming that they have been trying to strong-arm her into an abortion. Not sure how much water that lawsuit hold, but the latest taped conversation to get released is surely about to F up her plans.
TMZ reports that Brittany spoke to Arian AFTER she filed the lawsuit...and during the convo she said many times about how he DID NOT harass her about an abortion. And she even throws her lawyer under the bus saying she never signed off on those claims.
Norwood spoke with Arian and ADMITTED the claims in her lawsuit are BS ... saying bluntly, "I never once said that you told me to get an abortion."

During the conversation, Norwood seems to be throwing her lawyer under the bus ... saying she never signed off on some of the bombshell allegations in her suit and didn't want to pursue the restraining order she asked for in court docs.

"I'm not going to sit here and be like okay with -- those papers said, 'harassment,' like 'in fear.' I was never in fear of my life around you. Like, I didn't f*cking need a restraining order."

She continued, "You never harassed me. Like, I will tell him that verbatim. Like, as I have told him that, and that something in here needs to be f*cking changed because it's not fair, because -- and I said that. I was like Arian's not a monster."

"Like, I'm sorry that those papers ... because I was told that they weren't going to go anywhere. He said, you know, this is just to get the ball rolling, and then if we settle outside of court, we settle outside of court and it never goes public."

Brittany went on to praise Arian ... saying, "Like, I love you and you're still the father of my child ... You think I'm going to let anybody like desecrate your name, especially if my baby has Foster tagged to it? Come on."
Well that's interesting...since she's surely going with the "harassment" sob story as she makes her media rounds. When Brittany was asked about her flip flop behavior, she said she didn't remember that convo with Arian. Sure you didn't. She also said:
"I don't care what the world thinks of me, at the end of the day, I'm educated, I work hard to make a life for my son, be a role model, and [my son's] super woman."

"The truth will always come out. At the end of the day, Arian knows the truth and I know the truth. It's none of the world's business anymore."
Ok boo....
Fellas: Figure out what a condom is and wear one. ESPECIALLY if you're disgusting enough to be cheating on your wife. Because this is the type of ish you get yourself involved in. Please and thank you.
The Randomness:
1. "Sleepy Hollow" star Nicole Beharie allegedly owes her stylist some money. STORY
2. Tyra Banks Confirms Sequel To Disney's "Life-Size" . STORY
Photos: KHOU News/Getty
SHE GOT IT: Ashanti Strips Off Her Bikini Top & Shows Off Her Curves In Miami
Posted: 20 Jan 2014 06:53 AM PST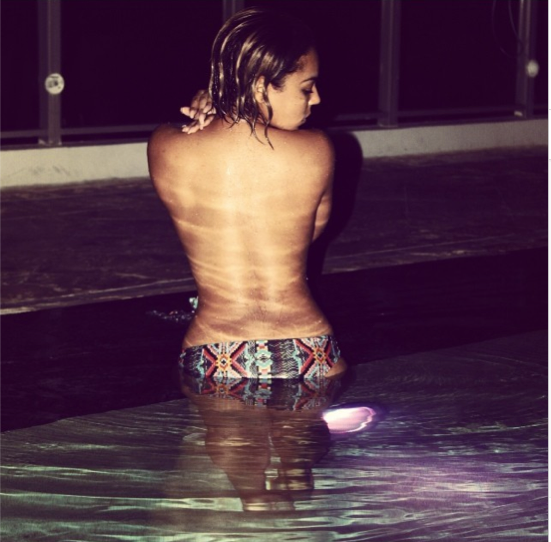 Ashanti is giving all of herself these days as she promotes her upcoming album Braveheart. She's even getting rid of her bikini top. Check out the pics from her saucy weekend in Miami inside...
She's a banger...and she knows it. 33-year-old Ashanti is promoting her upcoming album and current single "I Got It" in the best way possible: Topless candids! You know, the new industry standard.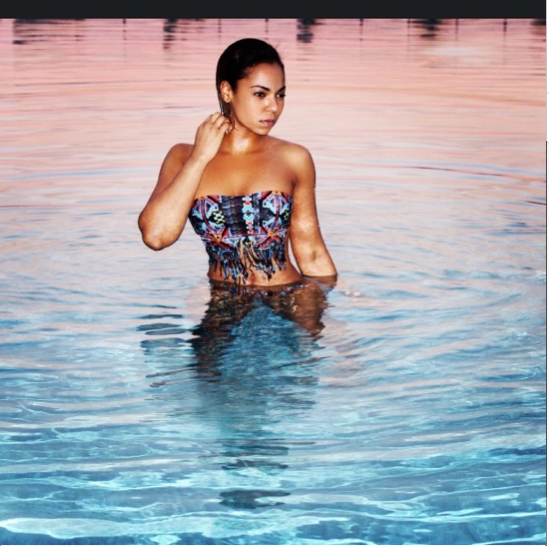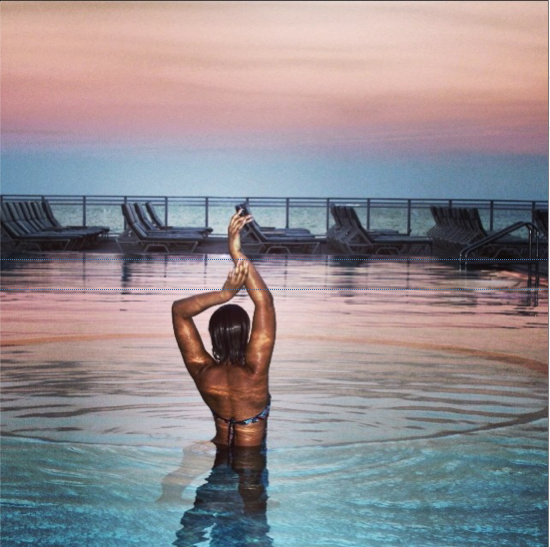 The gorgeous gal posted a few pics from a sexy night in Miami that involved a pool, a killer view, and a bikini top that eventually came off. She said:
There's just something about a woman who's comfortable in her own skin.. #braveheart2014 #igotit #miaminights #Blessed #Brave....#Beauty. #miami #braveheart2014 #igotit
The album is set for a February 18th release.
Speaking of that album....she's got Twitter haters coming for her neck about her music. This guy shaded her about being a flop, and Ashanti popped back saying he's just in the closet:
Well....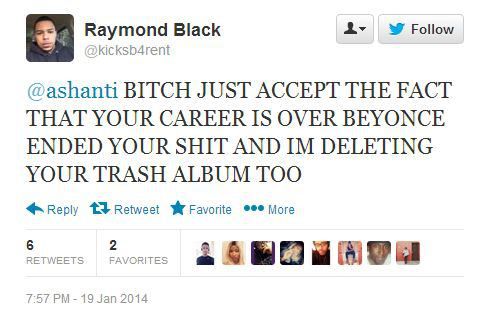 His response. Well damn.
Pics: Ashanti's IG/Twitter

Tatyana Ali GOES TOPLESS In Provocative "HELLO" ARTWORK
Posted: 20 Jan 2014 06:22 AM PST
Tatyana Ali's sheds her top and her cookie-cutter image in the newly revealed artwork from her upcoming HELLO EP. See the edgy pics inside....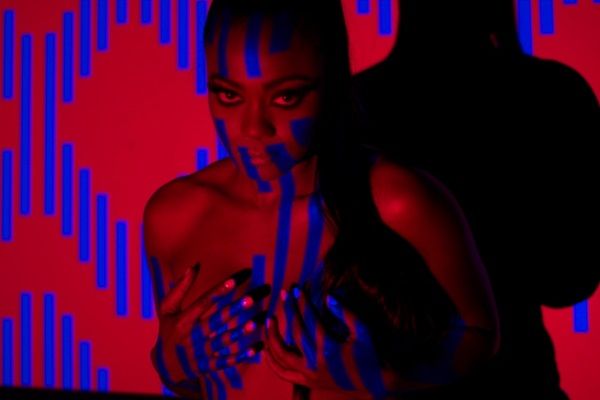 Following the release of her HELLO short film, actress and singer Tatyana Ali just revealed the racy topless photos that accompany her new HELLO EP. Released under her own production company HazraH Entertainment, the five song ep features new songs written and produced by Tatyana.
Tatyana's HELLO EP will be released on Spotify on Tuesday, January 21st. This should be interesting....
Photos via HazraH Entertainment
Blue Ivy Goes To Washington: Beyonce & B.I.C. Show Off Pics At The White House
Posted: 20 Jan 2014 05:53 AM PST
Blue Ivy is only 2-years-old, but she's already gotten the VIP treatment at the White House. Check out pics of the cutie chillin' with the White House pups, her mom Beyonce and more...
Before Beyonce rocked First Lady Michelle's 50th birthday bash on Saturday, she and her daughter Blue got the VIP treatment inside the White House: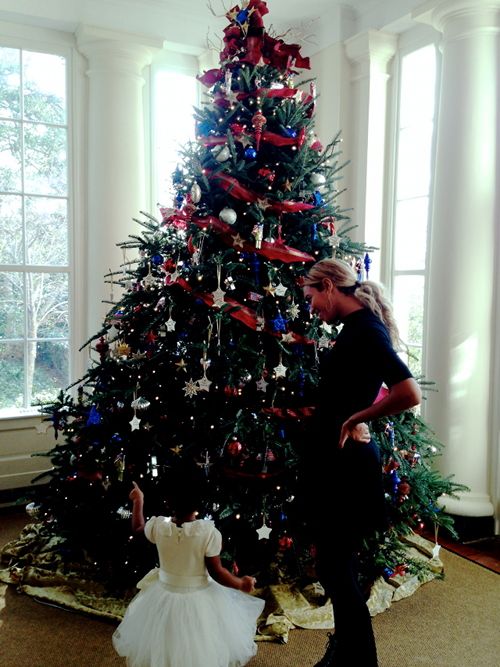 Since the White House still has their Christmas tree up...Blue and her super cute white frilly dress got to take in the decorations.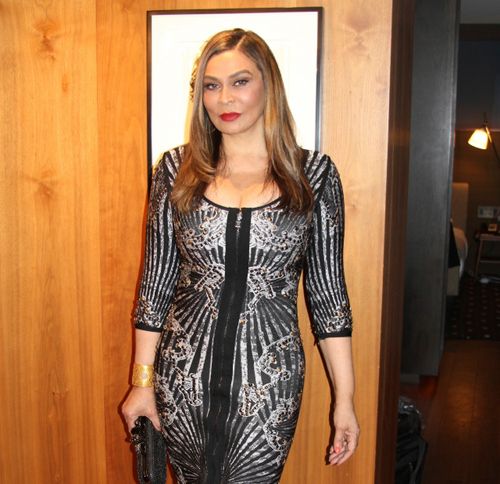 Mama Tina kept it sexy in this bodycon dress.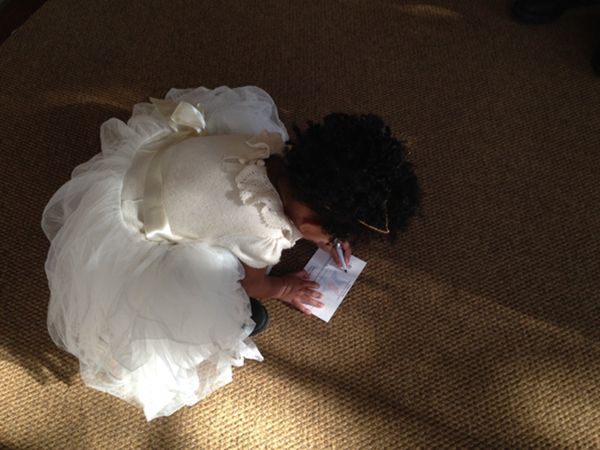 Awww wonder who she's writing to...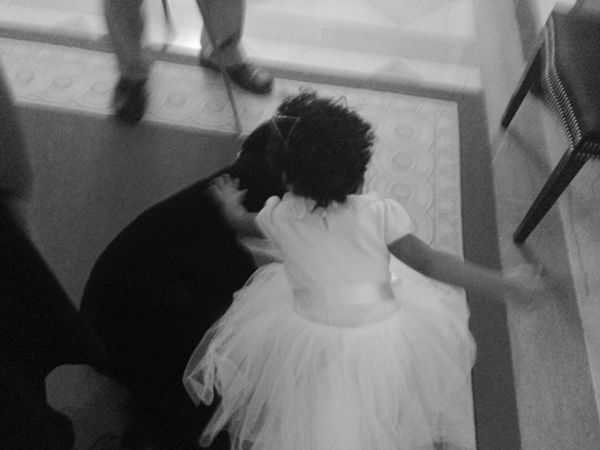 And she had some play time with First Dogs Bo and Sunny.
Cute!
Check out more pics of Beyonce in D.C. HERE.
Photos: Bey's Tumblr