---
NeNe Leakes, Tracee Ellis Ross, KeKe Palmer, Laverne Cox & More PARTY For ELLE's Annual Women in Television Celebration
Posted: 23 Jan 2014 08:53 AM PST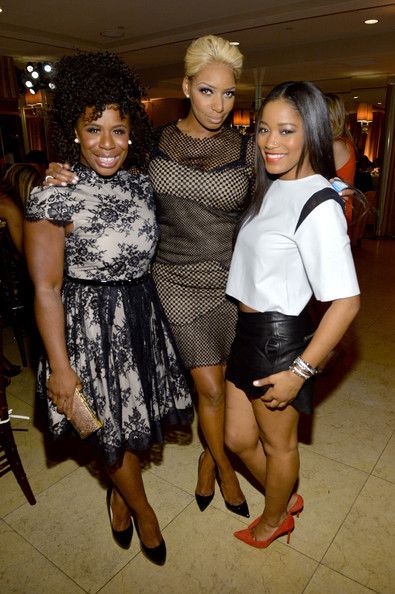 ELLE's Annual Women in Television Celebration went down Wednesday night in West Hollywood. Check out a few of your fave YBF TV starlets inside....
Last night, NeNe Leakes had a fun night of partying with KeKe Palmer and "Orange Is The New Black" star Uzo Adoba. The ladies were just a few of our fave YBFers on hand to celebrate women in television.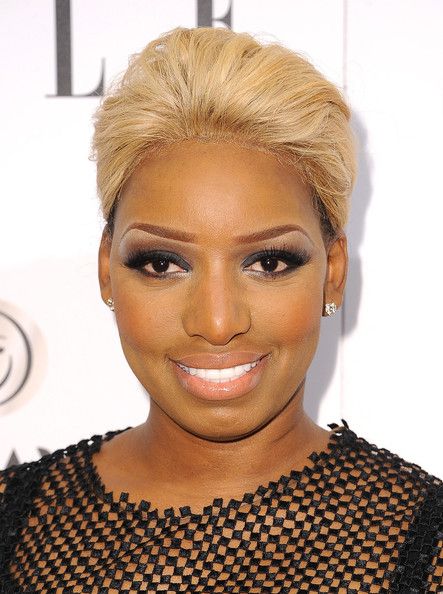 NeNe (and that wig) kept it chic in a black & nude dress.
Tracee Ellis Ross showed up in this adorable frock: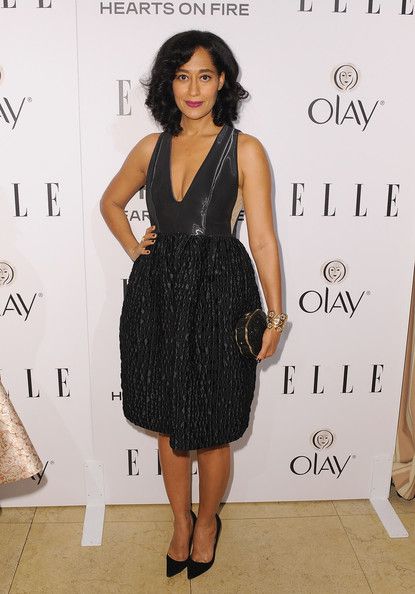 KeKe Palmer, who's starring in the upcoming Lifetime movie The Trip To Bountiful, rocked an edgier look: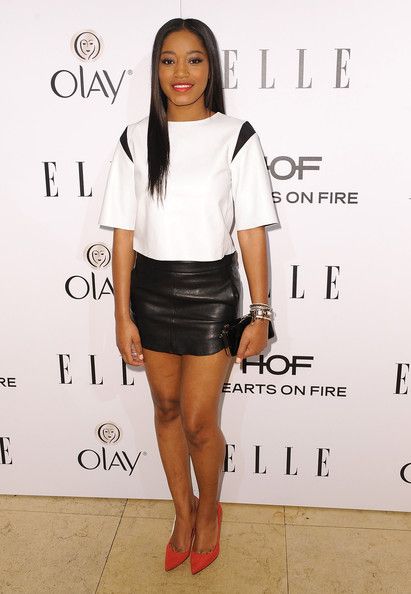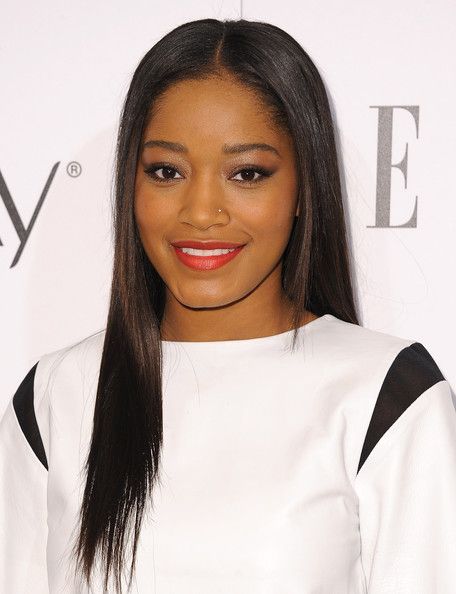 She stays keeping it sexy yet cute.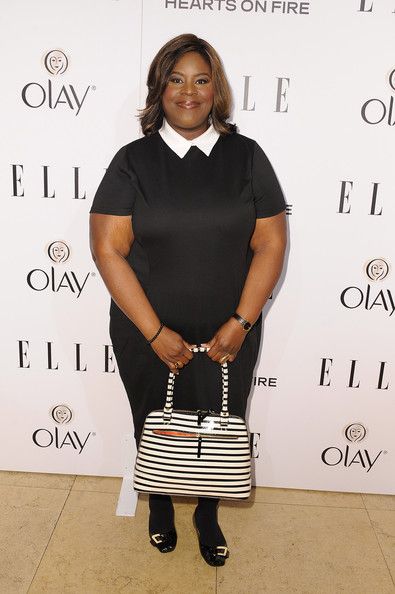 "Orange Is The New Black" & "Parks & Recreation" stars Laverne Cox and Retta served it up on the carpet as well.
And one of our fave chicks from Precious, Xosha Roquemore, hit the carpet as well.
Photos: Getty
PUFF PUFF: Rihanna And BESTIE Melissa Ford SMOKED OUT In Red Bikinis + Mary J. Blige's Collabs With Disclosure In "F For You" (VIDEO)
Posted: 23 Jan 2014 08:06 AM PST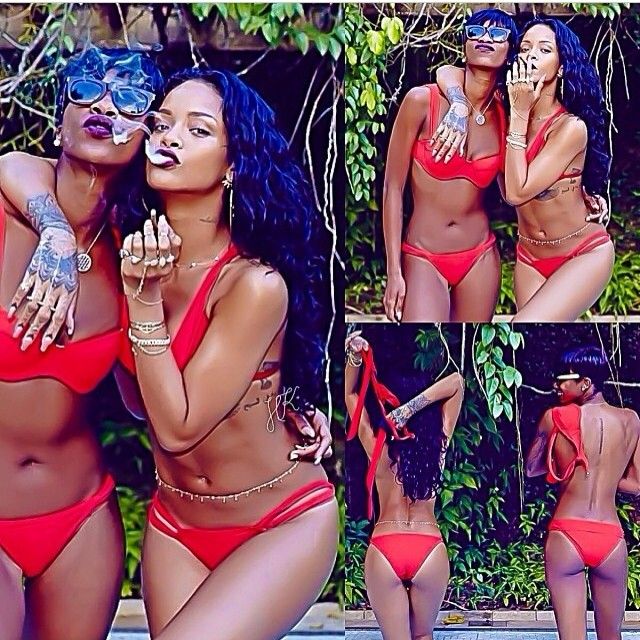 Rihanna and Melissa Ford posted a few risque pics for Woman Crush Wednesdays. See the ladies in their red bikinis inside and watch Mary J. Blige with Disclosure in "F For You"....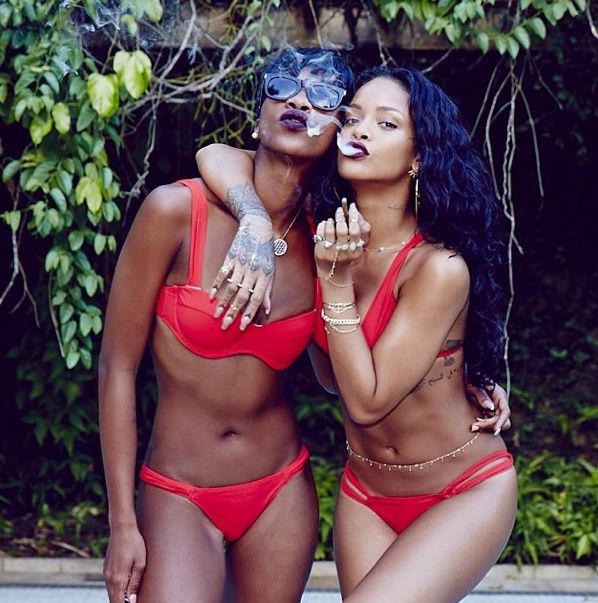 Just in time for #WCW, Rihanna and Melissa got lit--in more ways than one--and posed for a few pics in their red bikinis.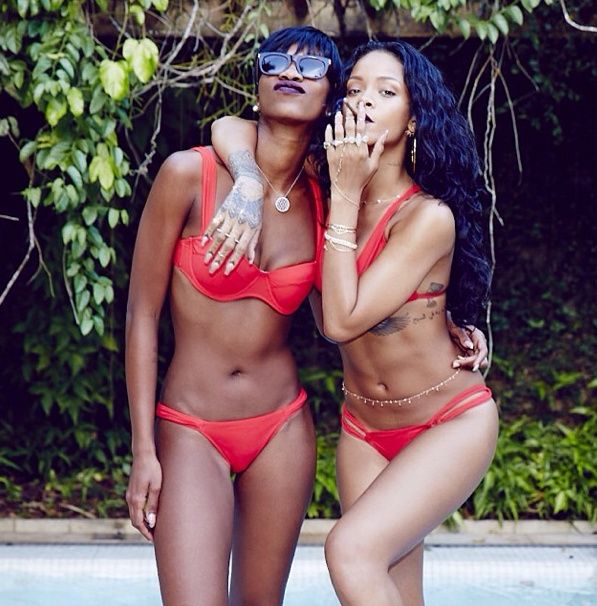 Fans can see the love between the two lifelong besties, who took a rumored break from their friendship a few months ago, before reuniting in Cape Town last year (e.g they SUPPOSEDLY stopped following each other on social media). But they didn't miss a step and neither admit to a break.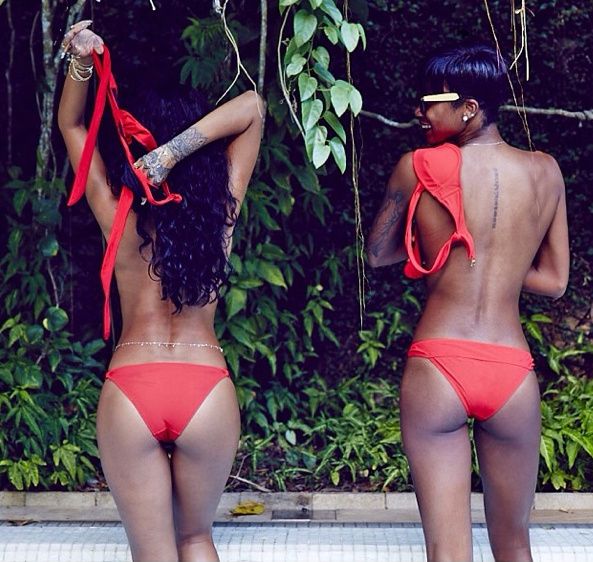 RiRi's pics were snapped in Brazil where she flew to shoot a spread for Vogue with her fellow "Can't Remember To Forget You" singer Shakira.
In new music......
Grammy winner Mary J. Blige has added her vocals to "F For You", the international hit song from English electronic music duo Disclosure. The song appears on the band's Settle album which is up for Best Dance/Electronic Album,.
The Randomness:
1. "Shameless" star Shanola Hampton welcomed baby girl Cai MyAnna with husband Daren Dukes. Story.
Jennifer Hudson Kicks Off CARNIVAL Cruise Concerts, Drops "I Can't Describe" VIDEO + Lupita Nyong'o GETS FAB On "Jimmy Fallon"
Posted: 23 Jan 2014 06:45 AM PST
Jennifer Hudson launched the "Carnival Live" series and released the "I Can't Describe" video this week. See the video and watch Lupita Nyong'o on "Jimmy Fallon" inside.....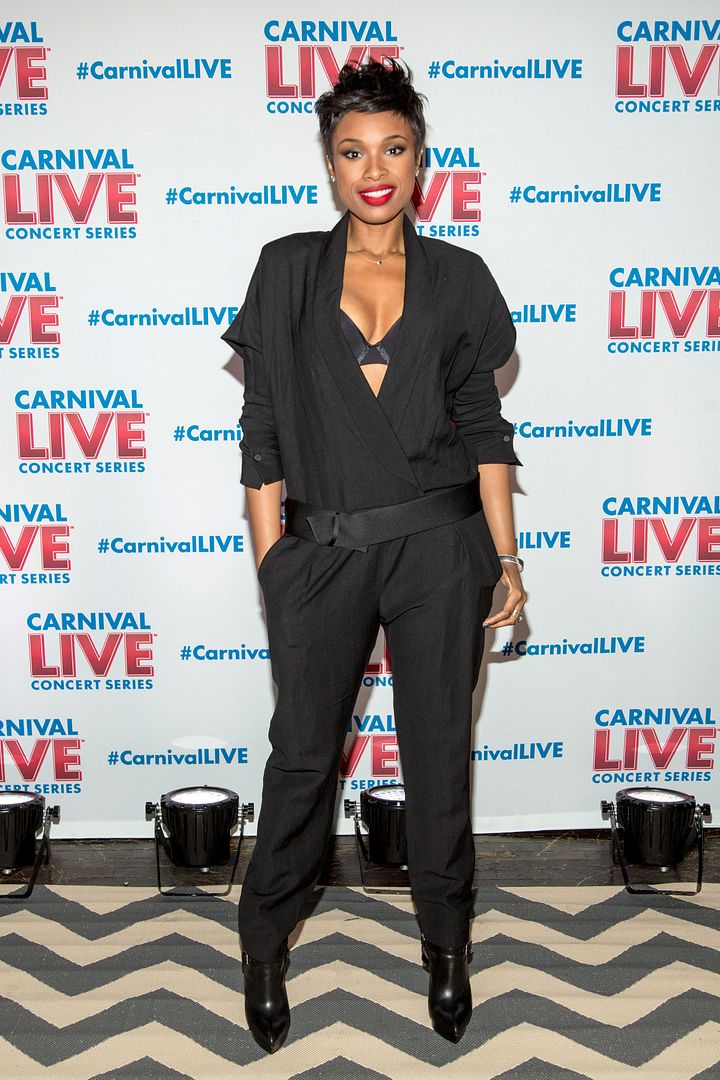 Jennifer Hudson performed at an intimate event to launch "Carnival LIVE," a first-of-its kind on-board concert series by Carnival Cruise Lines, last night in New York City. The on-going series will feature some of today's biggest recording acts (including Chicago, Daughtry, Foreigner, Jewel, Kansas, Lady Antebellum, LeAnn Rimes) who'll perform on eight Carnival ships throughout 2014, beginning in April.
Before her "American Idol" days, one of J Hud's first big performing gigs was on a Disney cruise ship!
In other J Hud news......
Jennifer shows of her killer bod amidst a bevy of shirtless men in her new clip for "I Can't Describe" featuring T.I. The track will appear on her forthcoming third album.
On late night tv.............
As she campaigns for an Oscar, Lupita Nyong'o, who's picked up a Best Supporting Actress Golden Globe nomination and wins for Screen Actors Guild & Critic's Choice Awards for 12 Years A Slave, appeared on "Late Night With Jimmy Fallon" last night. She rocked purple Cushnie Et Ochs Spring 2014 Silk Crepe Pants with a matching Cushnie Et Ochs Spring 2014 Silk Crepe Cowl Top and black heels. And rocked it perfectly as usual.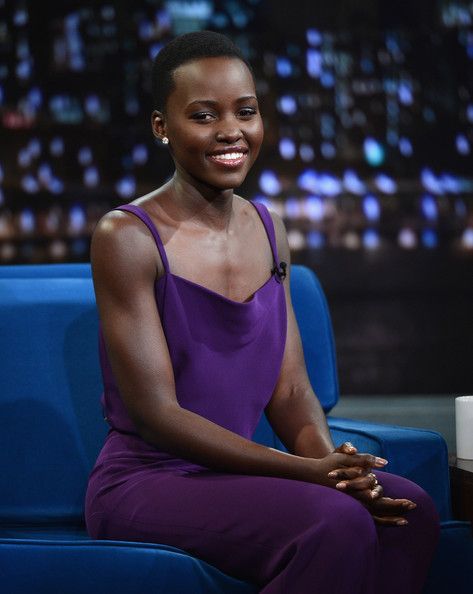 While chatting with Jimmy, Lupita talked about her accomplished family and said she's very proud of her work in 12 Years A Slave and the dialogue it's opened up about slavery. When she told her dad about her role in the film (with Brad Pitt) he said, "I'm happy you got a job!"
Photos via NBC/Carnival Cruise Lines
Chris Paul & Kendrick Lamar Talk Competition & Negative Influences In "ESPN The Magazine" + Will & Jada Pinkett Smith & Jay-Z PRODUCING New HBO Comedy Series
Posted: 22 Jan 2014 02:59 PM PST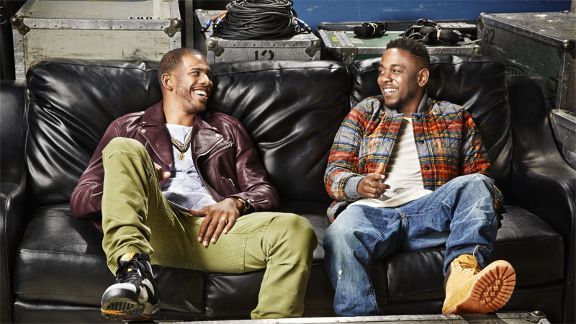 Kendrick Lamar and Chris Paul teamed up for an interview with ESPN The Magazine. See highlights inside and get the latest on what Will & Jada Smith and Jay Z are producing for HBO.
Hitting newsstands on Friday, rapper Kendrick Lamar and LA Clippers baller Chris Paul sat down with ESPN The Magazine's Music Issue. Inside, Kendrick and Lamar (who met over Twitter) carried on a discussion about the parallels between music and sports. Here are the highlights:
How have you sidestepped the land mines in your fields?
Lamar: The negative influences, the drinking and smoking, you're around it every day. But that doesn't entice me. You do it, and you think it's cool because your boys are doing it, so you're a follower. I reached a point in my life where I wanted to be a leader. If this stuff don't entice me, why am I following you? Once I looked in the mirror and decided this is who I am, and I'm not scared of who I am, and I'm not scared that I can't be like you, and I'm good with just doing me, that's when I found myself, as a man.
Paul: Family was real important in putting me on my path. I'm so blessed to come from a home with a mother and a father. What I do for a living, a lot of people didn't have that. And like Kendrick's saying, I learned not to give in to peer pressure. You think those people are your friends, but I think they see it as a weakness. If you don't give in that first time, that second time, not only will they leave you alone, but they'll realize how strong you are. You know, I'm a little brother. I've always been small.(5) People have said I have a Napoleon complex. But I've always had to fight for everything that I have.
Lamar: That's what makes the relationship between sports and music so cool. At the end of the day, what's most important is that these two kids who kept on grinding super hard are coming together. And that shows the next little kid in the neighborhood, if Chris and Kendrick can do it, I can do it.
Paul: That's the other side of the business relationship: Genuine friendship has to be there too. I mean, my brother is my ace, my wife is my wife, but some of the things I go through, they can't understand. That's where this relationship with Kendrick initially comes from -- you see somebody just like you who overcame hard times and strives to be the greatest in their field.

Is competition as important to you as it is to Chris' day job?
Lamar: It's very important. It only helps the craft. If you're making good music, I want to make good music too. I want to be right there at that level. If you always have this competitive nature, as far as upping our game, the people will always be happy. The music will live forever.
Paul: When I heard that verse, I immediately texted him and told him how crazy it was. [Laughs] But like he said, competition is what keeps you going. When I played against Steve Nash the first time, the night before, I couldn't sleep. He'd just won MVP, and I couldn't wait to compete against him. Now, it's funny, I'm nine years into the league, and there are so many great young point guards in our league. They're coming for me like I was going for Nash. It's competition -- it's why we do this.
Read the full interview here.
Watch BTS video here:
In other entertainment news......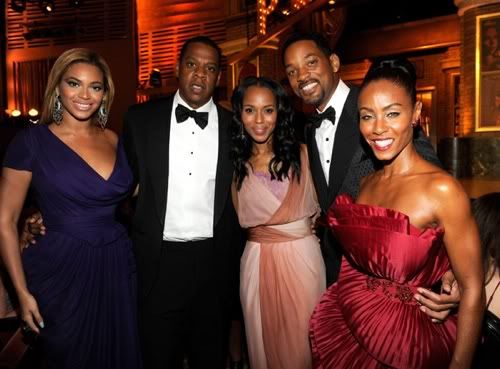 With Annie (hitting theaters in December 2014) , Fela! and Free Angela, already under their belts, producing partners Will and Jada Pinkett Smith and Jay-Z are teaming up to bring a new half-hour comedy series to HBO starring Scottish DJ and record producer Calvin Harris. Tentatively titled "Higher", the series will take place in the world of electronic music. The script will be written by Irvine Welsh.
The Randomness:
1. Bill Cosby returning to NBC in a family comedy. Story.
Photogs: Nunez/Mazur/Countess
SNEAK PEEK: LeLee Of SWV Gets A Brazilian Butt Lift...On National TV! + Goes On Date With Charlamagne
Posted: 22 Jan 2014 02:35 PM PST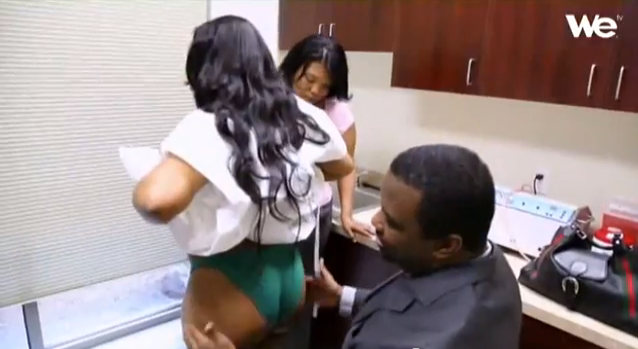 Since the ladies of SWV are dead-set on keeping up with the youngins in this pop/R&B game, 2/3 of the group went under the knife. And we get to see LeLee Lyons (Coko went in separately for a tummy tuck) go in for her Brazilian Butt Lift! And she went on a date with Charlamagne of Power 105 to test it out. Check it inside...
On tomorrow night's episode of "SWV Reunited," LeLee goes in to Dr. J Curves (yep, his actual name) to get her booty meat perfected. And she apparently has more qualms about a man touching her for the first time in a while than she does about putting this whole scenario on national tv.
Check out a sneak peek of Lelee getting prepped for her plastic surgery below:
And her date with The Breakfast Club radio host--which resulted in him calling her vintage vagina:
"SWV Reunited" airs Thursdays on WeTV at 10p EST.
Mister Cee Tells All (Kinda) In GQ About His Male Prostitute Solicitation Saga -- "I Drowned Myself In Fanta Orange Soda....And I'm NOT Gay!"
Posted: 22 Jan 2014 01:31 PM PST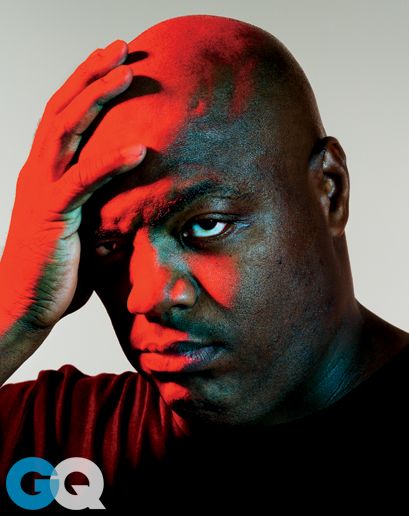 Calvin Lebrun, aka Mister Cee of Hot 97, is back in the media thanks to his newest feature with GQ magazine. Check out the shocking quotes Cee had to say about his prostitution related arrests, how orange soda almost killed him, and why he still maintains he is not a gay man....
While he still is searching for those appropriate terms for men dressed as women and fellatio...Mister Cee is still trying to convince the world that even though he had sex with male prostitutes, and went to jail for the prostitution solicitation, he is not gay.
After he resigned for less than a day this past September after his LATEST run-in with prostitution solicitation, Mister Cee has been back on the air. He's back to his mostly normal routine, and it seems his on-air expose with program director Ebro Darden didn't do much for Cee's delusion.
Cee and his solicitation were exposed by a drag queen named Bimbo Winehouse via Youtube video. And Cee refused to admit that he attempted to have sex with another man.
And now, in the new issue of GQ magazine, we're getting even more insight into Cee's detrimental sex addiction and how he views himself. This includes dude's belief that it's orange soda...not male prostitution or crazy amounts of sex with crazy amounts of women...that has caused his downfall.
Here's an excerpt about how his sexual addiction started and where his distrust of women originated (thanks to his girlfriend not trusting him due to his whore-ish ways):
On the Kane tours, he says, he was "fucking everything in sight." The whole time he had a steady girlfriend, too. Once, he says, coming off tour, he gave her gonorrhea. "It was the most horrible thing I ever did to a woman in my life," Cee says. She called him last year, after Cee had a run-in with the guy she was dating, just to tell him off again. "I mean, cursed me out, just called me all types of faggots and homos."

And then there was one last great love, who didn't trust him and so broke his heart. This was around 2000. She became suspicious about what he did when she wasn't around, and she started calling other women in Cee's life—friends, co-workers, whomever—to vent her suspicions: "She was the last woman that I could really, fully, 200 percent trust. After me and her broke up, it just got harder for me to trust women." It wasn't misogyny, exactly—or maybe it was. Either way, it was the end of any real intimacy in Cee's life.

He was in strip clubs a lot, he says, at the end of that relationship. "And I started tricking in the strip clubs. I don't know if you know what tricking is—you're taking [the girls] out the club"—literally right outside the club—"and you're having sex with them." He'd do it in places where he wasn't liable to be recognized, usually spots around downtown Manhattan "where white guys was going," he says.
An excerpt on how his sexual relations with males (transsexuals/drag queens/etc.) began, and why it wasn't just a long-held fantasy:
He never really asked himself why he was doing it and still can't entirely explain why he was drawn to this specific, highly particular thing. This conversation we're having right now, over shrimp and fried rice, is only the second or third time he's ever actually tried to put it into words. Certainly it's the first time he's told the story to a reporter. "The best way I can explain it is that I was so knee-deep into doing it that it became a part of me," he says.

"It's also the rush of: Get horny, A and B—you know, one plus one equals two. You get horny, go out, go get your shit off. It became a part of my routine. Even though I was fearful, there was a part of me that felt invincible, too."
On how he couldn't handle the fall-out from being caught and put on blast for soliciting male prostitutes:
The day the article came out, Cee says, he felt like an actual dead person. "Literally dead, in the casket, in the coffin." In his mind, a whole funeral scene unfolded: who came and didn't come, who was mourning, who was laughing from the back of the pews.

He slept a lot after that, he says. Drank so much soda he almost lost his sight. "I would buy two-liter Fanta Orange, two-liter Sprite, two-liter root beer—and I live by myself—just guzzling them. That's how I was getting through my pain, fucking going to sleep and drinking soda. And I'm not even a soda drinker. I drunk so much soda to the point where my diabetes—my sugar level went so high, I started getting blind."
When asked point blank if he is gay--after three arrests involving male prostitutes and videos (that he admits to):
"Absolutely not. And it's nothing—it's no offense to transgender women, but I only get with transgender women for one thing and one thing only, and that's for oral sex. Like I said: I never had sex with a man. I never had sex with a transgender woman."
Seems like he's still splitting hair with definitions of sex and gender. But that's his story and he's sticking to it.
Check out the full article HERE where he talks about making amends with his loved ones, lying to his therapists, and more.
Photos: GQ
More Details About Porsha Williams' WAGE GARNISHMENT & Unpaid RENT, Court Docs REVEALED
Posted: 22 Jan 2014 10:12 AM PST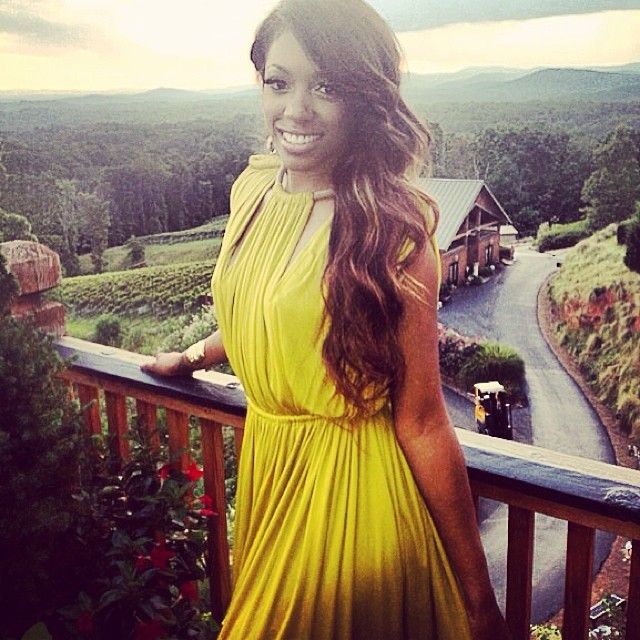 The court documents detailing Porsha Williams' recent money woes have been revealed. Get more details about Porsha's financial straits inside...
Yesterday, we told you about Porsha Williams living one life in front of the Bravo cameras and what was REALLY going on behind the scenes...and now there are court documents to back it up.
Radar Online has published documents from the lawsuit The Grandview Condominium Association filed in 2012 for falling behind on her homeowner's dues. We're still unclear when she purchased this condo and/or lived in it.
On Jan. 13, 2014 a judge signed off on court documents allowing SunTrust Bank to garnish Porsha's bank account on behalf of the Grandview Condominium Association.
Over on Instagram (above), Porsha doesn't seem bothered that her financial situation has gone public. She posted a pic from inside her bedroom/closet (with strategically placed Louis Vuitton items on full display) with the caption,
"This is what I do when I'm supposed to be cleaning room and closet sit on floor & tweet & watch youtube & IG back and forth #shortattentionspan #ineedhelp @lodwill to busy ... #gonnabeinhereallday ugh oh well y'all keep Posting . lol"
Well....at least the closet looks like it's spacious. It appears to be the same house she moved into in NeNe's neighborhood....but it hasn't been confirmed.
Read the documents here.
The Randomness:
1. Lil Kim is officially getting sued by the zombi woman who says Kim stole her look! STORY
Photos via Porsha Williams' Instagram