---
EVENTS: Monyetta Shaw HOSTS "Heels Of Greatness" With Keshia Knight Pulliam, Kandi Burruss, Tameka Raymond Foster & More
Posted: 10 Mar 2014 09:20 AM PDT
"Atlanta Exes" star Monyetta Shaw hosted a Women's History Month Event attended by her co-stars, Kandi Burruss, Keshia Knight Pulliam and other notable Atlanta celebrities. See pics inside......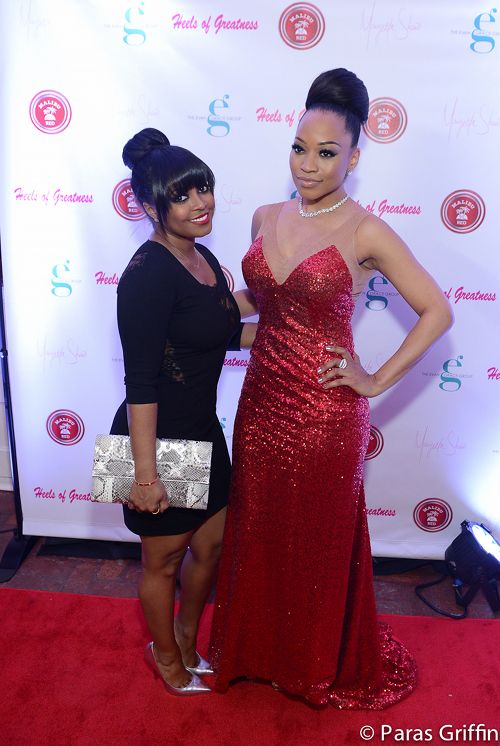 Last night, "Atlanta Exes" star Monyetta Shaw (shown above Keshia Knight Pulliam) teamed with The Evan Grace Group, Mercedes Benz and Malibu Red to present "The Heels of Greatness Dinner", an event honoring 25 Women of Influence during Women's History Month.
Monyetta's event focused on Atlanta influencers and was held at Mercedes Benz of Buckhead.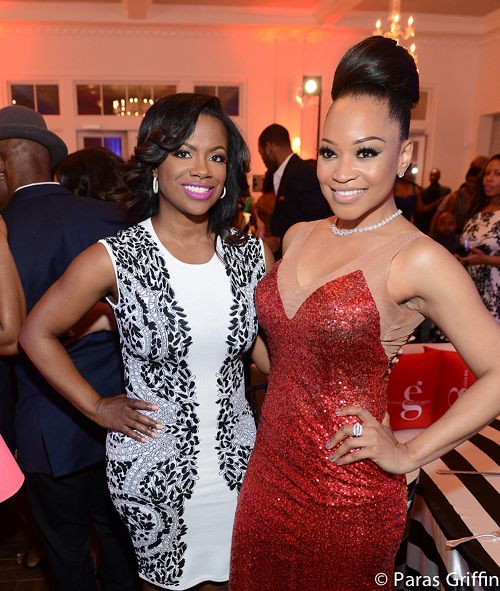 "RHOA" star Kandi Burruss came out to support Monyetta.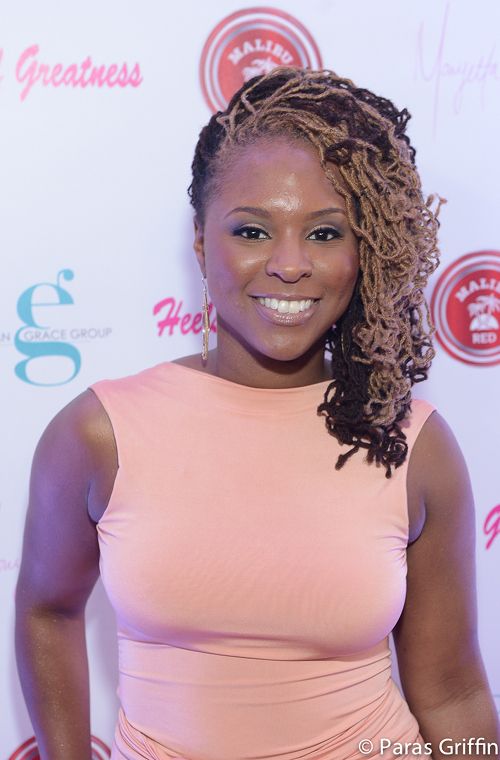 Monyetta's "Atlanta Exes" co-stars Tameka Foster Raymond and Torrei Hart also attended the event. Our sources revealed that the event was filmed for an upcoming episode.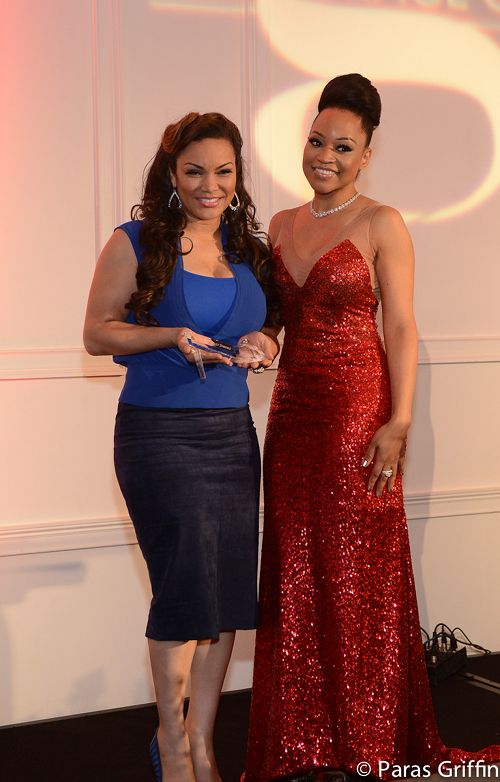 TV & radio personality Egypt Sherrod was there.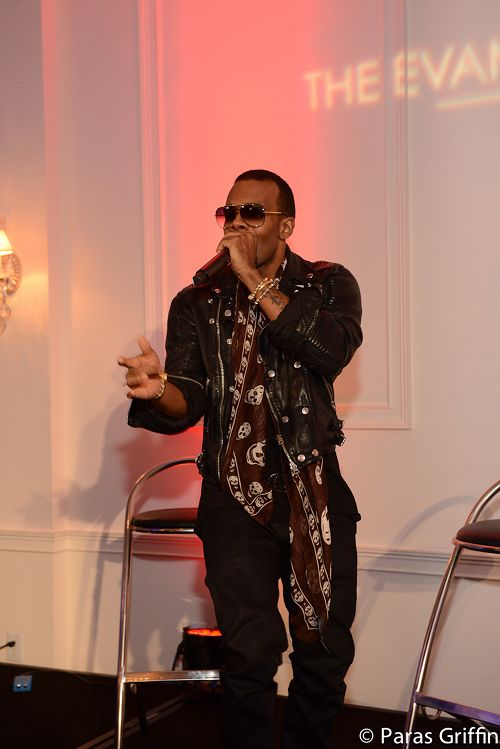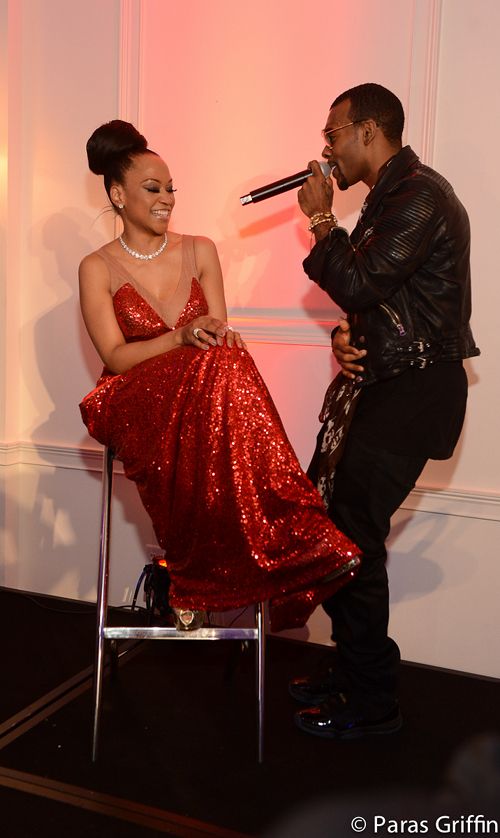 R&B crooner Mario serenaded Monyetta during the presentation.
Author Toya Wright rocked a fur.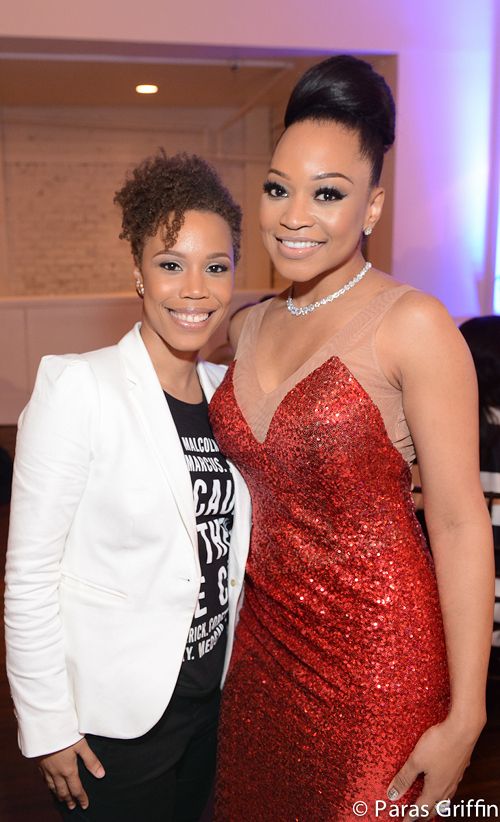 Eunique Jones Gibson, creator of the "Because Of Them...We Can" photo campaign, was one of the honorees.
Monyetta was also supported by her ex-fiancee Ne-Yo, his mom Lorraine Smith, and her parents at the dinner.
Photos via Paras Griffin
MORNING SHADE: Kordell & Messy Peter Speak About Porsha & Her Mama + Porsha Responds With BEARD Accusations
Posted: 10 Mar 2014 08:30 AM PDT
Kordell Stewart re-appeared on "RHOA" last night to spit out his side of the divorce story. And he didn't hold back on shading ex-wife Porsha and her mother. Find out about the "disrespectful" things he claims those Williams women did in his house (to explain why Porsha's family wasn't allowed back anymore), and more.
Oh, and Peter Thomas looks to be campaigning to hold his own peach in that intro next season with all the messiness he brought last night....
Kordell had lots to say about Porsha and her mama. He explained to Peter, who went to his house to check up on him, that Porsha's family constantly disrespected him and his castle, that's why he had to cut them off. He said they would arrive 6-12 deep to his house. Often. And the family would be in Porsha's ear about what should/shouldn't happen in their marriage.
"It's moms in the background shoo-shooing because of things that have happened in HER past," Kordell said.
He gave the example of when he walked into his master bedroom to find Porsha's mom sitting on his cream chairs....in his master bedroom...eating a large pizza.
Check out that clip below:
Porsha's response once the group got to Mexico: She threw rocks and ran for cover...as usual.
"His celebrity was tainted [when we met]," she said in response to Kordell's explanation.
She went on to emphatically say that she "signed up" to "take all those rumors away" (meaning, Kordell's rumored and alleged arrest(s) involving sexual acts with trans prostitutes).
Kenya Moore asked Porsha point blank if she's saying she was his beard. And Porsha began to back track. As usual.
"Well, that's not what I'm saying. I'm saying when I found him, he was wounded. You're not listening to what I'm saying to you. You have to LISTEN!"
Kenya came back with, "Don't try to cover it up now. You married him because you were being his beard."
Bloop.
Porsha went off about people only knowing "part" of their marriage and jumping to conclusions. Yet....this is the only PART she keeps talking about.
Once Gregg jumped in saying, "She should be a damn PR for her husband...", it was clear Porsha and her way with words fooled people again.
Yes, you should want to help your spouse's image in any way because you love them and want the best for them. But Porsha, who made it seem like this was her ONLY role, has spent the majority of this season spurting out beard/gay/suspect allusions and accusations about Kordell. She has said more than once that she COULD HAVE released secrets about him he wouldn't want anyone to know. And now that people are calling her on it, she appears to be running for cover and accusing OTHERS of jumping to conclusions.
Check out the clip below:
And wasn't Peter was messy for confronting Porsha about his talk with Kordell saying, "he needed to get the other side of the story"? Not sure why he needed to get in the mix, or like PORSHA said, "have tea at Kordell's house". But, peep that clip below:
So...is Peter just being messy by stirring up the He Say/She Say divorce drama on vacay? Or is he right to call Porsha out for blasting Kordell about a relationship she admits to signing up for?
Photos/Videos: Bravo
SPOTTED: Rihanna & Drake Dine On The Down Low In London
Posted: 10 Mar 2014 08:05 AM PDT
Drake and Rihanna were spotted sneaking out of a London restaurant. Find out the deets of their dinner date inside…
It seems Drake and Rihanna just can't get enough of one another. Saturday night in Brussels, Drake made a "Would You Like A Tour" stop at the Palais 12. Rihanna was in attendance to show support for her homie-lover-friend smiling, rapping and singing along in the sound booth.
On Sunday, the two linked up at Nobu restaurant in London where they enjoyed dinner and each other's company for 2 hours.
Rihanna was spotted leaving the restaurant rocking a custom-designed red, white and blue Dead Boys Clubhouse hoody with the word "f*ck" printed down the sleeves. She paired her hoody with an Azzedine Alaia coat, ripped Acne's Generic Girl jeans and silver Christian Louboutin pumps.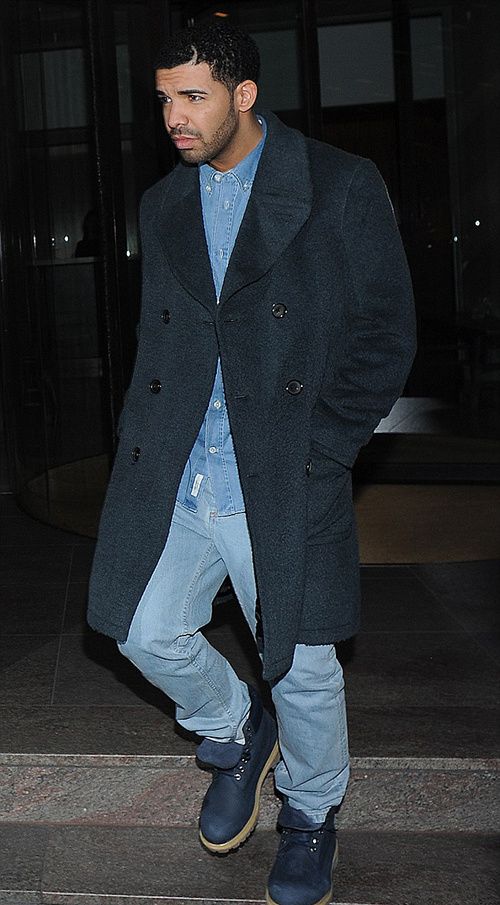 Drake was seen leaving seconds after Rihanna, rocking a denim outfit paired with black Timbs and a charcoal colored pea coat.
RiRi & Drake have been trying to keep their "friendship" or whatever they are calling it a secret. They were spotted sneaking out of Hooray Henry's Nightclub in West Hollywood earlier this month.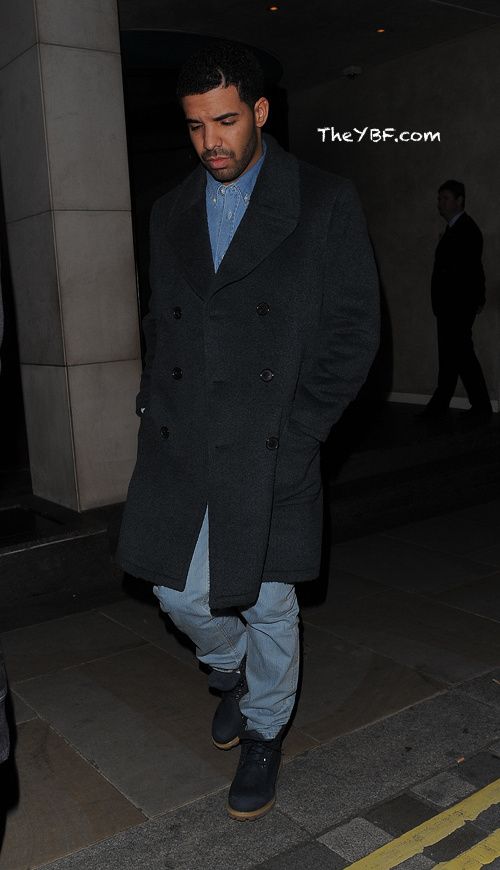 After dinner, the twosome were reportedly heading to Power House recording studio. Meanwhile...Drake is scheduled to hit the stage in Manchester, England at the Phones 4u Arena on tomorrow.
These two...
Photos: Will Alexander/WENN/ William Parker / Splash News
YBF KIDS: Christina Milian CELEBRATES Violet's 4th Birthday At LA ZOO With Amber Rose & Bash, Tamar & Logan, & More
Posted: 10 Mar 2014 08:00 AM PDT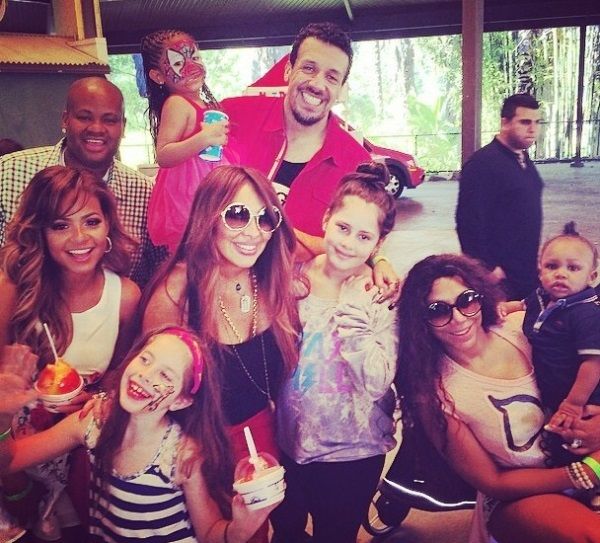 Christina Milian threw her daughter Violet a birthday party at LA Zoo over the weekend. See pics of Amber Rose, Tamar Braxton and more having fun inside...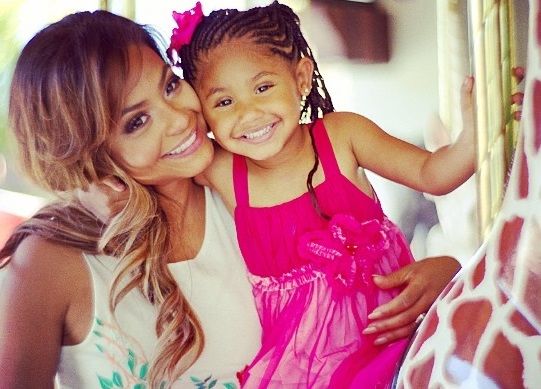 Over the weekend, Christina Milian partnered with the LA Zoo to throw a 4th birthday bash for her daughter Violet. The kids were treated to cotton candy, cake, rides and fun with the animals.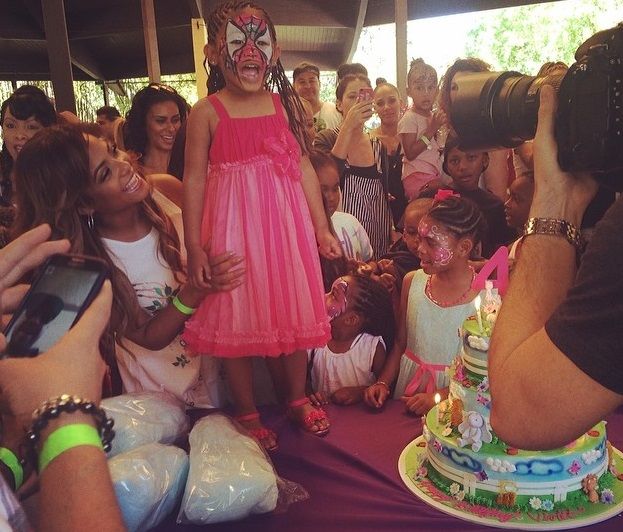 The party was attended by many of Christina's Hollywood friends, including Laura Govan.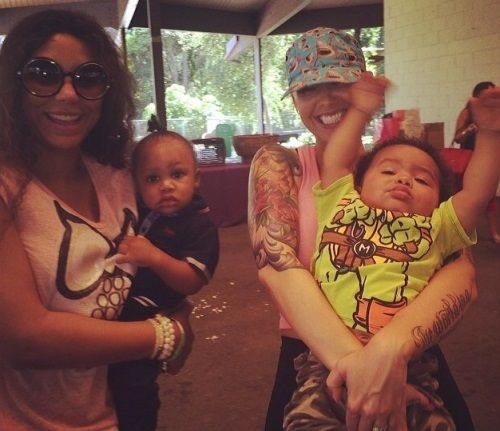 Hollywood moms Tamar and Amber Rose posed with their little ones Logan and Sebastian. Amber tweeted, "Lol Bash damn near fell outta my arms he didn't wanna take this pic at all! Hey Tamar hey Logan!" Vince Herbert (atop) was also a part of the fun.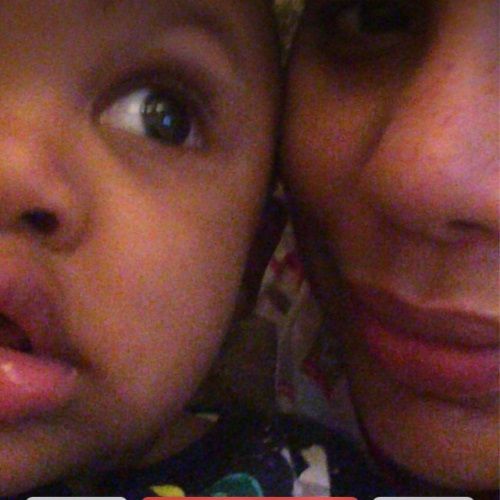 Tamar tweeted, "We are starting to look like twins! #notJUSThisdaddy #mybabydaddyVince "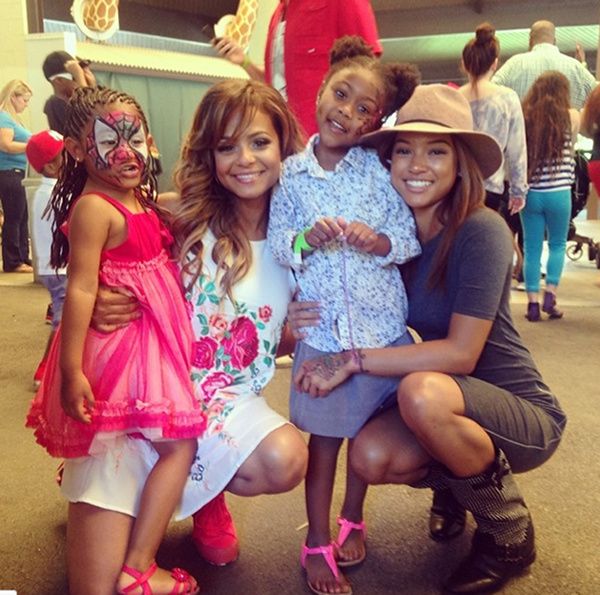 Christina's bff Karrueche Tran also attended with a special guest. She tweeted, "Munchkin and Auntie."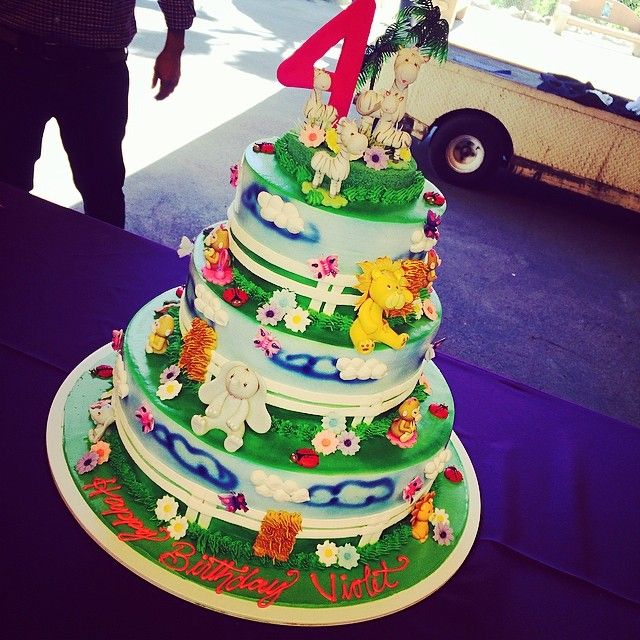 Happy Birthday Violet!
Bonus:
Christina Milian appears on the deluxe edition of the "Young Money: Rise of an Empire" compilation album (in stores March 11th). Her track, "Video Model", features Lil Wayne.
Photos via Christina Milian's Instagram/Karrueche Tran's IG/Amber Rose IG/Tamar Braxton IG
WORKING IT OUT? Paula Patton And Robin Thicke May Possibly Reconcile (ALLEGEDLY)
Posted: 10 Mar 2014 06:21 AM PDT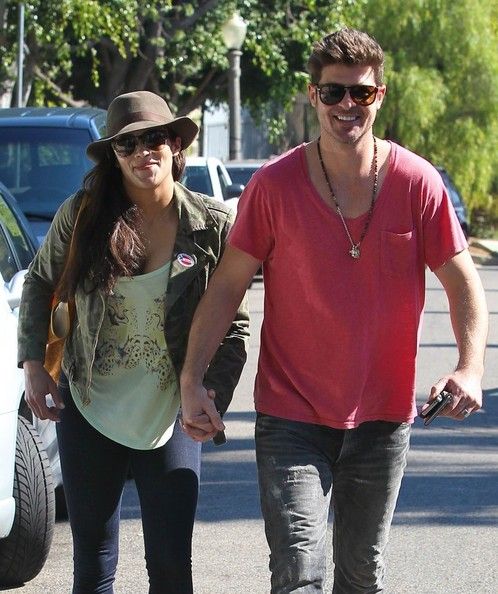 Friends of Robin Thicke and Paula Patton claim Paula "may" take Robin back (allegedly). More inside...
We spotted Robin Thicke out and about in NYC without his wedding ring over the weekend, but that does not mean his marriage to Paula Patton is completely over. Friends of the couple (shown above during happier times) told TMZ that Paula is open to giving Robin another chance.
Sources say Robin and Paula NEVER stopped communicating, however, Paula maintained that she wanted a divorce....at first. Now, Paula's tone has changed and she wants Robin to convince her that they can make the marriage work to her satisfaction.
On an interesting note, friends say Robin's public antics (e.g. singing "Let's Stay Together" in concert) HAVE NOT swayed Paula. She's more impressed by Robin's parenting skills and how he keeps in touch with their son.
At least there's hope.....

Photo via Fame