---
YBF KIDS: Monica & LaLa Take The Kiddies To The Georgia Aquarium + Boris Kodjoe, Nicole Ari Parker & Kids Attend 'Island Of Lemurs: Madagascar' Premiere
Posted: 30 Mar 2014 08:38 AM PDT
Monica and bestie LaLa spent the day with their sons at the Georgia Aquarium. Also, Boris Kodjoe, wife Nicole Ari Parker and their children attended the premiere for Island Of Lemurs: Madagascar. Check out the cute YBF kid pics inside…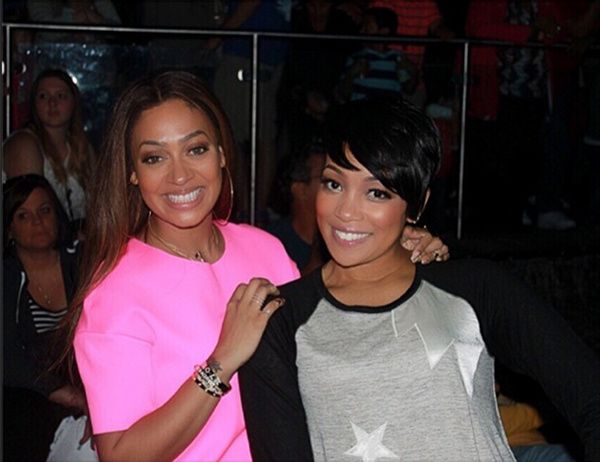 This weekend was all about the kiddies. Monica, LaLa and LaLa's mother Carmen, hung out in Atlanta on Saturday with Rocko, Romelo and Kian to explore at the Georgia Aquarium.
Mekai (son of the creative director for LaLa's Motives Cosmetics), Romelo, Rocko and Kian looked like they were enjoying themselves. Monica posted, "#MyCrewToday #NoGreaterLove Mekai @romelohill @rockohill & Kiyan.... @GeorgiaAquarium #MyKindOfDay" Cute.
Romelo loved up on his mommy, "#AlwaysMommasBaby He's such a tough guy but there's never a moment he refuses to show his momma love... #MyKidsAreMyLife"
Here's video of LaLa coaxing Rock and Romelo to touch the sea creatures:
And although baby Laiyah couldn't go, she got in some time with her "auntie" LaLa after they got back from the aquarium. Monica said, "#BabyGirl didn't go to the aquarium today but of course we had to come back and love on her #SheWillBeAbleToHangSoon #LayAndLa" She is SO adorable.
And other celeb kids spotted...
We rarely see the Kodjoe clan together. Boris Kodjoe, his wife Nicole Ari Parker and their two children, son Nicholas and daughter Sophie spent some quality family time together yesterday.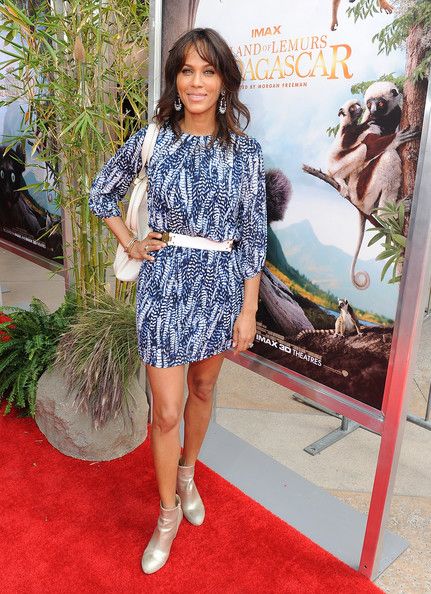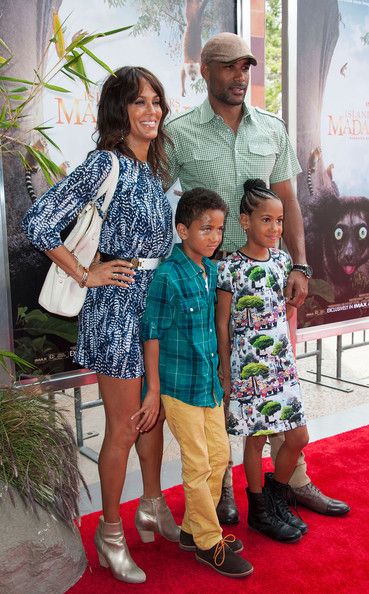 The Kodjoe family hit the red carpet to attend the premiere of of Warner Bros. Pictures and IMAX Entertainment's Island Of Lemurs: Madagascar at the California Science Center in L.A. They are one beautiful family.
Fun times.
Photos: LaLa's IG/Monica's IG/Angela Weiss/Getty Images North America
Pharrell, Tia Mowry-Hardict, Kevin Hart, Christina Milian & More Hit THE 2014 KIDS' CHOICE AWARDS Orange Carpet
Posted: 30 Mar 2014 07:20 AM PDT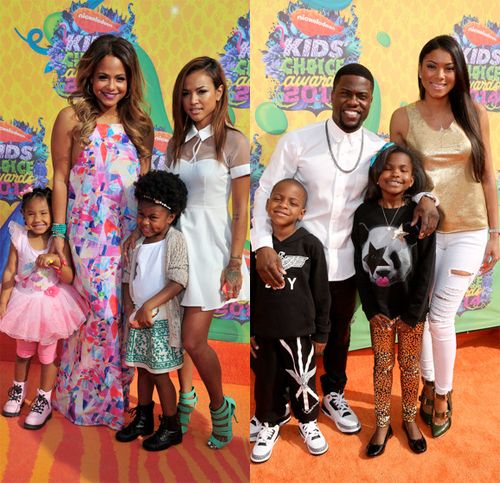 Pharrell, Tia Mowry-Hardict, Kevin Hart and more hit up the orange carpet of Nickelodeon's 27th Annual Kids' Choice Awards yesterday. Check out your fave YBF kids and celebs inside...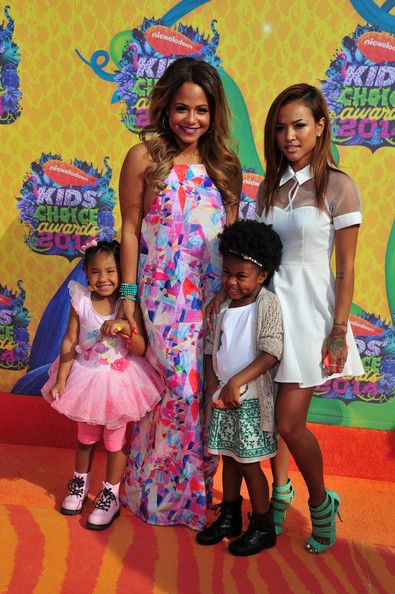 Nickelodeon's 27th Annual Kids' Choice Awards kicked off yesterday at the USC Galen Center in L.A. Christina Milian, along with her daughter Violet, hit the orange carpet with her bestie Karrueche and her niece Samira.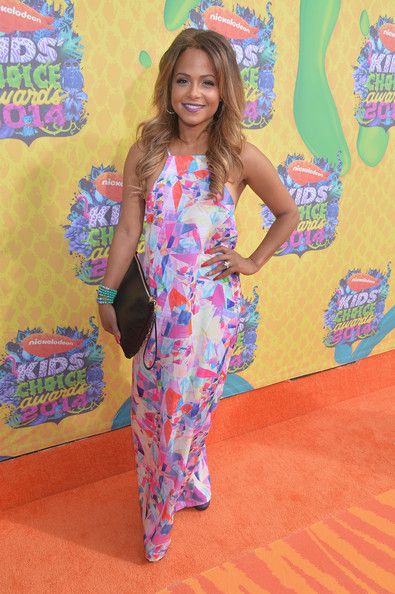 Christina shared, "Best Friends in The Making.. Kids bring the best out of us all.. Sometimes! Lol!!! J/k #kidschoiceawards @karrueche @violetmadison and lil Miss Samira"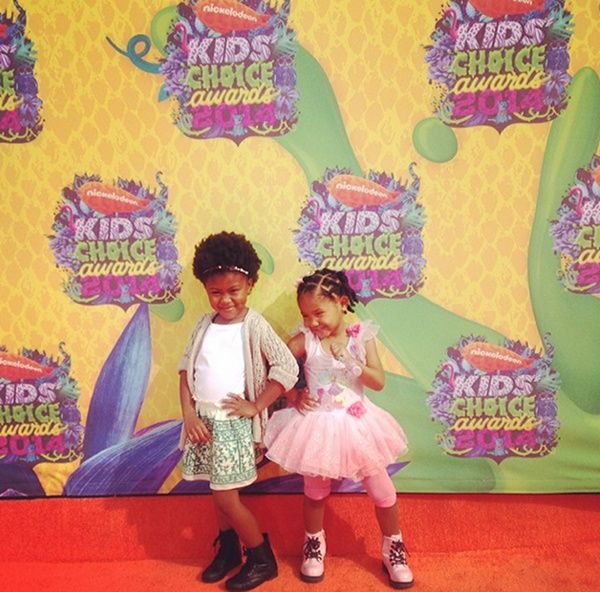 And the adorable little ladies couldn't wait to have their picture taken on the orange carpet. Kae said, "They couldn't wait to walk the carpet lol @violetmadison & Samira" Too cute.
Funnyman Kevin Hart, his girlfriend Eniko, his son Hendrix and daughter Heaven hit the carpet looking very stylish.
The fam took an "usie" as they sat in the audience. Kevin said, "At the "Kids Choice Awards" with the FAM having a blast!!!! My kids love this.... #KCAselfie #harts"
Uber stylish Pharrell, along with his wife Helen, hit the orange carpet with a custom made G I R L jacket (promoting his new album) and colorful kicks.
Cree's mom, Tia Mowry-Hardict hit the carpet in a two-toned Versace fitted dress and Jimmy Choo sandals. Cute.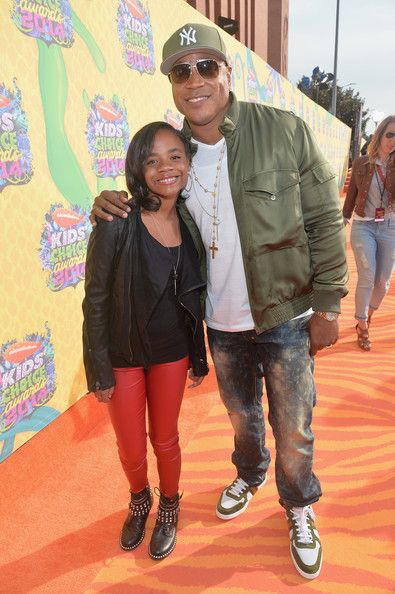 L.L. Cool J was there with his youngest daughter Nina.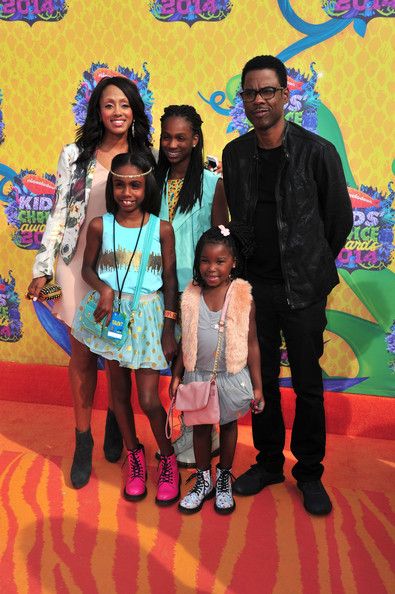 Comedian/actor Chris Rock bought his wife, Malaak Compton-Rock, his daughters Lola, Zahra and family to enjoy the show.
"Shake It Up" Disney star Zendaya hit the carpet looking cute in a Oscar de la Renta top, cut up jean shorts and Chanel shoes.
Actor/comedian Kel Mitchell and his wife Asia Lee looked cute in black and white.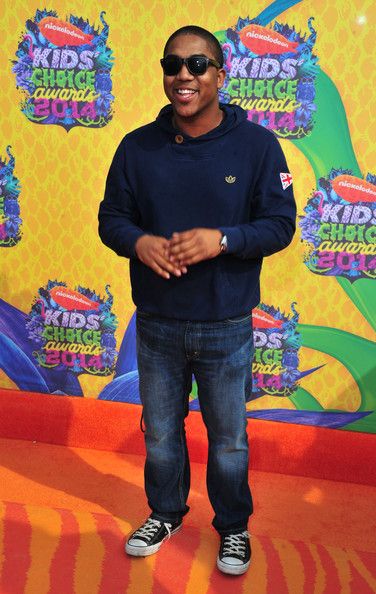 Nickelodeon's "Zoey 101" star Christopher Massey hit the carpet.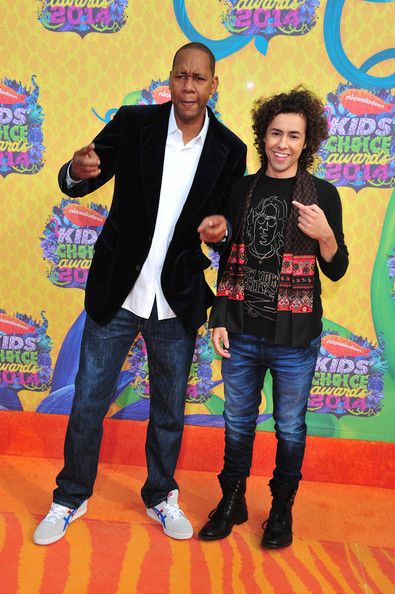 "See Dad Run" co-stars Mark Curry and actor Ramy Youssef attended the awards.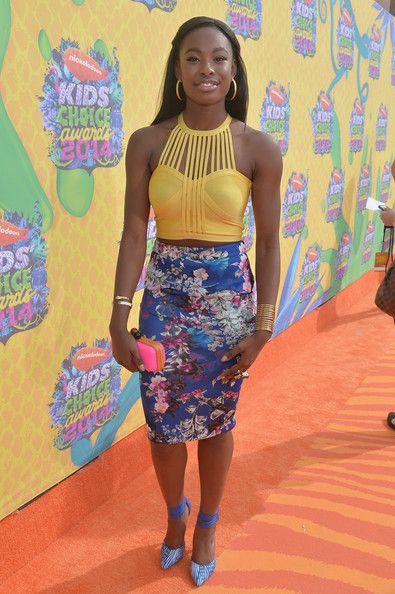 Disney Channel actress Coco Jones looked fab on the carpet.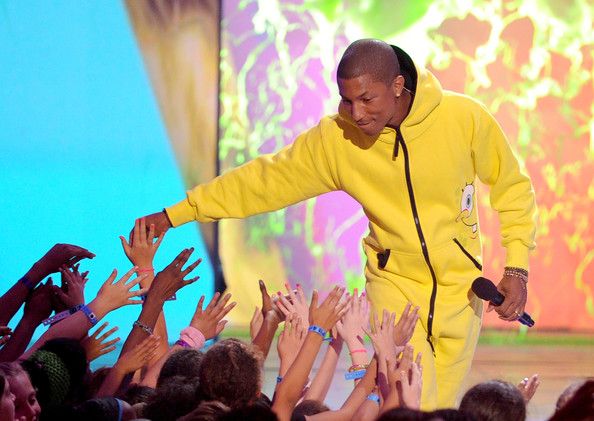 In true Nickelodeon fashion, Pharrell (in his SpongeBob SquarePants pajamas) Kaley Cuoco were "slimed" as they presented an award.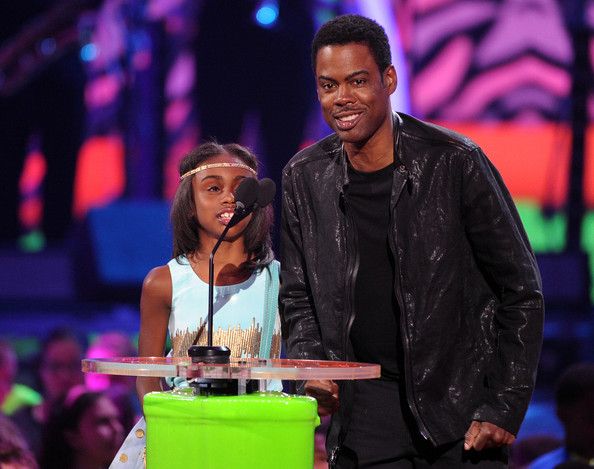 Chris Rock and his daughter hit the stage to present an award.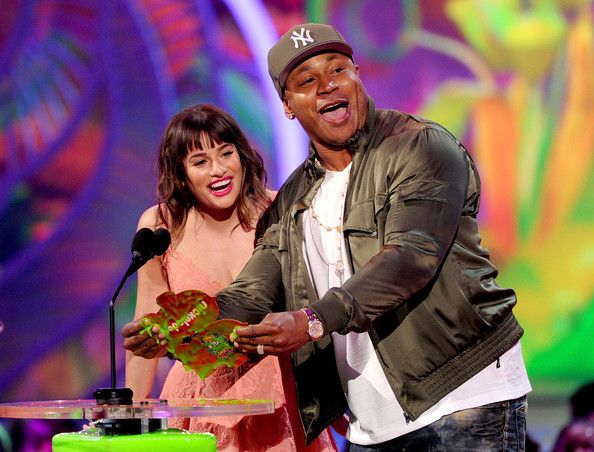 L.L. Cool J got his hands covered in green slime as he presented an award.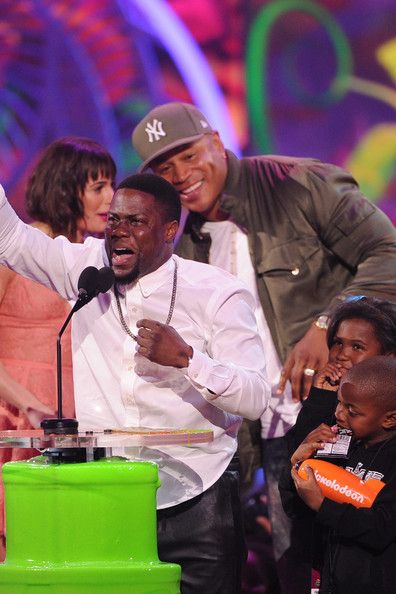 And Kevin Hart won the Favorite Funny Star award.
Fun times.
Photos: Frazer Harrison/Getty Images North America/Christina's IG/Karrueche's IG/Kevin Hart's IG
PRE-WEDDING FAB: Kandi Burruss' Bachelorette Bash With "RHOA" Castmates, Family, Friends And…A Stripper!
Posted: 30 Mar 2014 06:30 AM PDT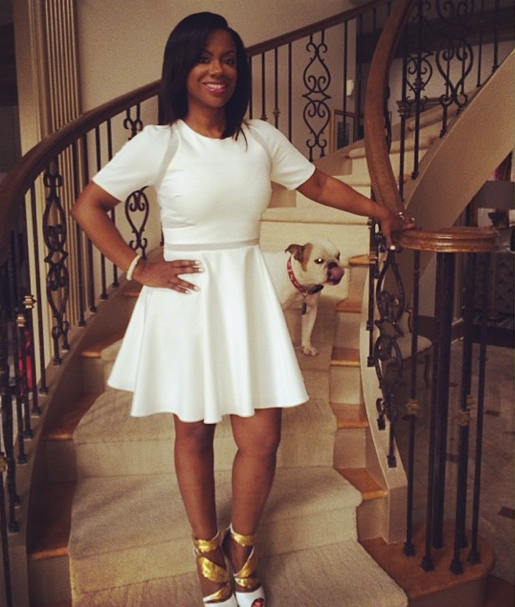 Kandi Burruss celebrated her upcoming nuptials yesterday with a few of her "Real Housewives of Atlanta" castmates, family, friends…and a stripper. Check the pics when you go inside…
Kandi is gearing up to walk down the aisle and yesterday she partied with friends and family to celebrate her pending nuptials to her fiancée Todd Tucker.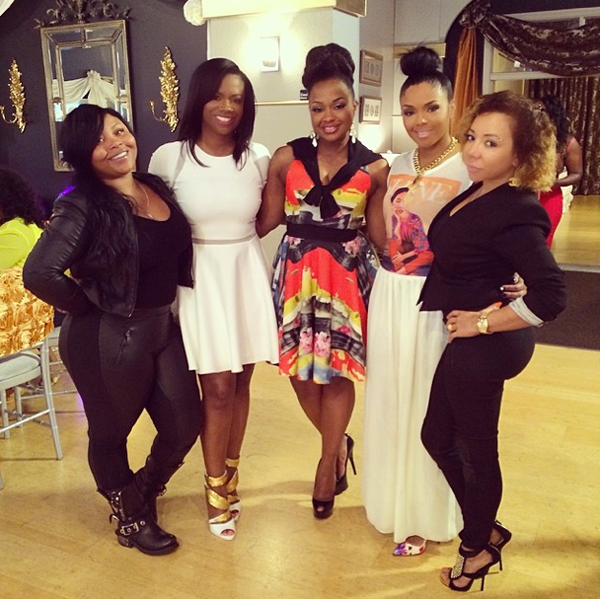 Tiny, Phaedra Parks, Rasheeda, Porsha Williams, Shekinah and Ne-Yo's ex Monyetta Shaw were there for the pre-wedding festivities.
And surprisingly, Kandi's mother, Mama Joyce was there too.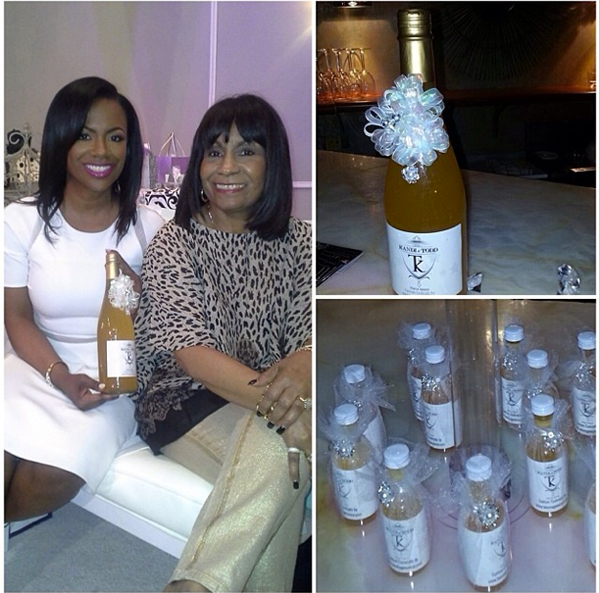 The bridal shower came complete with her own signature "Peach Kandi" cocktails, bottled with a personalized label. She also had customized miniature take home bottles for her party guests.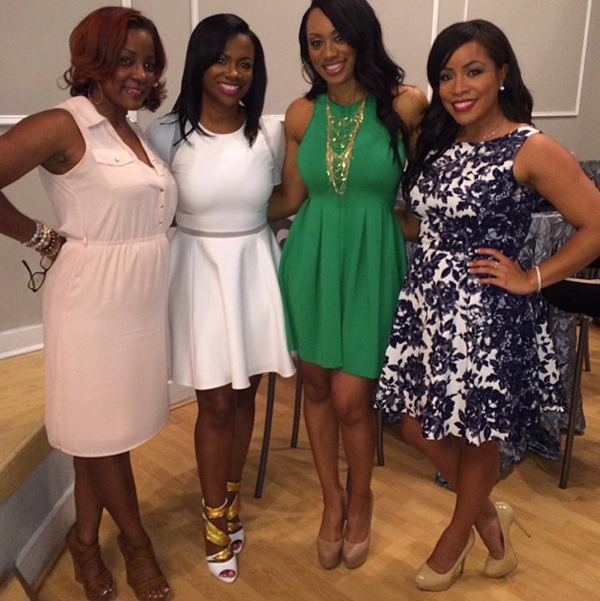 Kandi surrounded herself with her childhood friends she's known since middle school. She shared, "We've all been friends since the 6th grade! @meme0522 @camcambi & @reeceodum met at #RidgeviewMiddleSchool 26years ago. Wow... I've known them most of my life."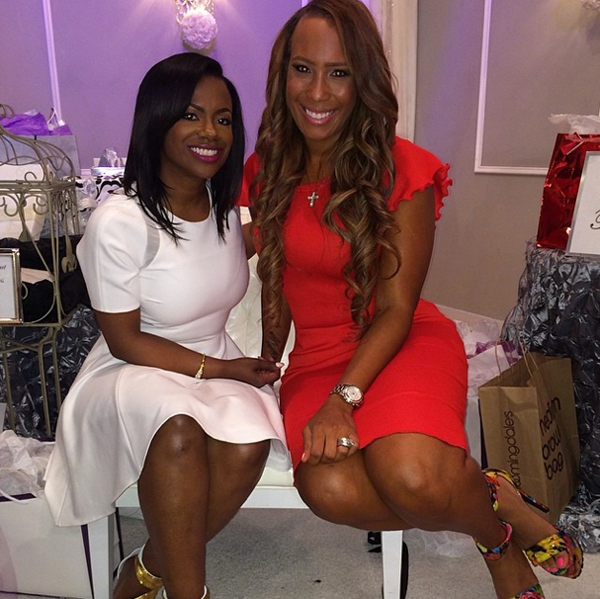 Kandi and her friend Chanita Foster (who oversees her Kandi Cares Foundation) posed for a pic.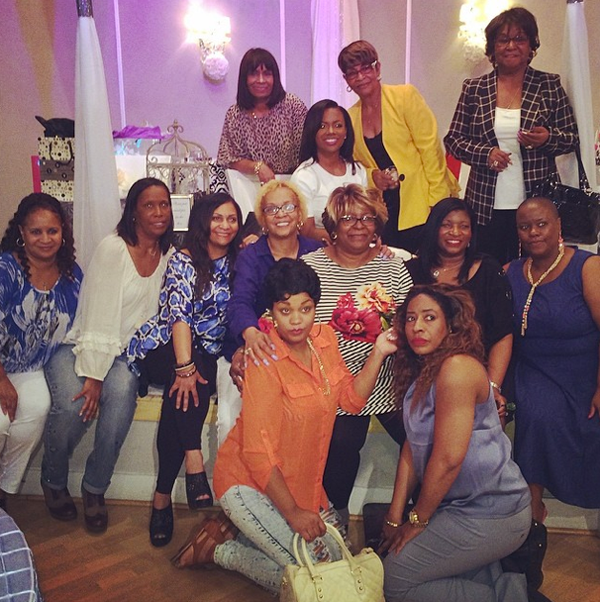 Group shot of Kandi's family having fun.
After the bridal shower, the ladies hit up the after party in a club for the bachelorette party, where Kandi and friends enjoyed music, drinks and…a stripper.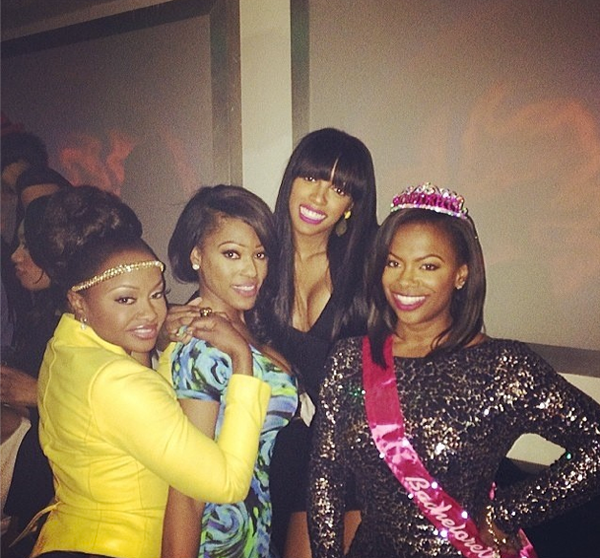 Well alright.
And the southern belle (Phaedra) got in on the donky booty bouncing, dancing to "Blow The Whistle" as Porsha smacked her behind:
Fun times. Congrats Kandi!
Photos: Kandi's IG/Rasheda's IG/@camcambi
REPORT: Benzino Allegedly SHOT By His NEPHEW At His Mother's FUNERAL
Posted: 29 Mar 2014 06:08 PM PDT
Benzino was allegedly shot this afternoon en route to his mother's funeral. It's reported his own nephew shot him. Find out the deets inside…
"Love & Hip Hop: Atlanta" star Benzino (real name Raymond Scott) was reportedly shot as he was traveling to his mother's funeral today. His nephew, 36-year-old Gai Scott, was reportedly arrested by police and charged with assault with intent to murder.
According to local news station WCVB, Benzino was driving a red Dodge SUV to his mother's funeral procession at St. Peter's Church in Plymouth County, Massachusetts. His nephew allegedly pulled up in a car beside him and started shooting, hitting his uncle.
Plymouth County District Attorney Timothy J. Cruz released a statement:
"There has been growing family tension between Raymond Scott and Gai Scott. At some point when the cars were side by side, Gai Scott fired several shots into the red Dodge SUV being driven by Raymond Scott."
Benzino was taken to a local hospital with non-fatal injuries. His mother's funeral was delayed, but was held shortly after. His "LAHH" co-star, Stevie J posted pics (above) of Benzino in the hospital after the shooting and from the looks of it, he will be ok.
Crazy! Can't imagine heading to a family members' funeral only to get shot by another family member.
Get well soon...
Photos: Stevie J's IG

Tika Sumpter Gets Boho-Chic In L.A. + Cassie Hosts 'Young & Reckles' Party In Vegas
Posted: 29 Mar 2014 10:44 AM PDT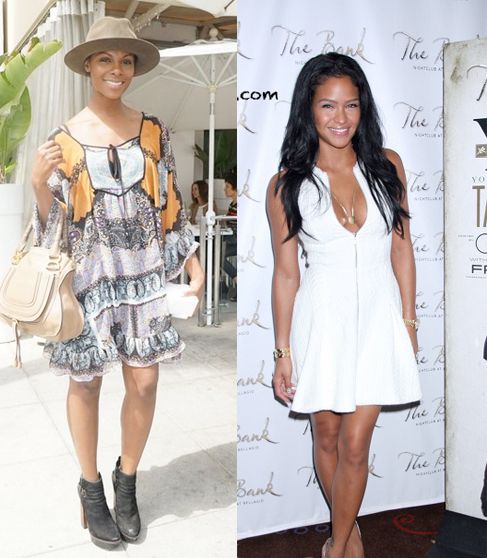 Tika Sumpter was spotted walking the streets of L.A.,while Cassie hosted an event in Vegas. Check out the pics of the beauties inside…
"The Haves and the Have Nots'" actress Tika Sumpter was spotted strolling though L.A. giving a boho-chic vibe.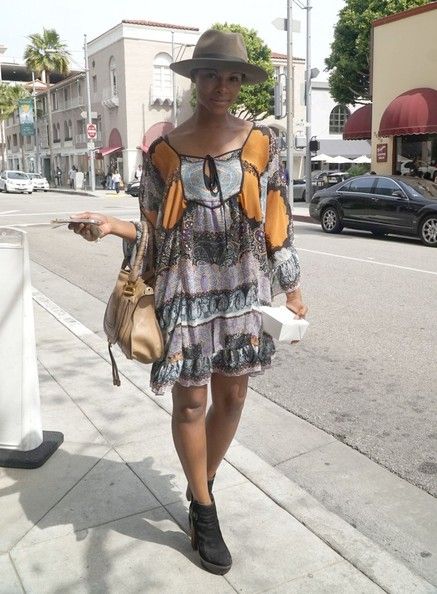 The "Ride Along" actress was cute and casual as she enjoyed some retail therapy. Cute.
And in Vegas...
Last night, Cassie hosted the 'Young & Reckless Clothing' Spring Break takeover at The Bank nightclub in Las Vegas. Diddy's chick rocked an adorable Nicholas Ponte zip dress in white paired with nude pumps.
We told you earlier Cassie teamed up with the trendy fashion brand 'Young & Reckless' to launch her own collection of tops and jackets called "EN-WHY2EL-AYE" (read: NY to LA).
Nice!
Photos: FameFlynet/ PacificCoastNews/Cassie's IG