---
Floyd Mayweather IMPLICATED In ALLEGED Beating And Kidnapping Of Two Former Employees
Posted: 12 Mar 2014 09:59 AM PDT
Two former employees are pointing the finger at Floyd Mayweather for an alleged kidnapping and beating that left them badly bruised and hospitalized. More inside....
Boxing champ Floyd Mayweather (shown above in a new photo from his first week of training camp as he preps for his upcoming fight) has been accused of overseeing a "Breaking Bad" style-beatdown of two former employees.
TMZ Sports reports that two men who worked on Floyd's Vegas homes say the Champ accused them of stealing jewelry. And that led to an off-site confrontation.
The men allege that Floyd's goons beat them senseless using various weapons, including clubs. The men claim they were so badly bruised that they had broken arms and legs and were hospitalized!
For now, the former employees are boxing back with their lawyer and are tossing around terms like "attempted murder, mayhem and kidnapping."
Floyd was released from jail a little over a year ago after serving time for domestic violence and battery charges.

So far, Floyd and his goons team have not commented on the possible lawsuit.
The Randomness:
1. Rick Ross officially has the #1 album in the country after selling $180,000 of Mastermind last week. Pharrell is #2 with G I R L.
2. Alicia Keys, Kendrick Lamar, & Pharrell gear up for 'Spider-Man 2' Soundtrack. STORY
Photo via Floyd's Instagram
Porsha Williams Gets NOTHING In Divorce Settlement With Kordell Stewart + New Single "Flatline" Artwork & Release Date Revealed
Posted: 12 Mar 2014 09:00 AM PDT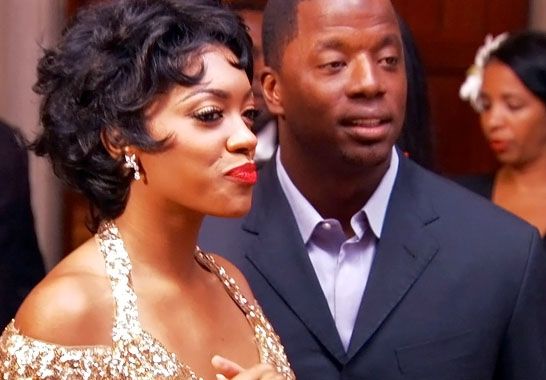 Porsha Williams and Kordell Stewart's divorce settlement details have been released. And she's probably pissed. Also, find out the deets on her new single inside…
"RHOA" star Porsha Williams and Kordell Stewart's divorce was finalized back in December and now the settlement details have surfaced.
According to TMZ, Porsha will NOT get any alimony, she won't be able to keep their house and she won't receive any NFL retirement money. Oh, and she gets no cash and NO health insurance. Not only that, she's forced to pay off her own credit card balances.
So what does Porsha get to keep? She will keep her engagement ring, $19,000 for her attorneys and other things like her jewelry, clothes and personal items.
As for her ex-husband Kordell, he gets two houses, two plots of land, a 2013 Mercedes, a 2010 Porsche AND his full retirement benefits. He also will keep 100% interest in his companies.
Not to mention there's rumblings of Porsha possibly getting the axe from "RHOA". Hopefully her Mexican baby hairs can save her....
Guess being his "beard" didn't pay off like she had hoped. Because if they had an "agreement" like she kept emphasizing in the last episode, she's absolutely horrible at protecting her interests in agreements.
But on a brighter note…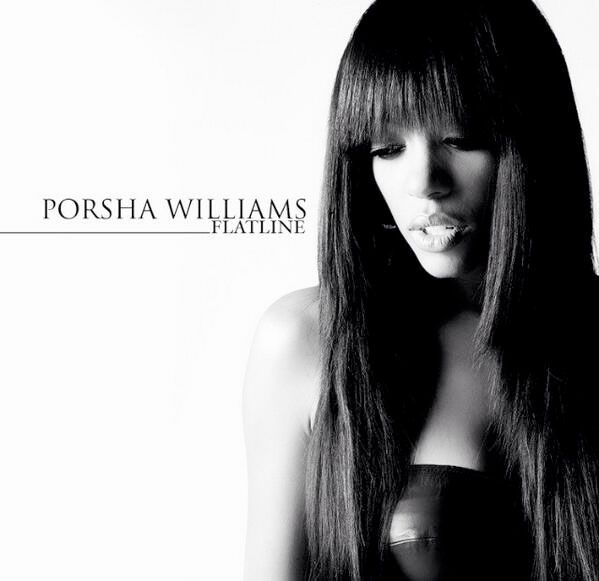 Porsha is pursuing her singing career with the release of her new single "Flatline."
We told you earlier this year Porsha was releasing a new track and it seems she's really serious about singing professionally. She recently starred in Kandi Burruss' stage play A Mother's Love where she showed off her singing and acting abilities....
Now, she has released the artwork for her single (above) and the song will hit iTunes March 17th. This should be interesting...
BONUS: Has Porsha been flirting on Twitter with Chad "Ocho Cinco" Johnson? It appears so.
I passed by the tv and Porsha though...

— Chad Johnson (@ochocinco) March 10, 2014
"@ochocinco: If I'm a mess just clean me up‼️RT @Porsha4real: @ochocinco you a mess ""Well, well, well...here you go Mr."

— #FLATLINE MARCH17 (@Porsha4real) March 10, 2014
It could be just some innocent flirtation, for now, but Porsha did recently reveal that she's dating and SOMEONE is "standing out from the pack". Could it be Chad?

Photos: Bravo TV/Porsha's IG & Twitter

Sanya Richards-Ross ON Keeping It Spicy & Bedroom Fun With Hubby Aaron Ross In PYNK's "ELITE" Issue
Posted: 12 Mar 2014 08:12 AM PDT
Olympic Gold medalist and reality tv star Sanya Richards Ross covers PYNK Magazine's ELITE issue where she reflects on her career highs, exposing intimate details of her life on television and reveals how she keeps her marriage "spicy." More inside....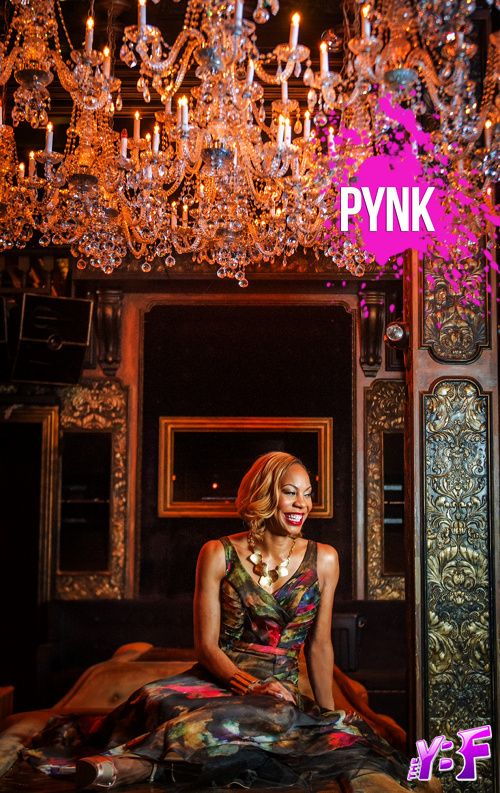 For PYNK Magazine's ELITE issue, Sanya Richards-Ross, who stars on the hit WeTV series "Glam & Gold", opens up about surviving low points in her career, winning her first Track & Field gold medal and how she and her NFLer hubby, Aaron Ross, manage to keeping their sex life exciting. We doubt it's all that hard for those two.
Here are highlights from the interview:
PYNK: You started running at age 7. Was there a particular athlete that served as a role model for you growing up?
SRR: "Growing up in Jamaica, I admired Melin Ossie so much. She was a hero in Jamaica. I watched her in the Olympics and wanted to be just like her."
PYNK: After the race starts, what's the first thing that goes through your mind?
SRR: "I think most of my thoughts before the gun goes off. After the gun goes off, it's just about executing my race strategy. When I'm standing behind my block I tell myself that I can do all things through Christ which strengthens me. I remind myself how prepared I am for this moment. I really try to encourage myself on the start line. During the race, I'm laser focused on really trying to execute each phase of my race strategy so that I can run my best race."
PYNK: Most athletes like to listen to Hip-Hop music to get ready for a competition or game. What's your favorite song that gets you amped up?
SRR: "I love listening to music but my husband and sister are usually the ones that put the music on my phone. I'm that person that's like 'download on my phone what you have' [laughs]. Right now Beyonce's "Bow Down" is what gets me hype. When I put that on I feel like I'm that chick!"
PYNK: How did it feel the first time you won an Olympic Gold Medal?
SRR: "When I won my first individual metal, it was incredible. I'd dreamt about winning an Olympic championship since I was 9 years old. In fact, we had an assignment in school where we had to write what we wanted to be when we grew up and I wrote that I wanted to be an Olympic champion. It's something I dreamed of for a very long time. To be able to win and have my entire family there with me, it was more than I ever dreamed of. I felt like I ran into my destiny."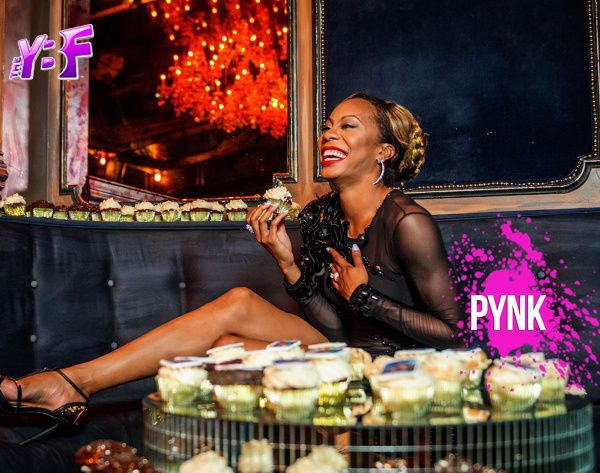 PYNK: We loved your reality show, "Glam & Gold". Did you have any concerns about doing reality TV?
SRR: "No, I didn't. It was a good experience for us. It brought my family closer together so what more could you ask for? It was fun, I enjoyed it."
PYNK: Was there anything that was left on the cutting room floor that you wish they would have shown?
SRR: "Yeah. It's pretty hard to tell the full story of your life and relationships in an hour-long show. There were things with my sister and I that I felt like they showed a lot of our drama and struggles but I felt people didn't get to see as much of how we connect. But I understood and I liked the show. Sometimes, I wished the picture was painted a little differently so that people would have more insight."
PYNK: What was the lowest moment in your career?
SRR: "My lowest point was in the Beijing Olympics. I was favored to win the 400 [meter] and I won every race that season. The only race I lost was the Olympic finals. I was utterly devastated. It was by far the lowest point of my career because I wanted to win that race so badly. I just didn't execute. I was overthinking and I was so nervous. There were so many things that happened that night. It was tough. As soon as I crossed the finish line, I realized I had to wait four more years to make it there again. It was a tough pill to swallow. But it made me stronger and my resolve even greater to come back and win in 2012. A huge part of being successful is embracing and learning from your failures."
PYNK: Is there anything outside of the sports world that you dream of achieving?
SRR: "I have lots of big goals just like on the track! I do want to get into acting. I love acting and it's something that I want to do when I'm done competing. I like hosting. I'd love to co-host a talk show like The View and I'm also an entrepreneur. My sister and I own a hair salon in Austin [Texas] and we'd love to open more and hopefully franchise our business."
PYNK: What has been your greatest achievement in life?
SRR: "Having an amazing successful marriage has been one of my greatest achievements. Especially, navigating this world of sports with the travel and all of the demands that are placed on us. I'm so blessed to have a great guy in my corner. We both work really hard and cherish each other. It's just been great."
PYNK: How hard is it being married to another athlete?
SRR: "It's as hard or as easy as you make it. Because [Aaron]Ross and I started dating in college, I think we figured out what worked for us very early on. I met him and then just a month later, I traveled for a month to compete. He would stay with me a lot and I remember my sister said he would be in the house listening to slow jams. You know, missing me [laughs]. But it's just been great. We encourage each other. We support each other. Absence makes the heart grow fonder. So, when he's away at training camp, I miss him desperately and can't wait to see him and vice-versa. I think it minimizes our fights [laughs] because we're so excited to see each other most of the time. It's awesome. It works well for us."
PYNK: Is there ever a power struggle between you two?
SRR: "No. That has been one of the greatest gifts of my marriage. My husband is so confident and comfortable in his own skin that he never feels like I'm doing too much or anything like that. He's very supportive. For a woman, it's much easier because we're naturally supportive. I always want to see him do better and better every year. When he comes to events that are for me, he's always like 'no, it's about her'. When people ask him for autographs, he's very humble about it. So, we don't have any power struggles at all."
PYNK: Our last issue was the Provocative Issue, what advice do you have on how to keep a marriage spicy?
SRR: "Because [Aaron] Ross and I have great trust in our relationship we also have great trust in the bedroom as well. So, nothing is off limits. We have fun in the bedroom. We'll be in like the most intimate moment, and we'll just burst into laughter! It's just amazing because it takes away all my inhibitions and I don't feel like anything I do is awkward. I think having that level of trust is important so that you can have fun and explore together."
Pick up your copy of PYNK now.....
Photos via PYNK
NEW BOO? Terrence J. Reveals His "Personal Chef"
Posted: 12 Mar 2014 07:24 AM PDT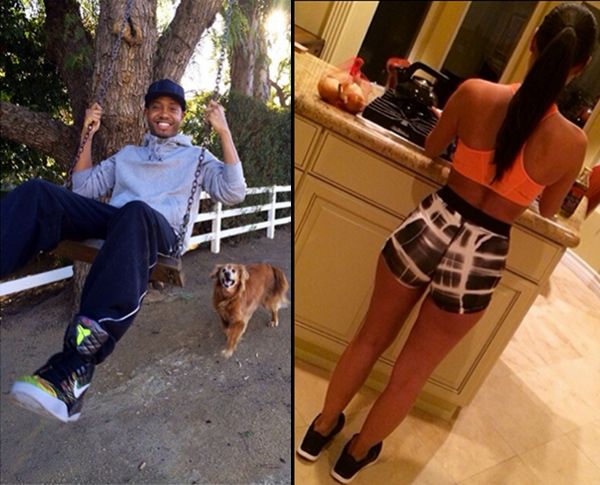 Terrence J. showed off his new "personal chef". But by "personal chef", he MAY have meant she's cooking up more than some ish in the kitchen. Check out who could be the E! host's new boo inside....
Does Terrence J have a new boo? Well, he Re-grammed a sexy pic of a model/blogger named Nicole Isaacs...and labeled it "Personal Chef." And most guys we know wouldn't snap an ass-pic of a chick who is strictly platonic and post it to IG.
When the host realized this would catch most people's eye, he quickly deleted the pic. But not before we copped the screenshot.
So we did a little digging, and discovered that the two have been doing a little e-flirting for months now. She seems to have already met his celebrity friends and traveled to All-Star weekend last month (likely with him).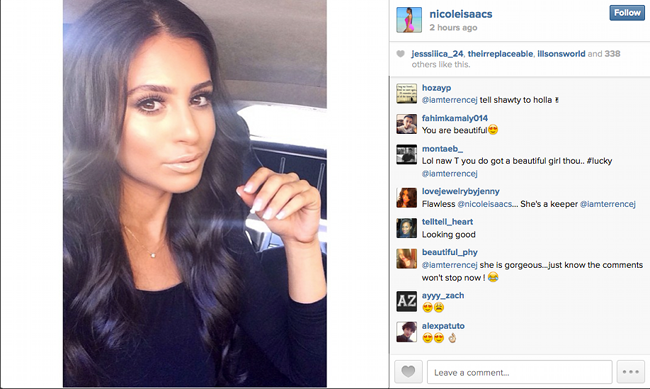 She appears to be turning her (sponsored?) travels into a food and travel blog that she's been doing photoshoots for recently. And on her latest pic, folks were quick to call her Terrence's girl after his deleted post.
She posted about him and pup Reggie a couple weeks ago saying "My boys!":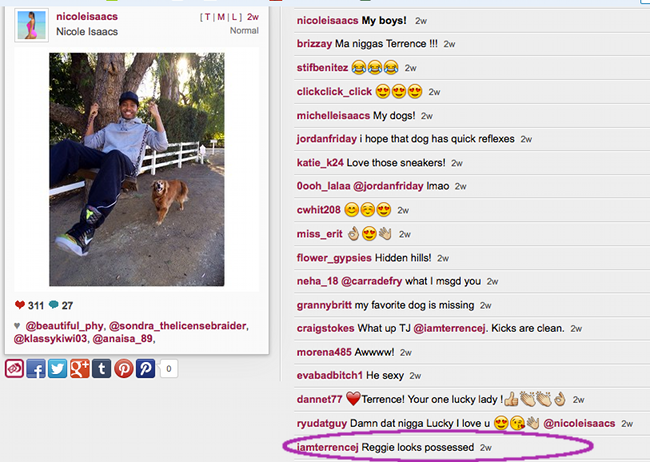 And Terrence commented on the pic she originally posted herself a few weeks ago cooking in the kitchen.
And she's already cool with a few of the celebs Terrence as been seen hanging out with, including Gabrielle Union. We spotted Gabby commenting on a recent pic of cronuts Nicole posted, and then Terrence commented on one of her photoshoot pics about it:
Looks like they're almost ready to go public with their....whatever you want to call it. Cute.
Photos: Nicole's IG, Terrence's IG
RUMOR CONTROL: Toya Wright DENIES Atlanta Home Shared With Memphitz Is In FORECLOSURE, But Is Another Home Up For Short Sale?!
Posted: 11 Mar 2014 04:21 PM PDT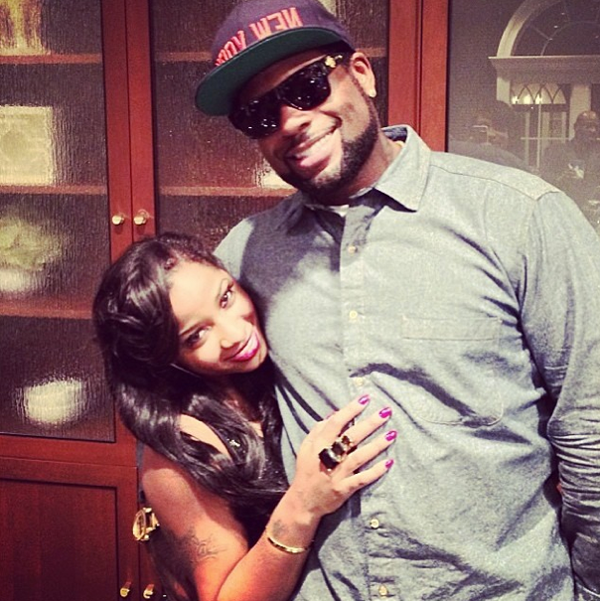 Toya Wright has responded to reports that her Atlanta home she shares with her husband Memphitz is currently in foreclosure. Find out what she had to say inside, and what we found out ourselves…
There is a report circulating alleging that Toya Wright and her husband Memphitz's Atlanta home is currently facing foreclosure. That rumor, unsurprisingly, appears to be false.
Toya got wind of the news and took to her Twitter to deny the reports saying:

But where there's smoke....there's fire.
After Toya's response, we did a little digging and found out that a separate house they possibly shared in Fulton County is on the market to be sold. And Memphitz is listed as the current owner of that home.
(CLICK DOCUMENTS ABOVE FOR FULL SIZE)
We reached out to the real estate agent who listed the property, and we're told the owner defaulted on their mortgage and the home went into pre-foreclosure. The owner then chose to put the house up for short sale as an alternative. It was confirmed that said home is not being occupied by the owner.
According to public records, Memphitz is the last listed owner and he purchased the 6-bedroom/5-bathroom home in September 2006 for $553,000. The house is currently listed as "pending sale" for $365,000, which means the buyer and seller have entered into a contract and are working on finalizing the details. The deal should be competed by the 27th of this month.
That Atlanta home is currently being occupied, but NOT by the owner. So it appears the home that is under short sale, is not Memphitz and Toya's primary residence. But Memphitz is listed as the most current owner.
It's unclear as to how the home ended up facing foreclosure. It's also unclear if Memphitz is the sole person responsible for making sure the mortgage is paid.
DEATH BY FASHION: Rachel Roy's Fashion Line DISCONTINUED
Posted: 11 Mar 2014 03:35 PM PDT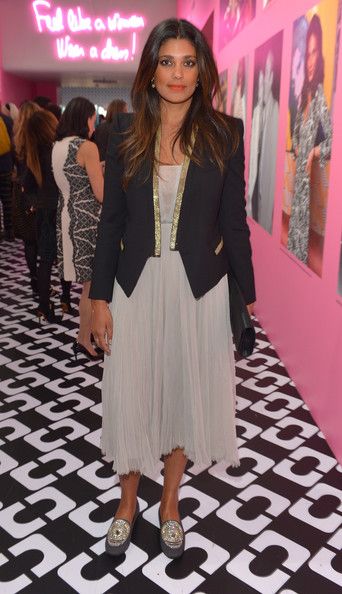 Rachel Roy was recently hit with news that her parent company Jones Group will discontinue production of the Rachel Roy Collection. More inside....
Many of Rachel's super cute frocks will be disappearing from racks.
Despite celebrating their 10th anniversary and mounting an impressive showing at New York's Fashion week last month, Jones Group has decided to cease production of the Rachel Roy Collection. A rep for Jones Group said "RRC", which is sold in high end stores like Nieman Marcus, Saks Fifth Avenue and Bloomingdale's, is not in line with Jones's overall strategy.
Rachel showed her Fall/Winter 2014 collection at NY Fashion Week, but it won't be purchased and distributed....as of right now.
Jones, which has held a 50 percent stake in Rachel Roy's business since 2008, said it will "continue to support" of her contemporary label Rachel Rachel Roy, which is sold exclusively at Macy's. Rachel's designs have been spotted recently on fab ladies like Gabrielle Union and FLOTUS Michele Obama.
Never fear....designer Rachel Roy is not throwing in the towel yet. She told WWD that she plans to produce the collection somehow herself and is looking for a business partner. Too bad she can't turn to cash-strapped ex-husband Damon Dash in her time of need.
Photo via GETTY
NEW TWERK TEAM: Christina Milian, Karrueche & Tiny Take "Twerk Out" Fitness Class
Posted: 11 Mar 2014 02:34 PM PDT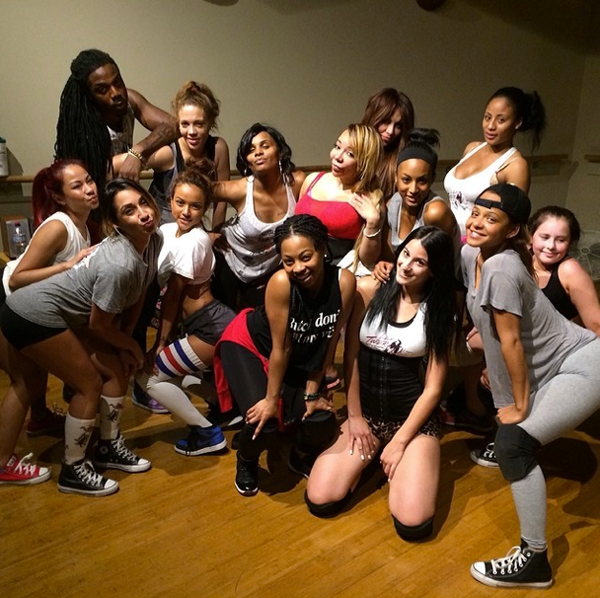 Besties Christina Milian and Karrueche along with Tiny took their workout to another level by attending a "twerkout" class last night. Check out the pics of the ladies getting it in…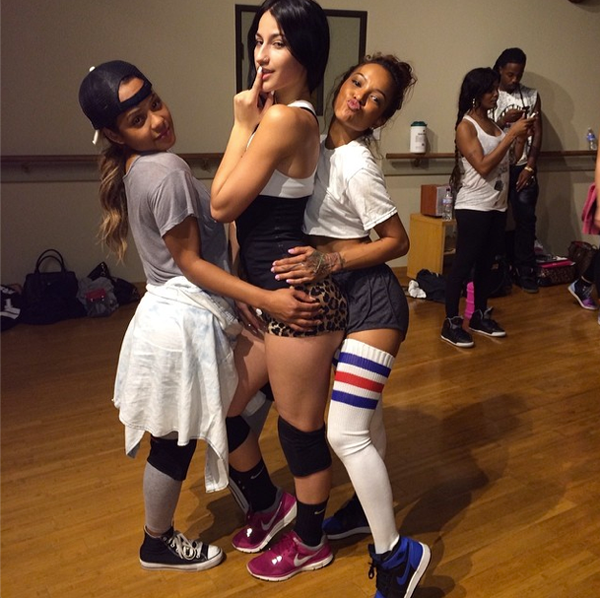 After celebrating Christina Milian's daughter Violet's fourth birthday, besties C Millie and Chris Brown's on-again-off-again girlfriend Karrueche Tran, along with Tiny, hit up a private "twerkout" fitness class on yesterday. Kneepads and all...

Christina, Karrueche and Tiny (wrapped in her waist cincher) got dressed in their workout gear and twerked off those calories last night. Maybe Tiny's trying to get some new moves for her husband T.I....since they seems to be on the rocks as of late.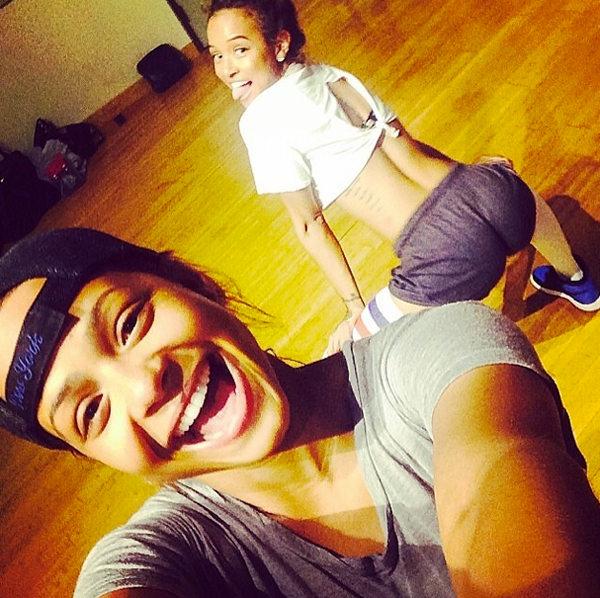 Karrueche admitted to being shy at first but it looks like she eventually got the hang of...some of it.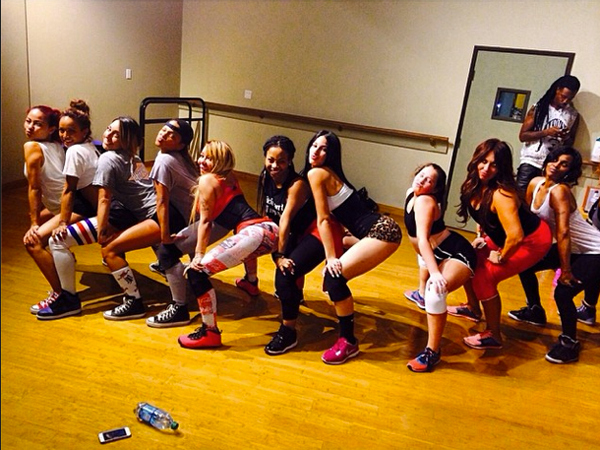 Did Tip approve of this Tiny? We wouldn't want him blasting you publicly about you flaunting your "ass"ets again on Instagram.
Fun times.
Photos: Karrueche's IG/Christina Milian's IG/Tiny's IG/Twerkout's IG
SPEAK ON IT: Tina Campbell Taking "Full Responsibility" For Her Cheating Husband?!
Posted: 11 Mar 2014 01:14 PM PDT
With season 3 of "Mary Mary" off to a great start, the infidelity that Tina Campbell confronts has emerged as one of the show's most intriguing storylines. Find out why she takes "responsibility" for her husband stepping out of the marriage and speak on whether you agree or disagree.
During a high-profile EBONY cover story a few months ago, we first learned about gospel singer Tina Campbell attempting to stab her husband, Teddy Campbell, for stepping outside of their marriage. Now, on the current season of the "Mary Mary" reality series, fans and viewers get to see how the couple dealt with the issue. What may shock some viewers is that Tina appears to take "responsibility" for her husband's cheating....or at least her part in it. Before you get ready to go to war on this with your feminist (and common sense) hat on (we are TOTALLY ready ourselves), check out her full comment.
During an interview with CNikky, Tina had this to say:
On taking "responsiblity" for her husband's cheating:


"I, Tina, assume full responsibility for the issues that I contributed to the relationship. I was controlling, talked too much. And you can never be heard over me because when I wanna talk I got the floor and ain't nobody gonna get it from me until I give it up. Real talk. That was the way it was and I have to work on myself. You know what I mean? I was selfish. When we started having children it's like, I forget that I have a responsibility as a wife. And I'm questioning you like, 'Really, what you want me to do? I gotta baby!'

On making her man feel "small":


Even though that's sometimes what you're faced with, that ain't the right spirit to do it in. And what happens is, you're going on and you're busy and you've got children and you've got work. And what happens is your husband is last and you don't realize that he's last. And if he has a problem with being last you're like,'Well, what am I supposed to do? You know that I've got a career? You know that I've got these babies, you're the one that got me pregnant!' You want your husband to be the man and to take his place, but because 'I'm a strong woman, I'm a this woman and I'm a that woman' we busy stepping on our man. Making him feel small. And you know what? I did that. And I take responsibility for that.
Do you agree that the both persons are responsible when one cheats? Should each person in the relationship consider whether their own actions led to cheating (not just a breakdown) in the relationship? We have our thoughts....and while both people are always responsible for communicating and how their actions contribute to the breakdown or success of a relationship, we can never co-sign on a woman causing a man to CHEAT, or vice versa. Adults who respect each other choose to talk it out or move on from the relationship, not act with disrespect.
But, we want to hear your opinion.
SPEAK ON IT!
Watch Mary Mary talk to CNikky here:
Mary Mary airs on WeTV on Thursdays at 8c.
Jhené Aiko Sexes Up COMPLEX, Dishes On Sharing Daughter With Omarion's Little Brother O'Ryan + More
Posted: 11 Mar 2014 12:24 PM PDT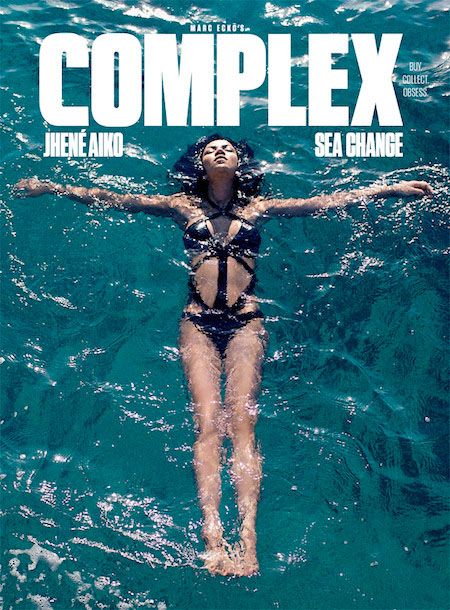 Newcomer Jhené Aiko graces the cover of Complex magazine's latest issue where she opens up about her daughter, her singing career and the passing of her brother. Find out what you may have not known about the newest singer/songwriter who loves a good bikini/monokini on the music scene when you go inside…
Up-and-coming singer-songwriter Jhené Aiko lands on the cover of the April/May issue of Complex. Fashion photographer Marcus Hyde shot the Complex shoot on the beach in Negril, Jamaica.
The 25-year-old singer (who celebrates a birthday on March 16th) is currently overseas with Drake performing their hit "From Time" and a few other songs she helps him out on.
Jhené, who has a sound that gives us Cassie tease, dropped her first mixtape Sailing Souls in 2011 then released an EP last year titled Sail Out. Ahd she's now gearing up for the release of her first studio album Souled Out.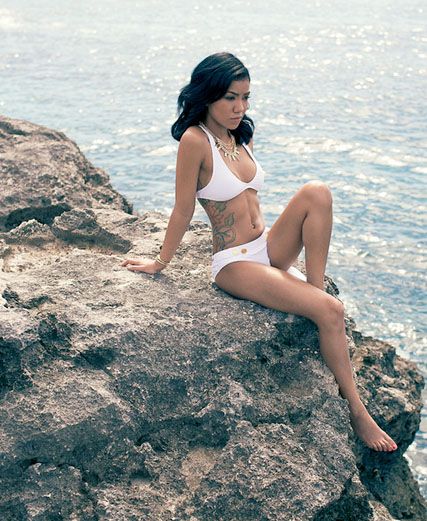 In the interview, Jhené (whose real name is Efuru Chilombo) revealed her mother is Japanese, Spanish, and Dominican while her father is an African-American, Native-American, German Jewish man.
The songstress, who counts Karrueche Tran and Rihanna as good friends (interestigly enough), talked about landing a deal with Epic Records when she was 12, then leaving the music industry to finish school. (Remember her?!)
"I was in high school," Jhené recalls, "and there was a new label boss who wasn't well versed in who I was or my music. I was just like, 'You know what? I want to get released.' "
She eventually linked up with Def Jam exec/producer No I.D. and was signed as the first artist to his Artium imprint.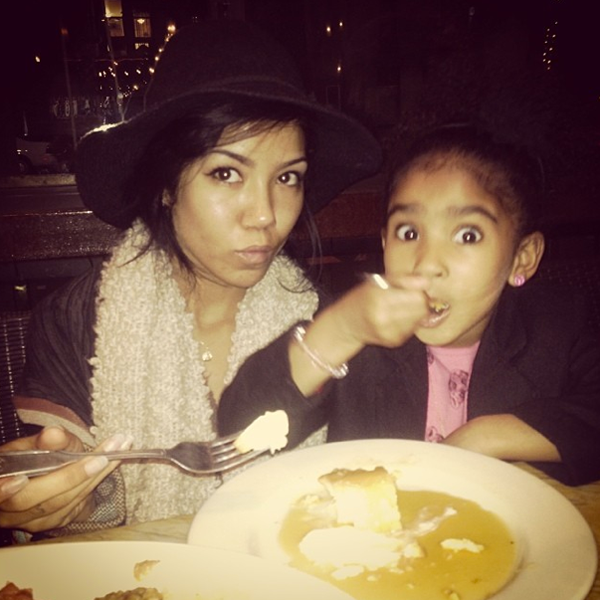 Jhene also opened up about her personal life. She revealed at the age of 20, she had a baby girl with Omarion's little brother, O'Ryan. She named her Namiko Love which means "child of the wave" after reading a book by the Vietnamese Zen Buddhist monk Thich Nhat Hanh.
"There's no such thing as birth and death because the wave cannot die; it's all water. Things manifest when the conditions are right, and they don't manifest when they're not right. But there are no ends, no beginnings, just continuation."
And she opened up about the death of her brother whom she lost two years ago after he lost his battle with brain cancer:
"When he first found out he had cancer he got into Buddhism," Jhené says. "I had started getting into Buddhism when I was 15. We were super close, almost like twins. We would get high and have these talks, like, 'What is life?'"

"He would see friends and they would see that he was walking a little different or had lost weight but he would never tell them, 'Oh, I'm sick.'" Jhené put her feelings into the song "For My Brother." He first heard it the day he passed away.

Jhené got the rising sun on her shoulder to represent her brother. "Waves of sadness crashing against shores of unsureness," she sang for him. "So hard for me to understand when doctors they cannot cure this."

Check out Jhené's full interview here at COMPLEX.
Photos: Complex/Jhené Aiko's IG
Nicki Minaj Shows Off More Lady Lumps In Cabo, Jets Back To L.A. With Scaff Beezy
Posted: 11 Mar 2014 11:44 AM PDT
After sharing topless pics in the shower and celebrating her "10 year anniversary" with her rumored boo Safaree Samuels on their Mexican vacay, Nicki is showing off her body even more in an itty, bitty bikini. Check the pics inside…
Nicki Minaj, Safaree Samuels and a few friends headed to Cabo San Lucas to celebrate "10 years" (of what exactly, we're not totally sure) and Nicki shared via Instagram an impromptu photoshoot showing off her favorite lady lumps. She said:
I was falling n @grizzleemusic just kept on shooting. Lol
This chick loves the attention. Interestingly, she took off that fat ring she was wearing on her wedding ring finger a few days ago....and which seemed to match SB's he was wearing on the same finger.
Their Cabo anniversary getaway has come to an end as the "Lookin A** N****" rapper and her "boo" were spotted arriving at LAX airport yesterday.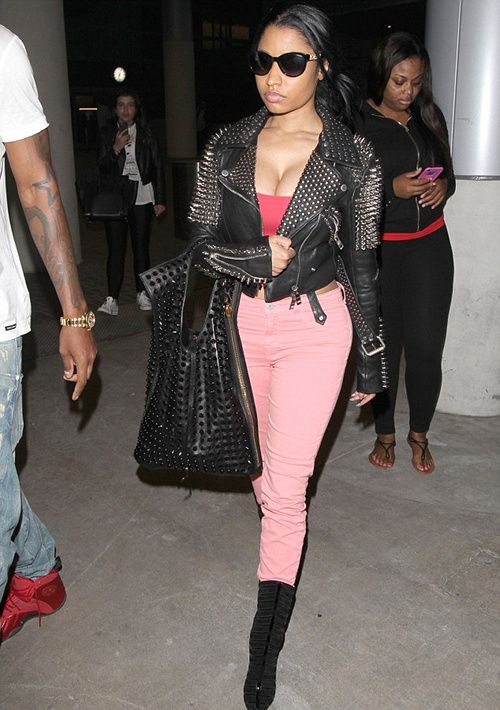 Nicki clearly didn't look too happy as she walked through the airport in her pink skinny jeans, studded biker jacket and black boots. Guess she didn't want to leave Cabo. Can't say that we blame her.
Photos: PacificCoastNews/Nicki Minaj's IG
KEY TO HER HEART? Rihanna ROCKS Chanel Padlock Necklace, Arrives At London Hotspot WITH DRAKE (Plus Drake's "Stay" Serenade)
Posted: 11 Mar 2014 10:57 AM PDT
Rihanna and Drake were spotted spending yet another night together and partying till 5am in London. Find out where they went inside....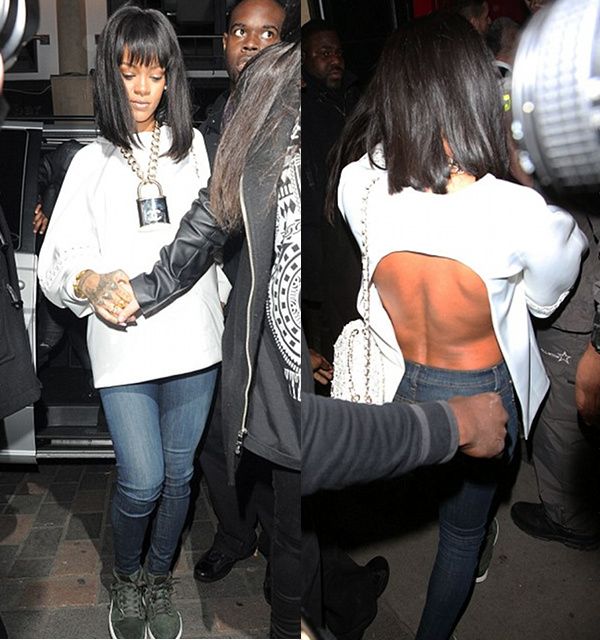 Bad gal RiRi partied till the wee hours of the morning in London. Rocking a backless (and super cute) sweatshirt and jeans, she used her Chanel padlock necklace as a "statement" piece...
We began to wonder who has the "key" to RiRI's padlocked heart? Perhaps it's indeed Drake....who just happened to ride to the club with her last night.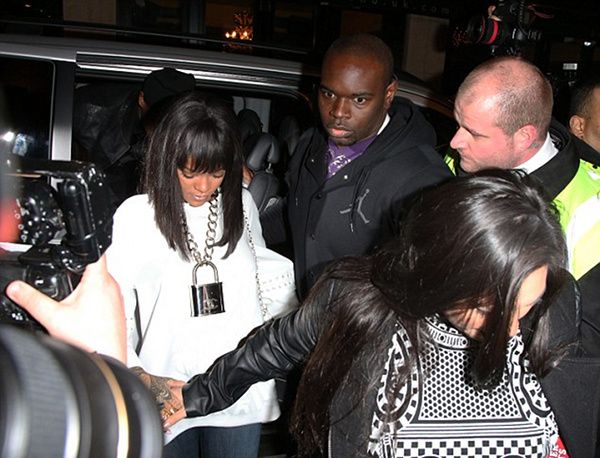 Although they managed to arrive together (but avoided being pictured together), the twosome partied at the Cirque le Soir nightclub in the trendy Soho district of London.
They hit the club's Frat Party Installation, which featured "Monty Le Boom, cross-dressing Prom Queens, contorting cheerleaders, 'Stifler's nymphomaniac mum' and football jocks performing death-defying tricks."
Interesting....
When she isn't partying with Drake, Rihanna is back in the studio working on her 8th album and preparing to voice Gratuity 'Tip' Tuccci in the DreamWorks' animated flick Home. We wonder if Drake will have a track on her new album?
We've been following Drake and RiRi's club excursions for a while now (pictured above this week). If you've been keeping track, they've partied at Soixante Dix Neuf nightclub in Paris, Hooray Henry's in West Hollywood, Nobu restaurant in London, and Izakaya in Amsterdam.
BONUS: A video just surfaced of Drake in concert during his Would You Like A Tour stop in Brussels this past weekend. And Mr. Loverboy decided to sing Rihanna's song "Stay". And yes, she was in attendance. Awww.
Things seem to be heating up...
Photos via IG/WENN/Splash/Fame
HOW SHE DID IT: Go Behind The Scenes Of Beyonce's "Grown Woman," "Partition," And "***Flawless" Videos
Posted: 11 Mar 2014 10:17 AM PDT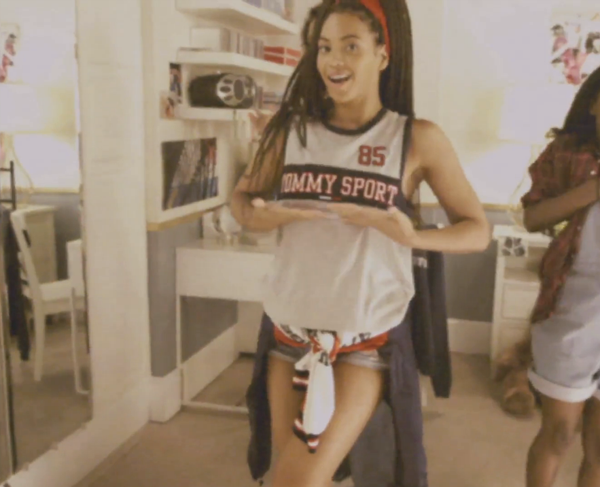 We've got the behind the scenes look at how some of Beyonce's videos were made for her new visual album. Check out the video inside…
English music video and film director Jake Nava, who has worked with Beyonce for twelve years, gave us a behind the scenes look at the three videos he directed for Beyonce's visual album "Grown Woman," "Partition," and ***Flawless."
In the behind the scenes video Jake talks about how Beyonce has evolved as an artist and how her evolution is displayed in her music videos.
"I think Beyonce has a really good instinct for how she wants to be presented. Now more than ever she's famous for becoming a mom [but] that doesn't stop you from being the sexiest woman you can be," said Jake about the "Partition" video.

They had to shoot the "Partition" video really quickly since Jay Z was on tour at the time of the shoot. The video was shot in Paris and he was set to perform in London. Once the shoot was over, police escorted Jay to a helicopter to skip over to London for his show. Gotta make it happen no matter what.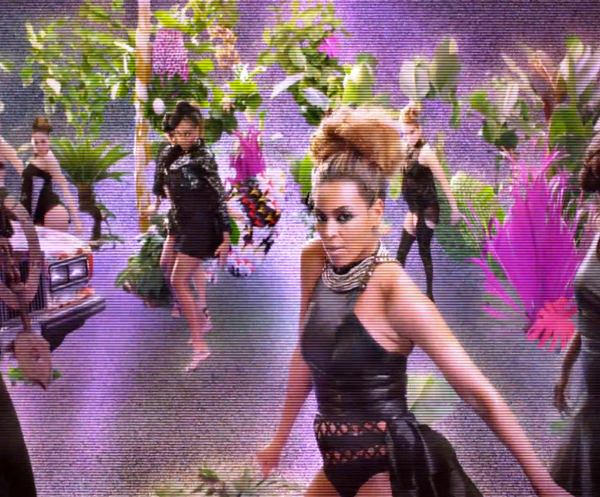 In the "Grown Woman" video, Jake reveals all of the footage of Beyonce as a teen was shot in the present. He said costumes and art direction allowed the footage to feel that it was filmed when Bey was a teenager. Wonder where they found all that old school Hilfiger gear....
And for "***Flawless," Jake explained the video was inspired by 2 Tone nightclubs from the '80's. He revealed the entire video was shot by hand because "...Sometimes when things are planned, they can be less exciting to watch."

Watch the behind the scenes video below:
)
Loves it.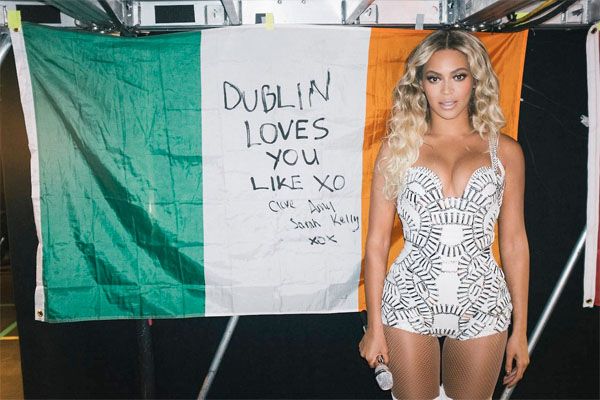 Bey will hit the stage at the O2 Arena tonight for her third of four shows in Dublin.
Photos/Video: FUSE/Beyonce's Tumblr/bootyliciousbeyonce