---
Nicki Minaj & Safaree Samuels CELEBRATE Their "10th ANNIVERSARY" In Cabo
Posted: 09 Mar 2014 10:02 AM PDT
Nicki Minaj and Safaree Samuels and a few of their pals headed to Cabo San Lucas to celebrate 10-years recently. But...10 years of what exactly? See pics from the trip inside...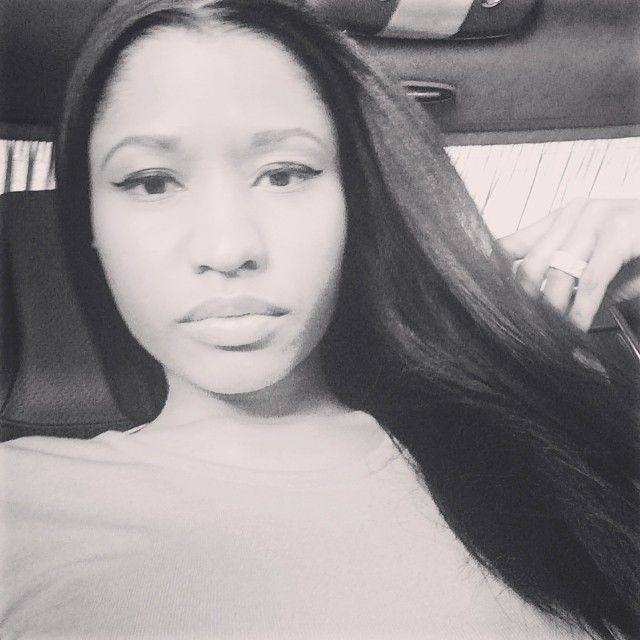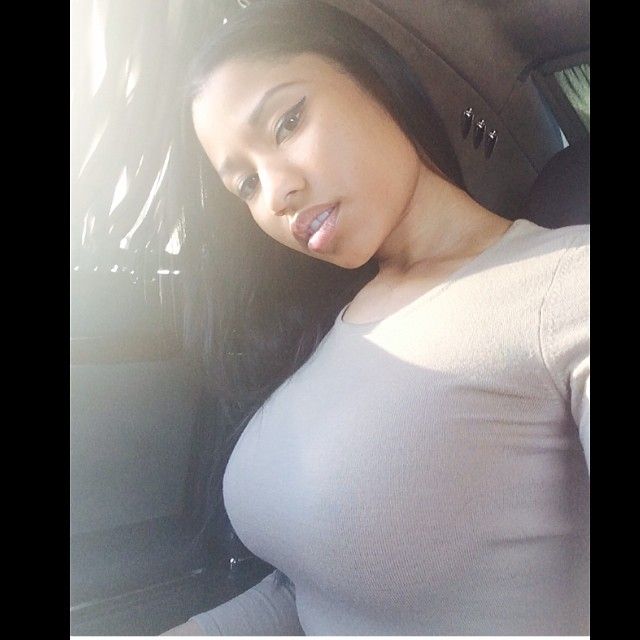 Nicki Minaj posted pics from the back of her Maybach as she headed to LAX for an anniversary trip with SB.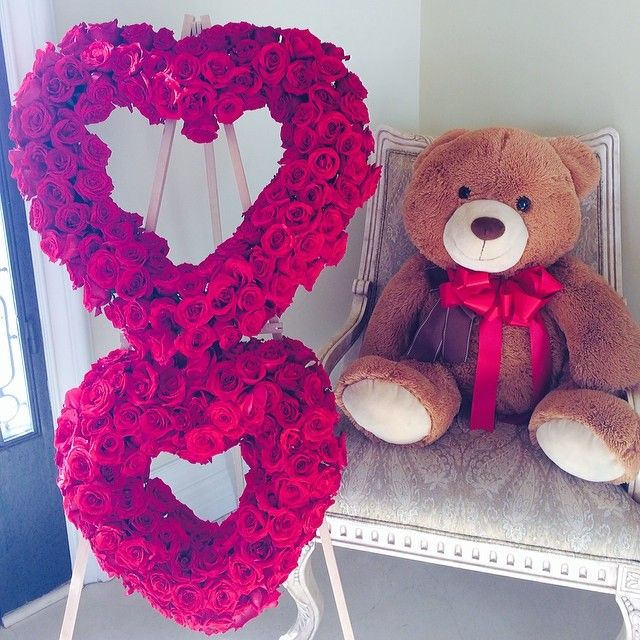 Nicki was on the way to Cabo San Lucas to celebrate "10-years." Now, she and Safaree Samuels have never confirmed their "relationship", but between the face tattoos and pics of teddy bears and roses, we have to assume this is their tenth anniversary of coupledom. This is more than just "thanks for being my hype man for all these years."
She said, "Love bears all things, believes all things, hopes all things, endures all things. #Year10"
In Cabo........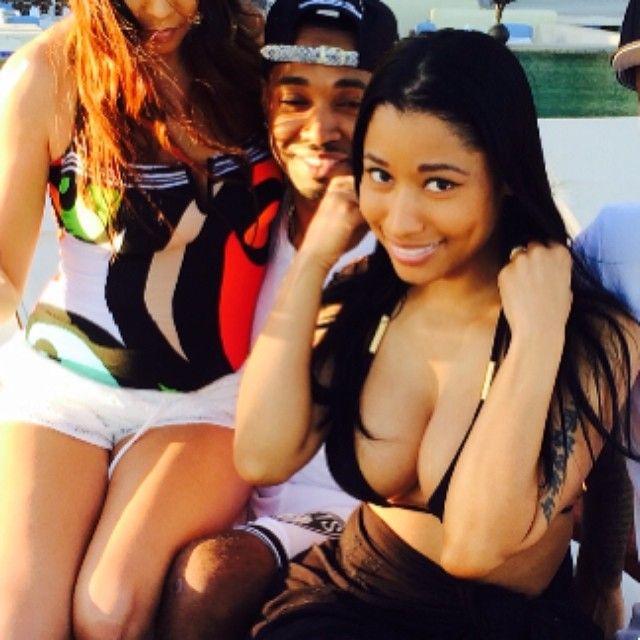 Nicki, her boobs, SB and friends looked like they had a blast sipping and chillin'.
Congrats to Nicki and Safaree on ten years!
Photos via Nicki Minaj's Instagram
On The Set Of Ludacris' & Wiz Khalifa's "Party Girls" VIDEO + Marsha Ambrosius' FVCK&LOVE EP
Posted: 09 Mar 2014 09:13 AM PDT
Ludacris shot the video for "Party Girls" in Miami with rapper Ludacris recently. See pics from the set inside and get your free copy of Marsha Ambrosius new ep FVCK&LOVE.
Ludacris headed down to Miami for a few days to shoot the video for "Party Girls", the Wiz Khalifa-assisted single from the forthcoming disc LUDAVERSAL. Wiz and Luda were styled for the video by June Ambrose who laced Luda in the new Air Jordan 3 Retro "Infrared 23″ sneakers.
Hype Williams directed the clip, which was shot at a beachfront mansion. And Murder Inc. founder Irv Gotti was also on the set.
The song was produced by Cashmere Cat who hopped in the pics.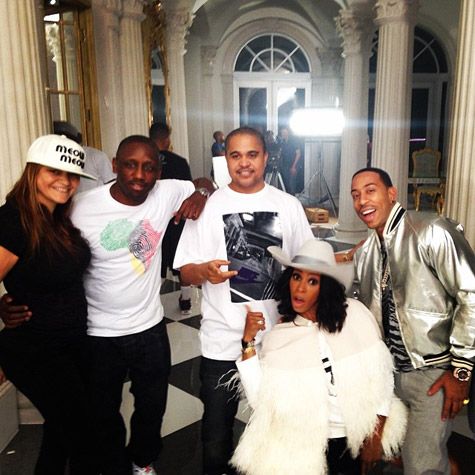 The video's crew posed for a group pic after filming the clip. Check out June's "behind-the-scenes" gear!
Luda tweeted, "I Love Life moments like these w/ people you have been working with & Learning from for years. @uluz3 @juneambrose @mwglobal_ @irvgotti187 #partygirlsvideo #defjam"
Behind the scenes:
In other music news....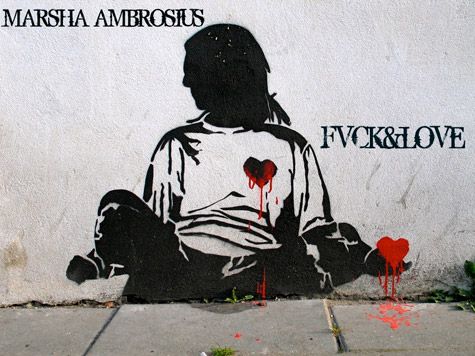 This weekend, Marsha Ambrosius gifted fans with a free EP titled "FVCK&LOVE." The baby-making cd has six songs (produced by Da Internz, Oak, Eric Hudson, and GOOOOOOOO!!! Music) and comes with a warning label from Marsha,
"PARENTAL ADVISORY #FVCKANDLOVE Don't come at me all crazy 9 Months from now!!!"
It's like THAT apparently.
Marsha is working on her sophomore album Friends & Lovers and will kick off her "Friends & Lovers" tour at B.B. Kings in New York on March 16th with stops through Chicago, Detroit, Atlanta, Los Angeles, and Las Vegas.
Get the entire EP here.
Photos via Ludacris' Instagram
OLD FRIENDS?: Lil Mo's New Man Might Not Be So "New"
Posted: 09 Mar 2014 08:46 AM PDT
So...about that "new' man of Lil Mo's....it's very possible he's actually an old friend who's on his way to becoming more. Find out what Lil Mo told us about Karl Dargan inside...
If it seems Lil Mo and her husband Phillip Bryant split quite suddenly, that may not be too far off. And if it seems this "new" guy Karl (far right above) entered the picture pretty quickly, that seems to be partially right as well.
We reached out to Lil Mo to get the deets on her new relationship that we've noticed over the last month or so. And she hinted that Karl's not "new" afterall.
"I assure you nobody "NEW" in my life was trying to get on the show or be in a scene," Mo tells us. "They have their own professional career. And AMEN!"
Karl is indeed a professional boxer...so is it possible Mo knew him before she split with her husband? Sounds likely.
The reality star & singer reassured us that the entire story will be unveiled when season 2 airs this spring. She said, "This season helped me HEAL."
Sounds like the split from her husband could have been a rough one. Glad she may have a man with some serious hands to comfort her....
EXTRAS:
1. Mathew Knowles reportedly won't have to pay child support for Nixon for the next 2 years due to "overpayment". STORY
2. R.I.P. Notorious B.I.G.
Photo: Lil Mo's IG
Rihanna Spotted At Drake's Concert...AGAIN + The Twosome Hit Afterparty At Spirito Nightclub In Brussels
Posted: 08 Mar 2014 07:06 PM PST
Rihanna popped up at Drake's concert yet again Saturday night. And while they're still attempting to maintain they're "just friends", their fans already have #AubRih-like hashtags trending.
Check out the pics and video inside...
Saturday night in Brussels, Drake made a "Would You Like A Tour" stop at the Palais 12. And like several other stops, Rihanna showed up to support her homie-lover-friend.
She was spotted in the soundbooth rapping along, smiling hard and looking extra happy with her friend Jen Rosales. Check out video of Rih enjoying the night:
And afterwards, the twosome headed to the official afterparty...together...at Spirito nightclub. Interesting...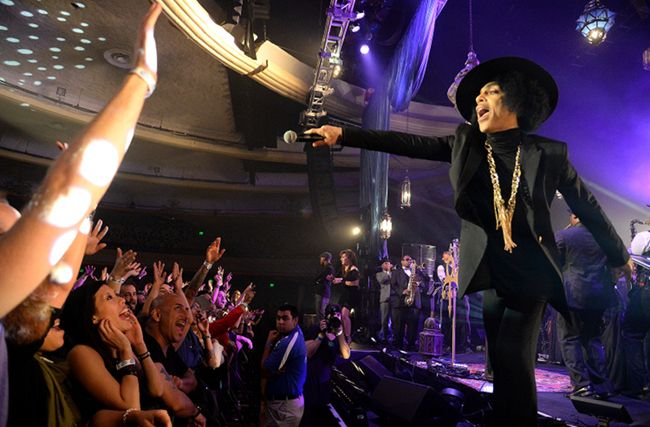 Speaking of concerts, Prince is doing night 2 of his 2-night stint at the Hollywood Palladium Saturday night. He surprised the crowd (above) Friday night (and by surprise we mean the crowd didn't know exactly when he was making his appearance even though the shows start at 8p) after Liv Warfield's performance. This guy has been the king of semi-impromptu appearances lately. From taking over Arsenio to popping up in living rooms and concert venues, he's surprising folks everywhere.
We also hear he's working on heading to NYC soon to do several dates at the Barclay Center. Time will tell....
Photos: Rihanna-Diva's Twitter, The Arsenio Hall Show Courtesy CBS Television Distribution
Videos: _barry_mc's IG
TOUCHDOWN: The Carters Arrive At Dublin Airport With A Sleeping Baby Blue
Posted: 08 Mar 2014 02:52 PM PST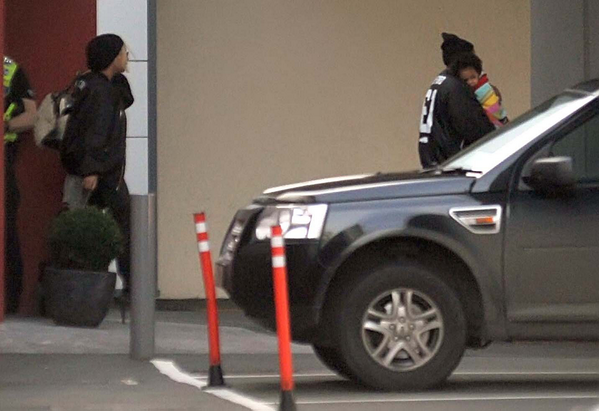 It was a family affair as Beyonce, Jay Z and a sleepy Blue Ivy arrive into Dublin's airport on Saturday ahead of the Mrs. Carter Show World Tour stop. Check the cute pics inside...
After a day off after a multi-night stint at London's O2 arena, Mrs. Carter is back at it as she and her hubby and baby girl made their Ireland arrival for tonight's show: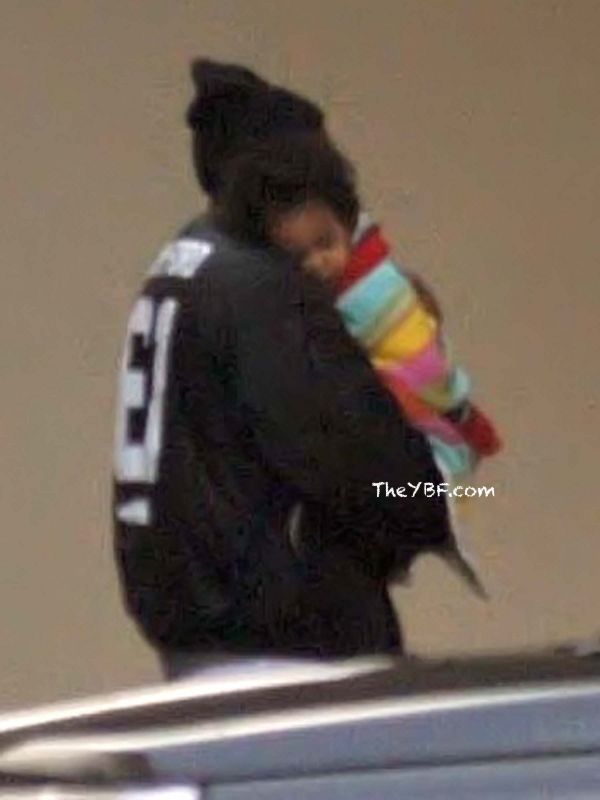 Cutie B.I.C. was wrapped in her blankie as her daddy Jay carried her to an awaiting car.
And Mama Bey was right behind them. She'll be at Dublin's O2 arena for 4 nights, wrapping on the 12th of this month. Chick puts in that work!
By the way, Beyonce celebrated International Women's Day by posting about feminism. She shared a clip that contains an excerpt from "We Should All Be Feminists" by Chimamanda Adichie, the same excerpt that is featured on "Flawless." Check it.
Photos: WENN
Keyshia Cole Previews Brand New Single? + Peek At Her Second 'Keyshia Cole by Steve Madden' Collection
Posted: 08 Mar 2014 02:19 PM PST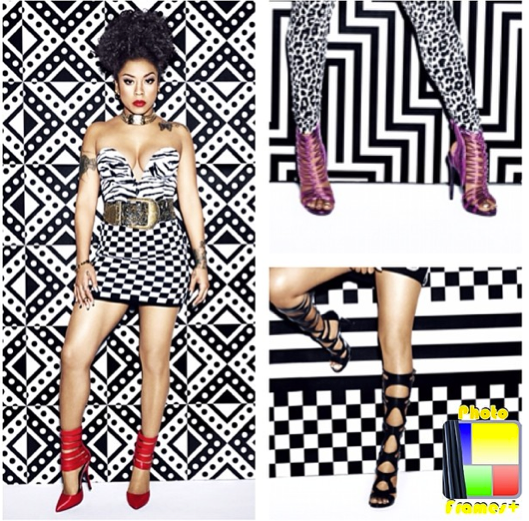 Keyshia Cole is on her way back with her sixth album. (Who knew?!) And she may have given folks a sneak peek at her upcoming single. Check it inside, plus a peek at her second collection of shoes she designed with Steve Madden...
KC posted a sneak peek of her second Keyshia Cole by Steve Madden collection, but did she also sneak in her upcoming single into the video? It's very likely. Chick is already prepping to release album #6 this year. So we're expecting new music soon. Anybody else think her new music is going to be those heartache bangers we've come to love from her and Mary J.? You know, with this divorce she's allegedly going through and all....
As for her shoe game, she's back with a new line. And her second collection, accompanied by a stylish motif ad campaign, with Steve Madden is gearing up for a big release. And we gotta say, it looks more promising than collection #1: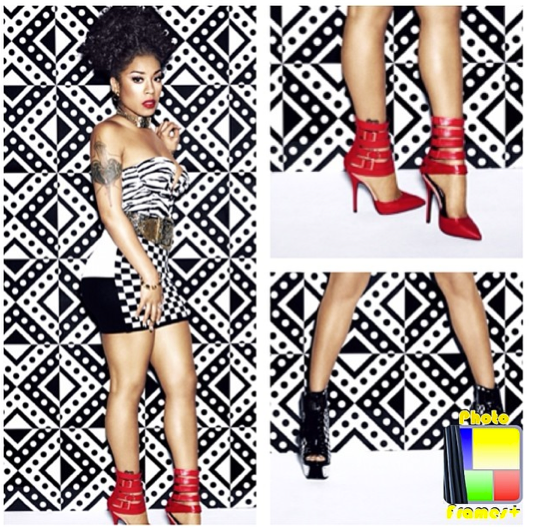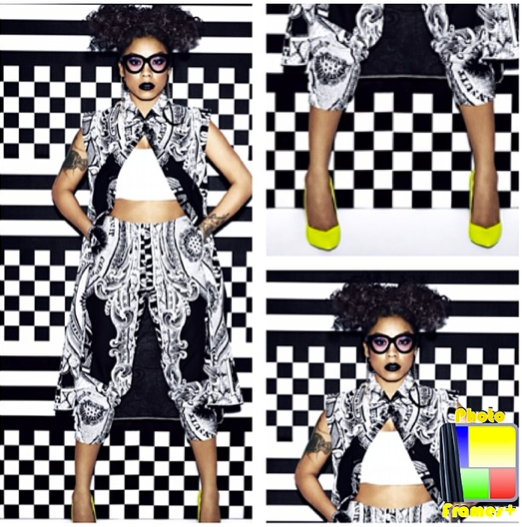 She's got cutout boots, neon yellow pumps, floral sandals, cherry red multi-strap ankle pumps and more.
Get your money however you can KeyKey. The new collection will be released soon in Macys and Dillards. You coppin' these?
Photos/Video: Keyshia's IG
BACK ON? Ashanti FACETIMES WITH NELLY...During Her ATL Album Release Party!
Posted: 08 Mar 2014 09:23 AM PST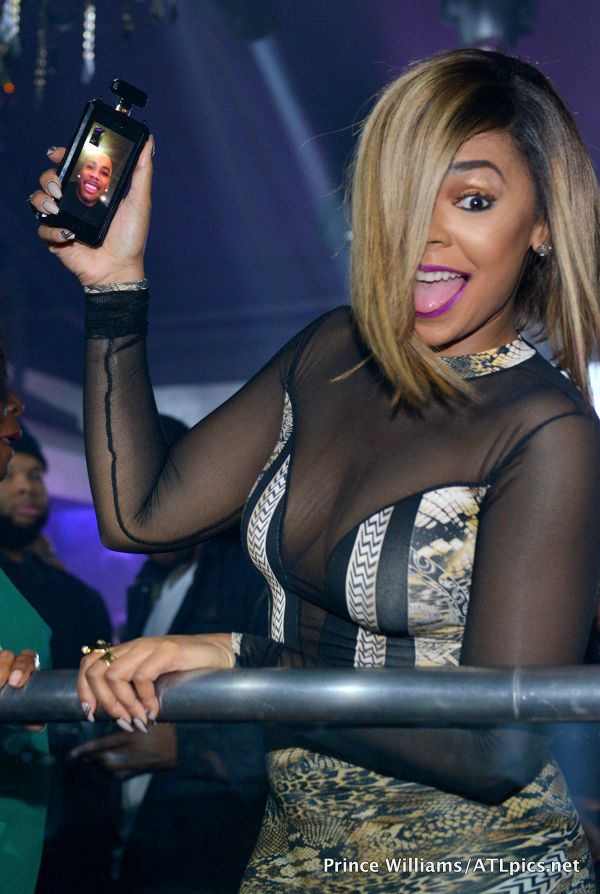 Well isn't this interesting! We had to do a double take while checking out pics of Ashanti at her album release party at Prive in Atlanta last night. Because there was a reason (this time) why she was cheesing so hard. While flashing her phone toward the cameras DURING the party....her (ex?) boo Nelly was on Facetime!
Pics inside...
Yep, that's Nelly joining Ashanti's album release party via Facetime!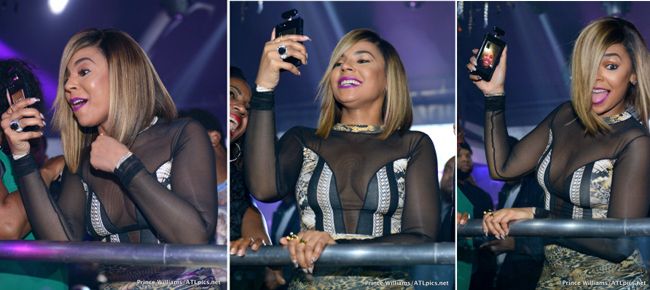 Last night at Prive, the "I Got It" singer celebrated her brand new Braveheart album. And while she and Nelly are supposedly broken up....and he has been dating actress/model Tae Heckard for a while (until recently apparently)....it didn't stop her from letting him celebrate her big night!
Nelly was the inspiration behind at least a few of her new songs, like her upcoming single "Real First Love".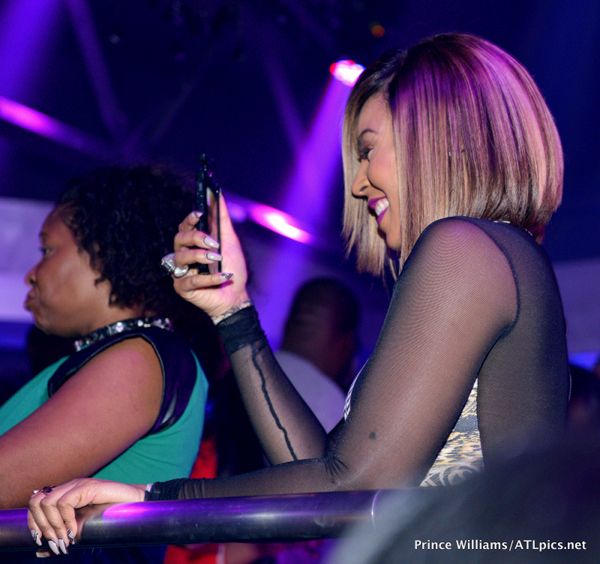 'Shanti was spotted cheesin' hard while being all into her phone. And once she turned her phone toward the cameras, we learned why. Mmmhmm.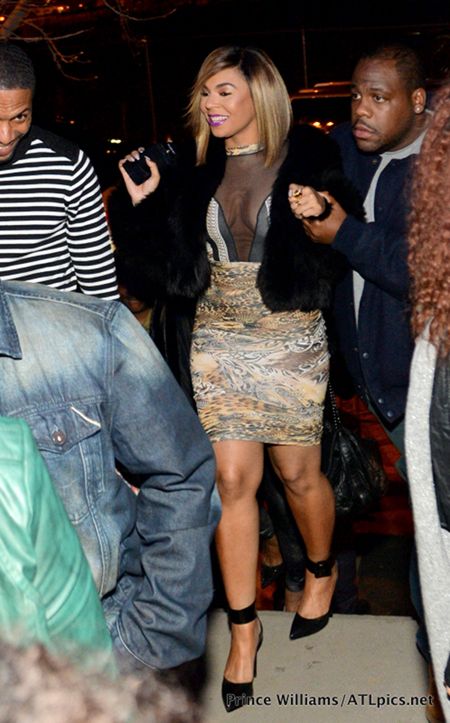 She spent the evening partying in her sexy dress and with a yummy cake.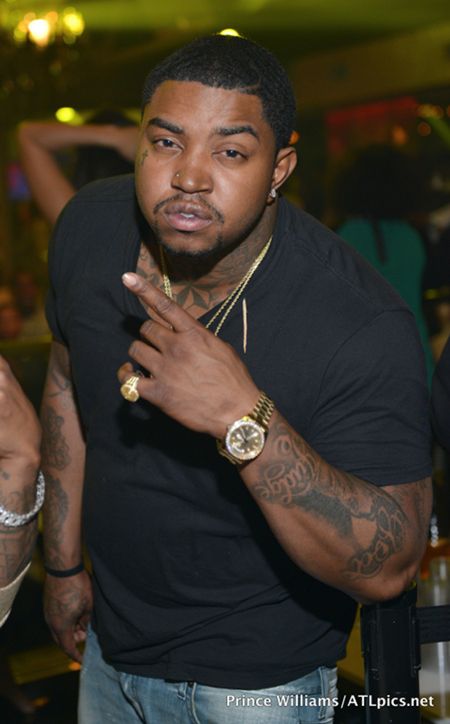 Scrappy and Big Tigger were there to help Ashanti celebrate.
And chick seemed to be on Cloud 9 after her Facetime convo: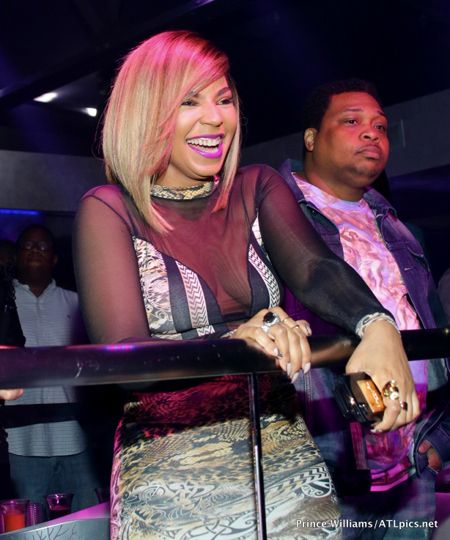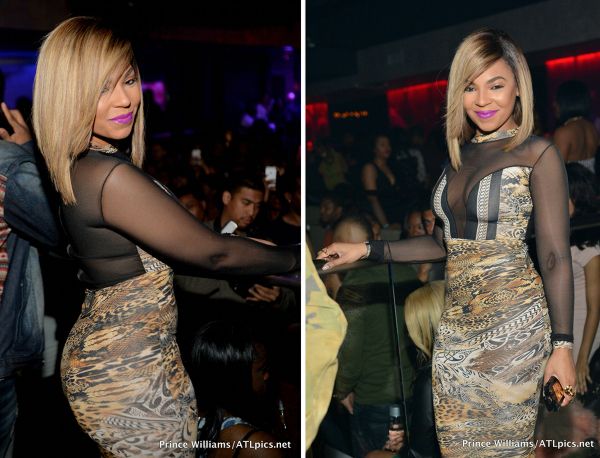 Afterwards, she posted her own pic (with that cute Chanel fragrance bottle phone case) and video too: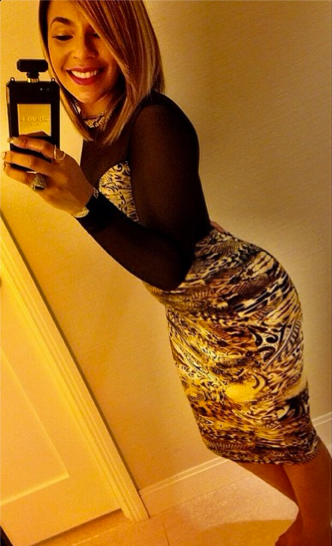 Tae Heckard may be somewhere unfazed...partly because she strikes us as one with zero f's to give.
Photos: Prince Williams/ATLPics.net