---
CUTIES IN AUSSIE LAND: Pharrell & Kevin Hart Meet Up Down Under During Promo Tours
Posted: 07 Mar 2014 08:53 AM PST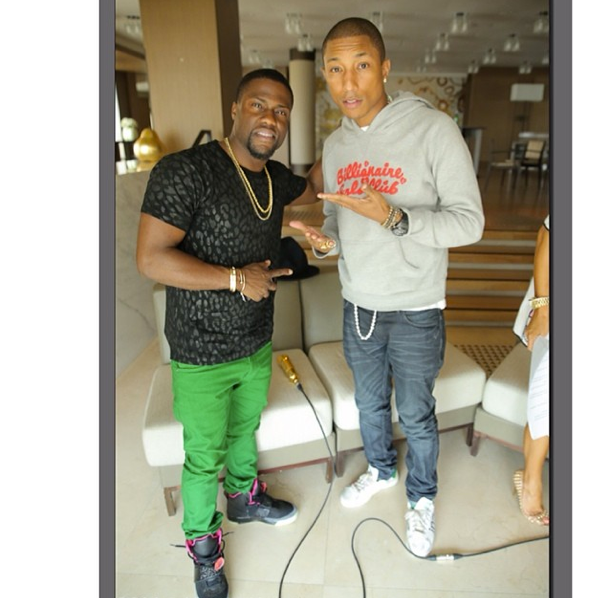 Pharrell and Kevin Hart go down under to promote their new projects G I R L and "Ride Along." Check out how the two had some fun when you go inside…
"Happy" singer and super producer Pharrell was spotted down under this week and was spotted doing some promo with Kevin Hart after hitting up an exclusive restaurant in Sydney, Australia.
Skateboard P hit up the Icebergs Dining Room and Bar at Bondi this week but seemed to have not read the memo on what is proper attire for the upscale eatery. He was rather casual for dinner at such a swanky restaurant, but P can do that!
He's set to perform this Saturday at the Future Music Festival in Sydney.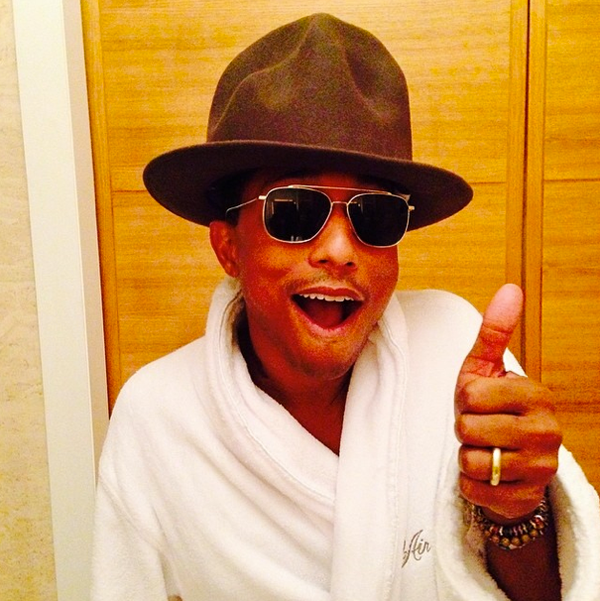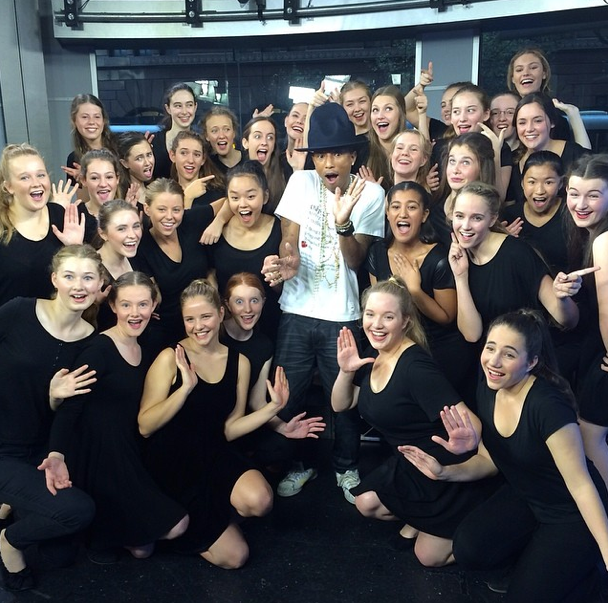 Yesterday, Pharrell met Australian politician, Bob Katter who is also famous for wearing his trademark Akubra hat. The iconic politician presented Pharrell with one of his trademark hats.
Check the video below:
Ha! Pharrell looked so confused.
Later on...
Pharrell and funnyman Kevin Hart (who was nominated for two MTV Video Awards) linked up for an interview with Kyle And Jackie O.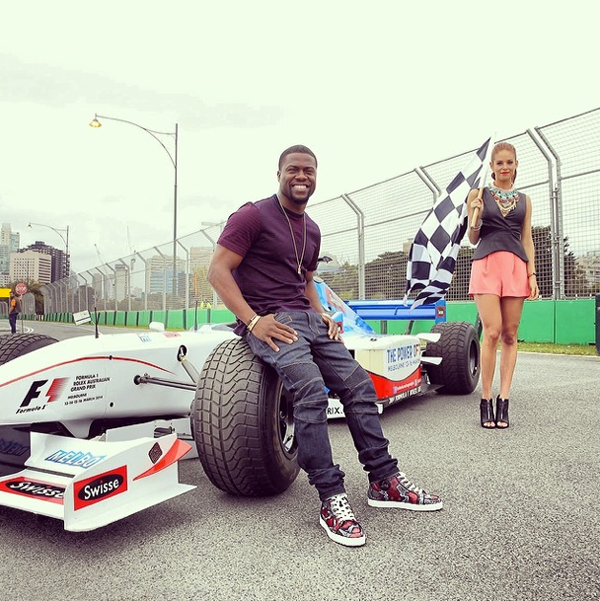 Kevin, who's in town to promote Ride Along, and his girlfriend Eniko have been in Australia for a few days and decided to kick back in Melbourne first, then headed to Sydney.
Apparently, no one told Kevin it's hot this time of year in Australia because he Instagram'd:
LOVING MELBOURNE ALREADY.... #NobodyToldMeiTWasSummerTimeHere #iOnlyBoughtWinterClothesWithMe #ridealonginternationalrelease #InternationalGrind #Focused #Motivation #AboutLastNight #NowPlaying
Kev also hit up Formula 1 track in Melbourne but was too scared to drive the race car.
Visited the Formula 1 track in Melbourne "Albert Park" .....I got in the car & immediately got the fuck out. That car scared the shit out of me. My steering wheel came off for no reason at all. I have a different respect for those drivers now lol!!! #internationalgrind #ridealonginternationalrelease #australia #PromotionGrind #aboutlastnight #nowplaying
Ha! This dude...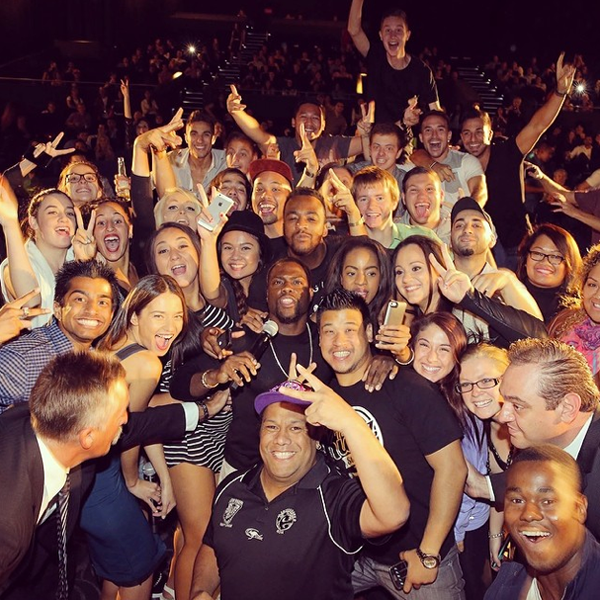 Over in Sydney he held a screening for his movie "Ride Along" for his Australian fans and snapped a photo with them after the show.
I had a special screening of my movie "Ride Along" for my fans last night in Sydney that was crazy...When I come to a country I come hard damn it...."Pause Myself lmfao" we had a fucking blast!!! #ridealonginternationalrelease #iLuvMyFans #RideAlongWithKevin #internationalgrind #aboutlastnight #nowplaying #workhardforwhatyouwant #comedicrockstar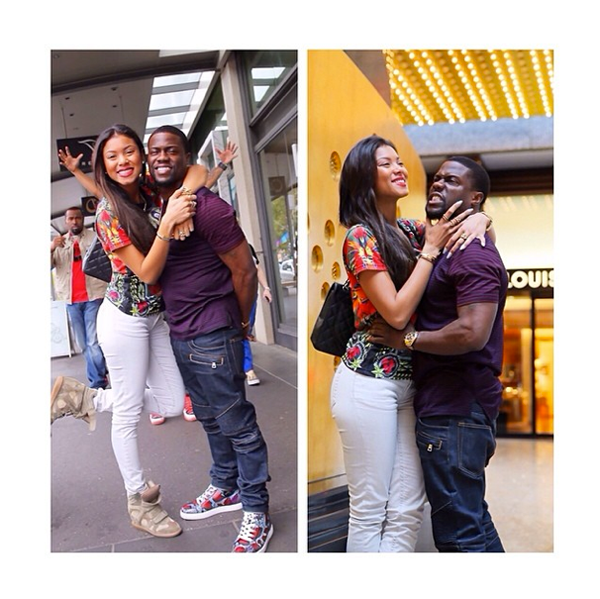 Cute!
The Randomness:
1. President Obama botched the spelling of "Respect" during Aretha Franklin's Women of Soul Tribute. Maybe he was nervous! STORY
Photos: INF/Kevin Hart's IG/Pharrell's IG/Eniko's IG/Kyle And Jackie O's Twitter
STAY CLUBBIN': Beyonce & Jay Z PARTY At The Arts Club In London (AGAIN) With Swizz Beatz
Posted: 07 Mar 2014 07:58 AM PST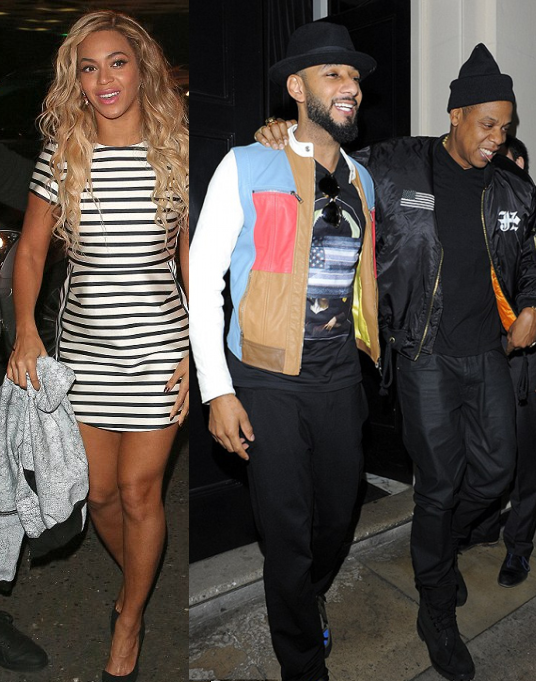 Beyonce and Jay Z partied until 5am this morning in London. Find out about their party life inside...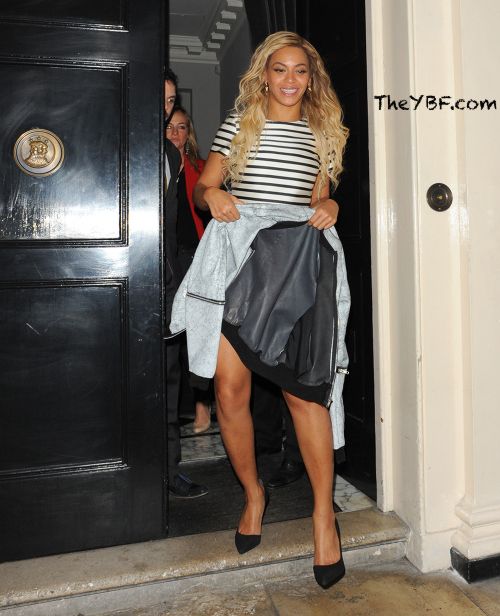 Beyonce was spotted walking out of The Arts Club last night, a ritzy members-only club in the Mayfair District of London.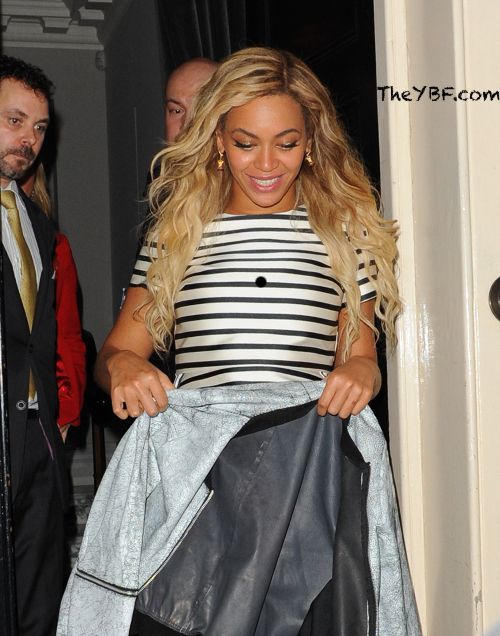 It was Bey's second night in-a-row at The Art Club, which she hit up after her sold-out show sold at the O2 Arena earlier that evening.
She looked fab in a stripped dress from TopShop.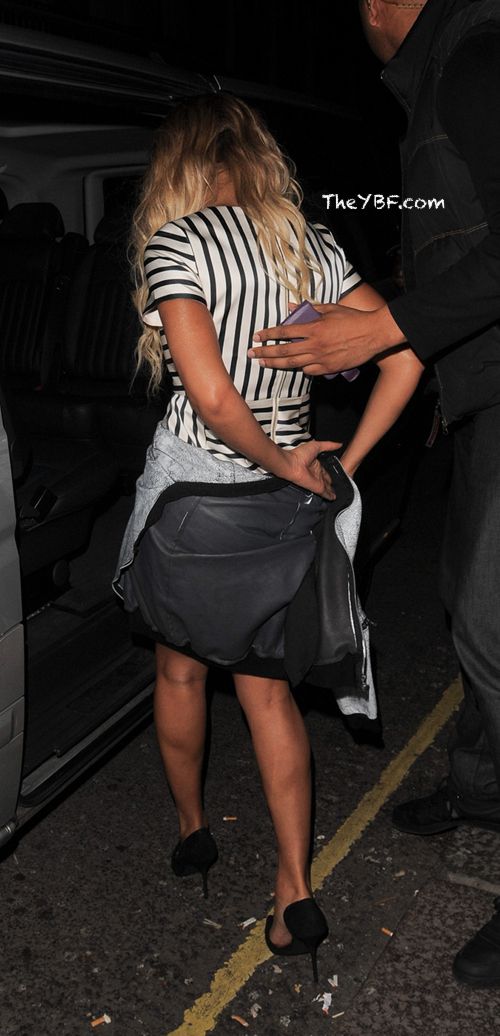 Photographers who may have hoped Bey might accidentally "flash" them as she hopped in the car were prevented from the photo-op by an acid-washed jacket that she wrapped around her waist as she entered her SUV. Such a f'in lady....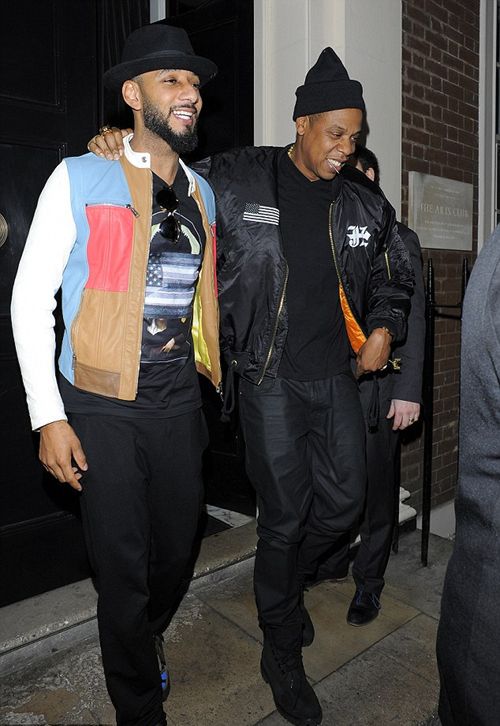 Inside, she and Jay Z partied with Swizz Beatz (above) and Will.I.Am. Likely talking about their next creative projects, as the Arts Club is the place where creative minds meet up with wealthy people.

Now that she's wrapped her multi-night stint at the O2 arena, tomorrow night, Bey hits the stage in Dublin, Ireland.
Fun times!
Photos via Splash/WENN/PCN
SURPRISE: Kanye West & Big Sean Get "Sanctified" With Rick Ross On 'Arsenio'
Posted: 07 Mar 2014 06:30 AM PST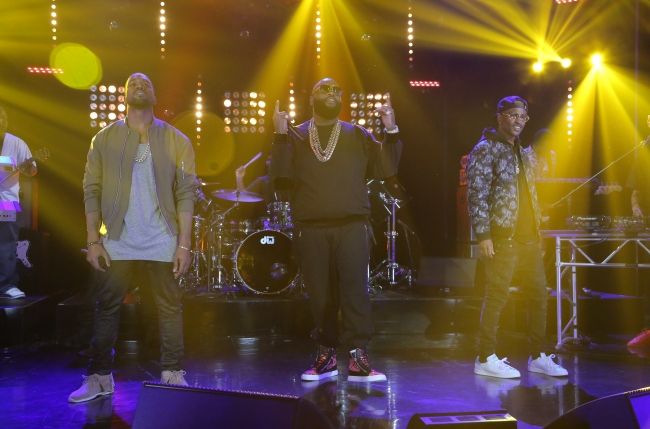 Kanye West and Big Sean made a surprise appearance on "Arsenio" alongside Rick Ross for his "Sanctified" performance. Go to "church" with the club-banger inside....
Rick Ross brought "church" to the stage last night with his new single "Sanctified" and surprise appearances from Kanye West and Big Sean. The trio appear on Rick's new album Mastermind (in stores now).
While NBC's Jimmy Fallon is getting all the attention over on the "Tonight Show", it's worth nothing that Arsenio is also on a roll. Prince dropped by this week and took over the whole show. And he's already been renewed for a second season thanks to stellar ratings. Welcome back Arsenio!
Get "Sanctified" below:
KeKe Palmer Dishes On Her 5 Tattoos & 7 Piercings On '106 & Park'+ Katy Perry Calls Mariah Carey "Throwback Fabulous" In Interview
Posted: 06 Mar 2014 04:16 PM PST
Who knew KeKe Palmer had so many tattoos and piercings. And what type of shade did Katy Perry throw at Mariah Carey? Find out inside…
KeKe Palmer is on her promo rounds for a new Lifetime movie she is starring in alongside Vanessa Williams, Cicely Tyson and Blair Underwood titled "The Trip to Bountiful."
The "TLC Story" star stopped by "106 & Park" yesterday and she revealed a couple of things we may have not known about the childhood actress.
Since it was #WomanCrushWednesday, when asked about HER woman crush, she said, "Definitely my girl RiRi. "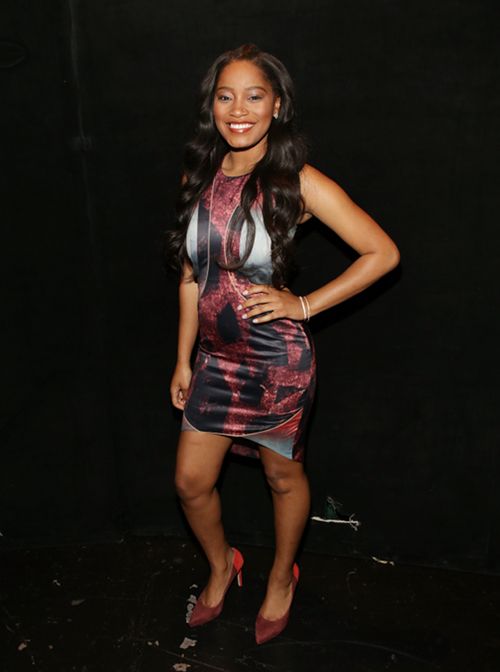 '106 & Park' hosts Bow Wow and Keshia Chante asked her a series of questions where she had to choose between two things she would give up over the other:
Instagram or Twitter: KeKe chose giving up Instagram because she said she can still post pics on Twitter and she is able to give her speeches. She said, "I need to be able to do my rants."
Tattoos or Piercings: KeKe said she would give up tattoos because she LOVES piercings. She said she has 5 tattoos and 7 piercings. She showed off her tattoos but wouldn't reveal where her 7 piercings are. Umm...Ok KeKe!
Heels or Flats: "I can definitely give up heels in a minute. I'm definitely a flat girl. Converse [sneakers] are my favorite."
Hair products or make-up: "Definitely can give up the hair products. I can wrap my hair, I don't need a product for it to be straight in the morning," she responded. She said she posts pics on Instagram all the time of her wrapping her hair.
So who would KeKe pick between Beyonce and Rihanna? She couldn't choose!
Singing or acting: She couldn't answer that one either because she said she loves them both and it's hard for her to choose.
KeKe then talked about her new flick, "The Trip to Bountiful." She said it is a Broadway adaptation and she plays a character named Thelma. KeKe also shared she has two other movies coming out: "Animal" which is a horror movie produced by Drew Barrymore and "Brotherly Love" which is a coming of age story produced by Queen Latifah.

Check out KeKe's interview below:
And in another interview...
"Dark House" singer Katy Perry recently did an interview on Australian morning show Live On Sunrise and in the interview she called Mariah Carey "throwback fabulous"
Now…some would say Ms. Perry was throwing a bit of shade at the iconic Mariah Carey.
The interviewers called Katy the biggest female entertainer in the world and she responded "No Beyonce is…duh"
Then the interviewer said "we had one guy say Mariah Carey was" in which Katy responds: "Well, she's fabulous for a throwback, fabulous!"
Katy quickly tried to bring it back saying, "We love Fantasy. I mean…Honey. I love Honey. I sang all those songs growing up. Her with Boys 2 Men in the studio 'One Sweet Day' with her little dog. Oh my God I love that" Hilar!
Slight shade? Maybe half a palm tree?
Check out Katy's interview about Mariah starting at the 7:11 mark:
Womp.
The Randomness:
1. Lil Boosie is so excited to be home he released a freestyle on his way home from prison. STORY
2. Original "Grey's Anatomy" star Isaiah Washington will return for fellow co-star Sandra Oh's farewell. STORY
3. Idris Elba to provide the voice and perform the role of the killer tiger Shere Khan in Disney's live-action take on The Jungle Book. STORY

Photos: BET Networks/Mariah Carey's IG
Bobbi Kris -- I'm 21 Now...And Got (Some Of) My Inheritance Money!
Posted: 06 Mar 2014 03:10 PM PST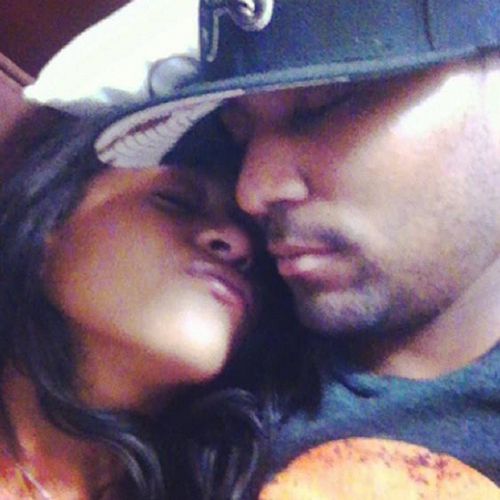 Bobbi Kristina (Houston) Brown Gordon turned 21 this past Tuesday. And she's allegedly celebrating by spending some of her new inheritance money on spending some extended time in L.A. with Nick Gordon...and by keeping it very mouthy on Twitter.
Deets inside...
Now that Bobbi Kris is 21, she allegedly gets $2 million of her full $20 million inheritance from her mother's estate, according to previous reports. And a source close to the Houston family tells us that her expanded bank account is to blame for her and Nick Gordon's recent actions, at least in part.
Even though the fight between Nick and Gary Michael Houston happened back in December, it seems odd that Nick publicized it himself just this week. And used some pretty strong words against the very Houston family whom he's spent many years with.
Our source tells us, it's almost as if the two feel like they can do whatever they want...now that BK's got at least some of her money. And that money is now THEIR money...since BK and Nick coincidentally got married recently.
These recent tweets from Nick appear to have a bit of hostility behind them...or is he now feeling empowered?
"@nickdgordon: Shit. Fuck. Hot Dam I'm the mutha fuckin shit" Amen my darling LOVE ! Bahahahahah fuck all dat!

— Bobbi Kristina H.G. (@REALbkBrown) March 6, 2014
" Seems like motha fuckaaas should be shutting the hell up && enjoy the show.." #NiggaWeMadeit! #DannyMcbride. @nickdgordon inspiration!

— Bobbi Kristina H.G. (@REALbkBrown) March 6, 2014
Me and @REALbkBrown will be together forever there is no splitting up. We've been through it all.

— Nick Gordon (@nickdgordon) March 6, 2014
Meanwhile, Nick praised his wife with this salute today, which Bobbi Kris happily RT'd:
I gotta bad bitch @REALbkBrown pic.twitter.com/vPMjNiwXq4

— Nick Gordon (@nickdgordon) March 6, 2014
And she showed off a b-day present from him this week as well:
Thank you all for my birthday wishes !! @nickdgordon I love you more then you'll ever know! Always nxt 2U:) #B&C pic.twitter.com/LWcjIT1a3d

— Bobbi Kristina H.G. (@REALbkBrown) March 5, 2014
Photo: Bobbi's IG
FOOLISH ACTIVITIES: Stevie J's Alleged FROSTY Nostril + Lil' Boosie's OUT OF JAIL, His Kids Celebrate HOOD Style
Posted: 06 Mar 2014 02:02 PM PST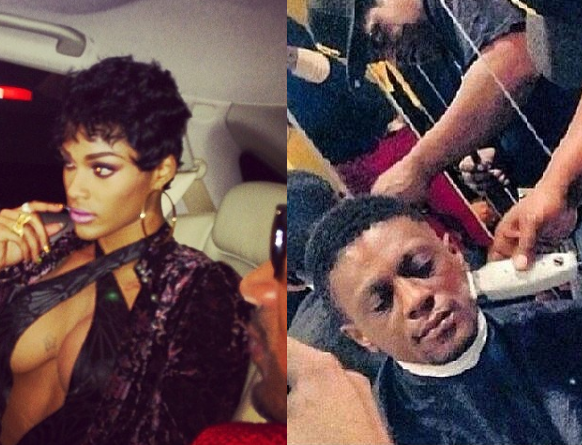 Get ready for some afternoon foolery starring "LAHH ATL" star Stevie J and Lil Boosie's kids.....
It's no secret that Stevie J (who wrote multiple hits in the 90s and early 2000s) had a few financial setbacks that left him in debt to the IRS and behind on child support. It's also no secret that his breakout success on "LAHH ATL" has made him and wife (or whatever) Joseline Hernandez what we would call...hood rich.
Now....we do not know how Stevie J spends his money (although we know some of it goes in thongs and g-strings at the club, Joseline's thons and g0strings that is), but a pic on Joseline's Instagram has folks wondering if his money goes up his nose.
A recent pic of him and Joseline in their car (likely on their way to an appearance) shows a few specs of what appears to be a whiteish substance on his left nostril. Maybe it's a camera glare? You can always blur things like that out. There's an app for it...surely. But hopefully it's just the camera glare. For Stevie's sake...
In other foolery:
In case you haven't heard, "Wipe Me Down" rapper Lil Boosie was released from a Louisiana State Penitentiary this week. He'd been locked up since 2009 on drug charges. He was released early, and now, his kids (there are SEVERAL) have a reason to celebrate.
First, his daughter:
Now, his son, rapping one of his songs at "an appearance"...
Didn't Whitney say, "I believe the children are our future. Teach them well and let them lead the way."?
Sad and unnecessary. And an example of what NOT to teach your kids.
THOUGHTS?
Photos via Joseline Hernadez's IG/Lil Boosie's IG
Disney Star Zendaya Coleman Graces The Cover Of NAKED Magazine + Kelis Releases Photos From Coveteur Spread Full Of Hot Pink Tulle
Posted: 06 Mar 2014 01:40 PM PST
Actresses/singer Zendaya Coleman is simply elegant on the cover of NAKED magazine and Kelis releases extra pics from her Coveteur magazine spread when you go inside…
Disney star and "DWTS" finalist Zendaya Coleman graced the cover of NAKED magazine's March 2014 issue and looks amazing.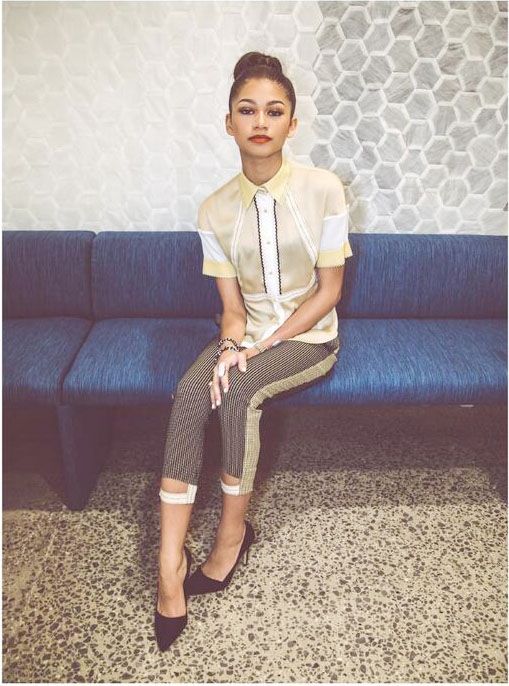 The actress/singer should add model to her résumé because she is serving all types of model behavior in this photoshoot.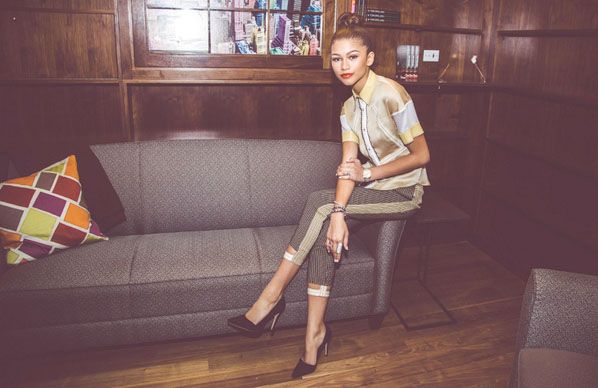 The 17-year-old beauty slays her NAKED spread in designer Katty Xiomara.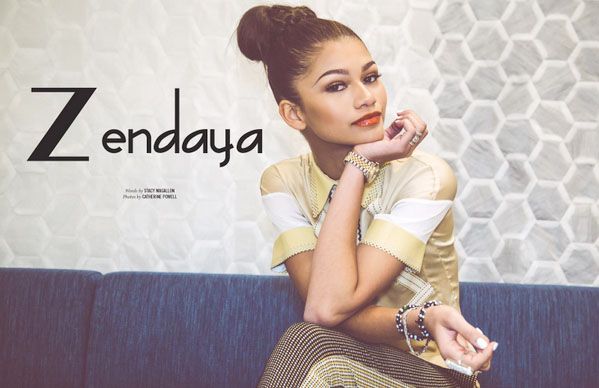 And she's quite the fashionista being spotted at the Mercedes-Benz F/W 2014 NEW YORK Fashion Week earlier this month.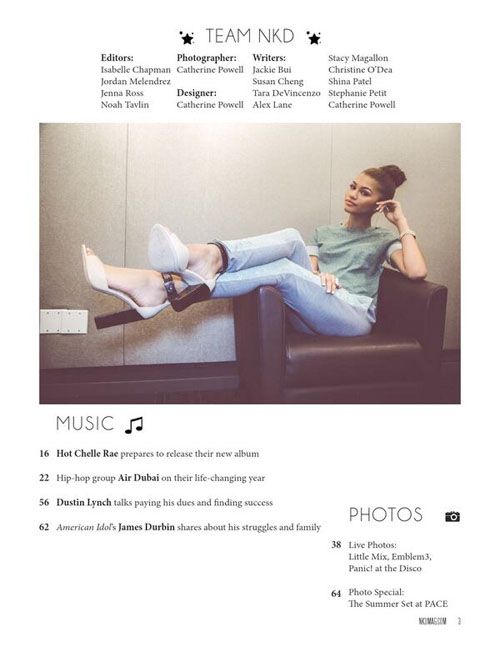 Loves it.
And in another magazine...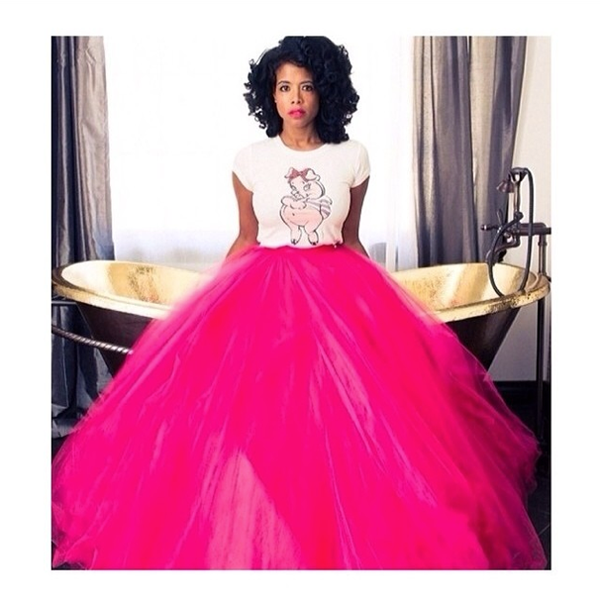 Kelis just released photos from her Coveteur magazine spread wearing a hot pink tulle skirt and a printed-piglet shirt. The look is so cute and so her.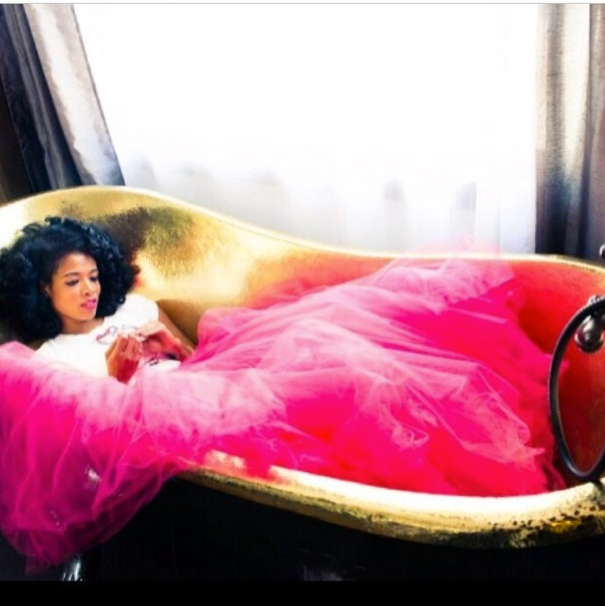 Kelis recently reflected on her divorce from rapper Nas in The Guardian saying:
"I've been divorced for almost five years; it's over, I'm over it. But what I would say is that last year I was made more aware of it because my ex-husband decided to talk about stuff that I hadn't shared with the world. He slipped my wedding dress on to his album cover [2012's Life Is Good], so now I have to talk about it! I had no idea it was happening, I was like, 'What the…?' But it didn't affect my life. I'm not living that life now. I'm super-content and at peace."

The Le Cordon Bleu Culinary School graduate is hosting her own cooking show on The Cooking Network titled "Saucy & Sweet." Her next episode airs March 11th at 8:30pm/EST.
And her upcoming sixth-studio album titled FOOD will drop April 22th. Looks like she's landed on her feet...

Photos: NAKED magazine/Kelis' IG
Lupita Nyong'o, Rihanna, Kanye West & Kevin Hart Nab 2014 MTV Movie Awards Nominations
Posted: 06 Mar 2014 01:00 PM PST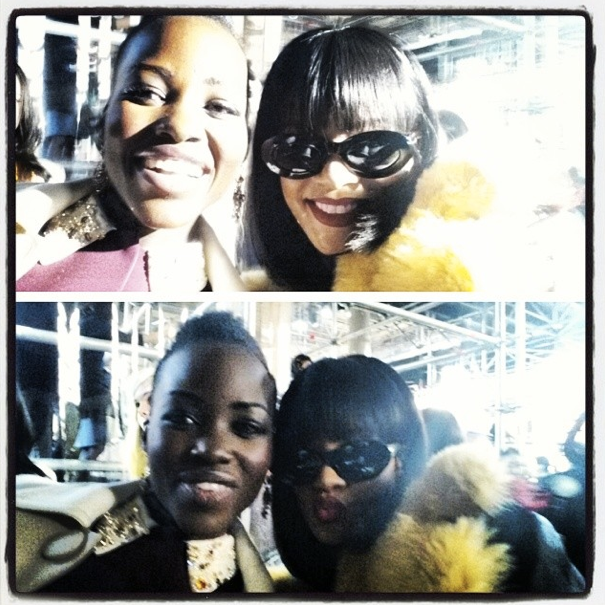 The nominations are in for the 2014 MTV Movie Awards and some of our YBF faves have nabbed nominations. Find out who inside...
"12 Years a Slave" landed a MTV Movie Award nomination for movie of the year. The film has already won best picture from the 86th Annual Academy Awards, best director from the New York Film Critics Circle, best motion picture drama from the Golden Globes, won the BAFTA Award for best film and screenwriter John Ridley won the Oscar for adapted screenplay for "12 Years A Slave."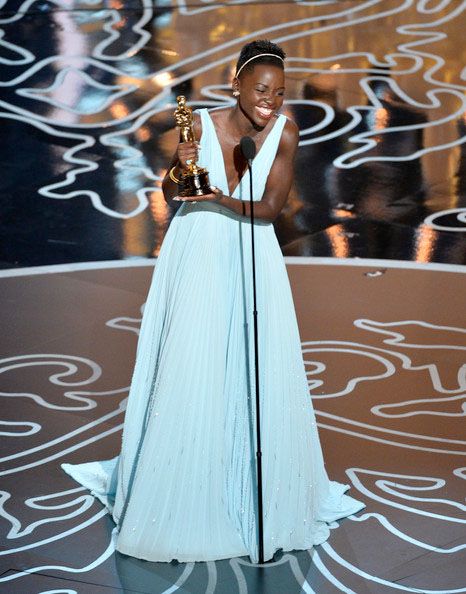 "12 Years a Slave" break-out star Lupita Nyong'o was nominated for best female performance at this year's MTV Movie Awards.
The Kenyan beauty has already won a slew of awards including her history making award by becoming the sixth black actress to win the Academy Award for Best Supporting Actress. She has also won the Independent Spirit Award, a Screen Actors Guild award and the Critics' Choice Award for Best Actress in a Supporting Role.
"12 Years a Slave" actor Chiwetel Ejiofor is up for best male performance at this year's MTV Movie Awards. Although he didn't win best male actor at this year's Academy Awards, he did get introduced to a worldwide audience of admirers.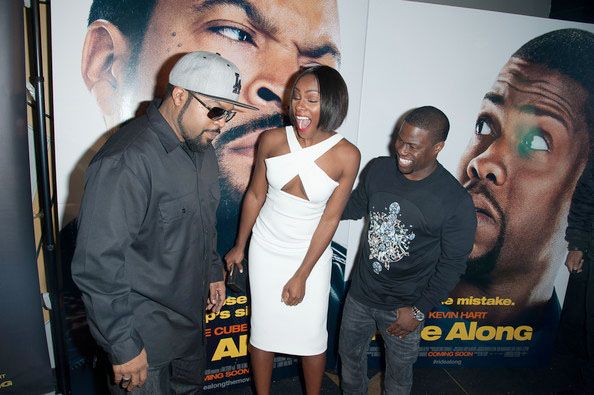 Kevin Hart is nominated for two MTV Movie Awards for best comedic performance in and for best on-screen duo with rapper/director/producer Ice Cube in "Ride Along."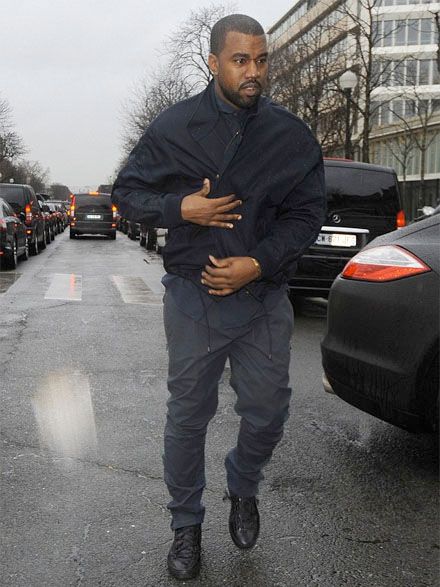 Kanye West is up for two MTV Movie awards. He goes head-to-head with Rihanna for best cameo performance in "Anchorman 2: The Legend Continues" and he's also been nominated for best fight in "Anchorman 2: The Legend Continues."
And Rihanna rounds up the YBF list with a nomination for best cameo in "This is the End."
Check out the complete list of nominees here.
Photos: Lupita's IG, Splash, Getty
KEEP PUSHIN': Robin Thicke SMILES For The Paparazzi Amid RELATIONSHIP WOES
Posted: 06 Mar 2014 11:47 AM PST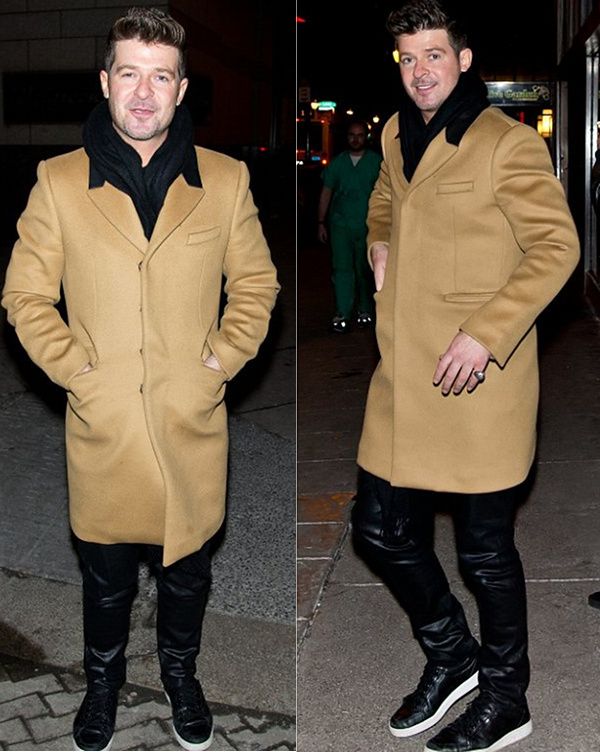 Robin Thicke was spotted out at dinner in Philly. Very single, but seemingly happy. See the candids inside....
Despite his public split from Paula Patton and several public pleas for a reconciliation (crooning "Let's Stay Together"), Robin Thicke (in a Burberry Prosum Leather Collar Cashmere coat) put on a brave face for the paparazzi on the streets of Philadelphia, PA.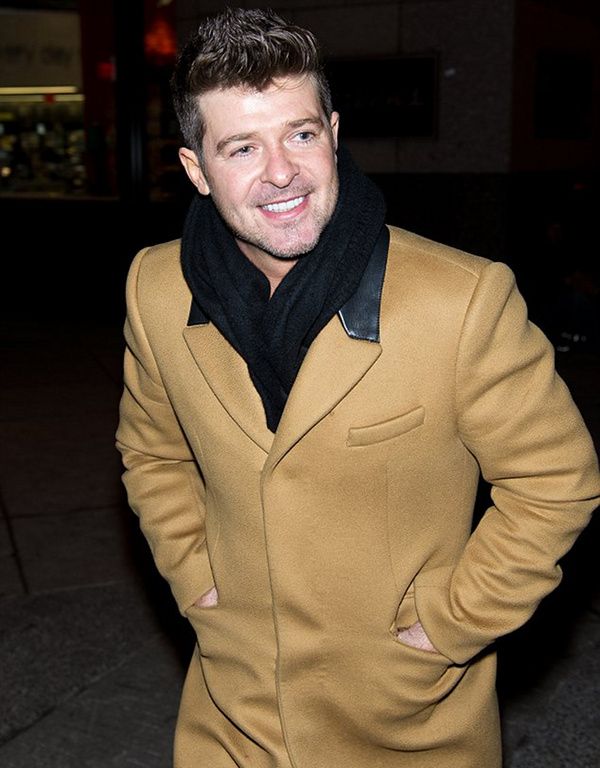 Mr. I'm Trying To Win My Girl Back took a stroll down Broad Street after having dinner at The Capital Grille restaurant. And tomorrow, he plays the Theater at Madison Square Garden.

Meanwhile, Paula was in L.A. recently looking amazing while hitting up all the Oscar festivities.
The Randomness:
1. Singer Miki Howard's son, Brandon, is attempting to go public with DNA proof that he's Michael Jackson's son. STORY
Photos via Gilbert Carrasquillo/Splash News

Nia Long Covers ESSENCE's April 2014 Issue + Lupita Nyong'o Flosses Her POWER, Helps Clarins SELL OUT!
Posted: 06 Mar 2014 11:01 AM PST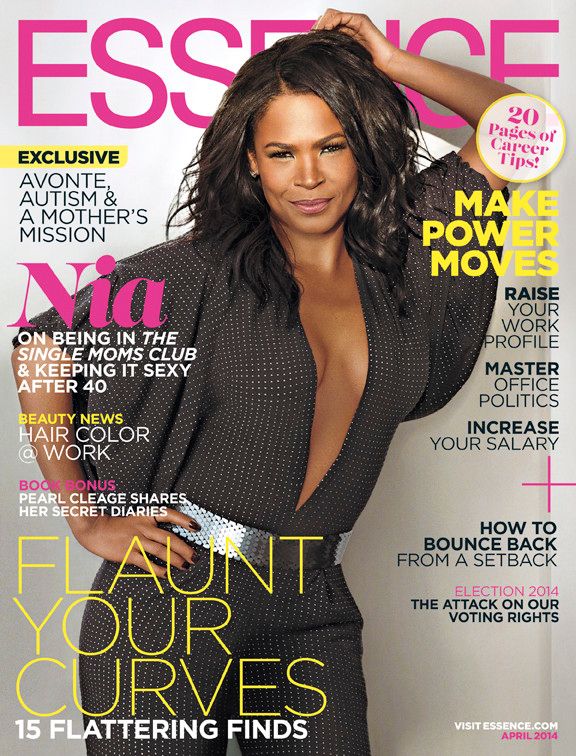 Nia Long is posing it up in a Michael Costello jumpsuit like the bad chick that she is on the April 2014 cover of ESSENCE Magazine. And the "Single Moms Club" star is dishing on why she's decided to do everything herself without nannies.
Check out her cover inside, plus how Lupita Nyong'o just showed her amazing influence and retail power...
Before her new movie Single Moms Club hits theaters next week (March 14th), Nia Long is dishing about her own mothering skills and why she doesn't need help from anyone to raise her household.
She said in her new Essence cover story:
"I'm not a movie star mom who's got a private chef, a nanny and a driver. My mantra is, 'You created this, you can handle it.'"
So it's just Nia, who recently starred in the box office hit Best Man Holiday, and her man Ime Udoka (an assistant coach for the San Antonio Spurs) raising their two boys, 13-year-old Massai (from Nia's previous relationship) and 2-year-old Kez. But they seem to have it under control.
She gushed about what they do in their down time that she's happy no one can see:
"I think that if you're committed to being a great mother, single or not, you're going to enjoy every moment you have with your children. I love when it's just the three of us and no one can see how silly we're acting. The preciousness of it all makes the tough days a little bit easier."
Awww. Nia even has her oldest son starring in the Single Moms Club movie with her. But he wasn't just handed the role, he had to try out:
"I was so nervous Massai wouldn't get the job. I didn't want to have to break disappointing news, so I explained to him that as long as he gave it his best that's all that mattered. I also told him that life has highs and lows, wins and losses. Just as I was saying all this, the phone rang. It was my agent with the good news. We did the happy dance and started packing our bags."
And how did little Massai repay mom? With a seriously sweet letter. In part, it read:
"Filming The Single Moms Club was a lot of fun. It was awesome working with you, and I can't imagine how hard it would have been if you weren't there. Now I really understand how hard you work."
"You are loving, and are always there for me and my little brother...You have taught me to have a voice and fear nothing but the Lord."
How adorable is this?!
And if you're wondering if Lupita Nyong'o (who was just nominated for an MTV Movie Award for Best Female Performance) has the ability to push a product....she's already proven so.
At Sunday night's Oscars, host Ellen Degeneres went around the star-studded audience asking for celebs to put money into Pharrell's hat to collect enough tip money for the pizza guy (for that random pizza she ordered for the audience).
Lupita hilariously threw in her lip balm...and now, the company behind her balm has totally sold out of the product.
It was barely shown on tv...it was seen for like, a quick second...but folks were so pressed to get any glimpse of what could possibly make Lupita so damn beautiful, that tons of folks figured out it was a tube of CLARINS HydraQuench Moisture Replenishing Lip Balm.
According to a press release from Clarins, the balm "almost sold out across the country over night". Wow!
The company ordered more lipbalm from Paris to quickly restock, but they could barely keep up. While we love that Ms. Lupita already has this much pull in the retail and beauty space....we doubt this $24 lip balm is the secret to her uncanny beauty. Good genes and natural beauty aren't sold in jars!
Photos: Essence/Getty
MUSIC FAB: Elle Varner's "Cold Case" + Keyshia Cole & Iggy Azalea's "Mo Money Mo Problems" Preview + J. Lo ft. French Montana "I Luh Ya Papi"
Posted: 06 Mar 2014 10:02 AM PST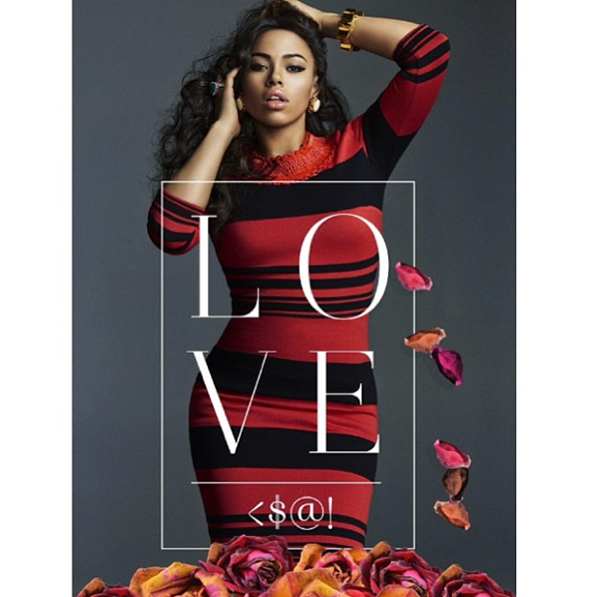 New music from Elle Varner, a preview of Keyshia Cole and Iggy Azalea's remake of Biggie's "Mo Money Mo Problems" and new music from J. Lo featuring French Montana when you go inside…
"Refill" singer Elle Varner has released some new music gearing up for the release of her sophomore album and this time she's singing about being cheated on.
Elle is suffering from heartbreak on her new track "Cold Case" where she sings about how great love is in the beginning and then how it all turns sour when she's cheated on. We can't help but wonder if she's talking about her love to breakup with Knicks baller Iman Shumpert...
No word on the official release date of her new album titled Four Letter Word (L.O.V.E.).
Check out Elle's "Cold Case" below:
And on another track...
Keyshia Cole and Iggy Azalea have teamed up to do a remake of Biggie's hit "Mo Money Mo Problems." For some reason.
The track is co-produced by Irv Gotti and Sharif "Reefa" Slater . It be featured on the soundtrack of a new rom-com movie titled "The Other Woman" starring Cameron Diaz, Nicki Minaj, Leslie Mann and Kate Upton. The flick will hit theaters April 25th.
Nicki Minaj makes her big screen debut in the Nick Cassavetes directed film and we also posted the trailer recently.
Check out the preview of the ladies remake below:
Slightly interested to hear how this will sound once it's complete....
And in other music news…
J. Lo expresses how much she loves her papi in a newly released track titled"I Luh Ya Papi" featuring rapper French Montana. Yep, that's how it's spelled.
Jenny from the Block is gearing up for the release of her 10th studio album. She was spotted partying with her ex, Diddy and French Montana at Market America's World Conference 2014 and afterparty earlier this month.


J.Lo and French got together recently (pictured above) to shoot the video for the new track which was directed by Jessy Terrero. There are also two additional versions of the song featuring Big Sean and Tyga.
Take a listen to J.Lo and French Montana's new single below. Not our fave, but, ya know:
Are you feelin' it?
Photos/Videos: Elle Varner's IG/Keyshia Cole's IG/Iggy Azalea's IG/Irv Gotti's IG/ Jennifer Lopez's IG/French Montana's IG/Sharif Reefa Slater's IG