---
Tameka Raymond, Monyetta Shaw, Torrei Hart & The "ATL Exes" Keep It Hot In The Cayman Islands
Posted: 22 Mar 2014 10:01 AM PDT
The new cast of "Atlanta Exes" seem to be off to a positive start. The ladies are currently on a vacay in the Cayman Islands...and seem to be getting along perfectly fine. For now at least.
Check out the ladies keeping it fab on vacay inside....
Torrei Hart, Tameka Raymond, Christina Johnson, Sheree Buchanan, and Monyetta Shaw are now bosom buddies as the ladies gear up for their brand new VH1 reality show.
And before this summer's premiere, the ladies took a trip to the Cayman Islands this week to relax...and let the cameras roll.
Looks like Usher's ex-wife Tameka had some company on the trip...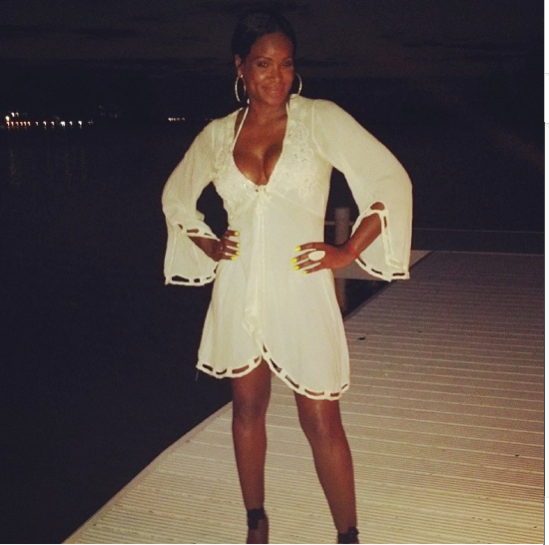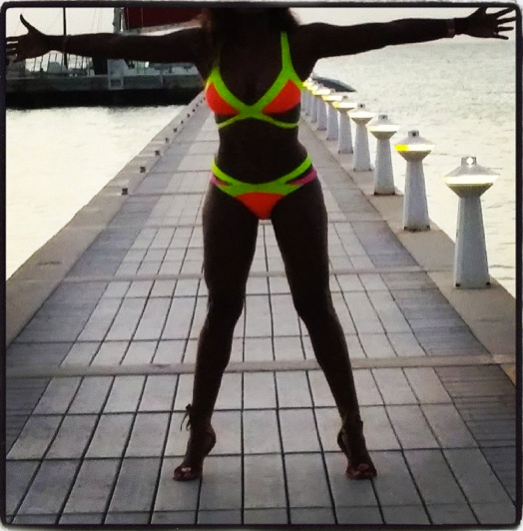 And she kept it cute in sexy coverups and an even sexier neon Agent Provocateur bikini.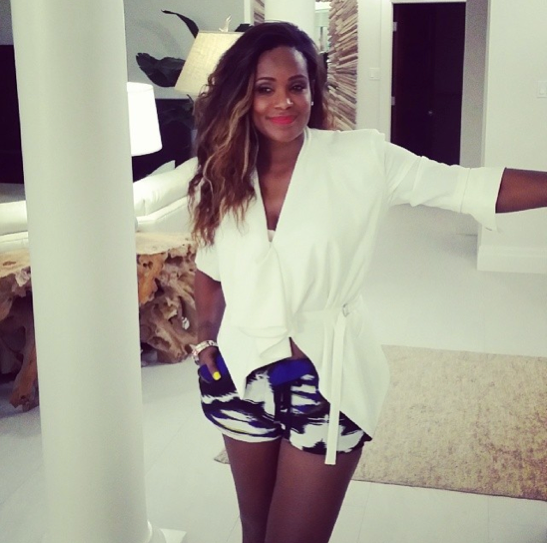 She looks pretty happy these days.
Kevin Hart's comedienne ex-wife Torrei kept it casually cute: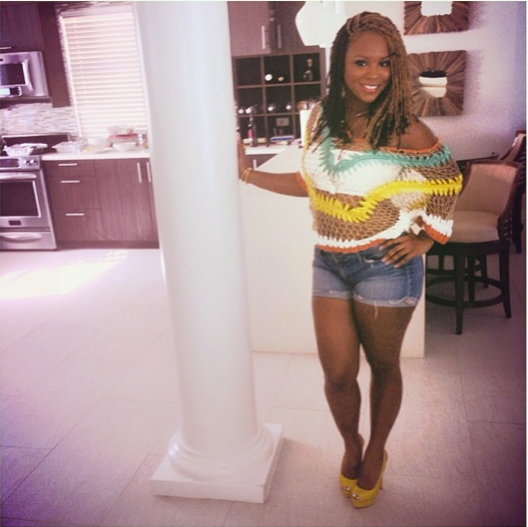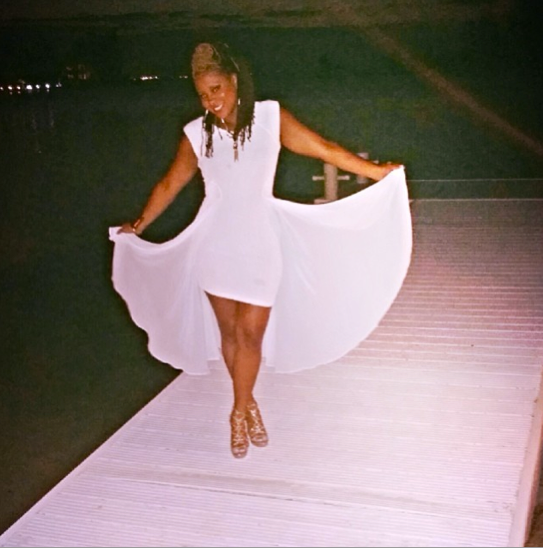 And Ne-Yo's ex-fiancee Monyetta showed off her tight and toned new bod: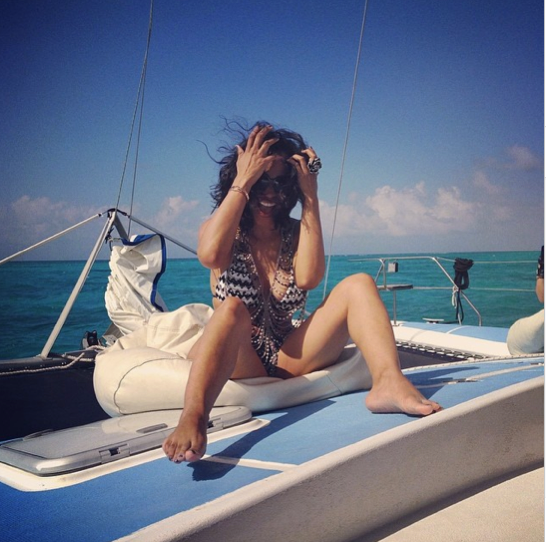 She's a mom of two and looking hot.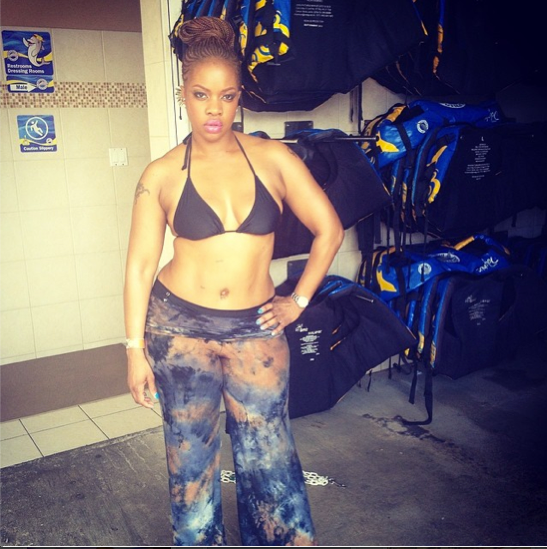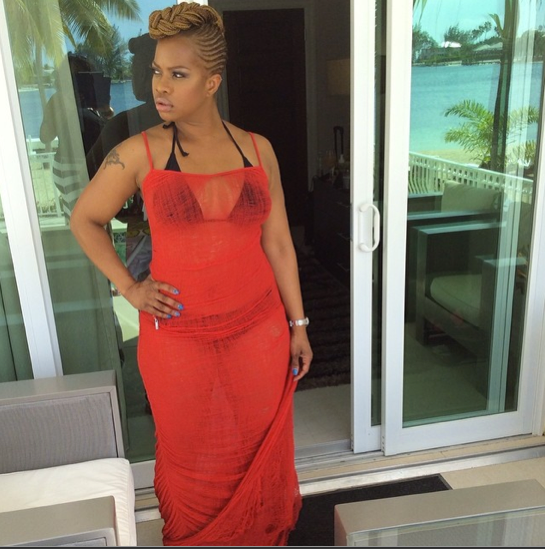 Cee Lo's ex-wife Christina Johnson was in the mix.
And so was Ray Buchanan's ex-wife Sheree.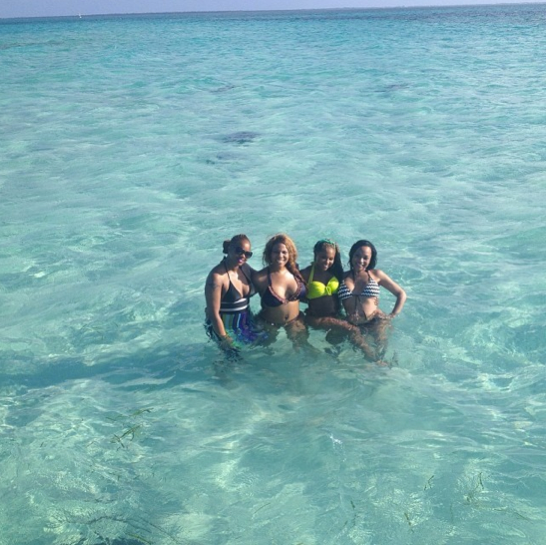 Fab times...and we're sure we'll get to see it all play out when the show premieres this summer!
Photos: Instagrams of Tameka, Sheree, Christina, Monyeta & Torrei
Chris Brown's Ex Karrueche Tran Covers ANNEX Magazine, Talks Love & Becoming "A Star In Her Own Right"
Posted: 22 Mar 2014 08:34 AM PDT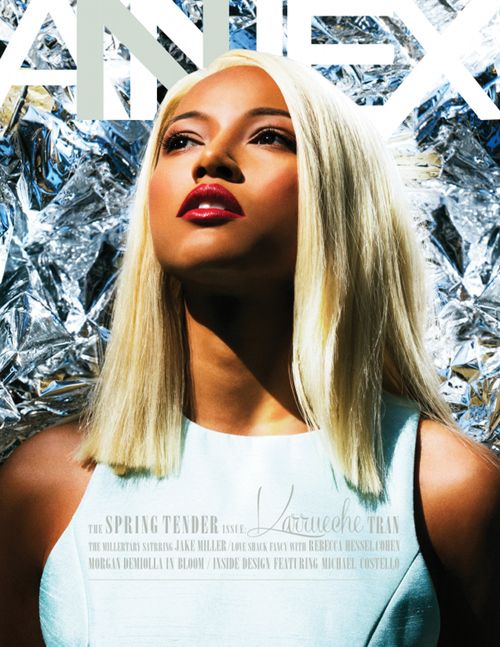 Karrueche Tran may no longer be with Chris Brown, after reportedly dumping him when she found out he was allegedly texting other chicks. But she's making sure to capitalize off her role as his girl....and is attempting to become a star in her own right.
Check out her modelesque pics for ANNEX magazine inside, and what she had to say about staying love in a relationship....
She's the girl who stood by Breezy's side throughout his many courtroom dates and rehab. Kae put on a blonde wig and posed it up for the fashion and lifestyle magazine ANNEX. She tapped into her modeling talents (she was apparently was embarking upon a modeling career before dating Chris) and rocked some spring-ready looks for her editorial.
Chris Brown's most recent ex told the mag, 'Love is beautiful. Love is the most important aspect of my life...'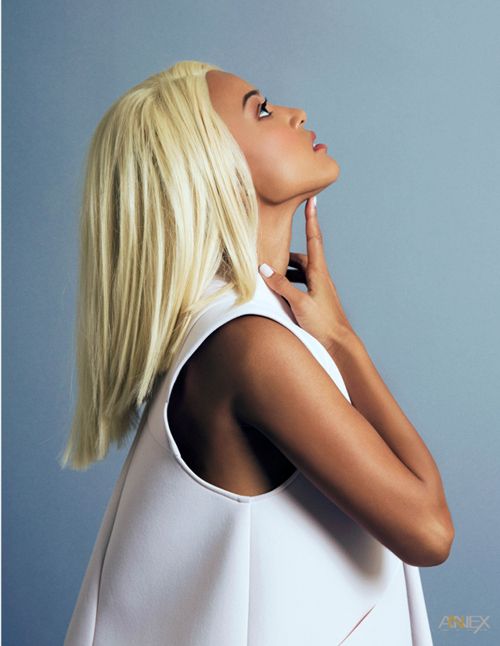 Pretty pics. Check out everything she had to say about becoming her won star, love, and more:
Photos: ANNEX
SPORTS: LeBron James LAUNCHES Sprite 6 Mix
Posted: 21 Mar 2014 12:38 PM PDT
Lebron James hosted a launch party for his new Sprite 6 Mix drink and is now starring in a McDonald's ad. Check it all inside....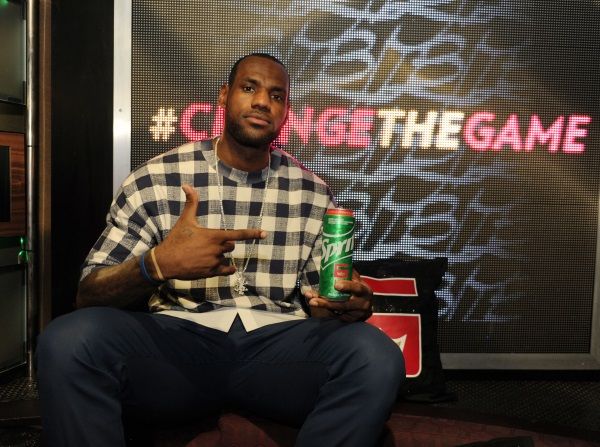 This guy is on his hustle at all times. Miami Heat star and 4-time NBA MVP LeBron James hosted a launch party to celebrate the release of Sprite 6 Mix at UNKNWN, a sports lifestyle store at the Aventura Mall in Aventura, Fla.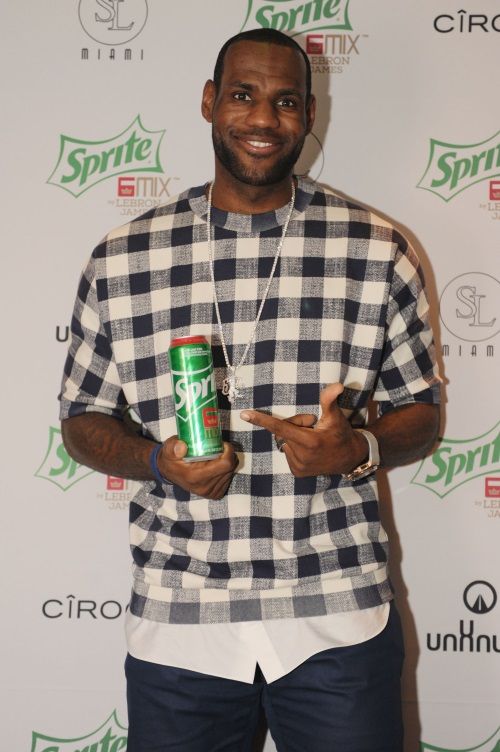 The new Sprite 6 Mix adds cherry and orange flavors to the original lemon-lime drink and is available in 19.2 ounce cans and 20 ounce bottles that include custom graphics integrating LeBron's name and jersey number.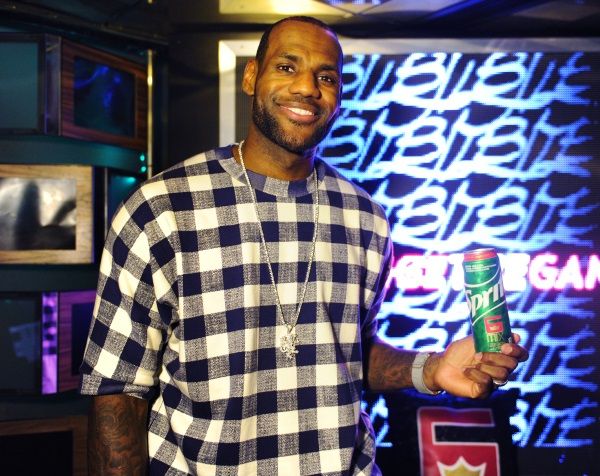 In other news, our sources say LeBron and Savannah are expecting baby #3.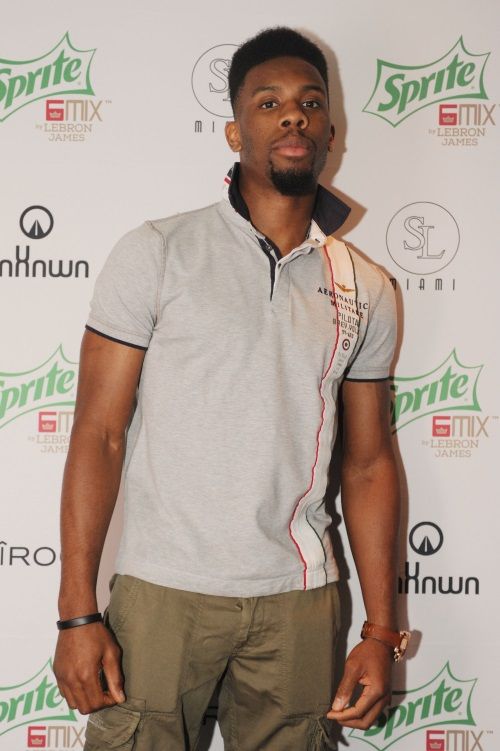 His Miami Heat teammate Norris Cole came out to celebrate as well.
In other Lebron endorsements....
LeBron is featured alongside Heisman trophy winner Johnny Manziel in McDonald's commercial for the Bacon Clubhouse Sandwich.
Photos via Seth Browarnik/startraksphoto.com
OH: Kanye & Kim Cover The April 2014 Issue Of VOGUE (And Baby North Is Featured Too)
Posted: 21 Mar 2014 11:13 AM PDT
Well, ladies and gentleman. The fashion bible and co-signer of all things fabulous has finally given Kanye West and his fianceè Kim Kardashian everything they've been begging to get for years now....the cover of VOGUE.
Check out the couple's cover shot inside...
Kanye West could give a lesson in campaigning for a magazine cover. The worst kept secret in the fashion industry is that Anna Wintour has a major thing for black men, so winning over Ms. Wintour wasn't that hard of a feat. But getting his chick featured as well was the real task.
So, after many dinner parties, schmoozing with designers, fashion shows with Ms. Wintour herself, and making sure he and his bride-to-be are in all the right places, he and Kim finally got their wish: The cover of American VOGUE magazine.
In the April 2014 issue, which serves as The Shape Issue, Kim appears to be donning wedding dresses in romantic pics with the "New Slaves" rapper.
It looks like VOGUE, who has always been the bible for everything fashion and the epitome of WIN, has set a new standard. What that standard is exactly...you decide.
Kanye came out of his Twitter slumber to say, "#TRILL Thank you @voguemagazine."
We wouldn't be surprised if it's one of the mag's highest selling covers...for many reasons. One of those reasons is that you can totally see how much in love they really are. And we're not mad at that aspect.
Here's the BTS cover shoot video featuring the utter adorableness of Baby North. More Nori please!
In other Kanye news, his lawyer entered a no contest plea this week on behalf of the rapper in regards to a misdemeanor count of battery against the photographer he was caught on video attacking at the airport. A no contest plea is treated the same as a guilty plea for purposes of the sentencing.
Kanye has now been sentenced to two years probation, which includes anger management sessions and 250 hours of community service.
Photographed by Annie Leibovitz
TENNIS LOVE! Kelly Rowland & Fiancè Tim Cheer On Serena Williams At The Sony Open
Posted: 21 Mar 2014 10:31 AM PDT
Kelly Rowland, looking very tennis ready in her striped tee and fedora, and her husband-to-be Tim Witherspoon hit up the Sony Open on Thursday to watch Kelly's bestie Serena Williams wreck shop. Check out their coupledom inside...
While tennis champ Serena Williams defeated Yaroslava Shvedova of Kazakhstan during their Sony Open match yesterday at Crandon Park Tennis Center in Key Biscayne, Florida, Kelly Rowland was right there to cheer on her good friend.
And her man Tim was right by her side getting in on the tennis fun: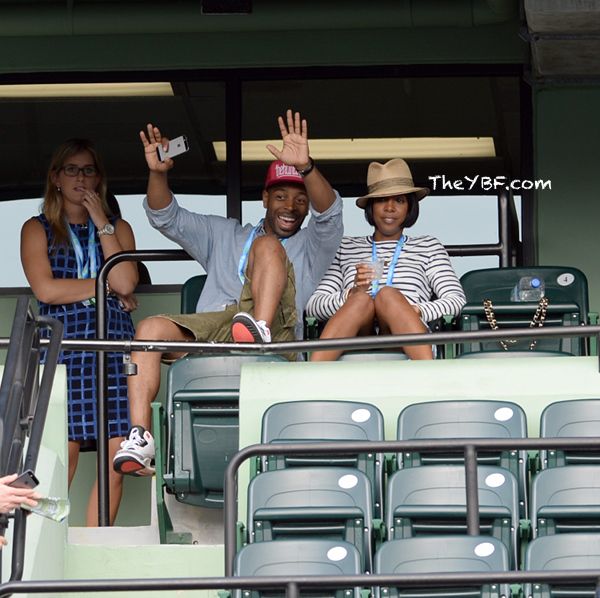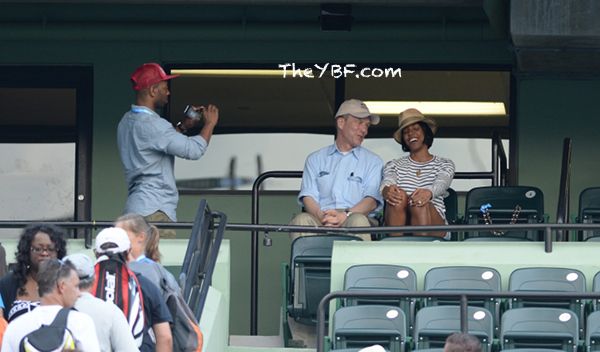 He even played photographer as fans stopped by Kelly's VIP seats so they could get a pic with the gorgeous former "X Factor" host.
Cute!
And fresh off preforming at the 9th Annual Jazz In the Gardens festival this past week (where she brought Nelly on stage for their hit "Dilemma"), Kelly revealed to TheGrio.com that she's already working on new music:
"I'm back in the studio. I'm extremely excited about being back in the studio. The ideas and everything that I have on my think board is just really amazing."
The Randomness:
1. Anita Baker found out on television about her warrant for her arrest. And she sent her attorneys to the tv station...instead of the courthouse...to find out what's going on. STORY
Photo: INF/Splash