---
Ashanti LAUGHS IT UP With Fans At The APPLE STORE'S "Meet The Musician" Series
Posted: 05 Mar 2014 09:11 AM PST
Ashanti is finally out of her injury boot. So she greeted fans and chatted about her Braveheart disc (which is currently #1 on the iTunes R&B/Soul Charts) at an Apple Store yesterday in NYC. Get the deets inside....
Last night, Ashanti took center stage at the Apple Store in Soho for a "Meet the Musicians" discussion and performance hosted by Bravo TV's "Fashion Queens" host Bevy Smith.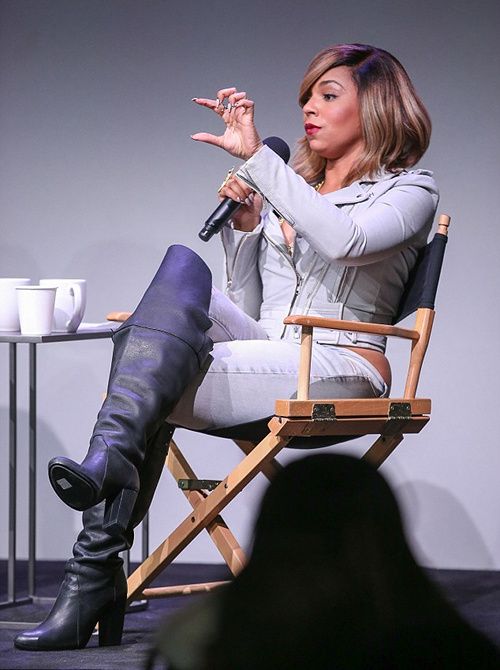 She kept it stylish in grey skinny jeans, a matching leather biker jacket and thigh high black boots. Hopefully she avoids all stairs and potential trip-ups this time around!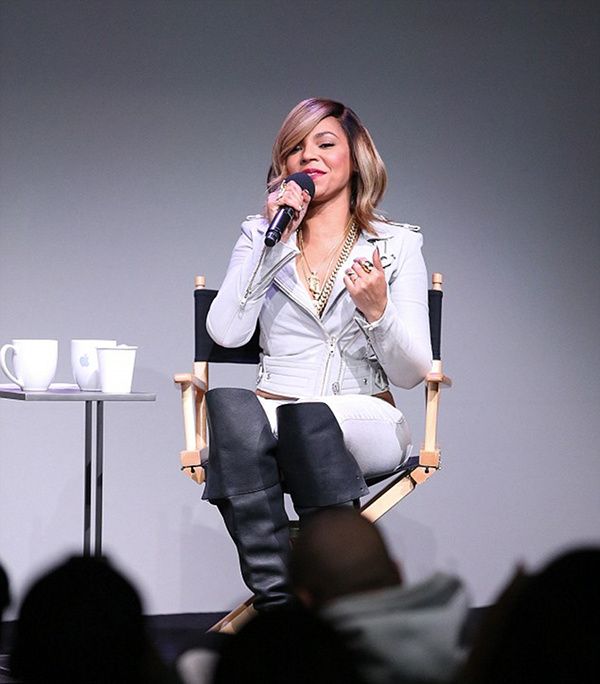 In addition to performing "Foolish" and "Happy", Ashanti played music from her Braveheart disc (in stores now) and explained why she chose to release the album independently.
The Apple Store event followed a revealing interview Ashanti taped with The Breakfast CLub, earlier in the day, where she opened up about her relationship with Nelly.
We want 'Shanti to win!
Photos via Santi/Splash News
NEW FRIENDS: Oscar-Winner Lupita Nyong'o + Rihanna Take Over The Front Row At Miu Miu's Paris Show
Posted: 05 Mar 2014 08:25 AM PST
Fresh off her Oscar win, Miu Miu spokemodel Lupita Nyong'o sat next to Rihanna at the design house's Fall 2014 Show today. See pics of the ladies inside....
Rihanna is definitely making the most of her time in Paris, France this week. She allowed the paparazzi to snap a gorgeous shot of her near the Eiffle Tower today.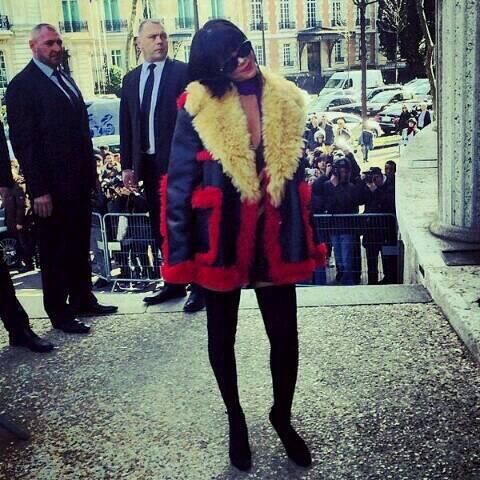 She was also spotted arriving at the Palais d'Iéna today for the Miu Miu Fall 2014 show.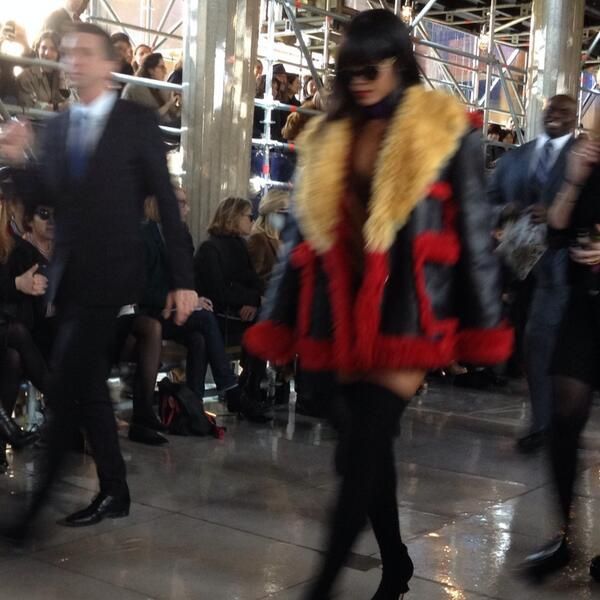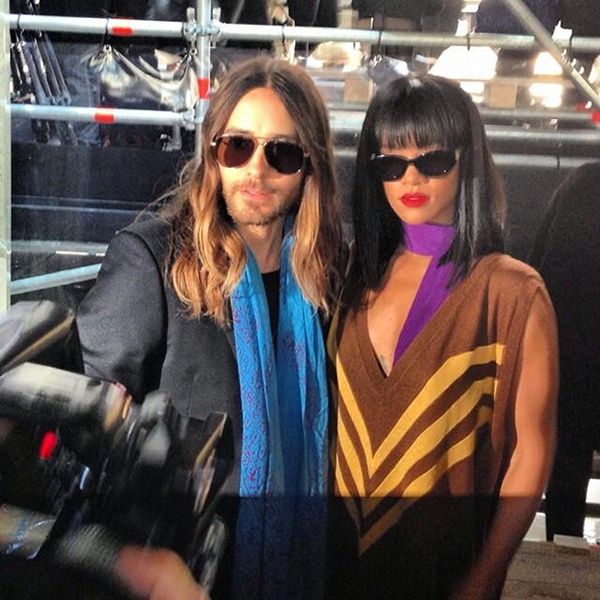 The bad girl strutted to the front row in black thigh-high boots and a leather coat with fur trim. And ended up snapping a pic with Oscar-winner Jared Leto.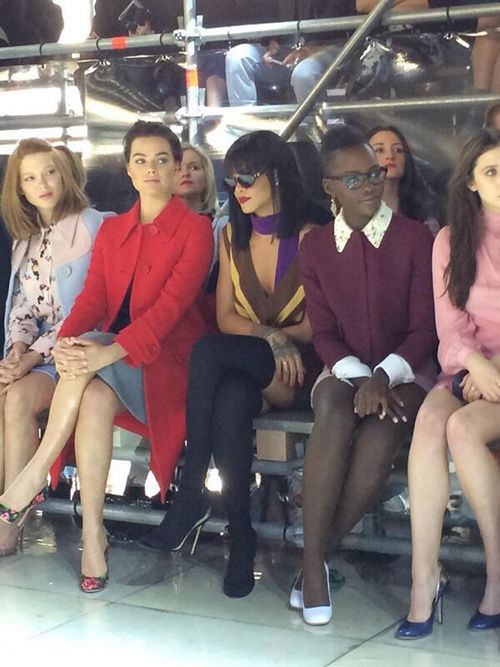 While Rihanna is one of the biggest stars in the world, all eyes were surely on Lupita Nyong'o, who sat next to her in the front row. Hmmm...and Jared was there too? We're sure this will set Twitter all a-buzz as there seems to be a campaign to get Jared-Lupita "relationship" going...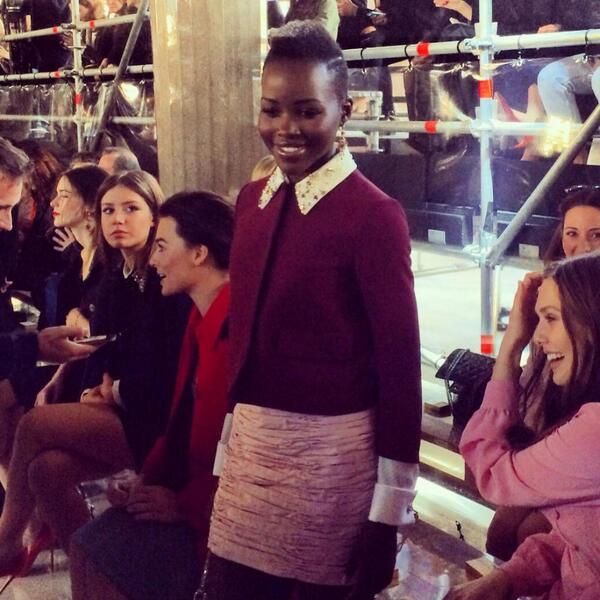 Lupita has clearly emerged as a muse to Miuccia Prada who dressed her in a custom Prada gown at the Oscars and chose her as the face of the Miu Miu's Spring 2014 campaign.
Lupita is also winning over fans and fashion insiders with her style and grace....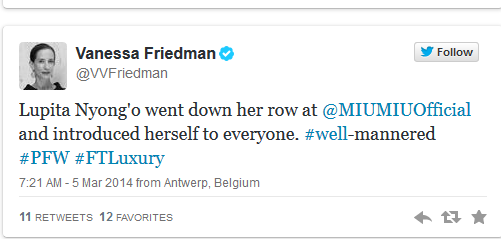 And supermodel Alek Wek responded to Lupita's emotional speech at the ESSENCE Black Women In Hollywood luncheon where she revealed Alek helped her love her beautiful dark sin.
Watch Lupita and Rihanna share a laugh here:
Loves it!
Photos via Net-A-Porter Twitter/Instagram/KCS Presse / Splash News
Gary Michael Houston Speaks On Newest Wild Family Fight With Bobbi Kris & Husband Nick Gordon
Posted: 05 Mar 2014 07:23 AM PST
So apparently, a fight went down at a hotel in Atlanta during Rayah (Pat's daughter) 16th birthday party. And it involved 27-year-old Gary Michael Houston allegedly beating down Bobbi Kris' husband Nick Gordon.
After the alleged physical and twitter fight, Gary's speaking out....
What in the WORLD is going on now with those Houstons? All is not well, because Nick Gordon and Whitney's rapper nephew Gary Michael Houston (this is Whitney's brother Michael's son--pictured below) just had a knock down, drag out fight at a birthday party! And Nick didn't even get one lick in.
But get this...we're told this fight happened way back in DECEMBER, and Nick felt the need to bring up the drama...publicly...on Twitter YESTERDAY.
TMZ reports:
We're told Whitney's nephew, Gary Michael Houston, went nuclear on Bobbi Kristina's husband, Nick Gordon … allegedly SLAMMING him to the floor and pummeling his face -- accusing him of talking crap about the family.

Family sources tell us ... it all went down at a Sweet 16 party for Whitney's niece, Rayah. We're told it was a formal affair -- everyone in tuxes and long gowns -- but Nick showed up in a hoodie and knit cap and "lookin' like a thug."

Gary felt Gordon had insulted the family one too many times ... as soon as the party was over, he delivered the beat down. We're told it was a lopsided fight -- Nick didn't even get in a single punch.

Goodness! And over on Twitter yesterday, Nick and Gary were going at it and airing out all the dirty deeds:

Gary responded (read from bottom up):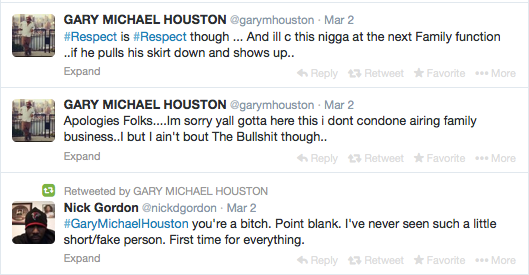 And Gary went in: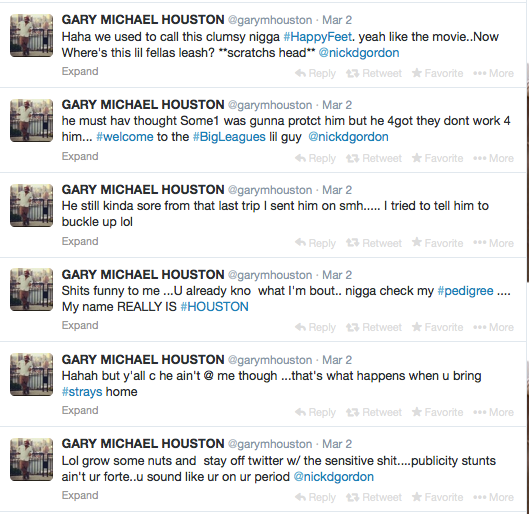 Well, at least this will get people paying attention to Gary's upcoming album The Collins LP dropping March 18th. (By the way, he shot his recent three videos at Whitney's old estate in Jersey).
Now that all this ish has played out publicly, Gary Michael Houston has spoken out via his publicist BJ Coleman. He says in a statement to TheYBF.com:
"I apologize to any family, friends, or fans who think I over reacted recently on Twitter. I typically do not engage in trivial drama on social media. I do not intend to further address family matters publicly. I love my cousin, and I wish her all the best."
Meanwhile, Bobbi Kris, is unfazed and hasn't even mentioned this. But a couple weeks ago, she did post this:
This nigga here ! Lmao this is one of my husbands personalities lmao I love you baby . @nickdgordon pic.twitter.com/9fH94DCUq2

— Bobbi Kristina H.G. (@REALbkBrown) February 22, 2014
Wait, is that Whitney's fur?!
Photos: Gary Michael Houston/Bobbi Kris' FB page
DADDY DEAREST: Mathew Knowles' Child Support Payments SLASHED DRAMATICALLY, And He Allegedly Continues To DENY Son's EXISTENCE!
Posted: 05 Mar 2014 06:34 AM PST
Mathew Knowles has succeeded in having his child support payments slashed, but folks from his baby's mother Alexsandra's side want more than money...they want his presence in the child's life. And they say Baby Nixon is siffering. More inside...
Mathew Knowles scored a small victory in his financial battle (if you want to call it that) with estranged baby's mother Alexsandra Wright, who's raising their 3-year-old son Nixon. You'll recall that Alexsandra was demanding $12K a month, but a judge recently sided with Mathew (who claimed his yearly earnings dropped from $3 mill a year after Beyonce fired him in 2011) and reduced his payments to $2,485 a month.
In documents he submitted to the judge, Mathew said he made $127K in 2013, but his monthly expenses are around $51,000 a month! Lately, he's been liquidating his assets to stay afloat.
Beyond the money issue, friends and family of Alexsandra spoke to Radar Online about Mathew's absence from in Nixon's life and the damage they fear it is doing to him.
Alexsandra's brother, Jonathan Wright said,
"I find it kind of odd that somebody that's proven as somebody's biological father has never ever seen their son. And when they're a wealthy individual, it's odd that they would be a deadbeat dad. I just don't understand it. I have a son. I love my son and I would go to the ends of the earth for him. I don't understand."
You'll also recall that Alexsandra did a television interview with "Inside Edition" where she revealed that Mathew has NEVER met his son. Following that interview, one insider with ties to Alexsandra, told Radar Online,
"Friends and family are growing increasingly worried about the damage being done to Nixon by his biological father denying his existence and allowing the public to bash his mother.Alexsandra just wants the truth to come out...and the only way that this will happen is if Mathew Knowles is held accountable for his actions and his child like every other citizen in this country!"
Messy messy messy. We truly hope Mathew will step up to the plate and be the same presence in Nixon's life that he was for Solange and Beyonce. Or, something....
Photos: ITV
DO WE LOVE IT?! Janelle Monae's "What Is Love"
Posted: 05 Mar 2014 06:01 AM PST
Fresh off being featured in the new issue of Marie Claire (pictured above), Janelle Monae has a brand new song from the Rio 2 soundtrack. Check out "What Is Love" inside...
From the forthcoming film Rio 2, Janelle Monae is giving the animated sequel a dose of bass and soul. Check out her cute track "What Is Love" below:

Rio 2 hits theaters April 11th, and the soundtrack is available everywhere March 25th.
Photo: Marie Claire/Janelle's IG

SPOTTED: Actress Naomie Harris Braves The Cameras In London With No Make-Up
Posted: 04 Mar 2014 03:45 PM PST
British actress Naomie Harris was spotted today with no make-up. Pics of the brave Bond actress inside…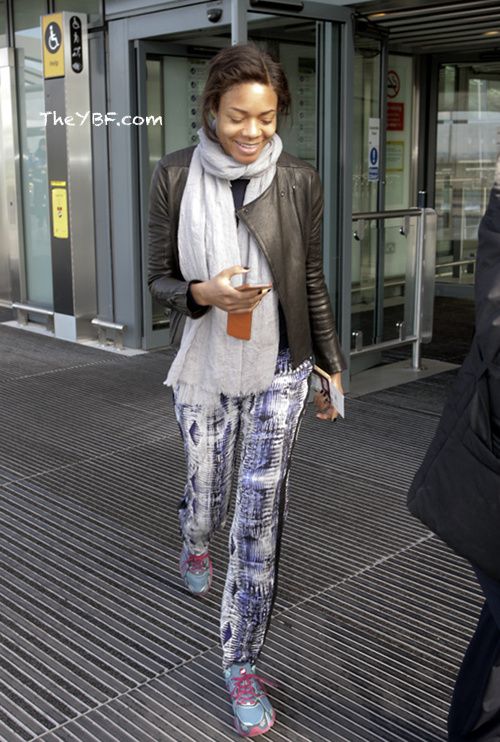 Mandela actress Naomie Harris was spotted arriving at London's Heathrow Airport today makeup free. She hopped on a plane from L.A. (after all the Oscars festivities) and landed home in London bare-faced as she walked through the airport terminal with her luggage.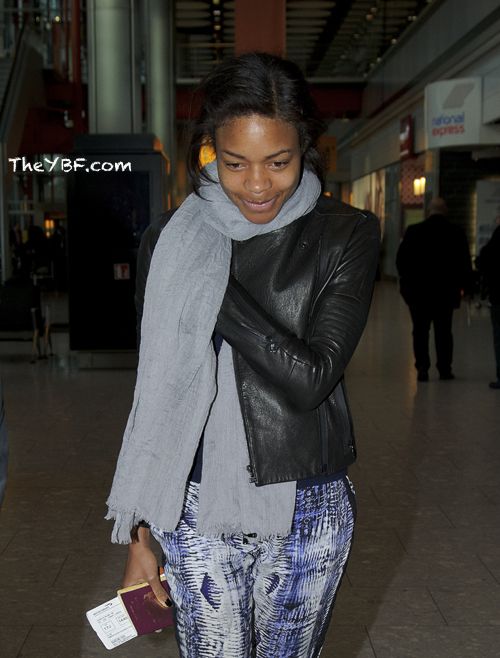 Naomie did a sexy Esquire magazine shoot for the magazine's January 2014 issue. In the issue she revealed how terrified she was about what the real Winnie Mandela would think of her movie portrayal:
'She loved it. I was over the moon — she was the one critic I was really scared of. But she's seen it, she likes it, my job is done.'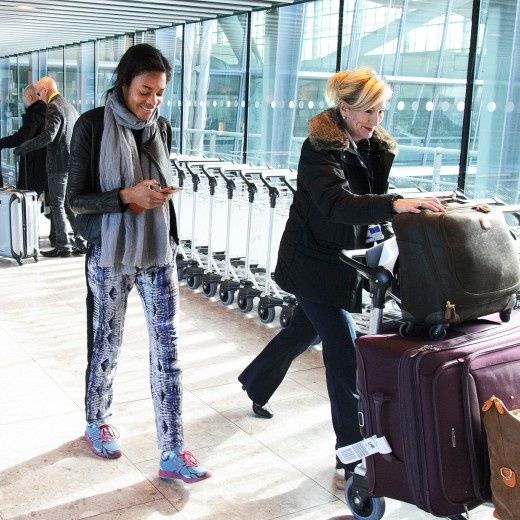 It takes a brave chick to be all like, "I woke up lke this," in front of tons of paparazzi cams....
Photos: INF/Splash
Lauren London, Brandy & "The Game" Cast Hit "Arsenio" + Terry Crews & Cocoa Brown In The Latest "Single Moms Club" TRAILER
Posted: 04 Mar 2014 02:43 PM PST
BET's "The Game" returns tonight and the entire cast (including Brittany Daniel) chatted with "Arsenio" recently. See their appearance from last night inside and watch a new sneak peek of Tyler Perry's Single Moms Club.
If you forgot tonight's the season premiere of "the Game", you aren't the only one. Thanks to Aarsenio, we just got a reminder.
The cast of "The Game" returns with season 7 tonight on BET (10P/9C) and they stopped by "Arsenio" to discuss filming the show in Atlanta (they're all fans of Ruth Chris Steakhouse), how Coby Bell's character will reveal his hidden musical talents, how Hosea Chanchez lived in his car for 30-days and the return of Brittany Daniel aka Kelly Pitts.
Watch the interview below:
Backstage........Wendy, Lauren and Brandy posed with their glam squads including famed LA makeup artists AJ Crimson, Renny Vasquez and Tatiana Ward.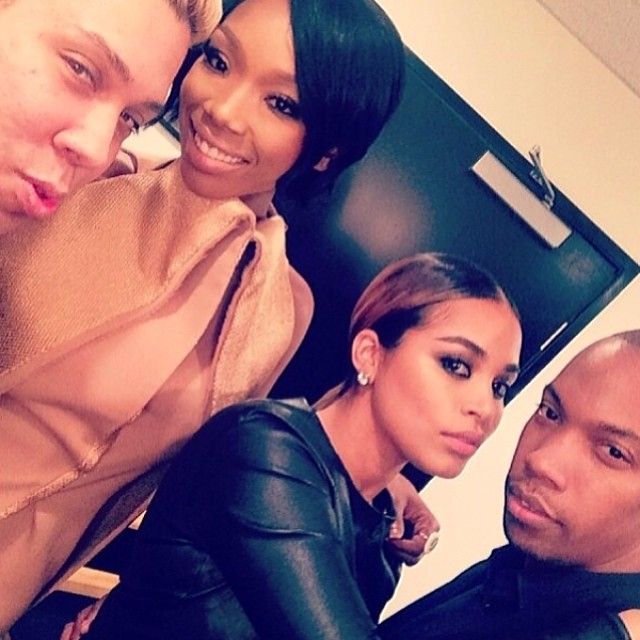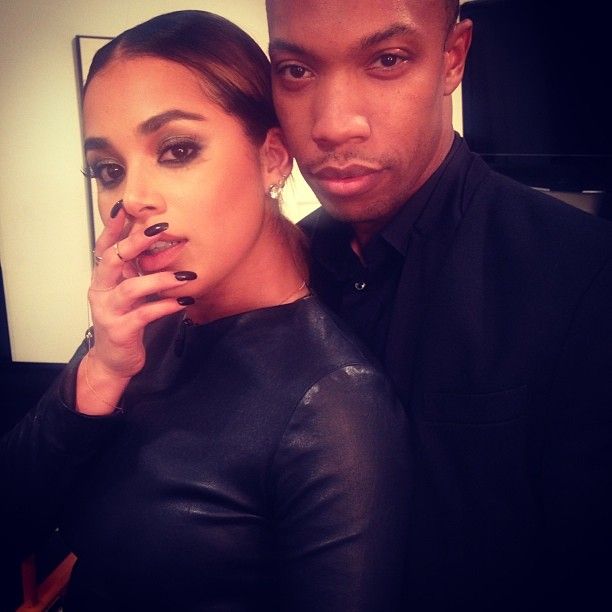 Get it ladies!
BONUS: Funny Or Die just did a funny skit called The Black Bachelor with Terrell Owens, Jay Ellis, Tatyana Ali, and "The Game" star Jay Ellis. Check out the foolishness below:
At the movies....
In the latest sneak peek for Single Moms Club, "Brooklyn Nine Nine" star Terry Crews attempts to woo Cocoa Brown in a funny clip called "Funeral Wreath."
Written and directed by Tyler Perry, the film also stars Nia Long, Wendi McLendon-Covey, Zulay Henao and Amy Smart. The film is expected to be released March 14, 2014. And we're def here for it.
Photos via Brandy's Instagram/AJ Crimson IG/Lauren London IG/Renny Vasquez IG/
ROUND UP: 50 Cent's "Power" Series Official Trailer Released + DJ Cassidy's "Calling All Hearts" VID Ft. Robin Thicke + Chelsea Handler Defends "Racist" Tweets
Posted: 04 Mar 2014 01:59 PM PST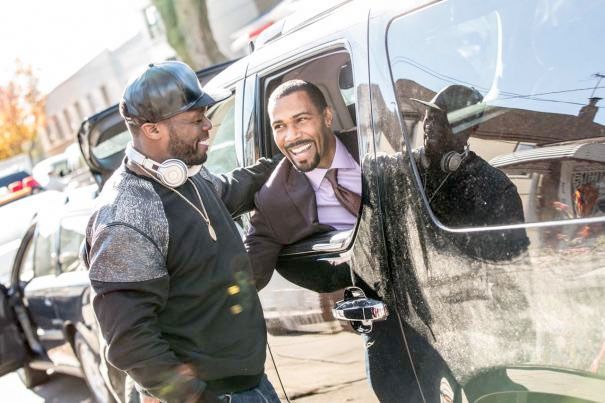 Here's a round up of 50 Cent's "Power" scripted series official trailer, visuals for DJ Cassidy's new track "Calling All Hearts" featuring Robin Thicke and Jesse J. And Chelsea Handler hit up "GMA" this morning to defend her "racist" tweets when you go inside…
Well this will def hold us over until we can see Omari's fine self on "Being Mary Jane" next year. The official trailer for 50 Cent's new original scripted series "Power" has been released.
"Being Mary Jane" star and "Verses & Flow" host Omari Hardwick will star as the lead role in the new series, which is an original series for STARZ executive produced by Curtis "50 Cent" Jackson.
"Power" will follow a wealthy NYC nightclub owner who caters to the city's elite. He plans to turn the club into a Fortune 500 business but there's one problem…he's living a double life. He's one of New York's biggest drug kingpins with a lucrative high-level clientele. He tries to leave his criminal life behind but he risks losing his marriage, family and business.
Omari will be joined by Naturi Naughton as Tasha St. Patrick (his wife), La La Anthony and Debbi Morgan. The series is created by Courtney Kemp Agboh in association with CBS Television Studios.
"Power" will premiere on STARZ this summer.
Check out the official trailer below:
Will you be watching?
In music news…
One of the most popular DJs just released the video treatment for his new track "Calling All Hearts" featuring Robin Thicke and Jesse J.
DJ Cassidy is currently on tour with Robin . And he's getting ready to release his own debut album Paradise Royale which will feature R. Kelly, Mary J. Blige and Usher, to name a few.
Check out the pink party visuals above.
Yet another track for Robin to sing to Paula to try to win her back....

And on "Good Morning America" this AM…
Comedian Chelsea Handler hit up "Good Morning America" this morning to promote her new book Uganda Be Kidding Me but she ended up addressing her "racist" tweets she sent out during the Oscars on Sunday.
During the Oscars, Chelsea (and her writing team) live tweeted from the Huffington Post's Twitter handle saying things like:
#AngelinaJolie just filed adoption papers #lupitanyongo #Oscars -@chelseahandler

— Huffington Post (@HuffingtonPost) March 3, 2014
#AngelinaJolie's adoption went through #sidneypoitier #Oscars -@chelseahandler

— Huffington Post (@HuffingtonPost) March 3, 2014
Of course there was backlash on social media and many called Chelsea is a racist.
But according to Chelsea, she's NOT a racist. And why is she not a racist? Her response, "I date a lot of black people."
Oh.
She also said people are always mad at her, so if she was worried about the backlash she would be spending more of her time online.
Listen to Chelsea's response on "GMA" above.
Thoughts?

Photos/Videos: Starz/Omari Hardwick's Twitter/VEVO/XONewsStation
Newcomer August Alsina Says He Can't Deal With Trey Songz's EGO & ATTITUDE + Nas' Child's Mother Carmen Bryan DELETES Her Twitter
Posted: 04 Mar 2014 01:08 PM PST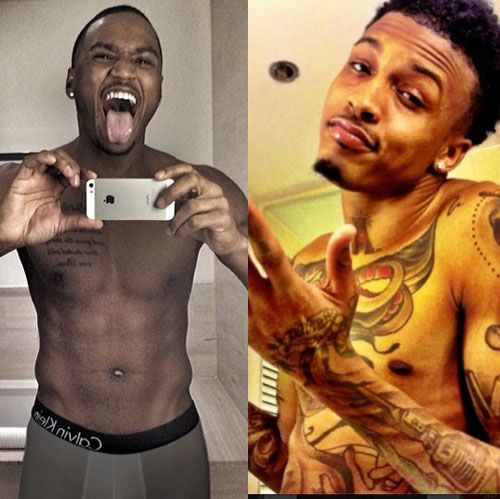 New R&B artist August Alsina has had enough of Trey Songz's ego plus Nas' baby mama Carmen Bryan deletes her Twitter when you go inside…
New Orleans singer August Alsina is speaking out saying he and Trey Songz no longer "f*cks" with each other due to Trigga's big ego and major attitude.
August Alsina and Trey Songz collaborated on the remix to Alsina's "I Luv This Sh*t", but it seems the R&B 'bad boys' can't get along.
August recently did an interview with Rap-Up and had this to say about Trigga:
"I don't really f*ck with Trey right now. We don't get along right now. We ain't on the same page. He did some other sh*t and we just don't rock."
Now…there are unconfirmed rumors going around that Trey got upset when he found out he was hitting the stage BEFORE August at a show. August said in the same interview that he didn't hit the stage with Trey because he wasn't going to do a show with someone he had a problem with.
"We were supposed to have a show together and it just went left 'cause I can't deal with ni**as' egos and attitudes 'cause I'm just a real ni**a comin' through and I'm rockin'."
He continued, "Once ni**as go to talkin' a certain type of way, that shit ain't gon' fly with me and that's all that was and I just had to not do the show 'cause I can't stand on side of a ni**a if I really got something that I feel in my heart. It just ain't gon' work, so I just had to dip and we didn't do it, but it is what it is."
So it sounds like the rumor of Trey's big ego could be true.
Let's not forget where we came from Trigga.
In other news…
Nas' child's mother Carmen Bryan has DELETED her Twitter page. And according to reports, she called Nas "bipolar" before doing so.
News of her deleting her Twitter account comes days after she filed legal documents claiming Nas owes her more than $11K in back child support. She also claims that he refuses to pay their daughter Destiny's college tuition and medical bills.
She branded Nas as a "repeat criminal non supporter" and asked the judge to cite him for contempt, which could possibly land him in jail.
Carmen has been known to blast Nas on Twitter so it's a little surprising she deleted her account, although she's still holding on to her Instagram account.
Wonder if Nas' legal team had something to do with it....
Photos: Larry Busacca/Getty Images North America/Trey Songz's IG/August Alsina's IG/Carmen Bryan's IG
MAGAZINES: Kelis CONSIDERS Retirement, REFLECTS On Divorce In "The Guardian" + Iconic Model Pat Cleveland Shows Out In Tom Ford In "Numero" + Iggy Azalea's "Fancy" Video
Posted: 04 Mar 2014 12:30 PM PST
Kelis covers The Guardian and opens up about on her new album, FOOD, divorce and possibly leaving the music industry. Read the highlights inside and see 62-year-old supermodel Pat Cleveland posing for Tom Ford in Andre Leon Talley's Numero. Also, Iggy Azalea's "Fancy" video.
In the four years since she released the Fleshtone album, Kelis has made "peace" with ex-husband Nas, launched a cooking show "Saucy & Sweet" and recorded a new album, aptly entitled FOOD (due April 22th).
In the latest edition of The Guardian, she reflects on where her music has been and where it's headed (possibly retirement), being "labeled" an R&B girl and moving on after divorce. Here are the highlights:
On Nas and discussing their divorce: "I've been divorced for almost five years; it's over, I'm over it. But what I would say is that last year I was made more aware of it because my ex-husband decided to talk about stuff that I hadn't shared with the world. He slipped my wedding dress on to his album cover [2012's Life Is Good], so now I have to talk about it! I had no idea it was happening, I was like, 'What the…?' But it didn't affect my life. I'm not living that life now. I'm super-content and at peace."
On recording music: "I might make another album. I might make 10 more albums. I might never make another album again. It depends on how the mood suits me. I'm not declaring retirement but I'm just saying that I don't have any musical ambitions any more."
On R&B: "I was never an R&B artist. People coined me one but that's because, especially if you're in the States, if you're black and you sing, then you're R&B."
BONUS:
Watch the first episode of Kelis' "Saucy & Sweet" show on The Cooking Network.
In other magazines...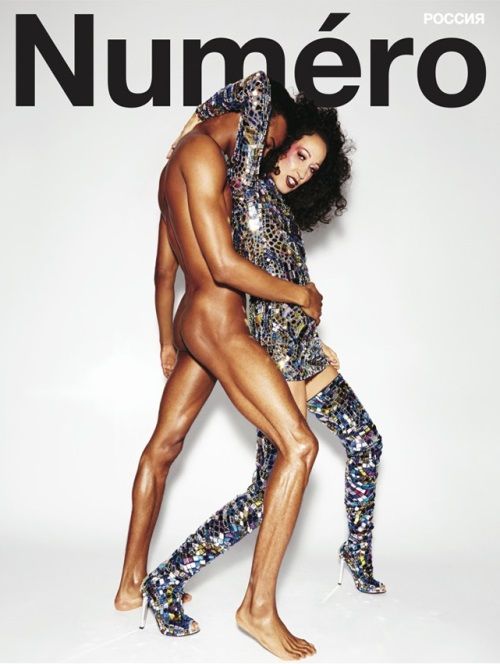 In the March issue of Numero Russia, Editor-At-Large Andre Leon Talley styled iconic model Pat Cleveland, who's credited with revolutionizing the world of black models, in famed designer Tom Ford for a scandalous pictorial in the March 2104 issue.
The 14-page spread pairs Pat (who's in her 60s!) with South African model Conrad Bromfield as she models deisgns from Tom's Spring/Summer 2014 collection. Via The Huffington Post, Andre spoke about the shoot saying, "There are two people of color on the cover looking provocative and elegant. And Pat must be 60 now, proving that fashion is not about age. It crashes through the boundaries of ageism."
Tom added, "I am happy to say that I am color blind, and I simply cast the two people that I most wanted to work with and who I find beautiful. Pat Cleveland is iconic, yet she is still completely current as a model. Her age is irrelevant because her aura and what she is able to bring to a shoot and project to the camera is ageless and timeless."
Also.......
Iggy Azalea channels the iconic "Clueless" film in her video for "Fancy" featuring Charli XCX.
Iggy is also a 2014 "Best Video Woodie" nominee and she'll perform her hit "Fancy" along with special guest Charli XCX, at the "2014 mtvU Woodie Awards" on Thursday, March 13.
Photos via The Guardian/Tom Ford/Numero
THERE THEY ARE: Kerry Washington & Hubby Nnamdi Get KISSY Together In Vanity Fair Party Snap!
Posted: 04 Mar 2014 11:30 AM PST
How cute! For their first posed pic together (they were snapped partying it up at the Golden Globes last month), Kerry Washington and her new husband Nnamdi Asomugha hit the photo booth at Sunday night's Vanity Fair Oscar Party.
Check out the adorable twosome inside...
For their first photo they (intentionally) snapped together, expectant parents Kerry & Nnamdi spent one of their last few nights out, before baby makes his or her arrival, partying with Vanity Fair
While Kerry rocked a blue dress at her baby shower recently, it's still unconfirmed whether she's having a boy or a girl.
But Sunday night, Kerry and her man looked so in love posing it up with kisses in the photobooth. Loves it!
Also hitting the photobooth: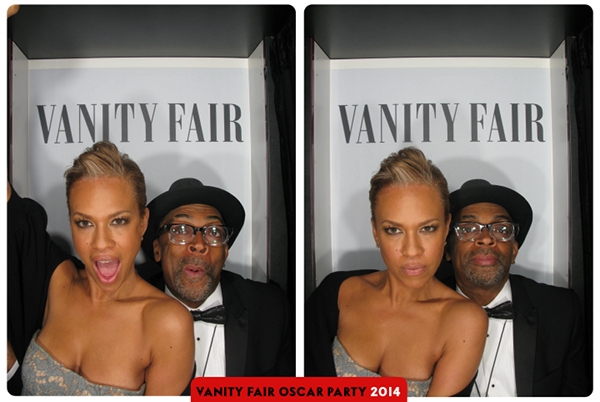 Spike Lee and his wife Tonya.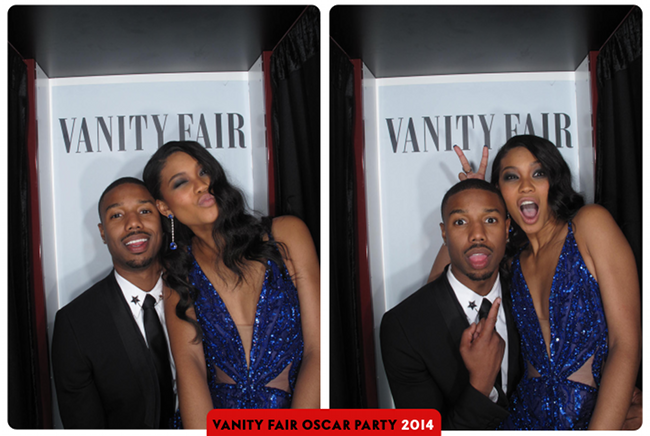 And Michael B. Jordan and A$AP Rocky's model girlfriend Chanel Iman.
Photos: Vanity Fair
YOUR FAVES TAKE FLIGHT: Lupita + Gabby Union Jet Out Of LAX
Posted: 04 Mar 2014 10:35 AM PST
Lupita Nyong'o proves she can be just as pretty while hitting the airport with zero sleep as she is on any given red carpet. Check out the Oscar winner leaving LAX, plus Gabby Union jetting out of L.A. as well.....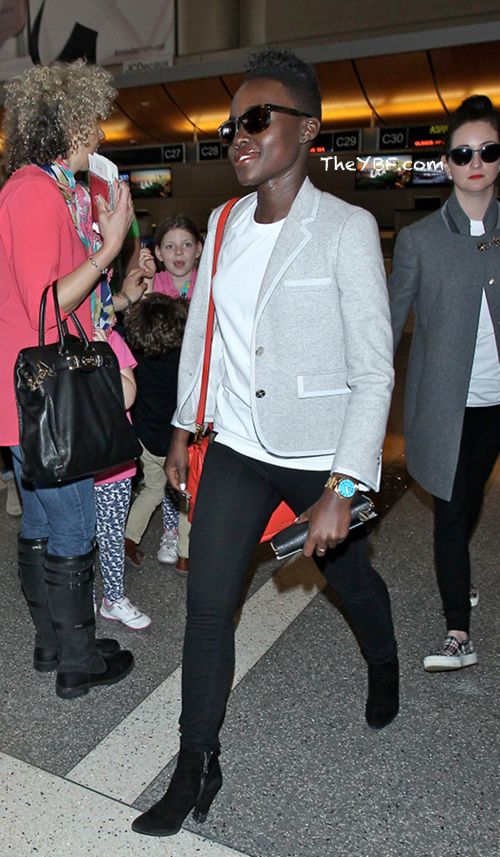 In a smart grey blazer and dark jeans and a pop of a red lip, Lupita Nyong'o threw on her shades as she left out of L.A. just a day after adding Oscar Winning Actress to her title.
The fab chick was spotted hitting LAX as a super busy Awards season comes to a close. And it's been a whirlwind of Oscar afterparties and post-Oscar tv shows.
Her most memorable event, aside from winning that gold statue, was likely her Essence Black Women In Hollywood Breakthrough Performance Award, as her emotional and brave speech sent shockwaves around the world. Check it HERE in case you missed it.
Also at LAX: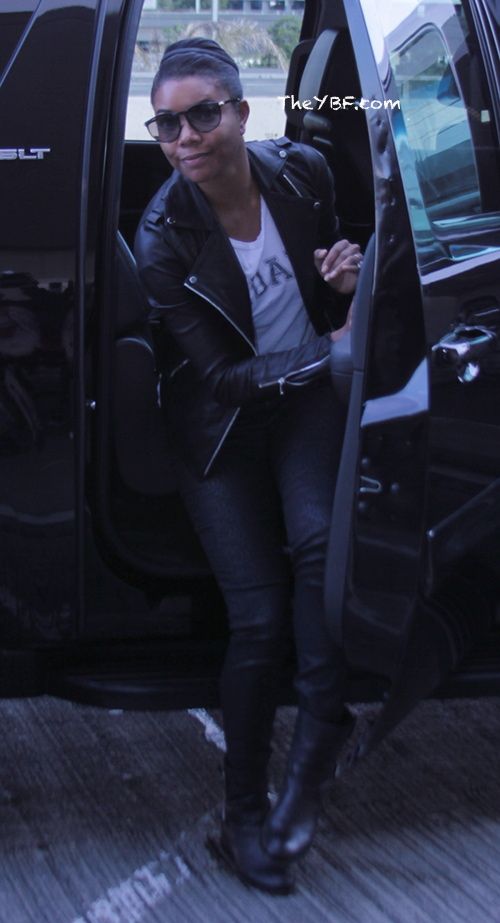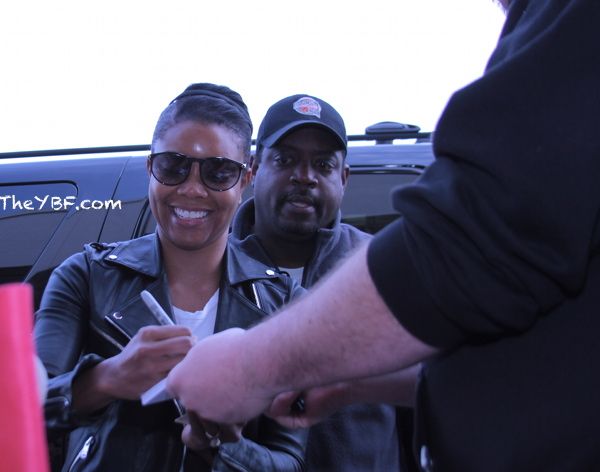 Gabrielle Union was spotted makeup free at the airport and rocking her natural hair (which she posted pics about) after a long night of partying at Oscar afterparties. The "Being Mary Jane" star signed autographs and smiled it up for the cameras.
And she posted plenty of pics from her big Oscar party night, but her fave was her pic with Lupita:
She said, "Best part of my night... @lupitanyongo is everythang! Quite simply, this woman gives me LIFE! Humble, smart, sincere, drop dead stunning and talent to spare... SOOOO PROUD!!! #lupitalove"

Photos: Splash
Whoopi Goldberg, Tichina Arnold, Mekhi Phifer & More To Star In Lifetime's "A Day Late And A Dollar Short" + Nicki Minaj's Mom Releases Gospel Song "God's Been Good"
Posted: 04 Mar 2014 09:58 AM PST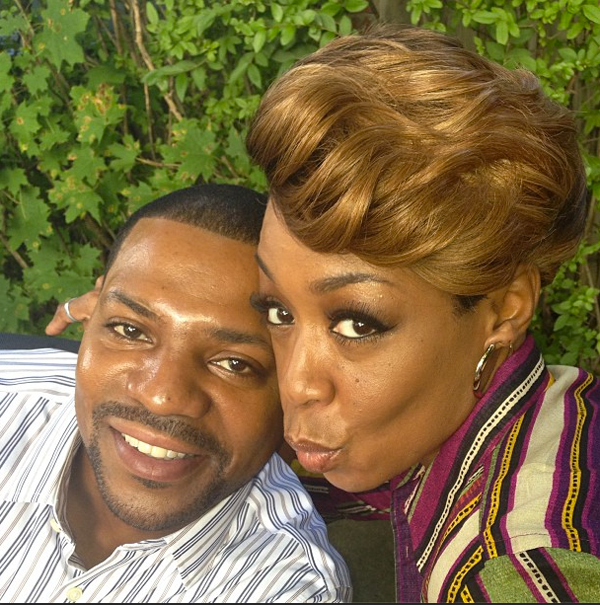 A new movie with an all-star cast is coming to Lifetime. Whoopi Goldberg, Tichina Arnold, Mekhi Phifer and more will star in the tv movie A Day Late & A Dollar Short. And Nicki Minaj's mother is trying her hand at singing gospel when you go inside…
Academy Award and Golden Globe winner Whoopi Goldberg and Golden Globe winner Ving Rhames will lead the cast of a new Lifetime original movie titled A Day Late And A Dollar Short.
Tichina Arnold (Everybody Hates Chris), Kimberly Elise (Diary of a Mad Black Woman), Mekhi Phifer (Dawn of the Dead), and Anika Noni Rose (Dreamgirls) will join Whoopi and Ving for the adaptation of author Terry McMillan's New York Times bestseller.
The flick will explore the importance of family and forgiveness as a sickly mother tries to help her dysfunctional family through life's ups and downs. Teen pregnancy, sibling rivalry and drug addiction are some of the issues the mother must overcome to bring her family together.
Mekhi, Tichina and Candian actor Lyriq Bent have already shared lots of pics from the set.
Ving Rhames will play the father and husband of Whoopi's character in the movie.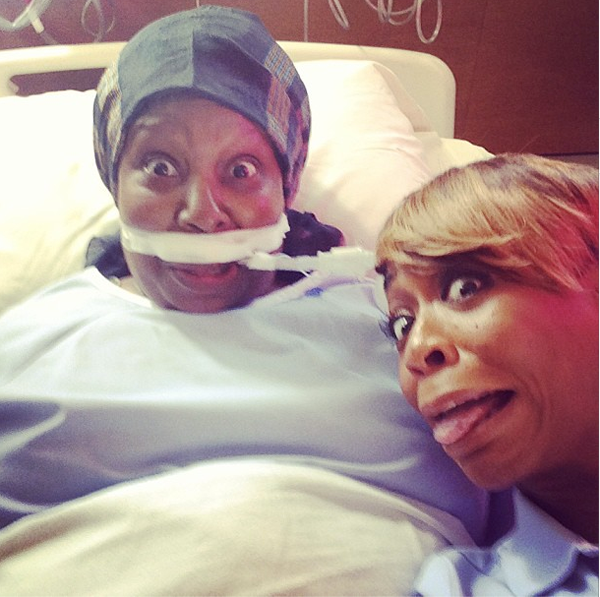 And it looks like they cut up on the set. Tichina Instagram'd, "Me & #whoopigoldberg goofin off after a scene in her new flick..and I thought I was a nut. She got me beat. Lmao!" Ha!
The Lifetime movie is scheduled to premiere on Saturday, April 19, at 8pm ET/PT. Will you be watching?
Speaking of mothers…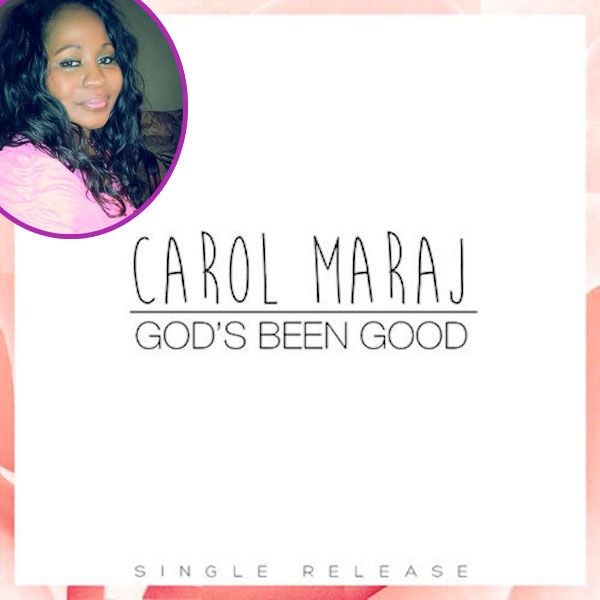 Nicki Minaj's mother Carol Maraj (Nicki's government name is Onika Maraj) has released a snippet of her new gospel track titled "God's Been Good."
The super star's mother is singing in a different lane than her "Lookin' A** N****" rapping daughter. Carol is singing praises to God over an up-tempo beat singing, "God's been good and always been good say yea"
No word on if she will be releasing a full gospel album but she assured fans she will be releasing her new track on iTunes soon.
Take a listen to Mama Maraj's gospel song below:
As long as Nicki doens't pop up with a guest feature....
Photos: Tichina Arnold's IG/Carol Maraj's Twitter