---
BACK TO WORK: Columbus Short Is All Smiles On "Scandal" Set + Robin Thicke Performs For EXPRESS Grand Opening In NYC
Posted: 26 Mar 2014 09:09 AM PDT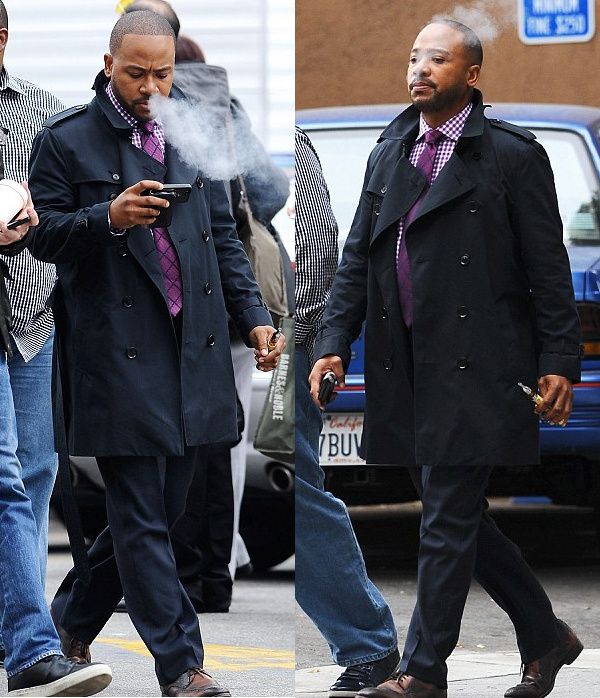 Although he's being investigated by the LAPD, Columbus Short was in good spirits on the set of "Scandal" yesterday. Also, Robin Thicke is back to work after all his marriage drama. Check out the pics inside…
"Scandal" star Columbus Short is back to work after a reported bar brawl. From the looks of it, Columbus isn't letting any of that drama get to him as he looked completely unbothered while smoking his electronic cigarette.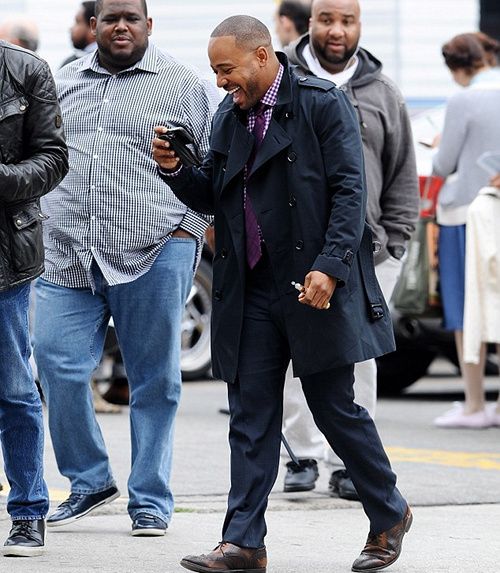 He laughed it up as he watched something on his cell phone. Maybe the video of the guy he beat up? Just a thought…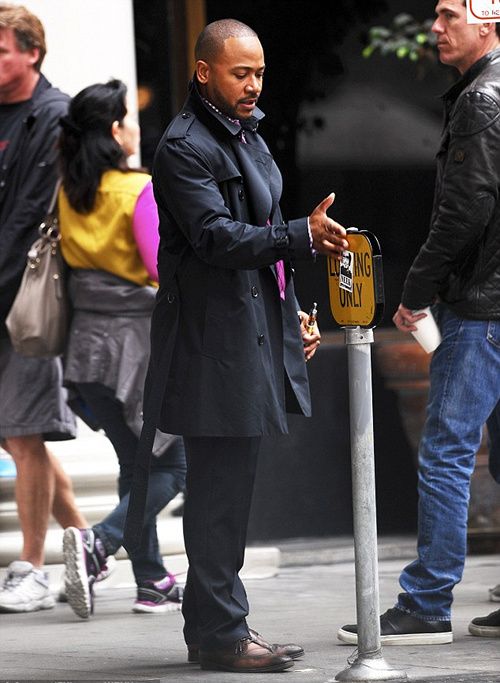 We've also learned that he and his wife Tanee McCall-Short (whom he reconciled with earlier this month), will star opposite each other in "THE END AGAIN," a film produced by Columbus' Great Picture Show Productions and Great Fortune Films.
Another celeb who's back to work…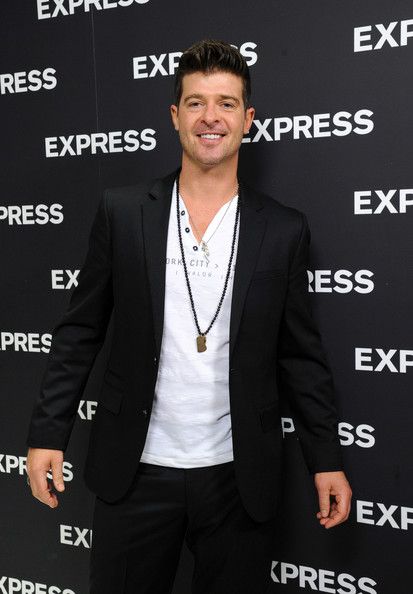 Robin Thicke was all smiles as he grabbed his golden mic to perform at the EXPRESS Times Square grand opening in NYC on yesterday.
It seems Robin's public antics (breaking down on stage singing "Let's Stay Together") may possibly have persuaded Paula Patton to give him another chance after it was reported that the couple might be reconciling.
If Paula does take him back, we hope he makes it right this time.
Photos: Cousart/JFXImages/WENN/ Ilya S. Savenok/Getty Images North America/Splash

ON THE SET: Alicia Keys, Pharrell Williams & Kendrick Lamar SHOOTING "It's On Again" Video + Alicia DEBUTS New Hairdo
Posted: 26 Mar 2014 08:41 AM PDT
Pop stars Alicia Keys,Pharrell Williams and Kendrick Lamar were spotted filming their "It's On Again" video. See candids inside....
Fresh off her family vacay in St Barts with Swizz Beatz (and his ex-Mashonda), Alicia Keys headed to LA to shoot the video for "It's On Again" from The Amazing Spider-Man 2 soundtrack.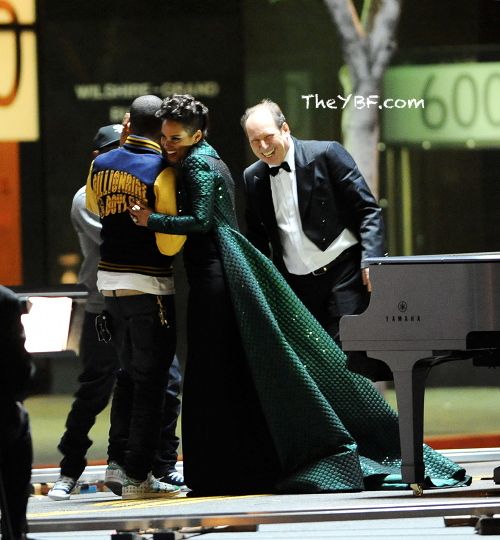 Alicia tapped Kendrick Lamar and Pharrell to assist her on "It's On Again", the first track from the Spiderman 2 (which features Jamie Foxx as Electro).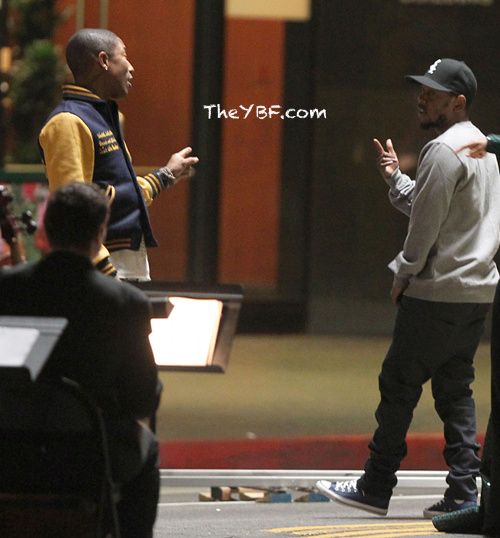 In addition to "It's On Again", Alicia and Pharrell have collaborated on "Know Who You Are" from his G.I.R.L. disc and are in the studio working on her 6th album.
Also.......
Alicia showed off her bikini bod on Instagram.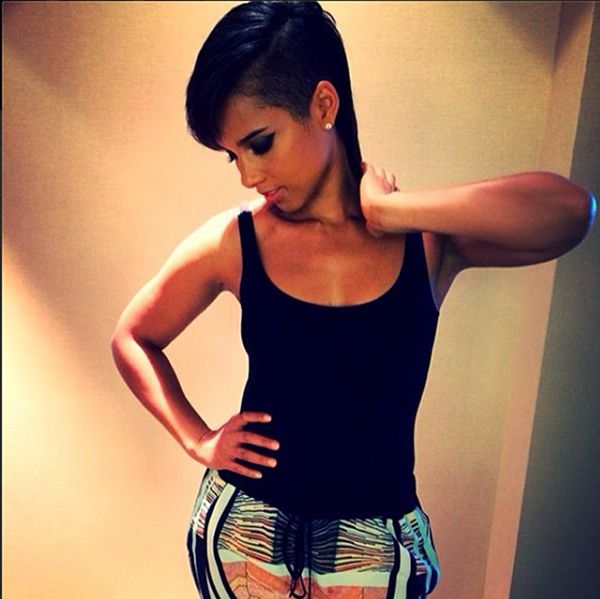 She also posted a photo of her new hairdo. Do we love it?
Photos via Cousart/JFXimages/WENN.com/PCN

YBF INTERVIEWS: Brandy DISHES On Her "The Soul Man" Appearance & Acting On A "LIVE"Set
Posted: 26 Mar 2014 08:10 AM PDT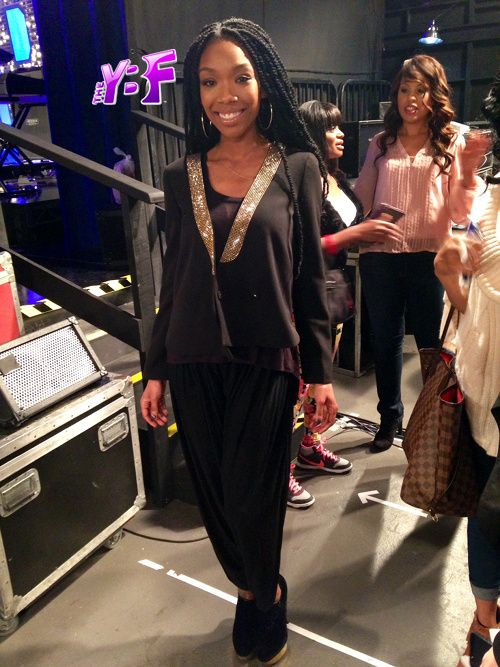 TheYBF.com was on the rehearsal set of "The Soul Man" and we got a chance to talk to guest-star Brandy Norwood. Check out pics and TheYBF.com's chit chat with "The Game" star inside…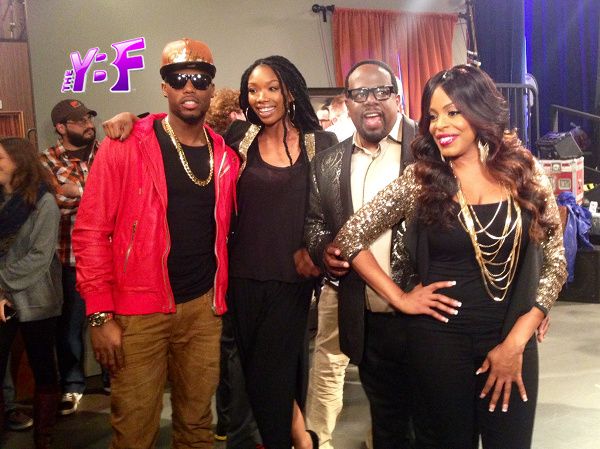 The TV Land sitcom "The Soul Man" is back for a new season and Brandy (along with Martin Lawrence and a musical performance by B.o.B) will be making a guest appearance for the LIVE season 2 premiere.
YBF L.A. correspondents Kalia Silva and Lauren Smith caught up with the R&B starlet and in our exclusive sit down she quietly dished on her "Soul Man" role as Rita, working with "The Soul Man" cast, the difference between taping a live show verses a taped show and more. We had to keep quiet to keep from disturbing their rehearsal.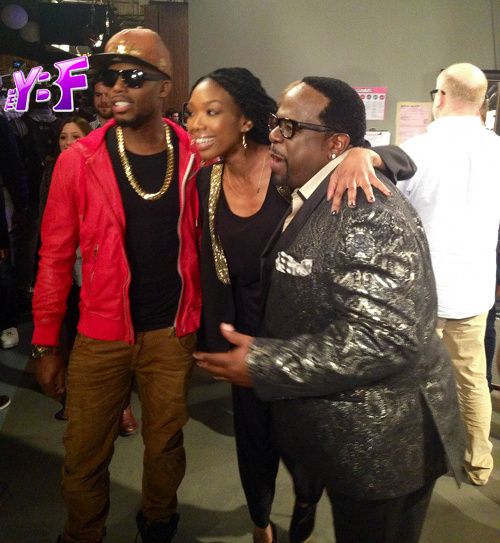 Here are the highlights:
On her character Rita:
"My character is Rita and she's a background singer and a background dancer [to Cedric the Entertainer's character] and she has a secret that everybody can see...but she is lying about it."

On working with "The Soul Man" cast:
Brandy said working on this set doesn't feels like a job and she loves working on projects that don't feel like a job.

On the difference between working on a live show verses a taped show:
"When cameras and an audience are around something happens to me." She said working on this show is completely different from working on "The Game" because they get a chance to interact with an audience and she loves an audience.

On her new music:
"I'm working on it." Brandy revealed she's focusing on acting right now. She admitted her "rap" career is over even though it never really started.

On doing another reality show:
Nope! "I'm not loud enough. I just don't feel big enough for reality. I'd rather play big characters."

Check out the entire interview below:
Tune in tonight for the live season 2 premiere of TV Land's "The Soul Man" at 10:30/9:30c
Photos/Videos: Kalia Silva/Lauren Smith

COUPLES NIGHT OUT: Kanye West & Kim Kardashian DINE OUT In NYC + Drake And Rihanna PARTYING In London
Posted: 26 Mar 2014 07:45 AM PDT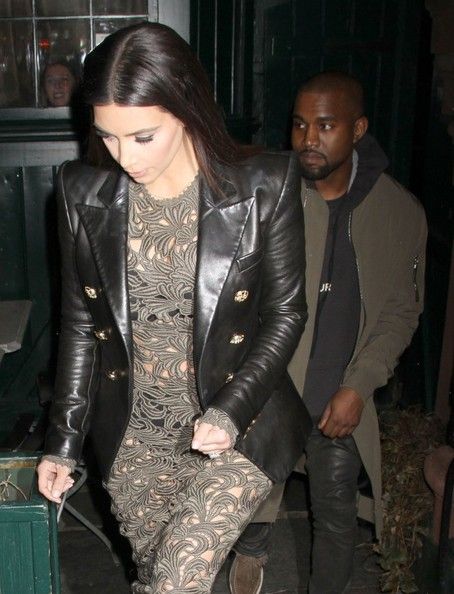 Kanye West and Kim Kardashian were spotted dining out in New York City while Rihanna and Drake hit the club in London. See their candids inside....
Kim and Kanye aka #worldsmosttalkedaboutcouple were spotted in NYC's fashionale Greenwich Village last night.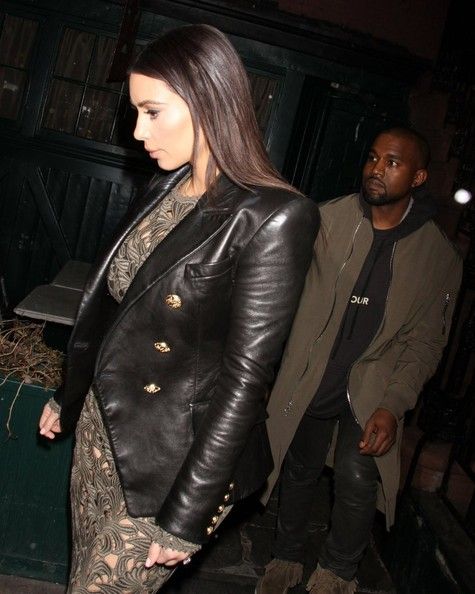 The couple had dinner at the posh Waverly Inn, a popular NYC eatery owned by Vanity Fair's editor-in-chief Graydon Carter. Hmm....working on another high-profile cover story?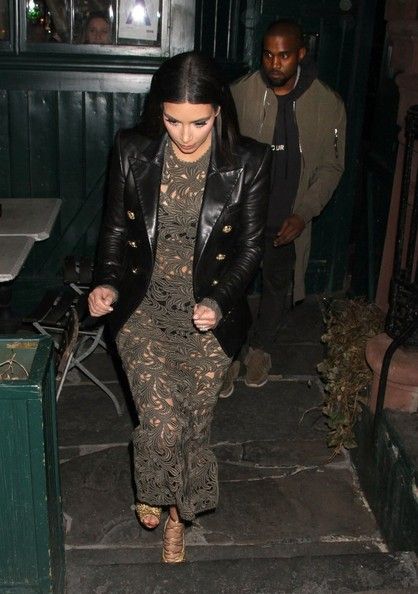 They dined with Vogue's editor-in-chief Anna Wintour aka the woman who made Kim's dreams come true.
Across the pond......
Following his second sold out show at the O2 Arena in London, rap superstar Drake headed to Tramp nightclub.
After Drake walked in...can you guess which pop princess followed behind? If you guessed Rihanna...you're right. You'll recall that we suspected Rihanna was headed to London to meet up with Drake when we saw her at Heathrow.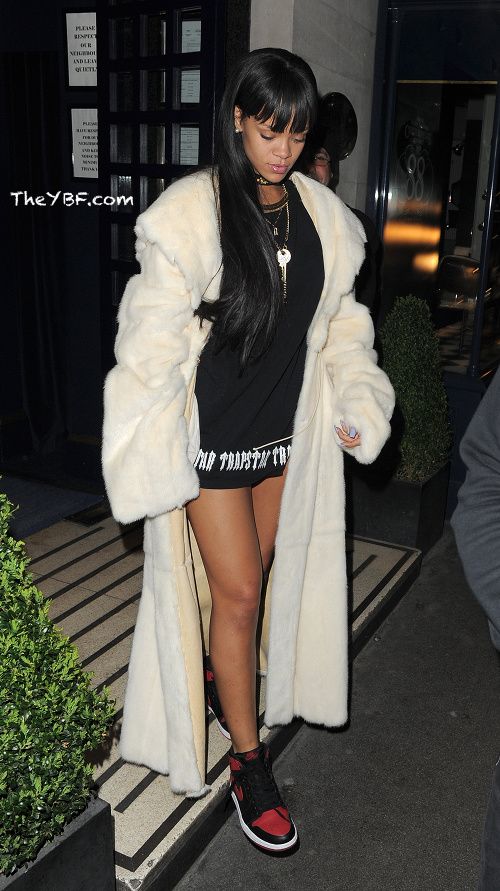 Wearing a cream fur coat with a black Trapstar T-shirt, short shorts and black and red Nike high tops, Riri was careful to avoid having her picture taken with Drake. She and her bestie Melissa followed a few paces behind Drake and his entourage as they entered the club.
The Randomness:
1. Remy Ma reconciles with Fat Joe, says she plans to have lots of sex once she gets out of jail. Story.
Photos via KP Pictures / Splash News / Said Elatab / Splash and FAME
Let Me Sit This.......On You: Sevyn Streeter Serves Up A LAP DANCE For Mack Wilds + Elle Varner's "See Me Tonight"
Posted: 25 Mar 2014 06:00 PM PDT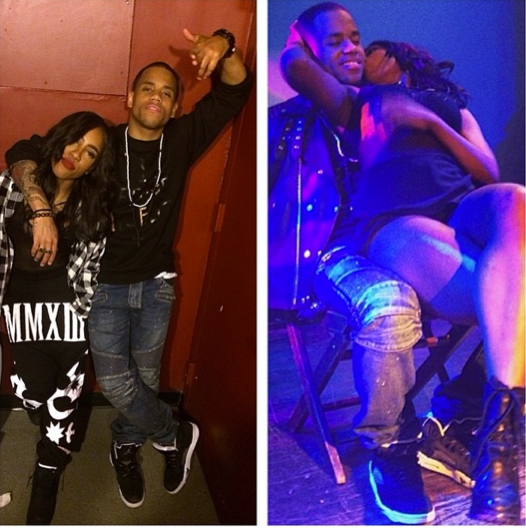 Well, this chick knows how to capitalize off a rumor. Sevyn Streeter set off her showcase at SOB's last night with a performance that included an impromptu lap dance...for singer Mack Wilds. Yep, the actor/singer who was featured in one of her videos and who she seems awfully chummy with.
Check it inside, plus Elle Varner's newest track...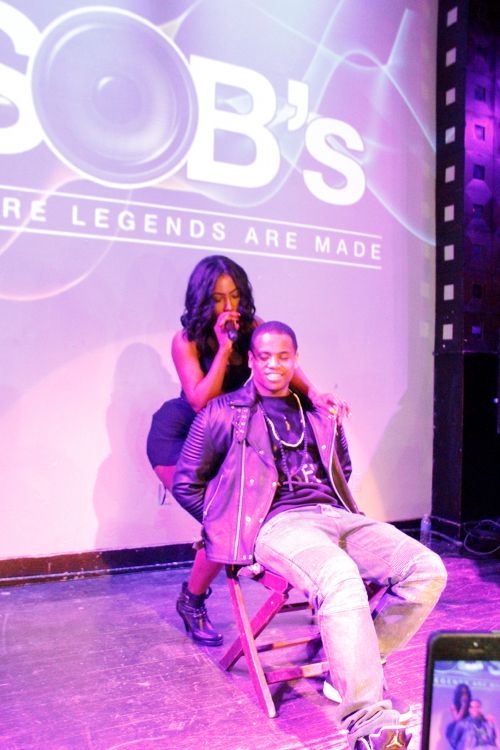 The two say they are just the best of friends, but they do have some chemistry.
With music honchos like Lyor Cohen and Kevin Liles in the SOB's last night, "It Won't Stop" singer Sevyn Streeter brought her tightest game last night at her headlining show at the SOB's showcase. And we must admit, her music is growing on us.
She belted out tracks from her EP Call Me Crazy, But... and covered hit singles such as Beyonce's Drunk In Love, Drake's From Time and Keyshia Cole's Love.
Chick ended her set with some lap dance action after pulling Mack/Tristan Wilds out of the audience for her "Sex on The Ceiling" song: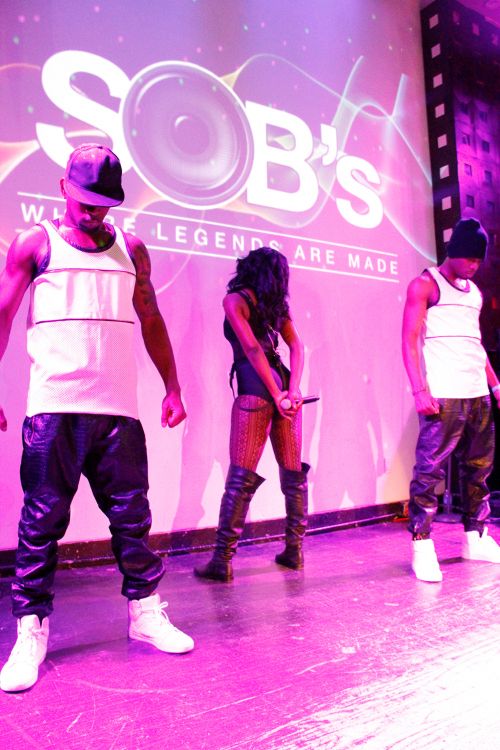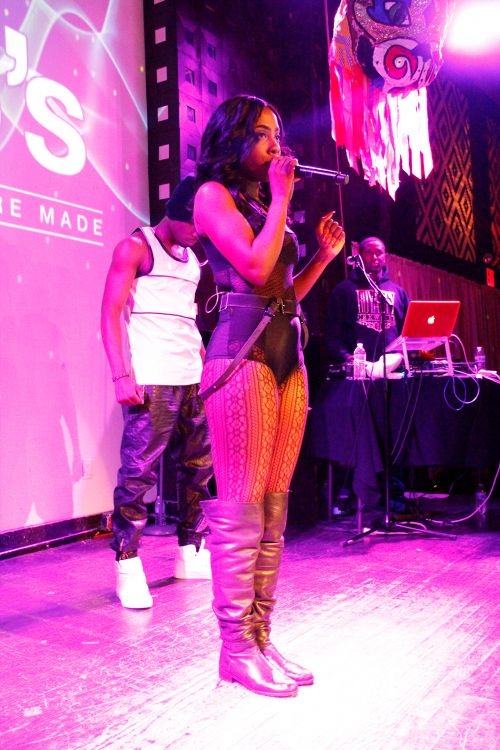 Peep the video below: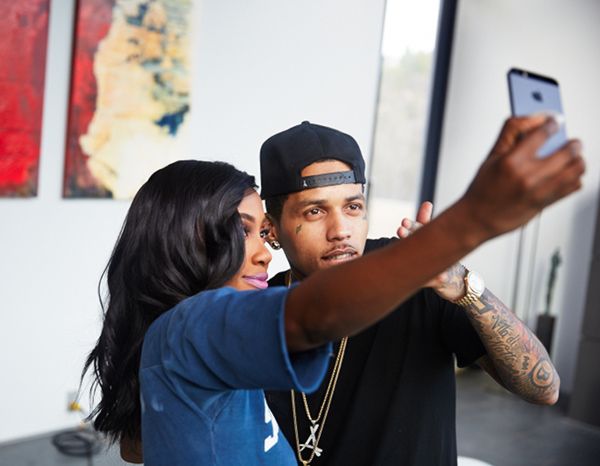 Sevyn, who penned Tamar Braxton's new single 'Pieces", just released her new single "nEXt," featuring Kid Ink last week. And that's a snapshot from the upcoming video, shot by Derek Blanks.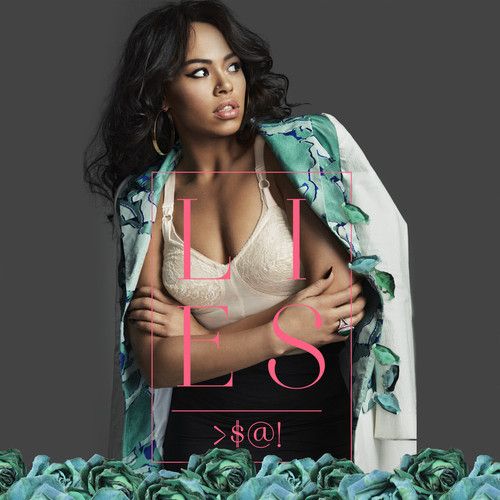 In other music news, Elle Varner released a hot track called "See Me Tonight". This is all part of her #4LetterProject, which takes us all through certain stages of a relation. Clearly, this one is about lies. And we're loving her voice on it.
Check it.
The Randomness:
1. Kobe Bryant just invested millions in the sportsdrink BodyArmour. STORY
2. Diddy wants y'all to know...he's going by Puff Daddy again.
Photos: Sevyn's IG/Derek Blanks/SOB's
Chanel Iman COVERS Net-A-Porter's "The Edit," Talks Racism, Gaining Weight & Yonce
Posted: 25 Mar 2014 05:25 PM PDT
Chanel Iman covers the latest issue of Net-A-Porter's "The Edit." See what Chanel said about racism, growing up fast, gaining some pounds and more inside…
Model Chanel Iman looks absolutely gorgeous on Net-A-Porter.com's digital magazine, "The Edit." The 23-year-old supermodel posed for Paul Maffi in an array of fabulous dresses and skirts from Jason Wu, Thakoon, Proenza Schouler, Simone Rocha and Altuzarra.
Born in Atlanta to an African-American basketball coach father and a half African-American, half Korean flight attendant mother, Chanel Iman Robinson started modeling at the tender age of 13. By the age of 18, the strikingly beautiful chick became one of the youngest Victoria's Secret models in the company's history...and had already landed her first VOGUE cover.
In the magazine, the "Yonce" video model (who is currently dating rapper A$AP Rocky) opened up about racism, growing up fast in the modeling industry and Beyonce's girl power.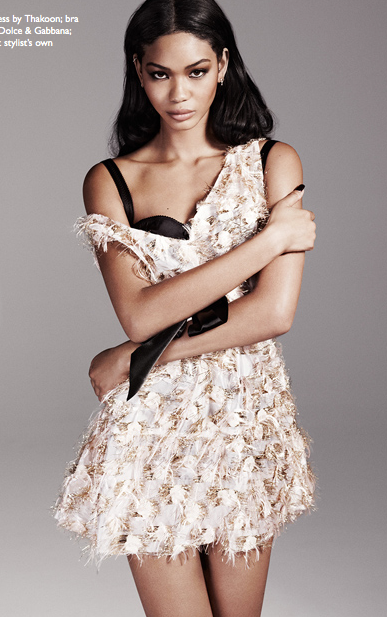 Here are the highlights:
On racism:
"It's an issue that my industry is still working on. I think that everyone should be equal; it shouldn't be about color. It's unfortunate that there is still a lot of politics involved in both the acting and modeling worlds. I do think we've come a long way, but things could still be a lot more diverse on the runway and in films."

On having to grow up fast:
"I've had to grow up very fast, and although I know that if I hadn't started so early I wouldn't be where I am today, I often wish that I could have had those high-school years and experiences," Iman says. "These days I always encourage young models to start no younger than 18."

"There were times when I felt very lonely," the model admits, "because I had to be a grown-up and live in New York by myself – but God blessed me with the opportunity to be a model and I took it. Still, it's very easy to get caught up and lost and not feel loved in this business."

On gaining weight:
"I've been skinny my whole life. And now that I'm getting older I'm gaining weight. I love it, because when you're teased at school and everyone's always asking 'Do you eat?', it's like being bullied."

"When models are criticized for being too thin, it's just another form of bullying. It would make me feel so insecure when people used to say that about me, because you're not allowed to go around telling people that they're too fat and asking 'Do you ever stop eating?', are you?"

On Beyonce:
"Beyoncé is such a great woman. So positive and uplifting. All three of us models are very successful in our careers, but because in the fashion industry 'there's only one black girl allowed', they've made us compete to be that one girl. Beyoncé allowed us to show the world that we don't have to fight against each other. She gave us the chance to see that we are far more powerful together."
Absolutely gorge.
Photos: Paul Maffi/Net-A-Porter.com
ON THE ROAD AGAIN: New Tours Dates For Danity Kane, Tamar Braxton & Kanye West
Posted: 25 Mar 2014 04:22 PM PDT
Danity Kane, Tamar Braxton and Kanye West have announced new tour dates. Find out where you can see them inside...
Earlier today, newly reunited band Danity Kane annonuced the "Danity Kane No Filter Tour" #DKNoFilterTour
The symbol for the tour is a collage of unfiltered selfies, a mosaic compiled of over 100,000 unfiltered images sent to DK by their fans.
"To our fans: Danity Kane is doing this for you. We want to give, see, and promote a real, unrestricted, uncensored, unfiltered life! That's why we make music and that's the way we want to see world! Our VIP tickets go on sale Wednesday and ALL tickets are on sale Friday at Livenation.com for you all to support our movement."
May 16: San Francisco, CA The Fillmore
May 18: Anaheim,CA The City National Grove of Anaheim
May 21: Chicago, IL House of Blues
May 22: St. Louis, MO The Pageant
May 23: Cincinnati, OH Bogart's
May 24: Detroit, MI The Fillmore
May 25: Cleveland, OH House of Blues
May 28: Charlotte, NC The Fillmore
May 30: Boston, MA House of Blues
May 31: Silver Spring, MD The Fillmore
June 1: Philadelphia, PA Theatre of The Living Arts
June 3: New York, NY Irving Plaza
June 5: San Diego, CA Humphries By The Bay
Also on the road.....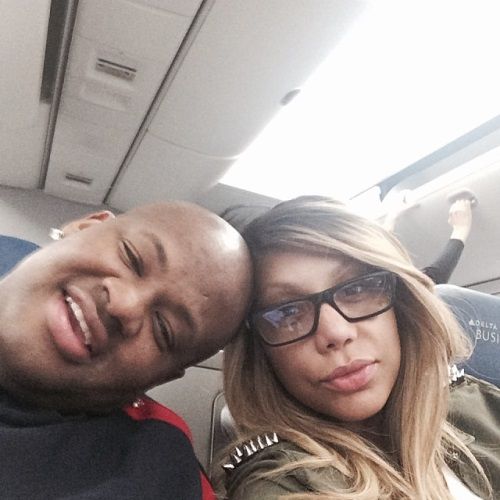 Grammy-nominated singer Tamar Braxton , who's performing at Chicago's Concord Music Hall on June 6th, has announced that she'll trek across North America this spring and summer as supporting act for R&B crooner R. Kelly on his upcoming arena tour. And that's all before striking out on her own headlining run with The Love & War tour.
Upcoming dates for both:
See more dates here.
In other tour news.....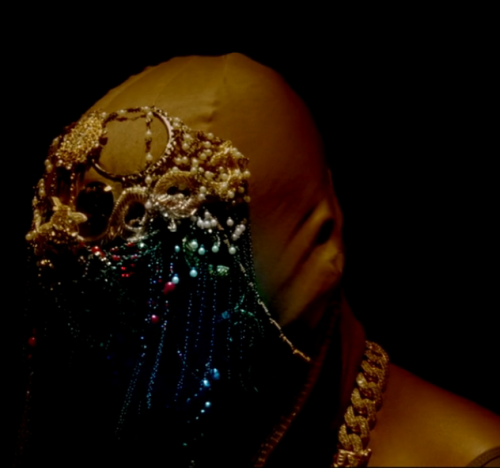 Kanye West is taking the Yeezus tour to the UK and Europe for 10-dates in June and July. Overseas fans can see the VOGUE cover guy....
European dates:
June
21 – Park & Suites Arena – Montpellier, France
23 – Festhalle – Frankfurt, Germany
24 – Lanxess Arena – Cologne, Germany
25 – Palace 12 – Brussels, Belgium
27 – Forum, Copenhagen, Denmark
29 – Oslo Spektrum – Oslo, Norway
July
1 – O2 World – Berlin, Germany
2 – Ziggo Dome – Amsterdam, Netherlands
4 – Wireless festival, London
6 – Wireless festival, Birmingham

Can only imagine what his rants will be like now....
Photos via Tamar's IG
Colin Kaepernick Spotted Out At Dinner With Rumored Track Star Boo Monica Hargrove In Atlanta
Posted: 25 Mar 2014 03:33 PM PDT
Cutie Colin Kaepernick is keeping busy during the off-season and we aren't referring to him being busy on the field. Find out the update on Colin and his rumored boo Monica inside…
San Francisco 49ers quarterback Colin Kaepernick was spotted in Atlanta this weekend with his rumored boo/track and field star Monica Hargrove.
The twosome enjoyed dinner at an upscale-casual eatery called YardHouse in Atlantic Station and were all smiles as they stopped to snap a pic (above) with a waitress.
Now...there have been rumors circulating on who Colin is actually dating (one of the them being actress Sanaa Lathan) but it seems he might have his eye on Monica in particular. Colin and Monica have been rumored to be casually dating since last year.
The 49ers QB is currently training in Miami for the off-season and we've been told Colin asked Monica to visit him last week in Miami while he's there.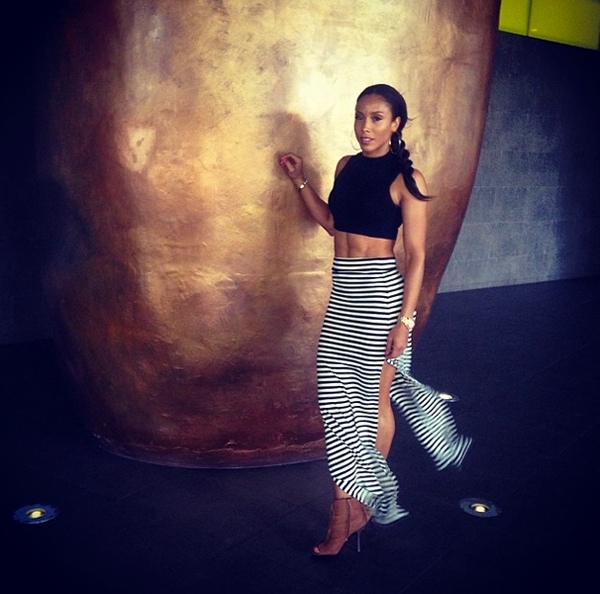 As you can see, Monica has been enjoying the Miami life partying at LIV nightclub, conveniently.
And she even posted a picture of herself possibly in Colin's condo: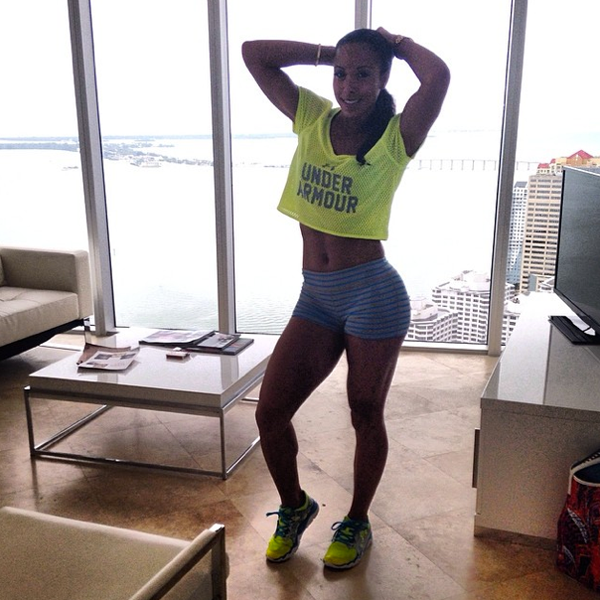 Now…if you pay close attention to the details (floor, furniture, etc.) in the photo she posted (above) and the photo below, it does indeed look like his condo:
Hmm...
Our sources tell us a few days ago, he dropped everything he was doing and traveled to Atlanta (where she's currently residing) to be with Monica for just a couple of hours before he took off and headed to Chicago.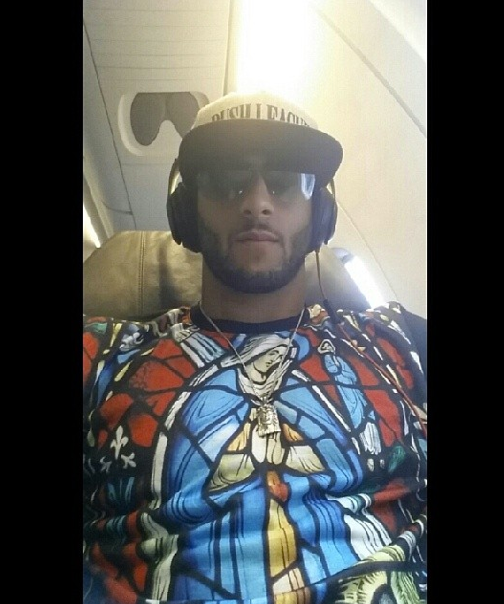 He posted the photo above and said "Chi town I'm on the way! #Chicago"
Our sources also said he seems to be enthralled with Monica and the fact that he's hopping on planes to visit her for just hours speaks volumes on how he feels about her. Or does it?
They make a cute couple. Guess we will have to wait and see what this blossoms into…
Photos: Monica's IG/Colin's IG/@ajjam Twitter
TV FAB: TGT Dishes On Who STEALS Verses, Their FAVORITE Baby-Making Songs & More On "ARSENIO"
Posted: 25 Mar 2014 01:56 PM PDT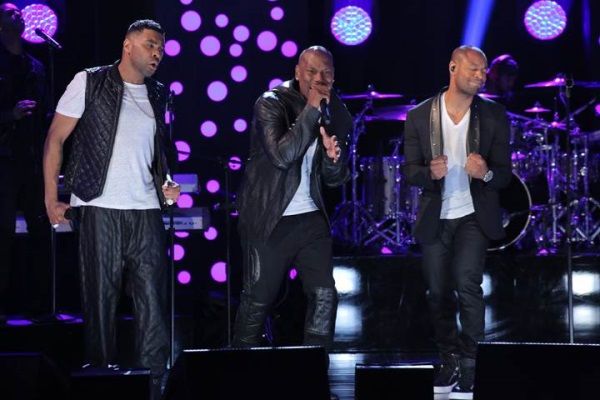 "TGT" appeared before a female-only audience on "ARSENIO" last night where they revealed who they listen to in the bedroom and plans for a "TGT" tour. See the interview and performance inside...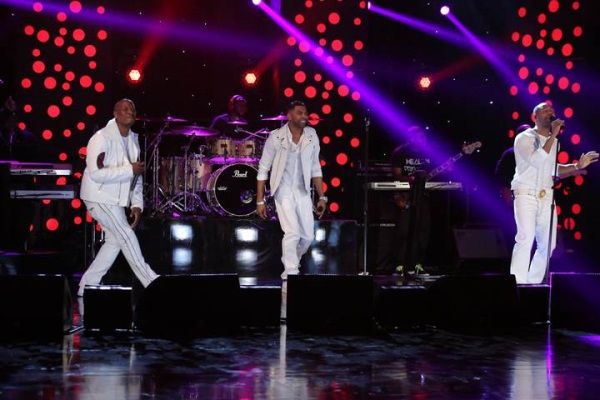 After a highly publicized "missed" appearance, Tank, Tyrese and Ginuwine finally graced the Arsenio Hall show where they chatted with an audience of female fans about breakup rumors, touring, staying in shape and revealed their own "bedroom" playlists. TGT also hit the stage and performed a medley of songs....
Watch the 'NEXT TIME AROUND' & 'SEX NEVER FELT BETTER' medley below
TGT on touring, breakup rumors and thrilling the ladies:
On who they listen to when making love:
TGT on stealing verses and Tank's abs:
Photos via Arsenio Hall
Tiny CONFIRMS Her Booty & Boobs Are FAKE, Says She's NOT Divorcing T.I. On "WENDY"
Posted: 25 Mar 2014 12:45 PM PDT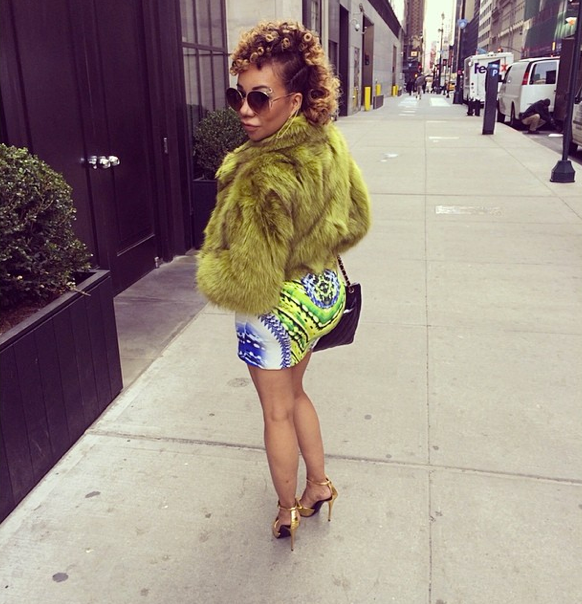 Tiny sat down with Wendy Williams today and confirmed a few things we pretty much already knew. Find out what Tiny had to say about her booty, boobs and divorcing T.I. inside…
Tameka "Tiny" Harris has been making her rounds promoting the new season of VH1's "T.I. & Tiny: The Family Hustle," which will premiere on March 31st.
Tiny chopped it up with Wendy Williams this morning and in true Wendy fashion, she got right to the REAL questions we wanted answers to. When asked if her booty (which she loves to show off on Instagram) was natural or fake….Tiny said it was a bit of both, admitting to having it enhanced. Mmmhmm. Those Brazilian Butt Lifts are taking over!
Her boobs? Yep, she bought 'em. She said that after three kids, she needed to do something.
And she admitted she has not done anything to her nose and likely won't. She said she got her nose from her father (who passed last year).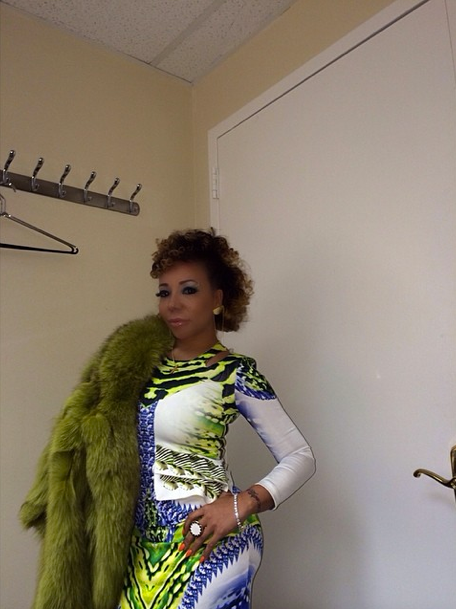 The former Xscape singer also talked about the "Instagram wars" between her and T.I. She said she didn't understand why he posted the comment about her showing off her "ass"ets on her Instagram (instead of just picking up the phone), but she thinks he did it to show her that he's watching her.
After rumors began to circulate after their public GRAMMY fight and all the back-and-forth on social media, she confirmed she and T.I. are NOT getting a divorce. She said she and T.I. are a real couple and have arguments/fights but they are still going strong.
When asked why she wasn't wearing her wedding ring, she said she couldn't fit it because she 'jammed her finger'. Oh.
Mrs. Harris also talked about how her kids are handling being famous, their remake of "The Cosby Show" intro and she gave advice to girls who want to get into the entertainment industry.
Check it below:
Photos: Tiny's IG
Kenya Moore & Keisha Knight Pulliam SPOTTED Serving Up Some Pies In NYC For…Celebrity Apprentice?!
Posted: 25 Mar 2014 11:30 AM PDT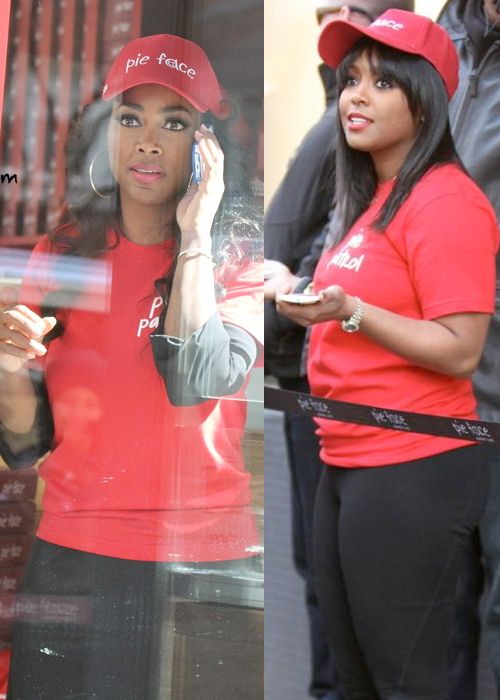 Nothing has been officially confirmed, but it looks like Kenya Moore and Keisha Knight Pulliam will be on this season's "Celebrity Apprentice." Check out pics from their charity event and find out who else might be on the show inside…
We told you about rumors that "RHOA" star Kenya Moore and former "Cosby Show" star Keshia Knight Pulliam are among the new cast members for the upcoming season of Donald Trump's "Celebrity Apprentice."
And it seems the rumors definitely have at least some truth to them because Kenya's "RHOA" cast mates Kandi Burruss and Cynthia Bailey posted on their Instagrams last night that Kenya (shown above at event) and Keisha will be selling pies today at Pie Face Restaurant in Manhattan from 11am-12pm in NYC.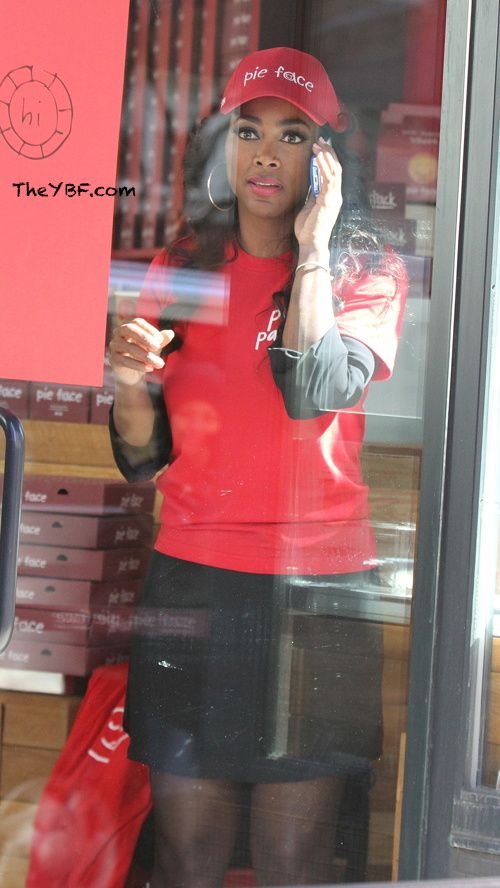 Kandi rallied up some support:

Cynthia announced:

Keisha Knight Pulliam tweeted:
And this morning Kenya tweeted:

Hmm…Kenya and Keisha may possibly be competing apprentices in a challenge to see who can sell the most pies and possibly end up getting "pied" in the face for charity.
Look who else we might see as contestants on the show:
Vivicia Fox was also spotted at the Pie Face charity event preparing pies this morning.
And former NFL star Terrell Owens got in on the action.
Nothing has been officially confirmed…yet, but based on the pics from the event and the recent posts about the event, it's safe to believe they will be competing on the new season of "Celebrity Apprentice"
Photos: Jose Perez/PacificCoastNews/@dmo_theone/@xmschange09x