---
CELEBS GIVE BACK: Naomi Campbell SHEDS TEARS, Leads The UN March To End Violence Against Women
Posted: 08 Mar 2014 08:44 AM PST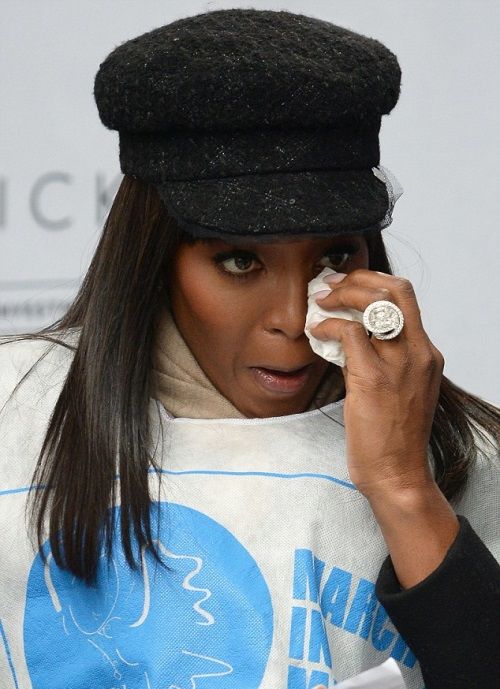 Naomi Campbell shed a few tears as she delivered a powerful speech at The UN Women for Peace's March In March To End Violence Against Women yesterday. See photos and learn more about the event inside...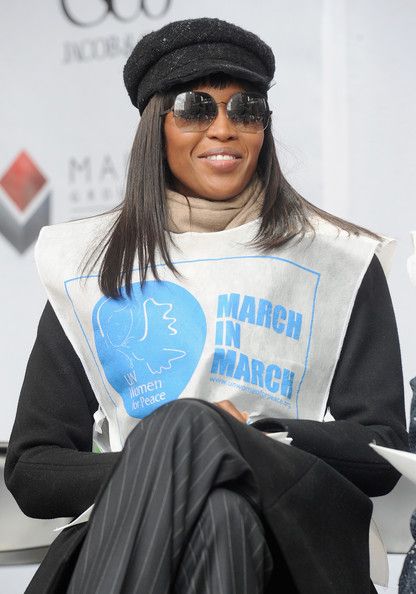 March is Women's Month. And Supermodel Naomi Campbell joined the UN Women for Peace's March In March To End Violence Against Women campaign outside the United Nations Building on Friday.
Held in NYC, the gathering also celebrated International Women's Day, a holiday observed by the United Nation where women across the world celebrate the achievements of the female sex.

And you know Naomi was front and center for the cause.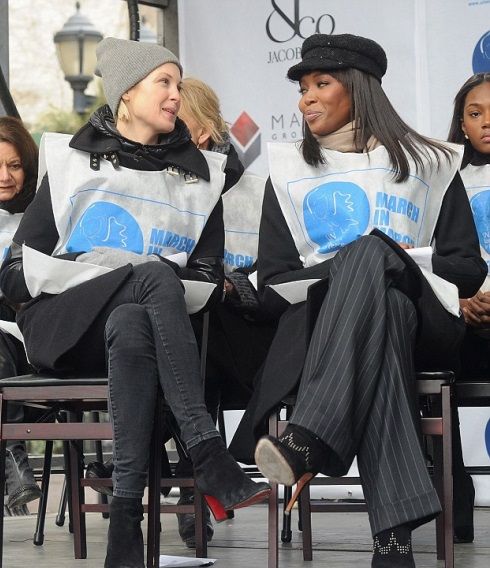 Sitting alongside actress Kelly Rutherford, Naomi received praise from the Daily Mail for the words of encouragement she offered the audience.
The UN event was one of many projects on Naomi's calendar this week. She also been promoting season 2 of "The Face" (which airs Wednesdays at 10pm on OXYGEN).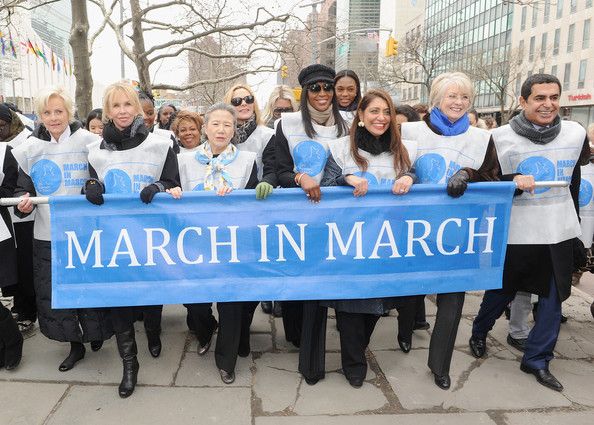 Cindy McCain, Trudy Styler, Ban Soon-Taek, Kim Cattrall, Muna Rihani Al Nasser and Nassir Al-Nasser were among the powerful women who joined forces with Naomi as they marched though Manhattan, calling attention to the crusade for global rights and equality for women.
After the event, Naomi tweeted, 'thank you was an honor to be #unwomenforpeace)'.
Love when celebs take a genuine stand for something bigger themselves.
Photos via Getty/Splash
Robin Thicke DITCHES Wedding Ring, Gets Birthday Cake From Young Fan + "Shameless" Star Shanola Hampton Post First Pic Of Baby Cai Dukes
Posted: 08 Mar 2014 07:13 AM PST
Actress Shanola Hampton posted a pic of her 6-week old daughter Cai MyAnna Dukes. See the adorable photo inside and watch Robin Thicke get a birthday surprise from one of his youngest fans!
Robin Thicke was spotted on the streets of NYC yesterday....without his wedding ring! Looks like he's decided to take it off after still wearing it just last week.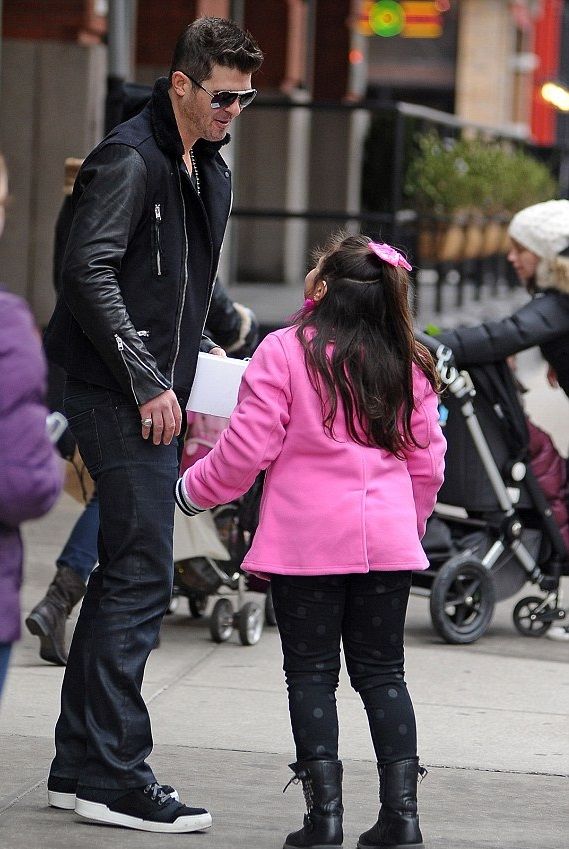 As Robin deals with a very public split from wife Paula Patton, his fans have rallied around him. In fact, he was surprised on the streets of NY yesterday with an early birthday cake from one of his youngest fans!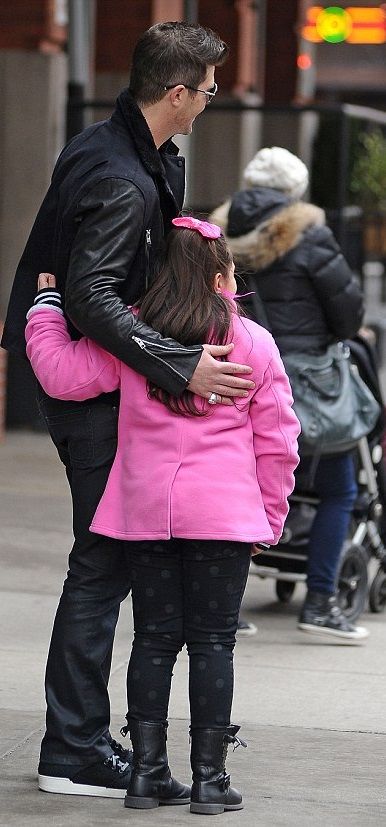 Robin, who turns 36 on March 10, performed at Madison Square Garden last night.
For our fellow "Shameless" stans....
Shanola Hampton, who stars in the hit Showtime series "Shameless", posted the first pic of her six-week old daughter Cai MyAnna Dukes this week. You'll recall that Shanola (shown above with husband Daren Dukes) gave birth in January. And her pregnancy was also written into this season's storyline.
Shortly after the birth, the proud mom tweeted, 'I thought I knew love before, but now I know love on a completely different level! Can't believe my baby is here'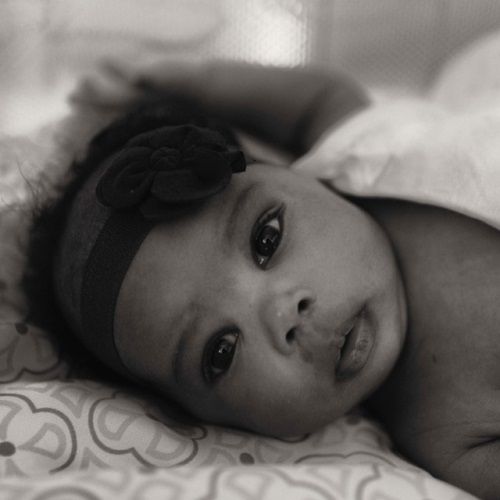 The couple is super excited to welcome the precious Cai, their first child, into their lives. They told PEOPLE, 'We never knew how much was missing from our life until our baby girl arrived. So blessed, so overjoyed, pure bliss.'
Awww. Congrats!
Photo via Splash/PCN/Shanola Hampton's IG
OH FRANK: Chipotle HITS Frank Ocean With $212K LAWSUIT Over Ad Campaign...That He Backed Out Of Because THEIR Logo Was Featured?!
Posted: 08 Mar 2014 05:58 AM PST
Frank Ocean had been hit with a nasty lawsuit from Chipotle for backing out of an ad campaign. Get deets inside and find out about his "official" name change.
The burrito specialists over at Chipotle Mexican Grill are furious with Frank Ocean for accepting nearly $212K for an ad campaign he backed out of. And backed out of for a silly reason.
According to TMZ, Chipotle filed suit in LA County over a $425,000 deal Frank signed to sing a remake of "Pure Imagination" for a new animated ad.
Unfortunately, Frank and Chipotle butted heads over the ad after the "Novacane" singer wanted THEIR company's logo removed from the end of THEIR ad...and they refused! Team Ocean fired off an email to Chipotle saying Frank was promised final say "over the recording and all promotional materials" and that they were in breach when they refused to remove their logo. Now, Chipotle is suing to get back the $212,500 advance they paid him.
We're hoping there's more to this lawsuit because we don't understand why Frank would expect Chipotle to put out a commercial that doesn't feature their own logo.
In other news, Frank has decided to give up his birth name, Christopher Edwin Breaux, and make "Frank Ocean" his legal name. Interesting...
Also, Frank joined Converse's Three Artists, One Song series and recorded a song called "Hero" with Diplo and the Clash's Mick Jones and Paul Simonon. The song drops on March 10 via Converse's Tumblr.
Photos via Frank Ocean's Instagram
"R&B Divas: LA" Star Lil Mo & Husband Phillip Bryant SPLIT...And She's Already Got A New Man!
Posted: 07 Mar 2014 06:06 PM PST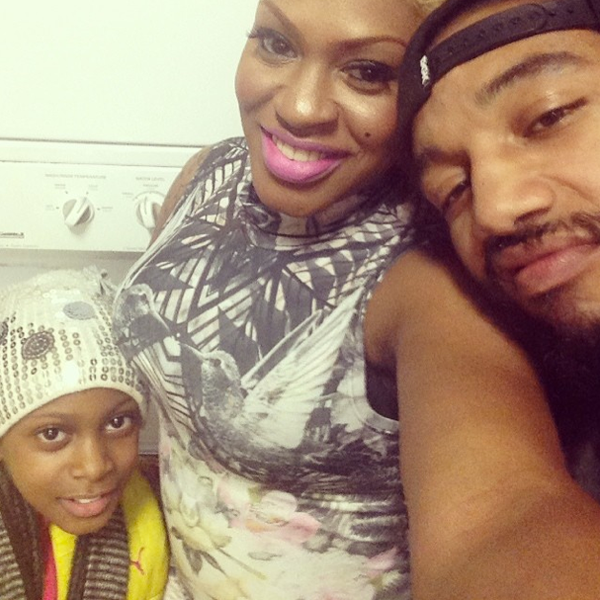 Did Lil Mo and her husband Phillip Bryant call it quits? Our VERY credible source gave us an emphatic "Yes!". Check the deets inside…
We were tipped off that "R&B Diva" Lil Mo and her gospel singing husband Phillip Bryant allegedly called it quits. And now, our sources very close to the "R&B Divas: LA" star have confirmed. We're told Mo and Phillip have indeed split, and she didn't even allow him to film the new season of the show, which started taping this past December!
We're also told she has already moved on with amateur boxer Karl Dargan from Philly. He's best known for winning the gold medal at the 2007 Pan Am Games in the Men's Light Welterweight division.
Mo posted the picture above of her, one of her daughters and her "alleged" guy saying thanking him for all his help:
Happy 9th BIRTHDAY to GODISS-LOVE!! Wow. Time flies. But the way iLove YOU will never change. I cannot believe you are MY bABY!! Thank YOU @dynamiteko for not only help me surprise @4evananasmom but GOTTI was so shocked to see MOMMY she stood still the whole night. and facetimeD me after the party to make sure IT was real!!!! My gymnastics Barbie iLIVE for YOU!! My tiny lil fighter. She will TURN up and fight for what is right. IN a second. I love that about her FEARLESS!!!!!! My lor money magnet. She is honor roll and stay with a COIN!!
Mo seems to have addressed her split and new love life on Instagram saying: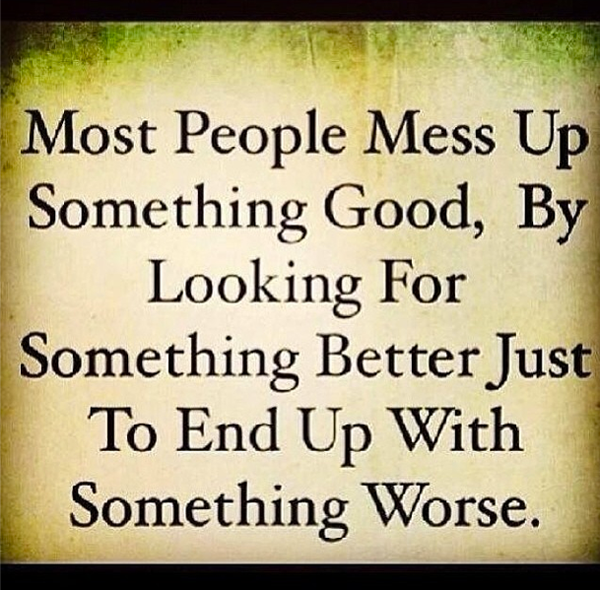 it's so many people misguiding and misleading grown folks to believe they can take them to the next level. When TBH they don't exist outside of their own circle. Please be mindful OF ALL those you associate with. They may not be who they claim they are. Hence they are looking to suck the life out of you and take your talent for granted and you for advantage. Have a blessed one yo!!
Hmmm...
Our sources confirm that not only are these two indeed dating, but we're going to see the entire situation unfold when the new season airs in a few months.
Lil Mo posts dude's picture...A LOT...with no sign of her husband. She often thanks Karl for helping her with planning a party for her friend/stylist and for helping her Facetime with her kids: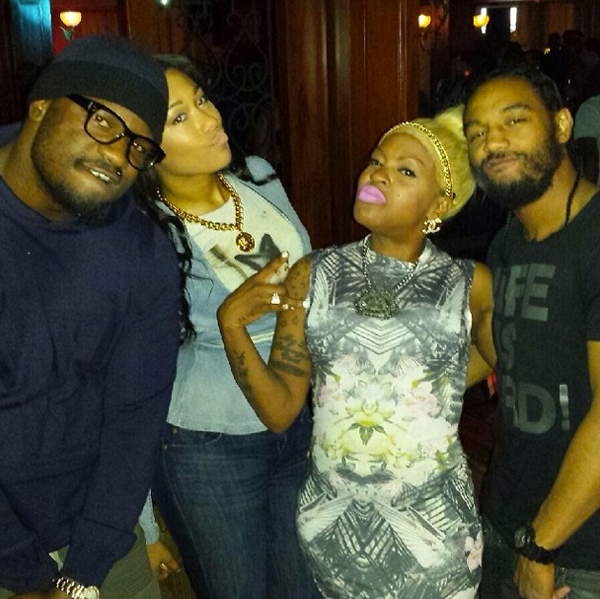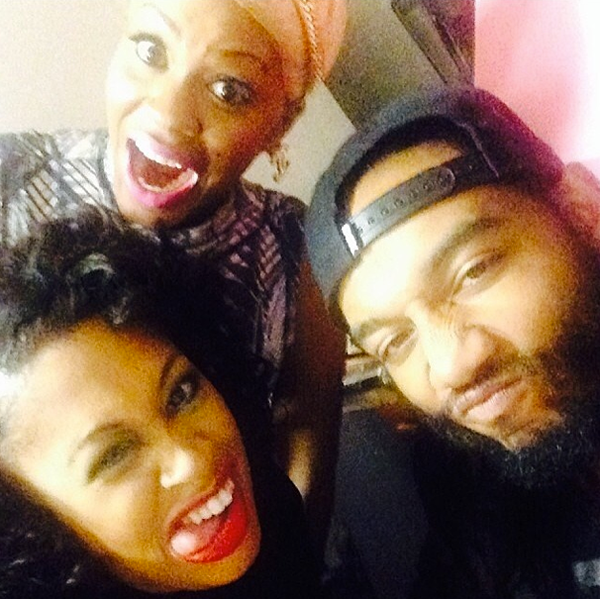 Well....
Oh, and she recently had a message for "gospel singers" that have yet to be exposed:

Hmmm…was that a subtweet to her husband? He IS a gospel singer.
We reached out to Lil Mo about the situation, and have not yet received a response.
We'll be twiddling our thumbs till this spring...
Photos: Lil Mo's IG
Ariana Grande Covers Whitney Houston's "I Have Nothing" At The White House + Jill Scott, Patti LaBelle & More Perform
Posted: 07 Mar 2014 04:37 PM PST
New pop star Ariana Grande was joined by Jill Scott, Patti LaBelle (and that fur with FEET!), Janelle Monae and others for a performance at the White House before President Obama and his wife Michelle Obama. Check out the performance inside...
Nickelodeon actress Ariana Grande performed Whitney Houston's "I Have Nothing" at the White House on yesterday for the "Women of Soul" concert organized by FLOTUS Michelle Obama.
The 20-year-old pop starlet (who was spotted kinda close with Chris Brown recently) sang before President Obama and Michelle Obama who were sitting in the front row.
She was then joined by Jill Scott, Patti LaBelle, Janelle Monae, Tessanne Chin and Melissa Etheride for a final performace of Tina Turner's "Proud Mary."
Check out the full performance below:
Our first lady has been busy. On Wednesday, Michelle Obama, along with Robin Roberts and BET CEO Debra Lee attended the Leading Women Defined Summit (LWD) in Miami.
The "Women of Soul: In Performance at the White House" concert will be aired on April 7th on PBS.
Umm...are we feelin' Ariana's cover of Whitney Houston's "I Have Nothing?"

PERFORMANCES: Ashanti Performs "I Got It/First Real Love" On "106 & Park", Says She'd Do REALITY TV For A HUGE Paycheck!
Posted: 07 Mar 2014 03:18 PM PST
Ashanti appeared on "106 & Park" yesterday to promote Braveheart and hit the stage. Watch the performance and interview inside...
Ashanti stopped by "106 & Park" to promote the release of her Braveheart disc.
She talked to Bow Wow and Keshia Chante about her years in the industry and making the Braveheart disc (which hit the top of the R&B charts on iTunes).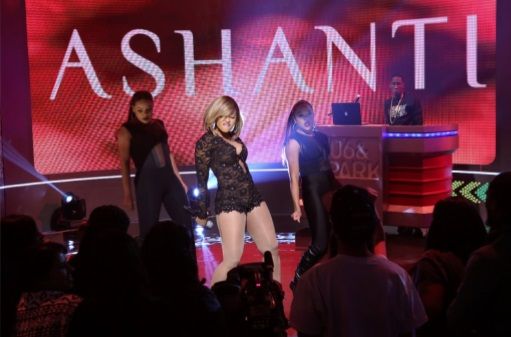 Her next single is "First Real Love" and she'll shoot the video in Jamaica next month.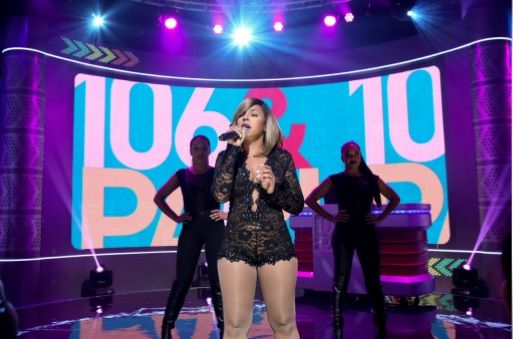 During a recent interview with the HuffPost Black Voices, Ashanti talked about her Hollywood ambitions and did rule out reality tv...for a price.
If I had it my way, it would be all three [film, scripted TV and reality TV]. But in a way that I can control it. I'm not necessarily a candidate for a person to have a camera following me all around every day. But if it's something that I could control what they see and what they don't see, in certain aspects, then that's different.

It's crazy, because I was approached years ago to do a reality show and I was like, "WHAT!? Never!" But now, they're coming out with these eight-figure deals, we may have to revisit that.
Watch Ashanti discuss courage and having a "braveheart":
Watch her "106 & Park" performance here:
She's improving....
The Randomness:
1. Former NFL star Darren Sharper allegedly admitted, to witnesses, to having "non-consenual" sex in New Orleans with two women. Story.
2. T-Pain admits to depression and sadness after rap peers criticized and mocked his work. Story.
Photos via BET
Jermaine Dupri HOSTS A Private Dinner For Bow Wow With Bow's Ex Angela Simmons, Stephen Hill & More
Posted: 07 Mar 2014 01:45 PM PST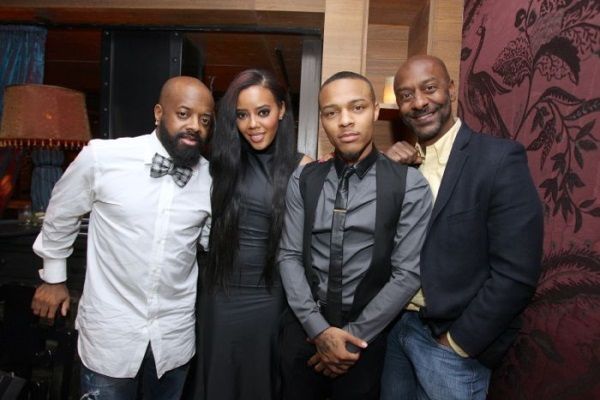 Jermaine Dupri hosted a private dinner in NYC to celebrate Bow Wow's success. Find out who came out inside...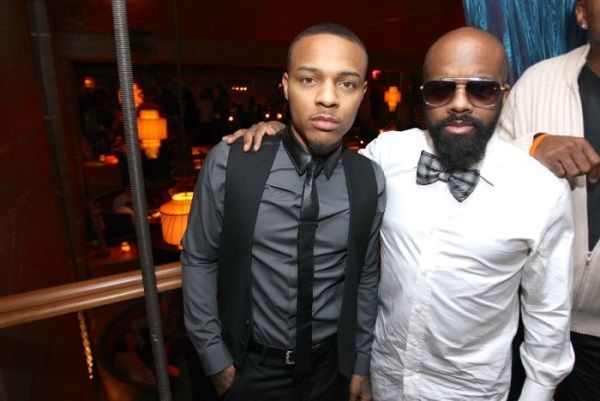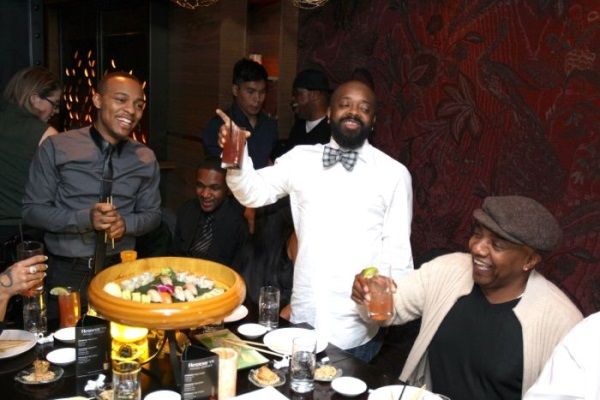 Last night, Hennessy V.S and Jermaine Dupri hosted a private dinner at Tao Downtown in NYC to honor Bow Wow and his recent success as the host of BET's 106 & Park. We must admit, he has helped reviatlize the show for the youngins.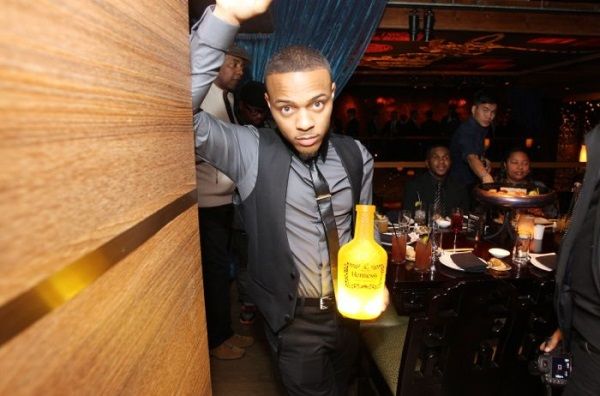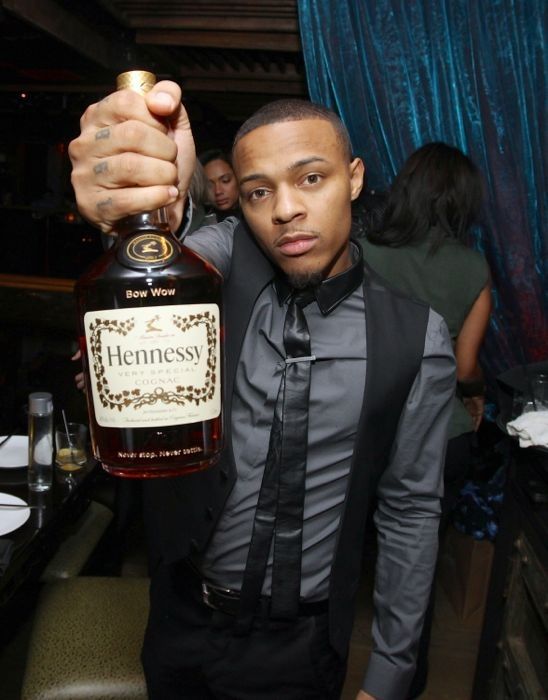 Bow Wow, who turns 27 on Sunday, wore a charcoal gray shirt with a leather collar and matching leather skinny tie.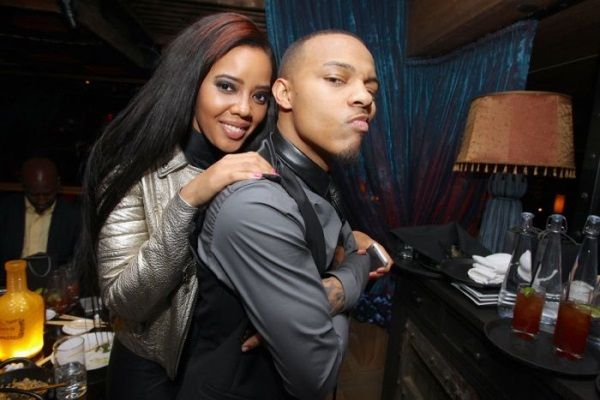 He was joined by his longtime friend and ex Angela Simmons.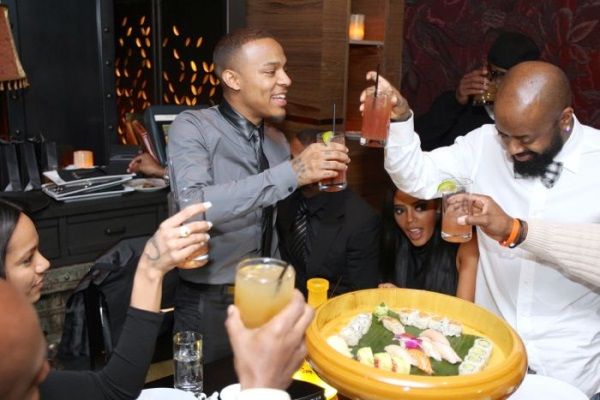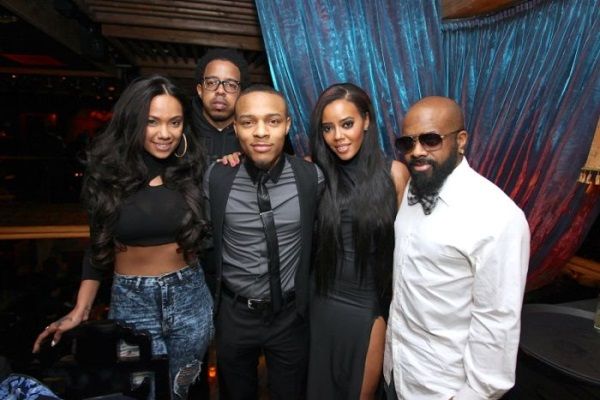 The chick from LAHH NYC, BET President Stephen Hill, and Bow Wow's mom Teresa were also among the attendees. Looks like fab times. Glad to see Mr.BET all grown up...
Photos via Soul Brother
Columbus Short & Wife Tanee McCall-Short CALL OFF DIVORCE, Star In New Short Film Together
Posted: 07 Mar 2014 12:27 PM PST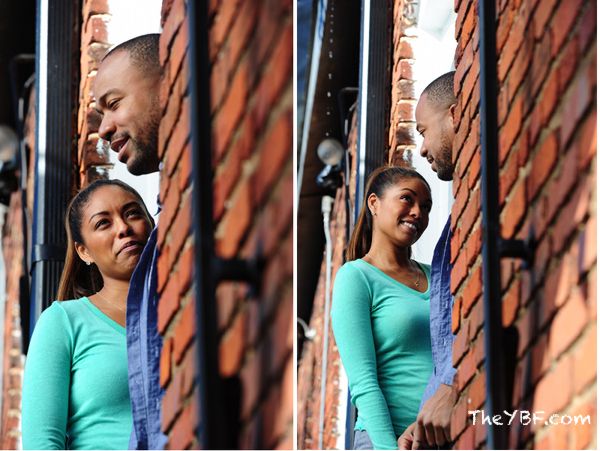 After "Scandal" star Columbus Short's wife Tanee McCall-Short filed papers to kick off a messy divorce last year, we've now learned that the couple has called it off. And they've done so at least long enough to film together. Deets inside....
Tanee McCall-Short went from demanding sole legal and physical custody of their daughter, Ayala, spousal support and ALL of her legal fees....to making up with her "Scandal" star husband six months later.
Interestingly, this past September was the second time Tanee filed divorce papers on Columbus. So it looks like she had a change of heart yet again.
We've learned that the twosome called off the divorce (which would have been Columbus' second actual divorce), and are now focused on their brand new short film they are starring in together.
We're told, "Columbus and Tanee are still legally married. There was a reported file for divorce, but they are currently still together and working things out."
We also told, "They actually agreed to the roles shortly after then, and the picture was filmed about 3 months after, so all is smooth.
Makeups to breakups are very real, especially when Hollywood and kids are involved.
As for the couple's new short film, THE END AGAIN, where they star opposite each other, it's a contemporary romantic drama produced by Columbus' Great Picture Show Productions and Great Fortune Films. And, coincidentally, it's a portrait of a couple's last day together as they emphatically end their five-year relationship.
Check out a few stills from the film below: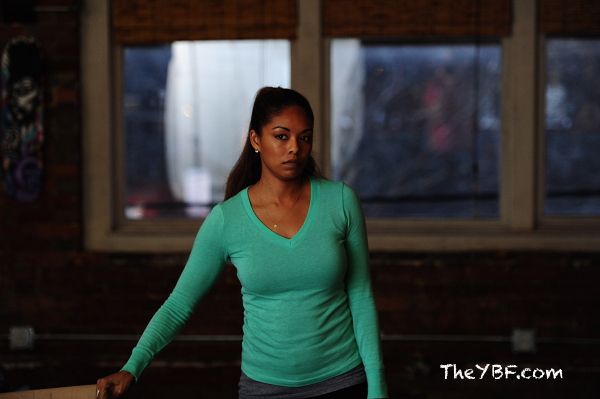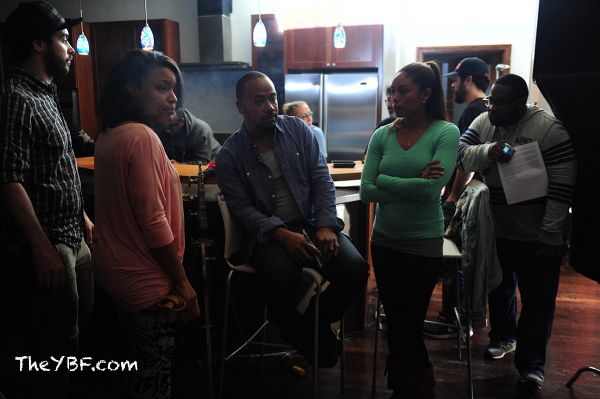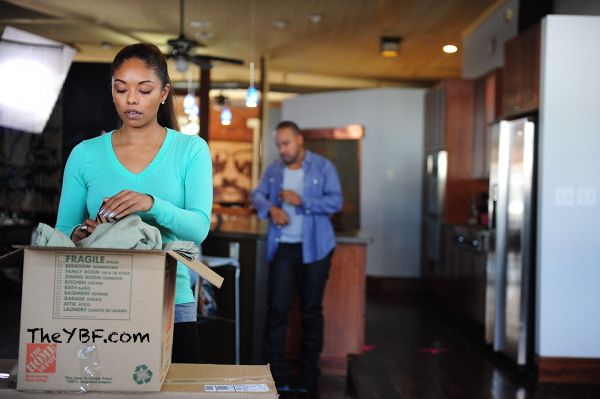 Looks like they found a way to work it out in real life....
Photo credit: Curtis Baker and Dana Ebron
ADORBS: Blue Ivy Says "Surfboard" & "Hi Mommy" During Beyonce's GRAMMY Performance Rehearsal + New Pic Of Eva Marcille & Kevin McCall's Daughter Marley
Posted: 07 Mar 2014 11:24 AM PST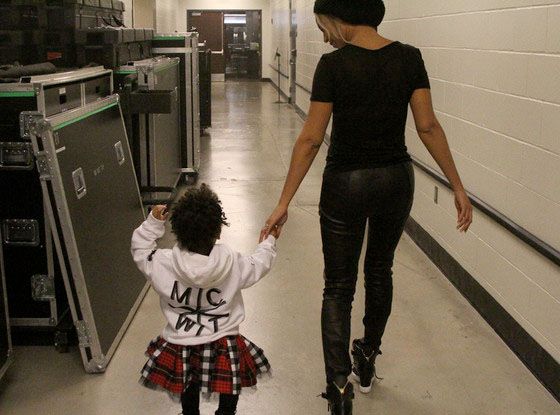 Beyonce and daughter Blue Ivy melt our hearts with a BTS moment while Kevin McCall and Eva Marcille give us another look at baby Marley. Check out the cute kiddies inside…
In a behind the scenes look at Beyonce's GRAMMY performance rehearsal, the most adorable mommy-daughter ever was captured!
In the newly leaked video, as Beyonce is rehearsing "Drunk In Love" for her GRAMMY performance rehearsal, you first hear Blue Ivy saying "Surfboard." Bey then says "Hi Blue Blue" with Princess Ivy responding "Hi Mommy!"
OMG...so freakin' cute!
Take a listen below:

We can't figure out if Blue Ivy was actually there on a mic in the sound booth or if Blue's voice was pre-recorded. Bey could have possibly used the recording, if it was a recording at all, in her rehearsal but decided not to use it in the final performance. Either way, the moment was so heart warming!
SIDENOTE: And what's going on with this Jay Z stand in? Hilar! Upon further investigation, that's Bey's choreographer, the legendary Frank Gaston! Ha!
Speaking of adorable kids…
We got a new peek at model Eva Marcille and rapper/singer Kevin McCall's cute daughter Marley Rae McCall.
Kevin instagram'd the pic above of their precious bundle of joy saying, "Look at daddy's baby #marleyxo."
Too cute!
Eva hasn't let motherhood slow her down after she revealed she is already back at work after giving birth just one month ago. Not mad. And she also traveled to Ghana this week likely for work as well.
Too much cuteness for one day!

Photo/Video: Beyonce's Tumblr/Kevin McCall's IG/Beylite's IG
MUSIC FAB: Common's "The Ladder" + Future ft. Pusha T & Pharrell "Move That Dope" Video
Posted: 07 Mar 2014 11:00 AM PST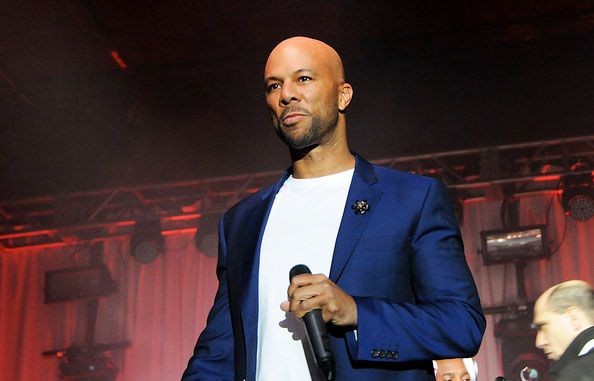 Common has released some new music and Future debuts his new video for "Move That Dope" featuring Pharrell and Pusha T. Check out the new music and visuals inside…
Chicago rapper Common has released new music and it will be featured on HBO's Game of Thrones-inspired mixtape, Catch The Throne.
The mixtape will be a compilation of hip-hop and reggaeton tracks including 10 songs. Wale, Daddy Yankee, Big Boi and more will contribute to the project. Common has been working on his 10th studio album titled Nobody Smiling, which will be a concept-driven album inspired by inspired by all of the violence going on in Chicago.
The project is being executive-produced by No I.D. and is expected to drop later this year.
Take a listen to Common's track below:
And in other music news…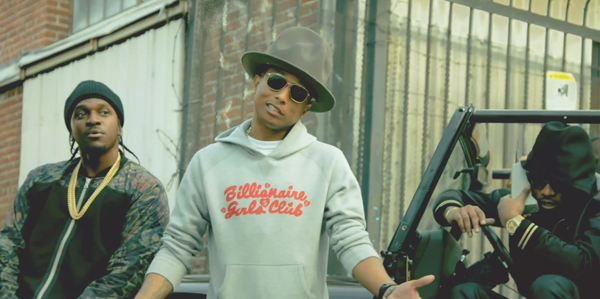 Future has released visuals for his Mike WiLL Made It-produced single from his sophmore album Honest.
The new-dad-to-be (he recently seemed to accidently reveal he and Ciara are having a boy) got some help from his VA homies Pusha T and rapper/producer Pharrell. P even spits a few bars on this one!
The video was directed by Benny Boom last month in L.A. and it includes cameos from Wiz Khalifa, Tyler the Creator ScHoolboy Q, Mike WiLL and...Pharrell's hat.

Check out Future's latest video below:
Are we feelin' it?
Photos: Desiree Navarro/Getty Images North America

Naomi Campbell Gives Up The Goods On "Diva Demands" & Michael Jackson + Scott Foley Dishes On Those Loves Scenes With Kerry Washington
Posted: 07 Mar 2014 10:32 AM PST
Naomi Campbell and "Scandal" star Scott Foley appeared on "WWHL" where they dished on Michael Jackson, Prince and Kerry Washington. See clips inside...
Supermodel Naomi Campbell and her afro wig stopped by "WWH" last night to promote the premiere of "The Face" (Wednesday, 10pmET Oxygen). She dished on partying with Prince ("He's shy"), her friendship with Michael Jackson (he was an excellent father) and George Michael's classifc "Freedom" video ("None of us were divas!).
She and Andy Cohen were joined by "Scandal" star Scott Foley who dished on his love scenes with Kerry Washington.
Naomi also showed Andy how to take the perfect "selfie." We could all learn from the best on that one...
Naomi says she and the other 90s supermodels were not high-maintenance:
Naomi on her friendship with Michael Jackson and his final days:
Scott Foley on love scenes with Kerry Washington:
Photos via Bravo/Andy's Twitter
TOO HOT FOR TV: Lupita Nyong'o Starred In VERY SEXY Kenyan Soap Opera Before She "Made It"...But It Was For A Good Cause!
Posted: 07 Mar 2014 09:48 AM PST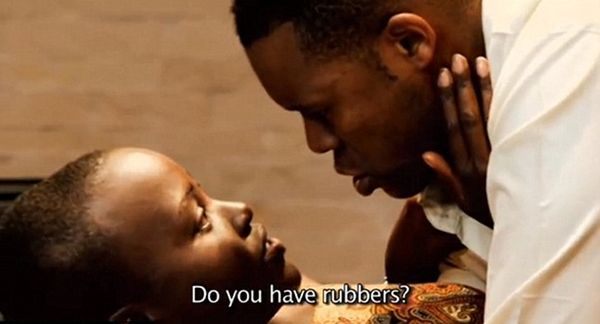 Who knew Oscar winner Lupita Nyong'o was a soap star before her movie role debut in 12 Years A Slave?! Well, she was. And thanks to her sexed up role, the show was a hit (at least we think this is the reason). But don't think she went down the sexy, scantily clad actress road for no reason. Check out the cause she supported through her work inside...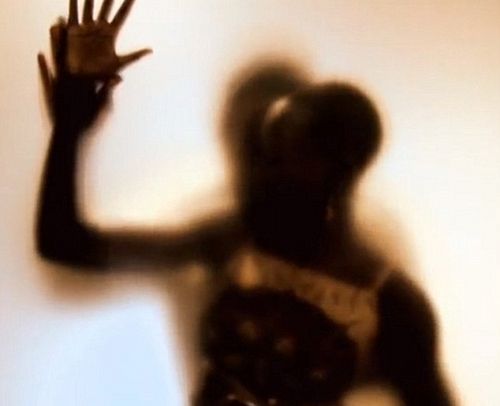 A few years ago, our lovely Lupita was a hussy who bounced between two men (her boyfriend and her boss) and led a sexually charge lifestyle...as her character on a Kenyan soap opera named "Shuga"!
And this soap (which was actually a multi-part mini series), like all soap operas, was embroiled with lots of sex and drama.
Footage has been released on the net showing her racy work from five years ago, and it's pretty damn steamy. The show was aired via MTV Base Africa, and Lupita played "ambitious go-getter college student Ayira, who sleeps with her boss at Maverick Advertising."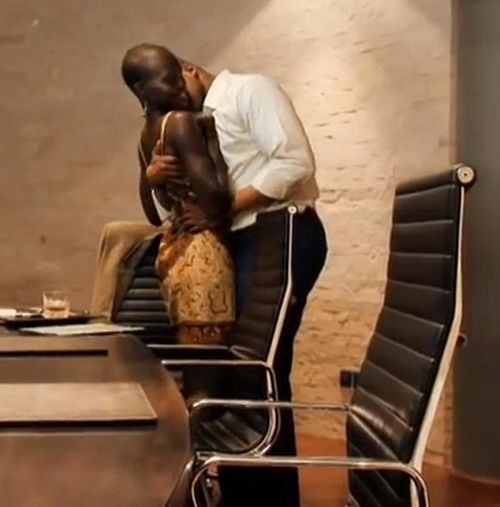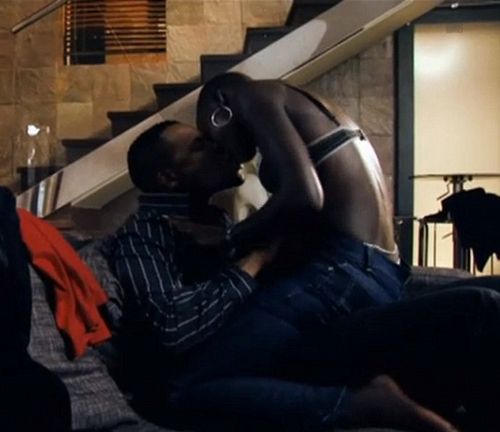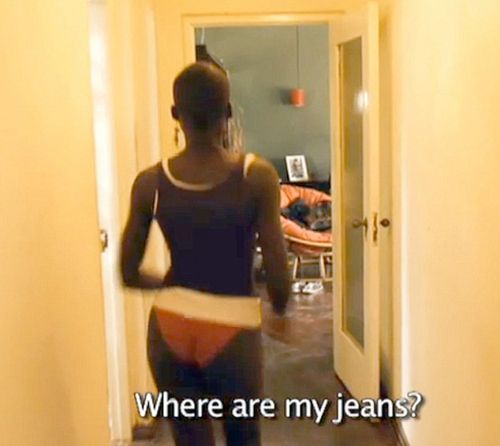 The show, which aired in 40 African countries and soon expanded to 70 stations internationally, had numerous steamy sex scenes. But it wasn't all for sex-on-a-soap purposes. The show was actually used to raise HIV/AIDS awareness as Lupita's character discovered in the first season that she might have contracted the disease.
Lupita, who was a student at Yale School of Drama at the time, spoke to CNN about the show back in 2010 saying, "I think one thing [Shuga] is trying to do is talk about how HIV and AIDS is not a death sentence. [HIV] is a condition that can be managed, if one chooses to do so, if one catches it early on you can live a healthy life with HIV. I've been able to be an ambassador for HIV and AIDS."
Check out that video HERE.
Lupita even took the cause one step further and became an ambassador with UNICEF to promote education about HIV and AIDS. And she and the entire Shuga cast even made a pact after their season wrapped to all get tested for HIV together.
A talented actress who's been pushing for a cause even before "making it".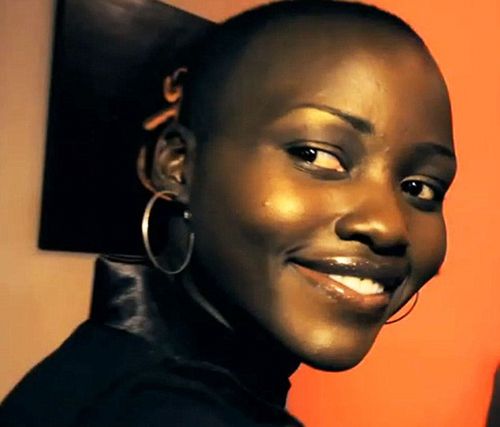 She can do no wrong!

Photos/Video: MTVShuga/UNICEF