---
Nia Long, Tyler Perry & More GET FAB For The "Single Moms Club" Hollywood Premiere
Posted: 11 Mar 2014 09:26 AM PDT
Nia Long and the rest of the cast of Tyler Perry's Single Moms Club hit up their Hollywood premiere last night at the Cinerama Dome. Check out the YBF folks hitting the red carpet inside....
Nia Long was serving up all types of YES PLEASE! in this sexy black mesh cutout deep plunging dress for her big premiere last night: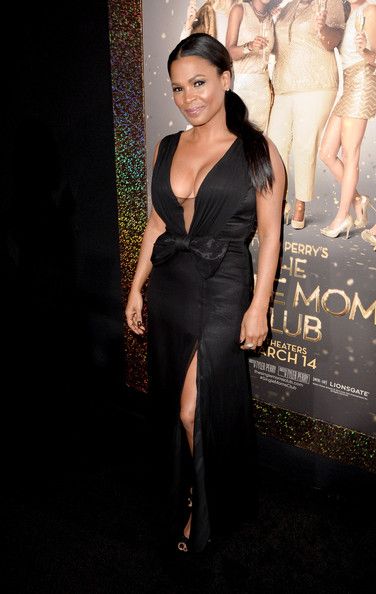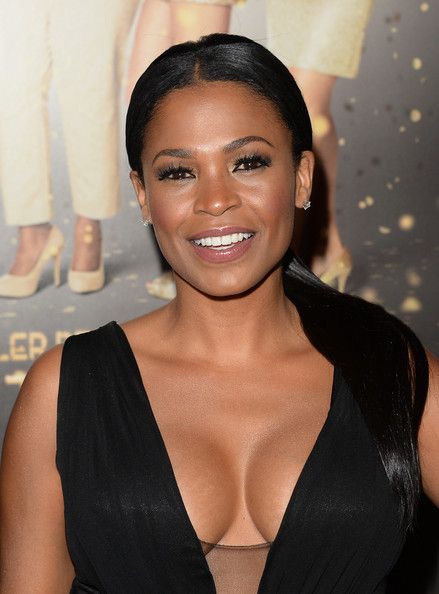 The 43-year-old looked flawless with a perfect ponytail and gorgeous makeup for the ocassion. Loving the look.
And she posed it up with upcoming Brotherly Love star Macy Gray....
Who arrived in a freakin' horse & carriage. But why though?!
Actresses Wendi McLendon-Covey, Cocoa Brown, writer/producer/director Tyler Perry, Amy Smart and Terrence Howard's ex wife Zulay Henao all posed it up as a cast.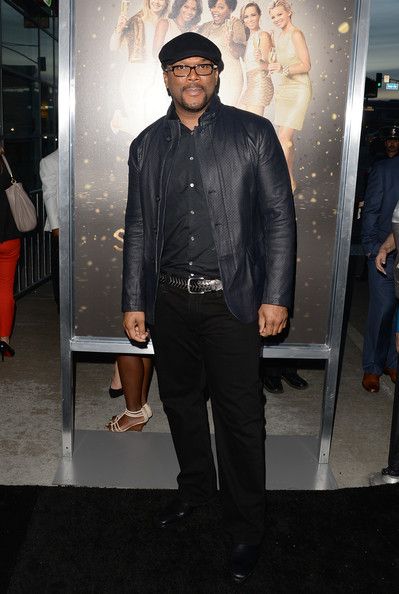 Heeeey TP.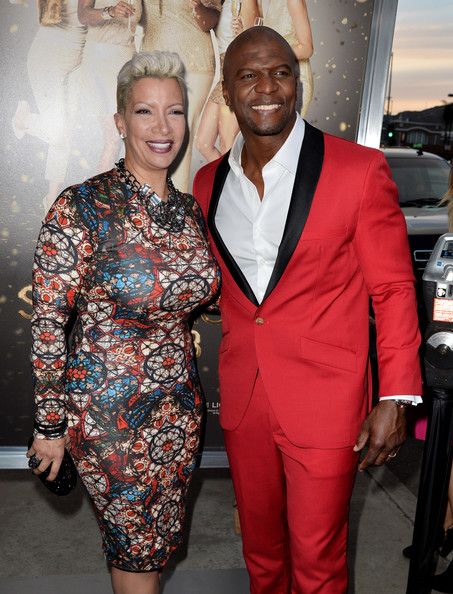 Co-star Terry Crews hit the carper in a bright red suit with his fab wife Rebecca.
And he kept it silly as usual with 49ers tight end Vernon Davis.
Sharon Leal, who stars in "Suits", looked gorgeous in a royal blue dress with an embellished neck and a sexy slit. Perfect look for her.
Erica Hubbard rocked a sexy black dress with crystal embellishments.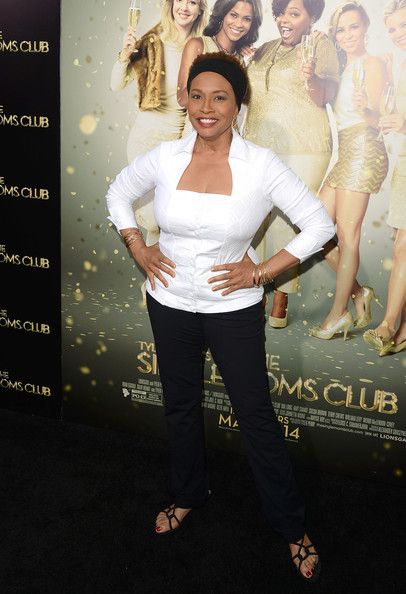 Jenifer Lewis rocked her natural hair for a spin on the carpet.
The Massey brothers--Chris and Kyle--hit up the premiere. Kyle's come a long way since "That's So Raven".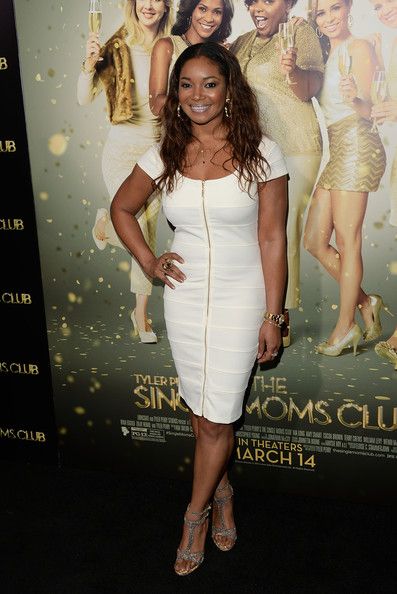 Tamala Jones is still looking good on carpets these days. That hair may need a comb, but the look is cute.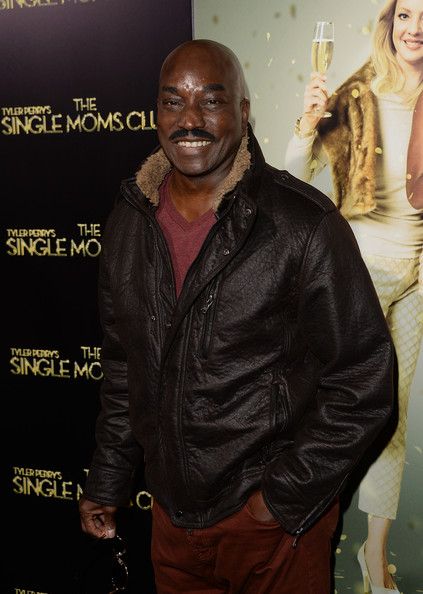 Actor Clifton Powell and this fur collar....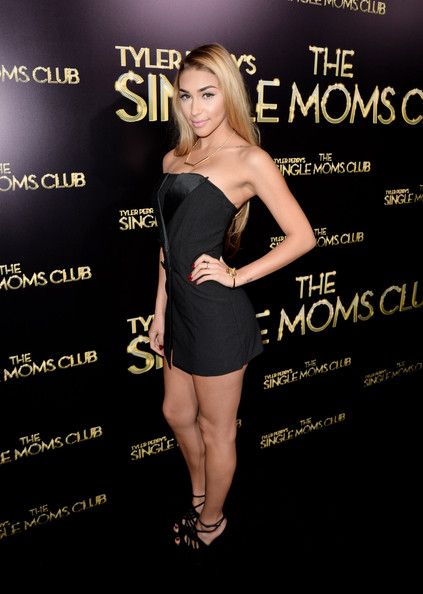 And Justin Bieber's not-so-girlfriend Chantal Jefferies is really making the most of her 15 minutes of fame.
Photos: Getty
BABY FAB: Meagan Good HOSTS Baby Shower For Her & Tiny's BFF Brandi
Posted: 11 Mar 2014 08:19 AM PDT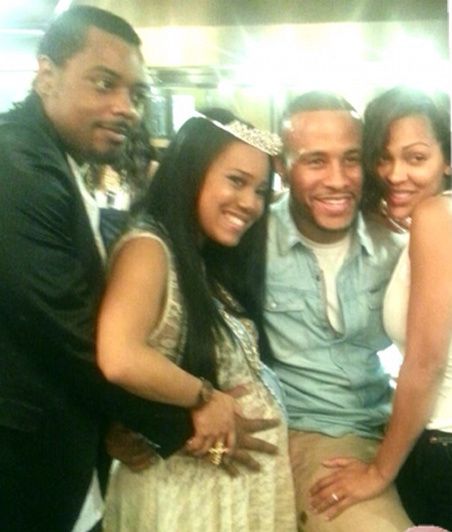 Meagan Good hosted a baby shower for rapper/actress Brandi with reality star Tiny among the attendees. See the cutesy pics inside....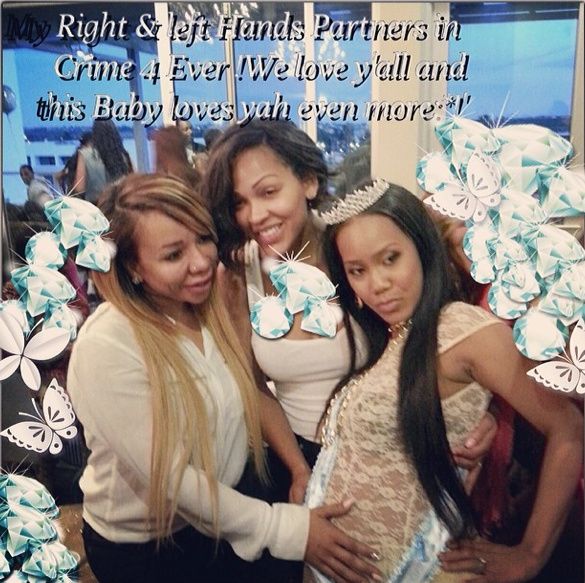 Meagan Good (shown above with husband DeVon Franklin) hosted a co-ed baby shower for her good friend, rapper/actress Brandi (shown atop with producer/husband? @certifiedgram). Brandi, who counts Tiny and Brandy & Ray-J among her BFFs tweeted, "Love you guys sooooooo much @msgood @majorgirl !!!! Thank yah for loving us unconditionally and never leaving my side!"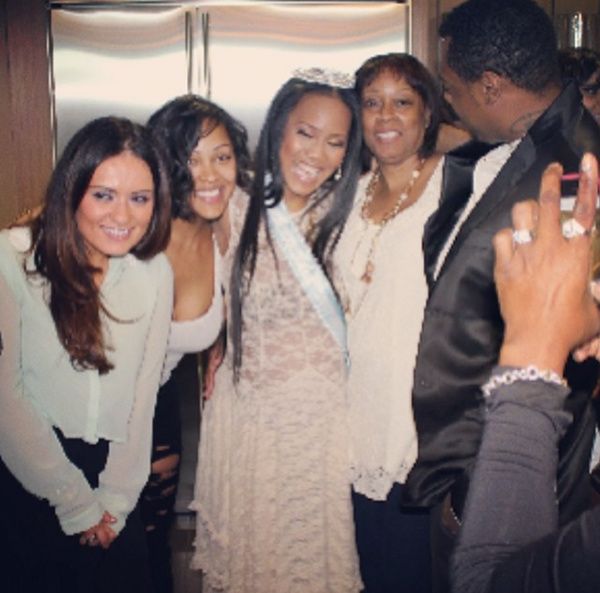 Fans of "For The Love of Ray J" may remember Brandi appeared on the show as Ray J's helper.
Tiny said, "I had a great time at my luv @brandibb1 baby shower @msgood did a great job! We ready for this little big head boy now!!"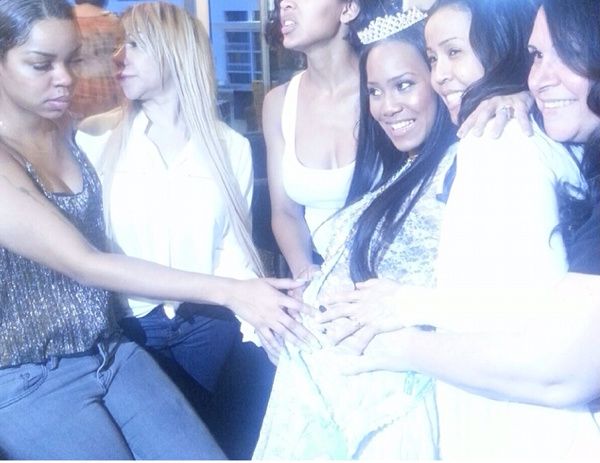 Meagan recently announced that she'll by starring in the new NBC drama "Babylon Fields".
And of course, the obligatory over-the-top gifts from brands like Ferrari: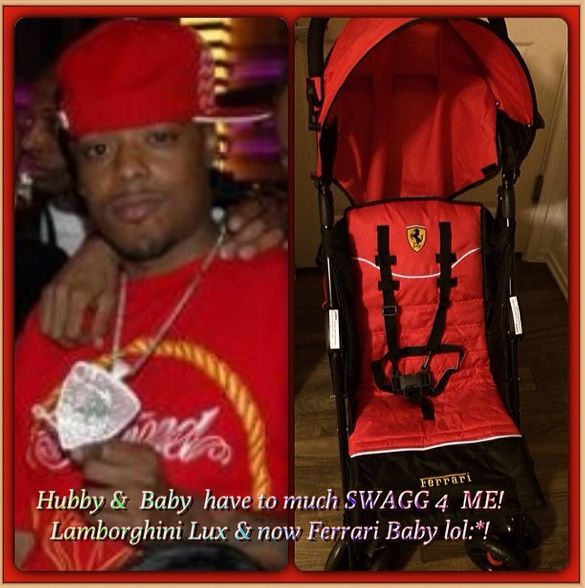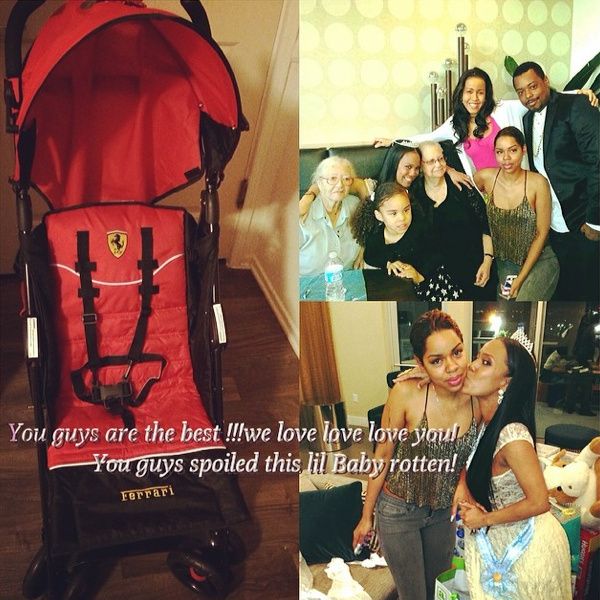 Brandi, who says she's the goddaughter of the late Whitney Houston, shared several photos of family members on her Instagram too.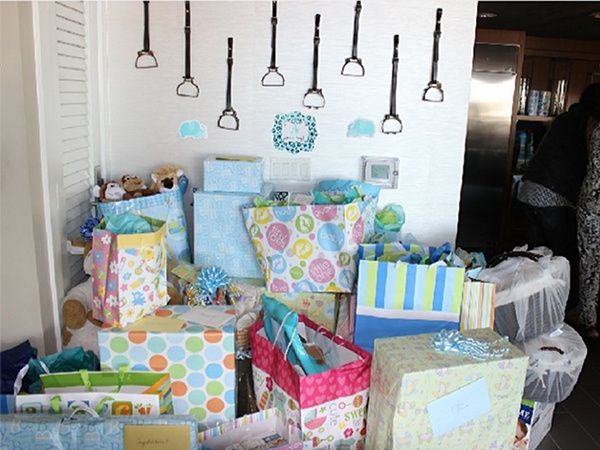 Brandi BB1 tweeted, "THANK YOU THANK YOU THANK YOU EVERYONE !!!We sooooooo appreciate all your love spending your previous time to think about our baby and joining us to celebrate his life . God is always so amazing we truly love and appreciate you all.WE STILL HAVENT OPENED EVERYTHING it's soooo much but that's a blessing and we will make sure to acknowledge everyone's precious gift:) Thanks again and we love u all xoxoxo !"
Well, that's sweet. Congrats to Brandi!
Photos via Brandi BB1 Instagram
President Obama Cracks Jokes On Zach Galifianakis For 'Funny Or Die' + Naomi Cambell & NeNe Leakes On 'The Face"
Posted: 11 Mar 2014 07:41 AM PDT
President Barack Obama stars in Funny Or Die's new video, "Between Two Ferns" with Zach Galifianakis, for his most memorable interview yet. Check out Mr. President coming with the jokes, plus Naomi Campbell and NeNe Leakes bringing the shade to "The Face"....
The funny guy from the Hangover trilogy, Zach Galifianakis, has a show on 'Funny or Die' called Between Two Ferns. And some type of way, he wrangled in President Obama to participate in the hilarity. And much like the episode with Samuel L. Jackson, you should def watch.
Check out the two going at each other about their failings and more in the brand new video above.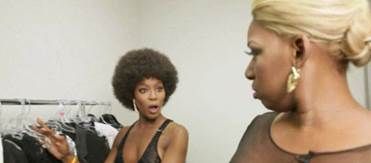 Remember NeNe's pics on a set with Naomi Campbell? Now we know it was all for a taping of Naomi's show "The Face".
NaNa and NeNe joined their worlds of fashion and sass by swapping roles for this bonus clip promoting Oxygen's "The Face".
Nene practices her catwalk and Naomi learns to get shady with a BOOP. Check it below:
And over on "The Face", this little nugget is stirring up some drama. Naomi confronts contestant Kira on her feelings on black models:
Gabourey Sidibe Nabs "Empire" Role + Frank Ocean's $212,500 "F U" To Chipotle!
Posted: 11 Mar 2014 07:03 AM PDT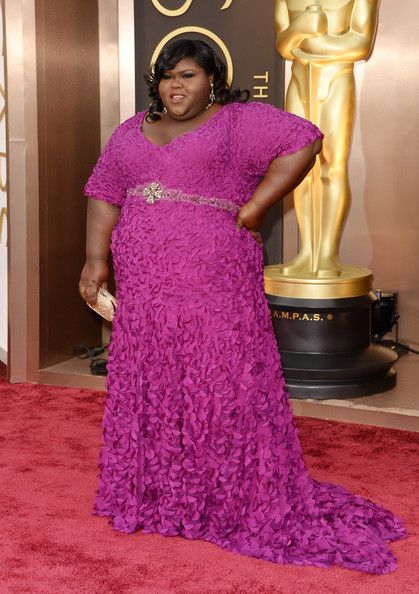 Gabourey Sidibe is the newest addition to the upcoming Lee Daniel's tv show "Empire". And Frank Ocean served up a "F U" worth over $200,000 to Chipotle.
Deets inside...
The cast of the upcoming music industry-centered show "Empire", starring Terrence Howard, just nabbed it's newest star.
Gabby Sidibe has signed on to play "Becky"...yes, Becky....who will be music superstar Terrence's assistant. Terrence's character, "Luscious Lyon" (these names!), is trying to take his company, Empire Entertainment, public.
The show, created by Lee Daniels (who Gabby worked with in Precious), will serve as Fox's hip hop industry drama. Whatever that means.
We hear it will have a similar music-focused theme like "Glee", with music from the show possibly being sold digitally.
Also starring in the show is Taraji P. Henson, Malik Yoba, Jussie Smollett, and Timbaland will be doing the songwriting. Glad Gabby keeps a job in this industry. A definite "Take That Take That" to all those who said she would never work again.
Meanwhile, frank Ocean isn't trying to deal with that Chipotle fallout longer than necessary. After the burrito specialists at the place we're all addicted to decided to slap the "Thinkin Bout You" singer with a $212,500 lawsuit for backing out of his contractual obligation in relation to an ad campaign, Frank has responded.
With this:

Frank, whose government name is Christopher Breaux, reportedly got pissed that Chipotle put a CHIPOTLE logo at the end of their new commercial Frank was tapped to sing and star in. He claimed he was supposed to have final say over EVERYTHING. So he scrapped his obligations, and Chipotle sued him for the first half of their over $400,000 deal that they had already paid the singer.
So....Mr. Ocean posted a pic of the check that he went ahead and gave to Chipotle so that this legal issue doesn't drag out any longer. But that memo line though....
The Randomness:
1. Jay Z and Kanye are doing a show together at SXSW today as a collabo with Samsung. Stay tuned!
Photos: Getty/Frank's Tumblr
Beyonce & Jay Z Take Blue Ivy To The Park & DINE OUT In Dublin (Plus Daft Punk Ft. Jay Z's "Computerized")
Posted: 10 Mar 2014 03:17 PM PDT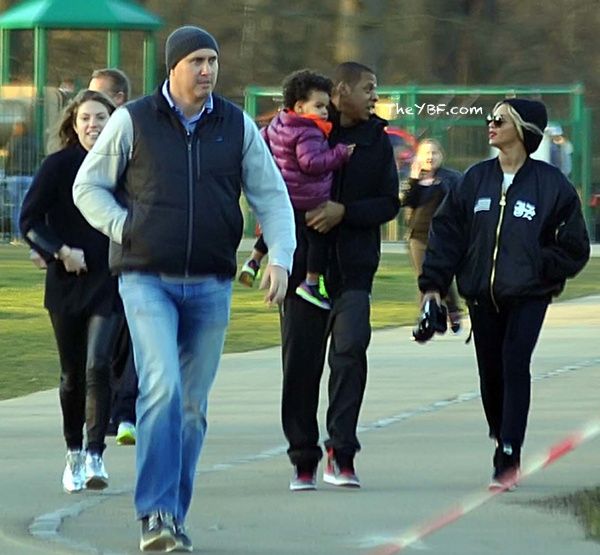 Beyonce headed to Ireland this week with her world tour. See pics of her, Jay Z and Blue Ivy during their down time inside...
With her "Mrs. Carter Show World Tour" thrilling fans in Ireland, Beyonce, Jay Z and Blue Ivy made the most of their down time with a family stroll through the Phoenix Park Visitors Centre's playground in Dublin.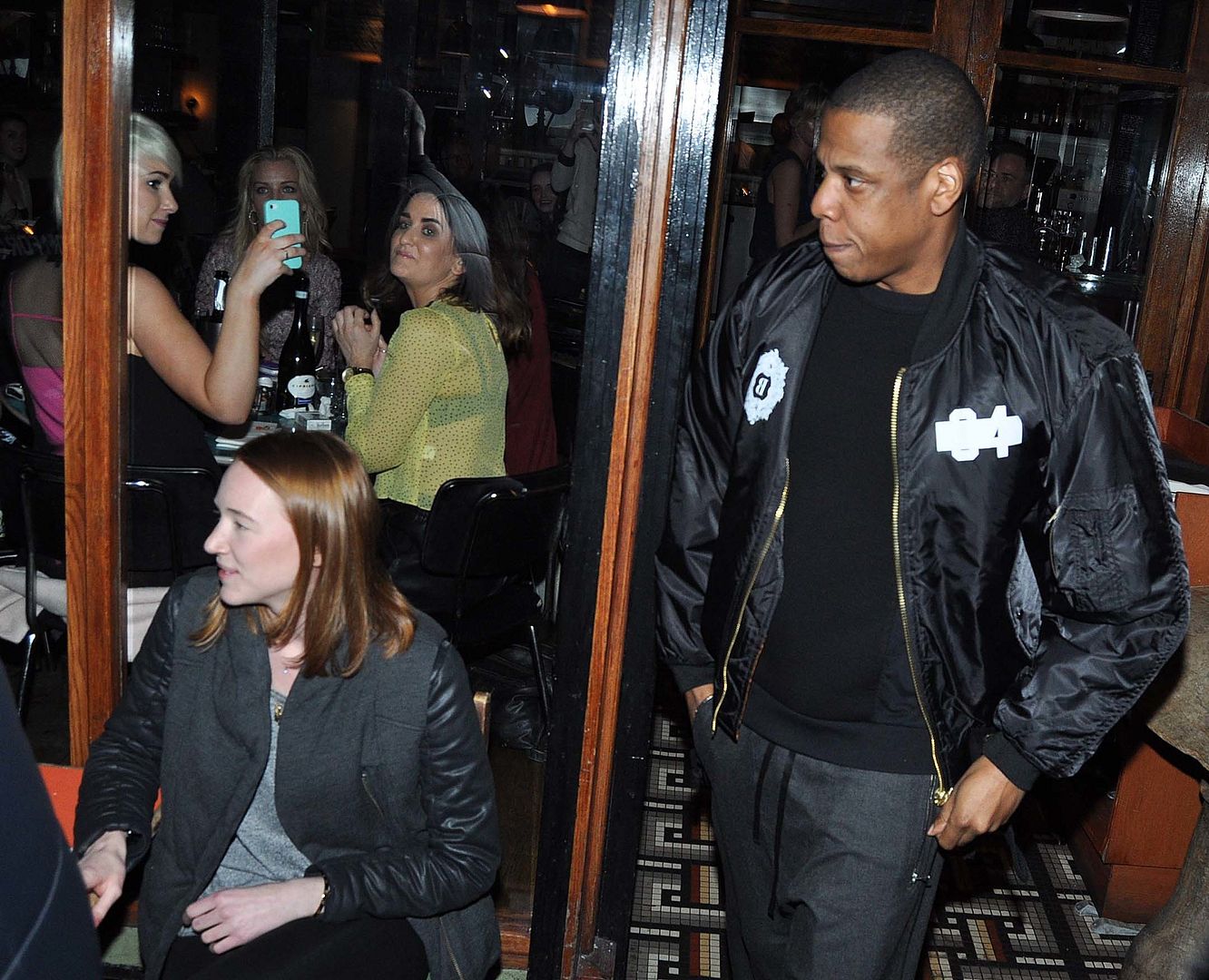 For dinner, Jay and Bey were seen leaving Coppinger Row, where they dined on Mediterranean cuisine. Jay showed some "tour" love by rocking a 'Mrs. Carter' jacket.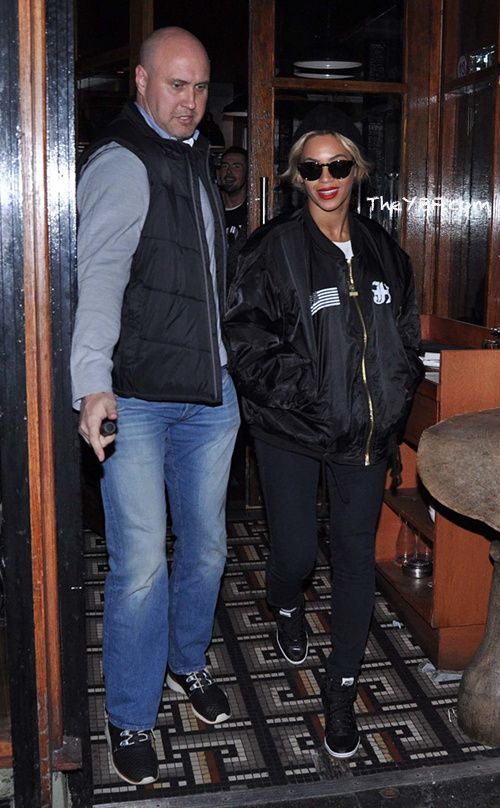 Bey hits the stage at the 02 Arena tomorrow night.
In new music.....
An unreleased track from Grammy-winning duo Daft Punk featuring Jay Z has surfaced. Called "Computerized", the Kanye West-produced jam showcases Jigga's flow over an EDM beat.
BONUS:
M.I.A. has put her own spin on Beyonce's "***Flawless". Watch her preview the track (as her son Ikhyd dances) above.
The Randomness:
1. Luther Campbell owes the IRS $74K. Story.
2. Diddy bids $200 Million for FUSE, hopes to turn it into an extension of REVOLT TV. Story.
3. Pharrell is teaming up with the United Nations to declare International Day of Happiness. Story.
Photos via WENN
NeNe Leakes & Tony Dovolani's "Dancing With The Stars" Portrait REVEALED + Beyonce Makes Pledge To "Ban Bossy"
Posted: 10 Mar 2014 02:03 PM PDT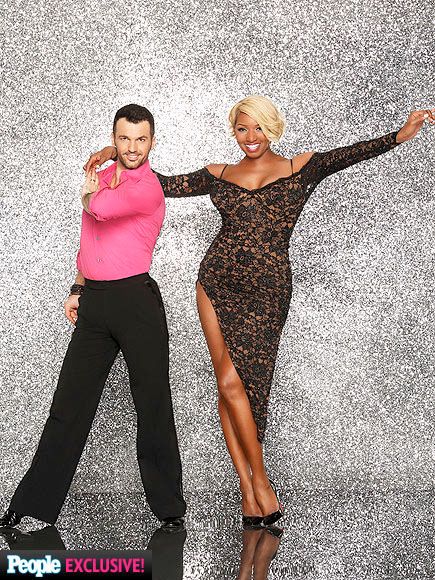 The official photo of NeNe Leakes and "DWTS" partner Tony Dovolani was revealed. Also, Beyonce stars in a new PSA to "ban bossy." See Nene's DWTS pic and Bey's new PSA campaign video inside.
"RHOA" star NeNe Leakes unveiled on her Twitter today the official portrait for "DWTS" with her all-star winner partner Tony Dovolani. After revealing she was going to be a contestant on "DWTS," she said, "I do NOT have two left feet, I can tell you that." She added, "I'm so excited. I love clothes so I can't wait to wear one of those things those girls are wearing."
Now…we just have to tune in to ABC on March 17th at 8pm to see what she can do.
And in Bey news…
Beyonce has pledged to "Ban Bossy" with a Lifetime PSA to encourage young girls to become leaders. She teamed up with Condoleezza Rice, Jennifer Garner, Diane Von Furstenberg & Jane Lynch in a PSA titled "I'm not bossy. I'm the boss." In the video Bey says, "Be brave, be you. I'm not bossy, I'm the boss."
Check it below:
Thoughts?
Photos: PEOPLE/banbossy.com

PRESS CONFERENCE: Lil Boosie Thanks His Supporters, SAYS He's Written A Hit For Justin Bieber, ATTENDS Welcome Home Dinner With Jeezy, Weebie & More
Posted: 10 Mar 2014 01:38 PM PDT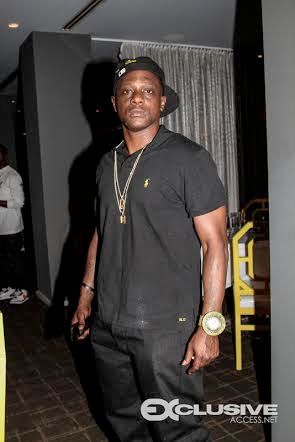 Today, Lil Boosie held a press conference thanking his supporters and he attended a welcome home dinner last night. Check out the pics from the dinner and get deets from his conference inside…
Following his release from the Louisiana State Pententiary at Angola, Lil Boosie held a press conference today hosted by The Breakfast Club host Angela Yee. During Boosie's press conference held today:
Bun B was asked to stand up and say a few words. Bun B announced today was a big day for hip-hop. He thanked all Boosie's fans, media and the hip-hop community for showing support for Lil Boosie. He said he's more than happy that Boosie is home.
Jeezy (Vice President of A&R at Atlantic Records) stood up and reflected on his conversations with Boosie while he was incarcerated. He also said Boosie always asked him to do something for the kids in Baton Rouge.
Webbie then hopped on stage and said a few words about his long time friend.
Lil Boosie's mom, Connie Hatch, came to the front and thanked everyone who supported her son.
Boosie's lawyers were introduced for legal questions. They proceeded to break down Boosie's case. According to his lawyers, Boosie was released after serving 52 months of incarceration. He has served all of his time and is currently on probation. They added that he could be on probation for up to 4 years. One of his terms is he has to report to court before going anywhere to perform. Boosie was scheduled to come home in November but because of his good behavior he was released last week.
On what he did when he got out: He said the first thing he did when got out of jail was went to Baton Rouge to go get his kids. He said he has a "football team" of children …confirming he has 7 children.

On his daughter's video on his instagram: He said he was surprised to see her video on Instagram go viral. He confirmed the little girl in the video was one of his children.

On keeping up with the rap game: He said he learned about new rappers by reading magazines.

He also said he wrote 1,018 songs while he was in jail. He said he's been in the studio every night since his release. He is working on an album right now. He's ready to renegotiate his contract with Trill Ent and release an album.

On how he plans to stay on top of the rap game: He said his music has a lane where he can take the rap game over. He said the music he's heard the last few days is different from his music. He feels like he stands alone in the music industry so that's how he'll stay on top.

On who's he's excited to work with: He said he has a hit for Justin Bieber. He said he hasn't spoken to Justin about it but he hopes he hears about it.

On his new projects: Boosie said he wrote his own movie and he also wrote a book.
At the end he thanked everybody who supported him throughout his career.
Check it:
Last night...
A private dinner hosted by Atlantic Records was held at the W Hotel in New Orleans.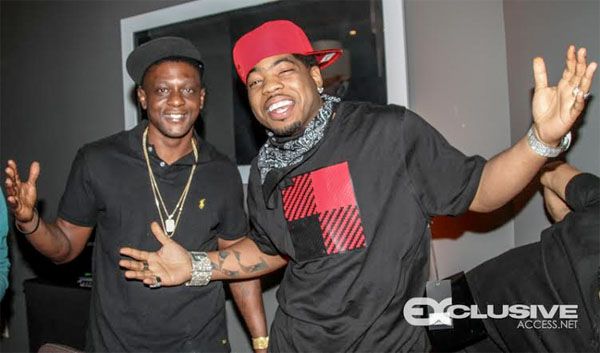 Rappers Webbie, Young Jeezy and president of Black Music at Atlantic Mike Kyser were there to show their homie some love.
And for all Boosie fans...
As you can see, Boosie has already been in the studio posted with Jeezy.
Photos: Exclusive Access/Angela Yee's IG/Elliot Wilson's IG
SPOTTED: Jaden Smith & Kylie Jenner Grab Groceries At Ralph's Supermarket + Tyrese DINES OUT With A Mystery Lady
Posted: 10 Mar 2014 11:52 AM PDT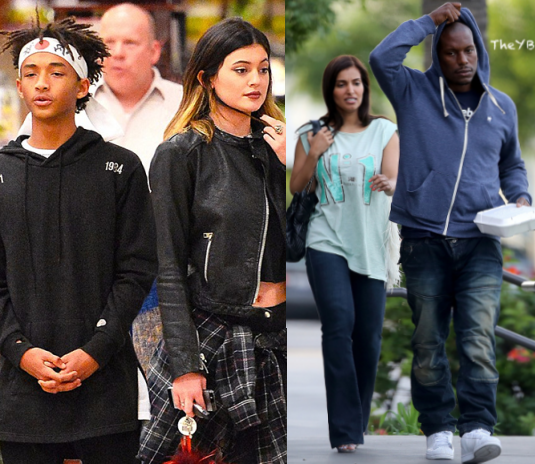 Jaden Smith and Kylie Jenner were spotted at the supermarket while Tyrese dined out with a mysterious woman yesterday. See the candids inside....
Kylie Jenner and Jaden Smith were photographed inside Ralph's Supermarket in Calabasas, CA yesterday.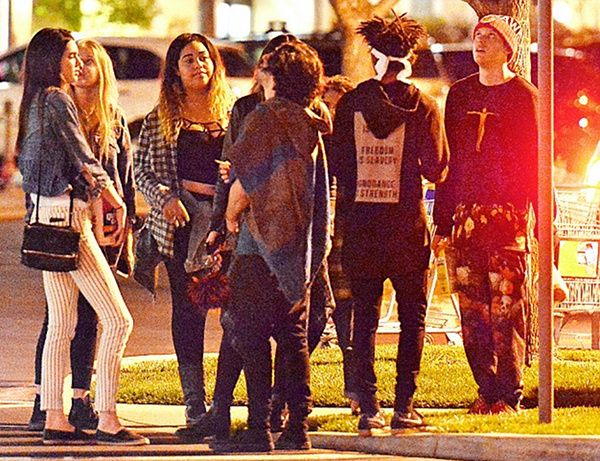 During a recent interview with Seventeen Prom, Kylie told the mag that she does not have a boyfriend but may take Jaden as her prom date.
"I would want to go with someone who's not afraid, or doesn't think that he's too cool, to show up at my house with a rose corsage. It would be nice for the guy to come over and be respectful and nice while my mom takes prom pics...'But if I couldn't find a boyfriend, I would want to go with one of my best guy friends, like Jaden. I know I'd have fun with him - he makes me laugh and he is a great dancer.'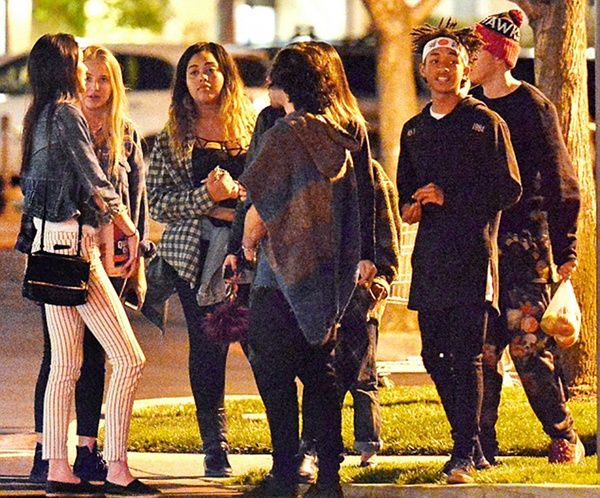 The two were with a group of friends that bumped included Kylie's sister, Kendall Jenner while at Ralph's.
Also.....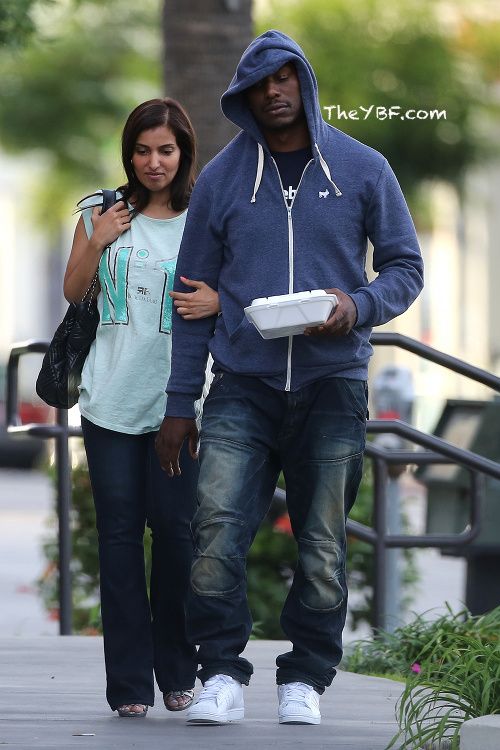 Tyrese was spotted leaving Chili's yesterday with a female friend in LA.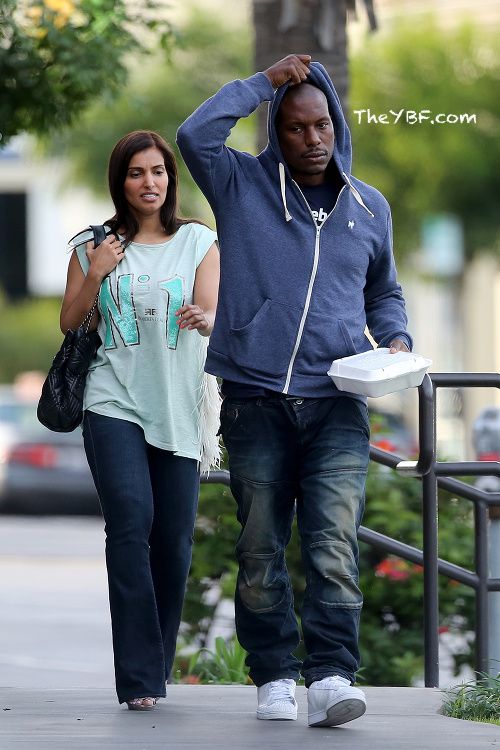 If you're wondering why an international-film star is dining at Chili's, it may be that he's watching his pocketbook. During a recent child support hearing with his baby mama, Tyrese alleged that Paul Walker's death and the loss of Fast & Furious 7 income had impacted his lifestyle.
Photos via Sharpshooter Images / Splash News / Juan Sharma/Bruja / PacificCoastNews
Timbaland & His Wife Spotted TOGETHER After Filing For Divorce + Lil Mo's House BURGLARIZED
Posted: 10 Mar 2014 11:19 AM PDT
Timbaland and his wife Monique were spotted together recently after Monique filed for divorce months ago. Find out about the couple's reconciliation and Lil Mo's house being broken into inside…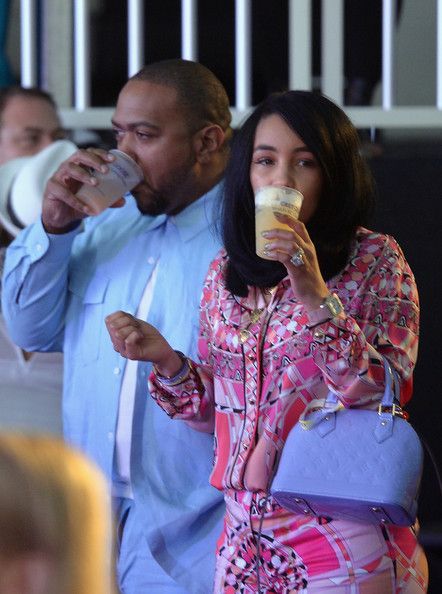 Super-producer Timbaland (who turned 42 today) and his wife Monique Mosely were spotted together, over the weekend, at the GREY GOOSE Vodka and the Cadillac Championship Toast for Travie McCoy at the Trump National in Doral, Florida.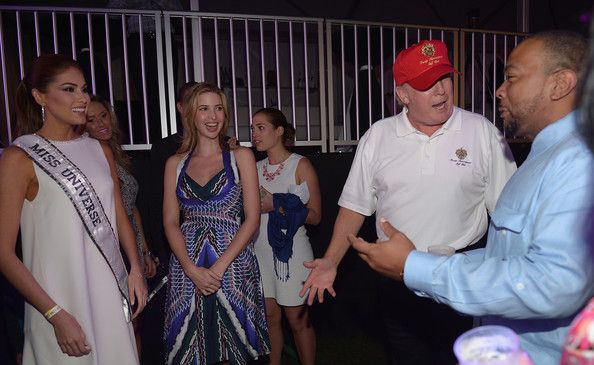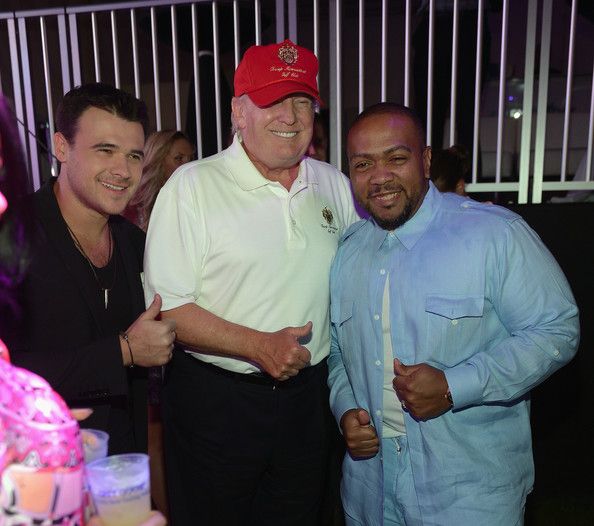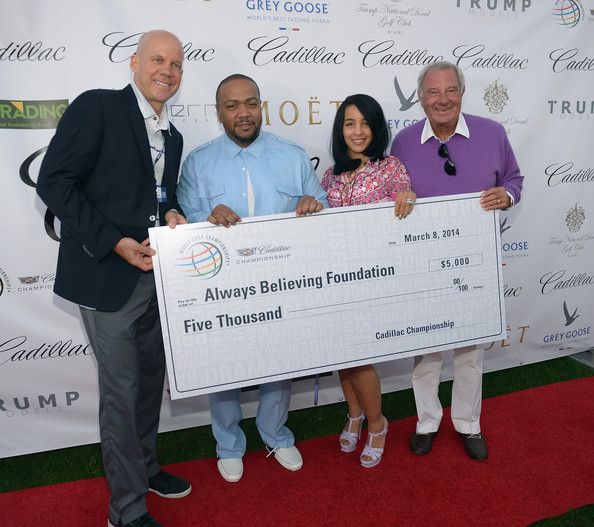 During the event, the reunited couple presented a $5,000 check on behalf of their Always Believing Foundation. The foundation was founded by Timb and Mo in 2008 to assist youth in building healthy successful communities around the world.
Although Mo filed for divorce back in October, the couple has apparently kissed and made up. It was reported that Monique was asking for child support, school expenses, vacay money and everything else for both their 5-year-old daughter AND her 10-year-old from a previous relationship. But things have changed.....

In February, Timb took to Instagram to profess his love for his wife: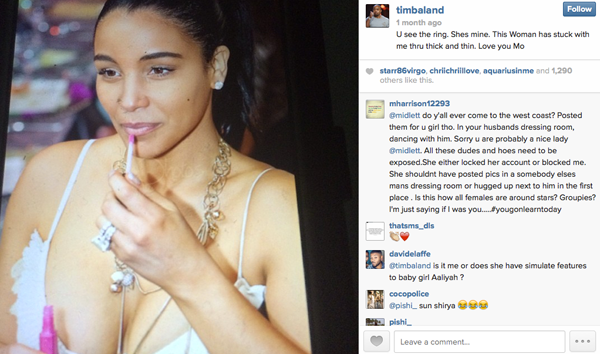 U see the ring. Shes mine. This Woman has stuck with me thru thick and thin. Love you Mo
And the feelings are mutual. She responded: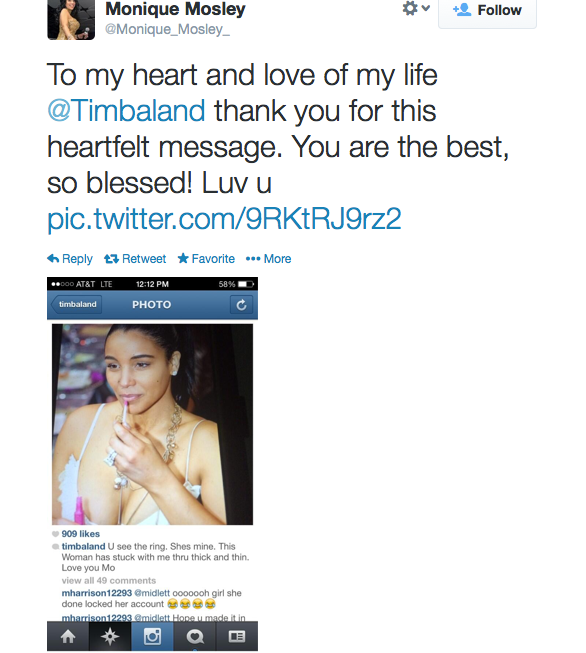 To my heart and love of my life @Timbaland thank you for this heartfelt message. You are the best, so blessed! Luv u

Good for them.
And in other relationship news...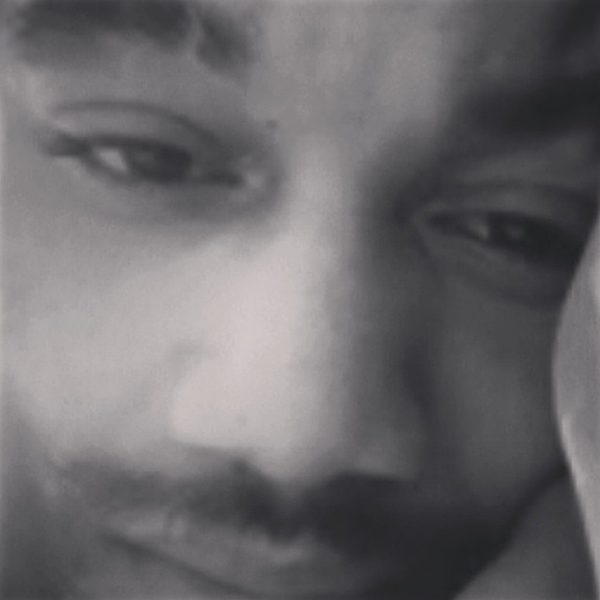 After we broke the news that Lil Mo dropped her husband Phillip Bryant and has a new man, she is now publically acknowledging that boxer Karl Dargan is indeed her partner.
She posted his picture as her "man crush Monday" and issued a warning to everyone that she would "kill for this one here!"
MCM. Aka my FACETIME!! When a hood n*gga LOVE you and allllll the you come with and don't JUDGE you. And don't ASK nor try to EASE his way on YOUR SHOW and loves his MOMMY and his MOMMY loves YOU and his whole family LOVES you for YOU not the artist, you damn right I'll give all this up for the LOVE. But he said DON'T give UP, just give US a try. Mannnnn listen. I'll kill for this ONE here!! and the rest of MY story will be explained on season 2 of #rbdivasla and my EP "the scarlet letter" and my BOOK "the taming of LIL mo". There. YOU. GO. Now double tap and show my nigga some LOVE #boosiehome cc: @dynamiteko
Also…Lil Mo's house was broken into over the weekend.
I've been ROBBED. Aw man. Came home from LA and somebody got me. Pray for me and my kids. Having security walk through now to see what else is missing.
She posted the pictures above and revealed that the robber cleared her studio out! We are NOT pointing any fingers but it sounds like the robbery may have been an inside job.
Photos: Gustavo Caballero/Getty Images North America/Timbaland's IG/Monique Moseley's Twitter

CELEBS GIVE BACK: Mara Brock Akil, Holly Robinson Peete, Essence Atkins & More AT The Spelman College LA Gala
Posted: 10 Mar 2014 10:50 AM PDT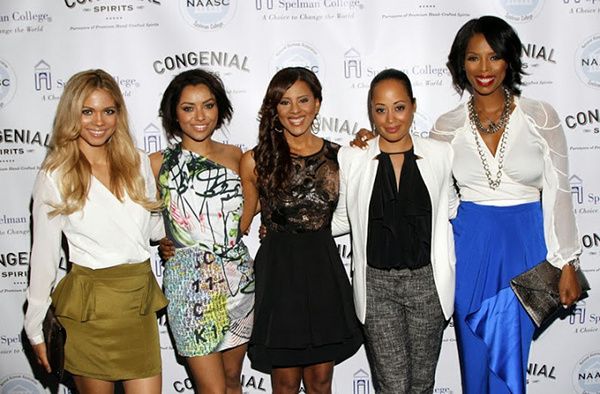 Over the weekend, Spelman College's LA Chapter honored Holly Robinson Peete, Mara Brock Akil and Spelman alumna Traci Blackwell. See pics from the event inside...
The National Alumnae Association of Spelman College's LA Chapter and Congenial Spirits toasted to 20 years of giving at the Omni Downtown Los Angeles, this weekend. During the event, which featured a silent auction, Holly Robinson Peete, Mara Brock Akil and Spelman alumna Traci Blackwell were honored.
Among the atttendees were Jennifer Freeman, Kat Graham, Traci Blackwell, Essence Atkins and Tasha Smith (above).
Honoree Mara Brock Akil posed with husband Salim Akil and Tia Mowry.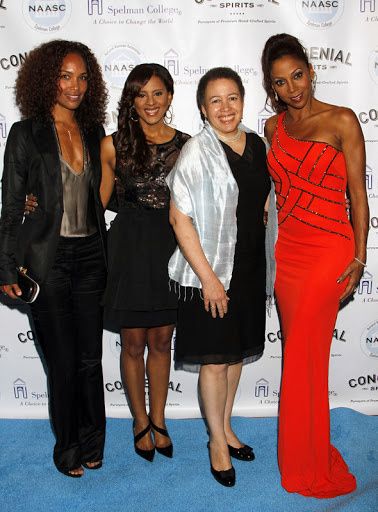 Honorees Mara, Traci and Holly posed with Spelman College President Dr. Beverly Daniel Tatum.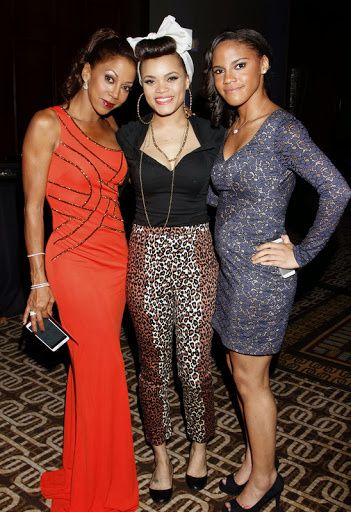 Holly Robinson Peete posed with recording artist Andra (who performed) and daughter Ryan Peete.
Spelman alum and personality Rolanda Watts was spotted at the bar where guests sipped speciality cocktails in honor of the college (Bourbon Blues, Peach in the City, Spelman LA Sip).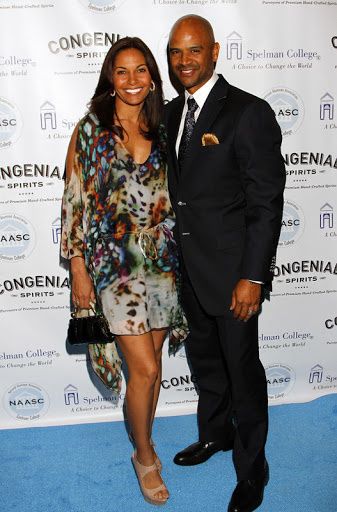 Actress Sally Richardson posed with husband Dondre Whitfield.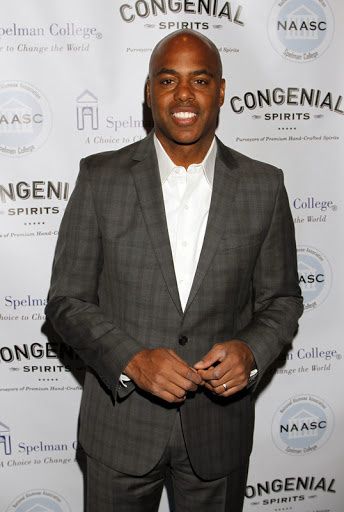 TV personality Kevin Frazier was there.
Actress Vanessa Bell Calloway attended.
Derek "Fonsworth" Watkins posed with wife Fawn Watkins.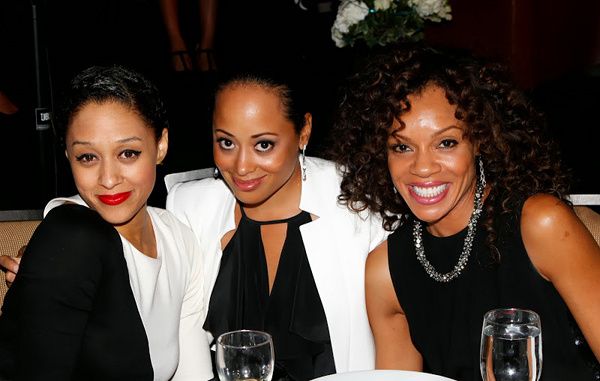 Tia posed with Essence and "The Game" star Wendy Raquel Robinson.
Photos via A Turner Archive/Spelman PR
MAGAZINES: Kandi Burruss REVEALS Why Her Mom DISAPPROVES Of Todd Tucker + Mama Joyce Says "If They Are Married And It Lasts I Will Be The First To Apologize"
Posted: 10 Mar 2014 10:00 AM PDT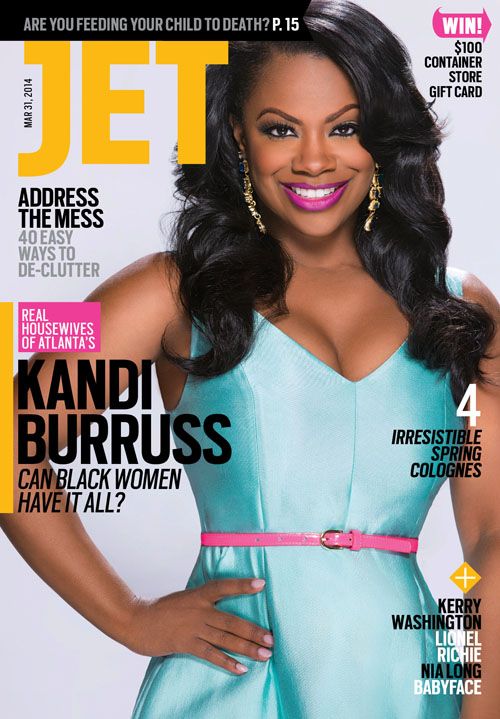 Kandi Burruss graces the cover of the latest JET Magazine where she reflects on the success of her career, her upcoming marriage AND Mama Joyce. Find out what she had to say inside…
In the latest issue of JET magazine "RHOA" star Kandi Burruss opens up about how her fiancé helped her become a better businesswoman, her strained relationship with her mother and whether or not she and Todd will actually get married.
Also, Mama Joyce revealed what would need to happen for her to finally accept her daughter's relationship with her fiancé, television producer Todd Tucker. "I pray that I am wrong. If they are married and it lasts I will be the first to apologize," she said.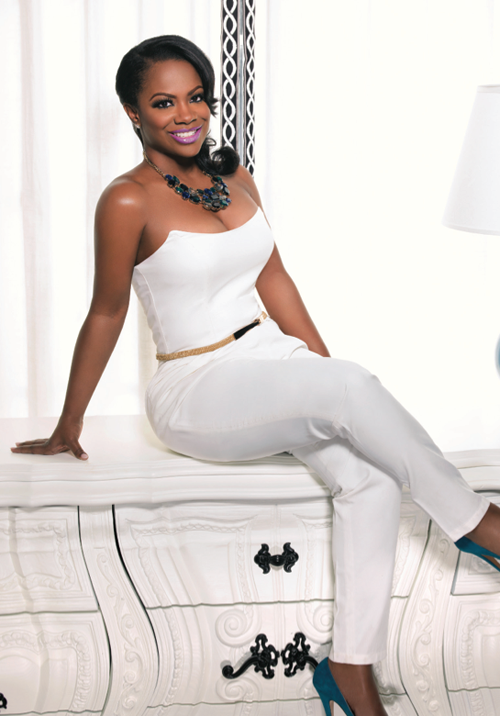 Here are other highlights from Kandi's interview:
On why her mom disapproves of Todd

"When my mother was younger it was all about getting a man to be a provider. She leans toward a man who is financially more well-off than the dude who is just a good guy." She added, "I've dated guys who are more successful than me, and my mom is like, no matter what he does wrong, you have to work it out."

On how Todd has helped her become a better businesswoman:

"I love that Todd is affectionate and relationship-oriented. But he's also a leader and a planner, and because of his production background he makes me a better businesswoman."


On her work ethic:

"When I speak about anything on camera I want to accomplish it before we finish taping. I am a 'do what I say' person. I want people to know I'm not a [phony]. I hate when people on reality shows mention how they want to do this and that, but you never hear of it again," she added.

On when she and Todd are getting married:


"We are moving forward," she reveals about her pending nuptials. "I have a date, but I'm not saying."

The issue is on newsstands now.
Photos: JET Magazine
EVENT FAB: Kyla Pratt Attends Upscale Baby Boutique Opening With Tampa Bay Buccaneers Tackle Donald Penn & Wife Dominique Penn
Posted: 10 Mar 2014 09:35 AM PDT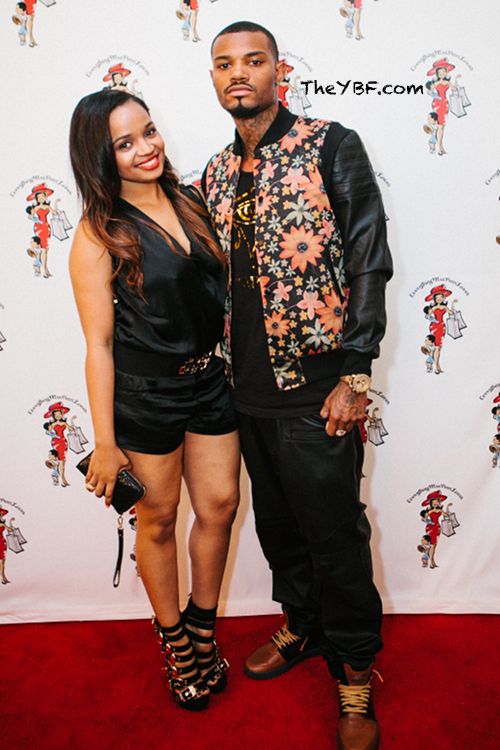 Mother-of-two Kyla Pratt and her boyfriend Danny Kilpatrick attended a friend's baby boutique opening this weekend. Check out the pics and deets inside…
"Let's Stay Together" actress Kyla Pratt, along with her boyfriend/father of her children Danny Kilpatrick, were spotted this weekend attending the opening of NFL wife/blogger Dominique Penn's upscale baby boutique "Everything Mrs. Penn Loves, Where Mommy Meets Baby" on Saturday in Encino, CA.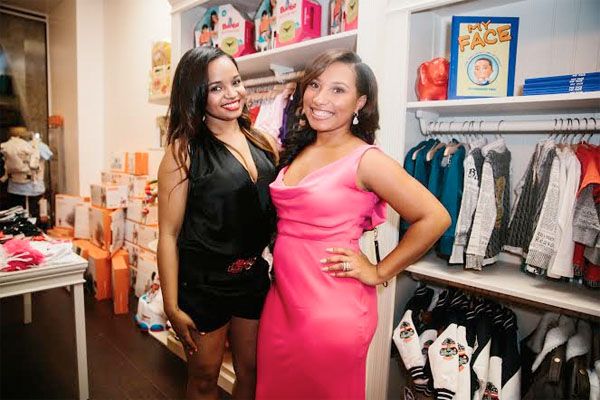 In a press release about the opening, Kyla (shown above with Dominique) said, "I am so proud of Dominique and I absolutely love the clothes in the boutique! We needed something like this in the valley - it's in a perfect location and I know it will do great!"
NFL wife Dominique Penn and her husband Tampa Bay Buccaneers tackle Donald Penn hit the carpet.
We're sure Kyla, who gave birth to her 2nd daughter back in August, will be making a few stops at her friend's boutique to pick up some items for her new bundle of joy and 3-year-old Lyric.
Nice.
Photos: Erik Umphery/Dominique Penn's IG