---
Nicki Minaj Transforms Into "Chola" Barbie In "Senile" Video + Karrueche Flaunts Another Man On Her Chest
Posted: 17 Mar 2014 09:14 AM PDT
Nicki Minaj transformed into a "chola girl" on the set of the "Senile" video while Karrueche was spotted sunbathing. Check out the pics inside...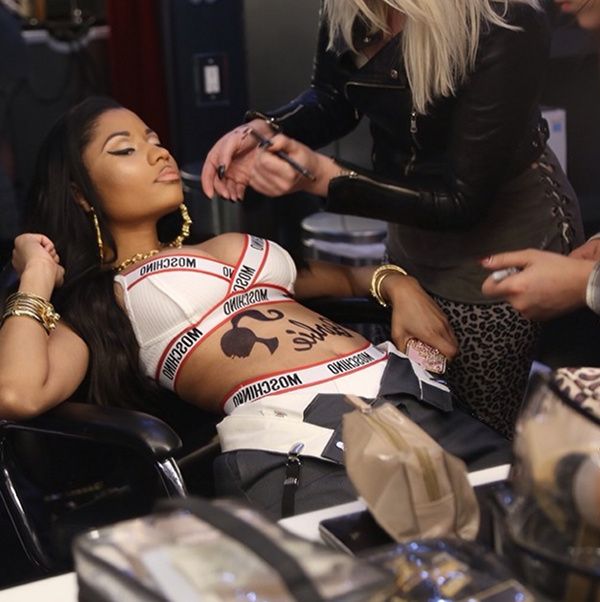 Nicki Minaj and the Young Money crew are shooting their new video "Senile," featuring Nicki, Lil Wayne and Tyga. "Senile" is the second single off of YMCMB's second collaboration album titled, Young Money: Rise of an Empire.
Earlier, Young Money's first lady shared her "first look" in behind-the-scenes photos she posted to her Instagram where she was dressed in a black and gold Moschino short set. Now...Nicki has morphed into a "chola" Barbie decked out in a Moschino bra/underwear set and a Barbie tat across her stomach.
She captioned one pic, "Ha! #chola"
Speaking of cholas, Rihanna AND Karrueche dressed up as "chola girls" for Halloween last year.
Young Money president Mack Maine and Birdman were behind the scenes.
And still no word on when the video is expected to drop.
Karrueche is getting close to another man…Well…kind of.
Karrueche hit up Instagram to share with her followers her newest bikini addition and who she's been getting close to.
Chris Brown's on-again off-again ex-girlfriend chose to sunbathe in a limited edition "Killa Camron" pink swimsuit from Dime Piece L.A. As you can see, rapper Camron's face is plastered on each boob and it's pink, just like that pink fur Cam was always rockin' back in the day.

Kae seems to be enjoying the single life. She recently took a "twerk class" with her bestie Christina Milian. Meanwhile, Breezy seems like he may have regretted letting Kae go after he professed his love for her last week in a tweet which said, "KAE will always be my heart. That ain't changing."
With news of Chris Brown's recent arrest, after being kicked out of rehab and all of his other drama, Kae may be keeping her distance. At least…for now.
Photos: Nicki Minaj's IG/Karrueche's IG
EXCLUSIVE: Ciara Goes Baby SHOPPING On Aisle "Blue" In Santa Monica, CA?!
Posted: 17 Mar 2014 08:46 AM PDT
Ciara was spotted shopping for her first child at a high-end baby boutique in California. Find out where she went inside...
Mommy-To-Be Ciara and a close friend were spotted shopping for baby items at Giggle on Montana Avenue in Santa Monica, CA. Although CiCi and Future have been mum about the sex of their baby, we noticed "blue" items in the hands of CiCi and her friends.
Now.....you'll recall that Future hinted at the baby being a "boy" in a radio interview with Tim Westwood. Could a baby boy be in the future for Future? Stay tuned....

Photos via GoldenEye /London Entertainment
FAMILY AFFAIR: Beyonce, Jay Z & B.I.C. Spotted Leaving From German Airport, Headed To Amsterdam
Posted: 17 Mar 2014 08:02 AM PDT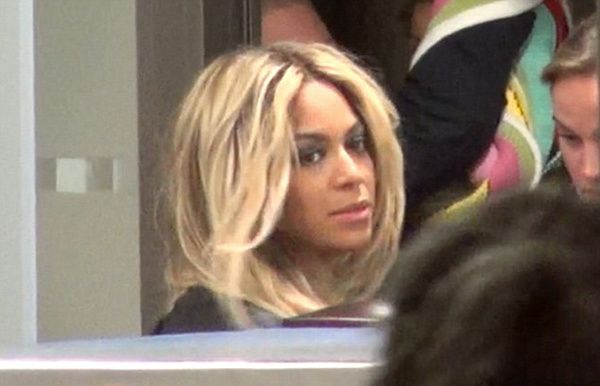 The Carters were spotted making their way through a German airport following Beyonce's concert in Cologne, Germany. Check out the pics inside…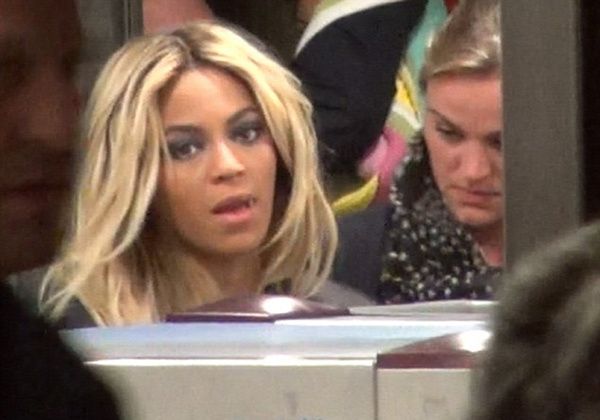 After hitting the stage at Lanxess Arena in Cologne Germany, Beyonce, Jay Z and Blue Ivy were spotted as they walked through the Cologne/Bonn Airport. It looks like Bey hadn't even washed off her make-up from performing; likely hitting the airport soon after she got off the stage.
Blue didn't look too happy going through the metal detectors as Bey tried to comfort her.
Once Blue got into her daddy's arms.....everything was right with the world.
Adorbs.
And here are a few shots from Mrs. Carter's show in Germany: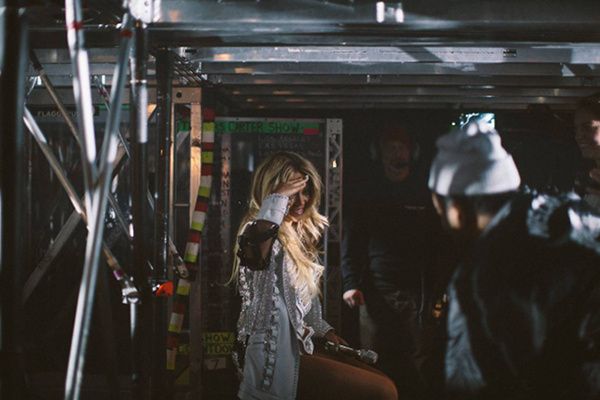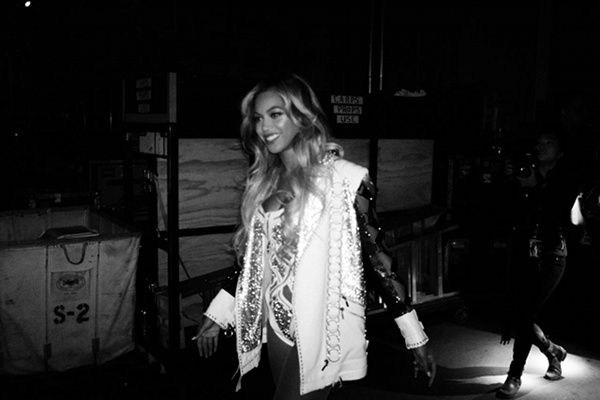 The family of three stays on the go. A week ago they were in Dublin, Ireland where they took a family outing to the Phoenix Park Visitors Centre's playground. Now they're headed to Amsterdam. Bey will hit the stage tomorrow at the Ziggo Dome in Holland, Amsterdam.
Photos: WENN/Robin Harper/Beyonce's Tumblr

TV FAB: ORIGINAL "RHOA" Stars Kim Zolciak & Sheree Whitfield On "WWHL" DISHING On She By Sheree, NeNe Leakes & Kenya Moore
Posted: 17 Mar 2014 07:37 AM PDT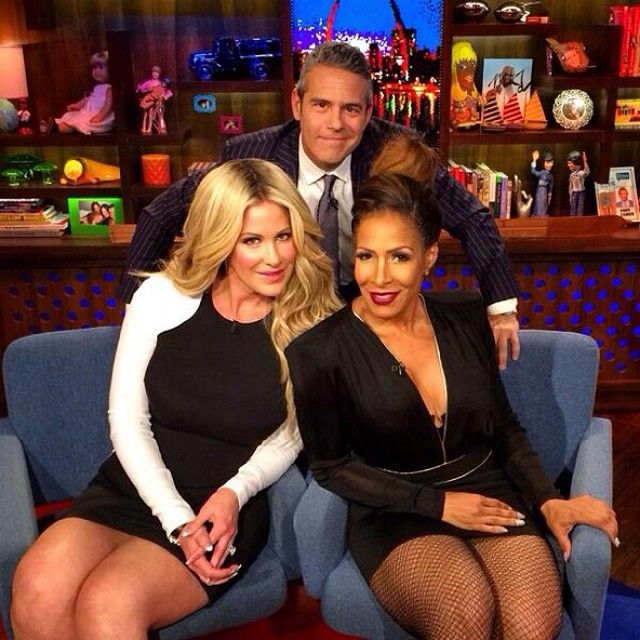 Sheree Whitfield and Kim Zolciak appeared on "WWHL" last night to catch up with Andy Cohen and share their thoughts on the current season. See clips inside....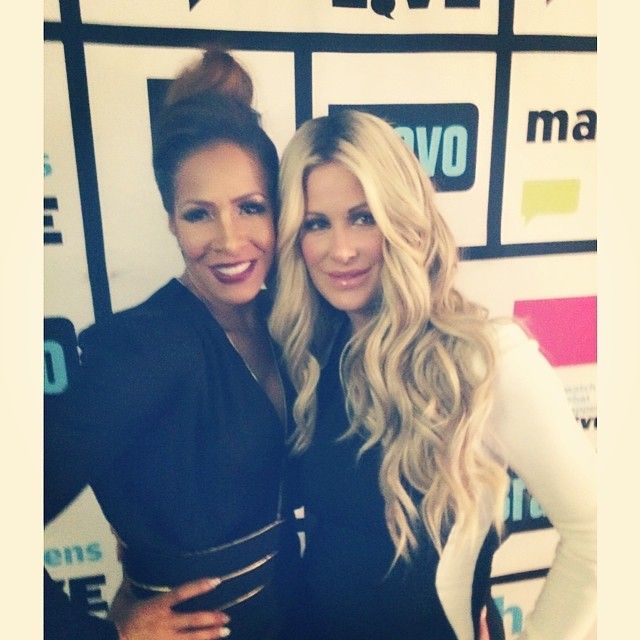 Sheree Whitfield and Kim Zolciak returned to Bravo last night where they chatted with Andy on"WWHL" and dished on the current season of "RHOA." Although Sheree's "Who Gon Check Me Boo" days are long behind her, she told fans that she's still selling "She By Sheree" t-shirts and recently shot a fitness DVD. Kim told Andy that she and Nene are in a good place and she's finally done having children. Also...Nene called into the broadcast to discuss "DWTS" and say hello.
Sheree updates fans about She By Sheree:
Nene Leakes calls in:
Kim and Sheree share their opinions about Kenya Moore:
Kim and Sheree give updates about their kids:
Photos via BringBackSheree Instagram/Kim ZOlciak Instagram
COUPLED UP: Kelly Rowland & Fiancé Tim Witherspoon Get Cutesy On Miami Beach
Posted: 17 Mar 2014 07:15 AM PDT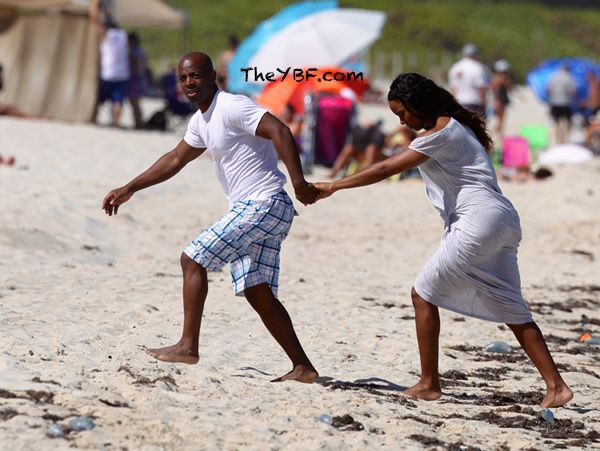 Kelly Rowland was spotted holding hands on the beach with her fiancé/manager Tim Witherspoon. Check out the cute couple inside…
We don't get to see this twosome together often. Kelly Rowland and her fiancé Tim Witherspoon spent their Sunday afternoon on the warm beach in Miami.
The 33-year-old make-up free singer (
who celebrated her birthday
back in February) and her manager turned fiancé Tim spent the day examining the jellyfish that washed ashore and laughing it up with friends.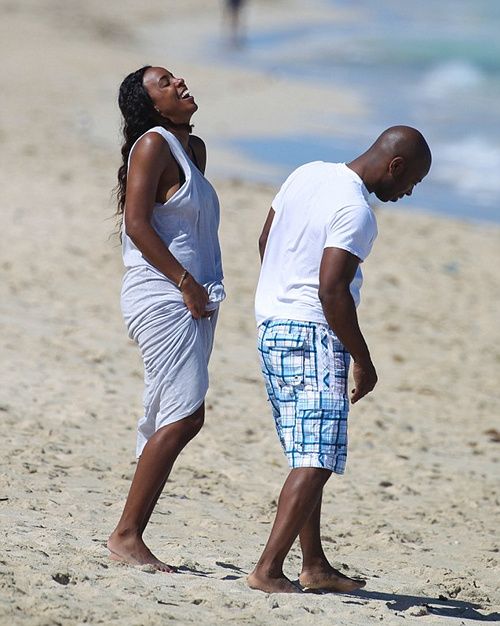 The "Kisses Down Low" singer looked grossed out at the sight of the blue jellyfish that washed up on the beach while Tim looked rather interested in the little creature.
And no Kelly doesn't have her ring on but we're sure she put it somewhere safe while they soaked up some rays.
Cute.
Photos: Pichichi/Splash News/KDNPIX
MUSIC: Keyshia Cole's "Rick James" Cover Art + Jhene Aiko's "My Afternoon Dream" VIDEO
Posted: 17 Mar 2014 05:40 AM PDT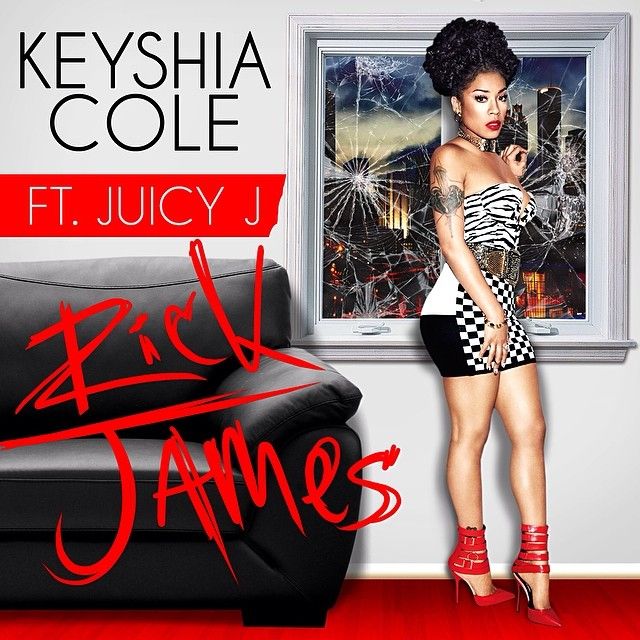 Keyshia Cole has released cover art for her "Rick James" single. See the artwork inside and watch Jhene Aiko's video for "My Afternoon Dream."
Over the weekend, Keyshia Cole dropped two cover art photos for her new single "Rick James." Keyshia announced the song's debut on Instagram saying "Tune into dj envy & The breakfast club this weds to hear my new single on iheartradio.com." In the photos, she's rocking shoes form her Steve Madden collection.
Also, she shared an album snippet on Instagram....
In new music videos...
Singer Jhene Aiko singer, who recently turned 26-years-old, released a video for her new single "My Afternoon Dream" over the weekend. The song was produced by Key Wayne and is accompanied by a video she shot with her friends in Maui. Enjoy!
Listen to the track here:
Photos via Keyshia Cole's Instagram
"SHE" TURNS 37 And Performs For 16,000 At Birthday Concert! Happy Birthday Tamar Braxton!
Posted: 17 Mar 2014 05:21 AM PDT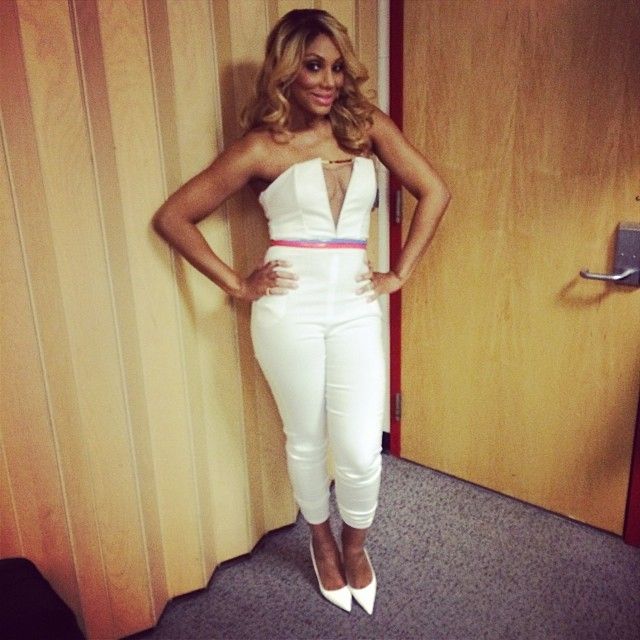 Tamar Braxton celebrates her 37th birthday today. Check her out on the red carpet inside...
Today is the 37th birthday of "Braxton Family Values" star Tamar Braxton. With the birth of her son Logan, her Grammy nominations and the launch of her successful solo career, Tamar has a lot to celebrate and be grateful for.
Shown above at her birthday concert, she tweeted, "I always wanted to have a concert on my birthday! 2 days before is the same thing! Especially in front of 16,000 #tamartianfriends #GODISGOOD."
We're all looking forward to "She Me Her" having another fabulous year in the entertainment industry. Party with Tamar in her birthday gallery....
LADIES' NIGHT: Taraji P. Henson, India.Arie & More Glam It Up For "Celebration Of Gospel"
Posted: 16 Mar 2014 06:07 PM PDT
It may have been a celebration of gospel music, but the ladies did not hold back with the sex appeal. Check out Taraji P. Henson, Erica Campbell and a more glammed up than usual India.Arie inside...
Taraji P. Henson put her bangin' body on display on BET's Celebration of Gospel 2014 red carpet at Orpheum Theatre Saturday night. As the hot Think Like A Man Too star snatched Steve Harvey's 13-year-reign as host of Celebration of Gospel, she made sure to make a statment.
And for the show, Taraji kept it sexy in a white fitted strapless number.
The "church folk" gave Erica Campbell a hard time about putting her curves on display for her recent album cover shoot....
And she can't hide that body. Why would she?! The fab chick, who is one half of Mary Mary, posed it up in a fitted black dress and a cropped eather jacket and gold pumps for the ocassion. And she brought her daughter along as well.
And look who glammed it up a bit:
India.Arie kept it colorful as usual in a printed frock, which was actually designed & created by her mother. Sweet.
And singer Yolanda Adams kept it fun in her curls and a metallic gown on the carpet.
Photos: Getty
SPOTTED: NeNe Leakes Looks Annoyed At "DWTS" Rehearsals + Blac Chyna & Tyga Lunch With Their Son King At Mr. Chow
Posted: 16 Mar 2014 11:48 AM PDT
NeNe Leakes was spotted leaving "DWTS" rehearsals looking a little glum while Blac Chyna did a lunch date with Tyga and their son. Check the pics inside…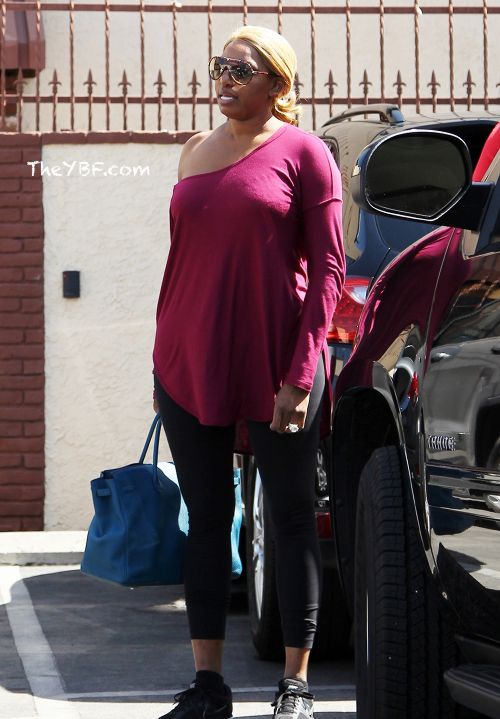 "RHOA" star NeNe Leakes was spotted looking totally over it at "Dancing With The Stars" rehearsal studio in L.A.
Guess those dance outfits she was so excited to get into aren't all they're cracked up to be.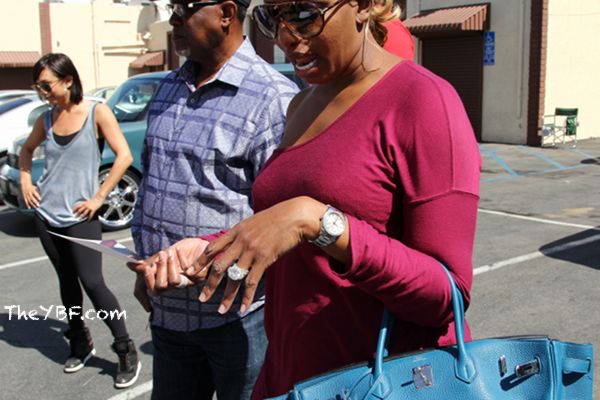 NeNe was joined by her husband Gregg and we see "DWTS" professional dancer Cheryl Burke posing in the background.
And in other sightings...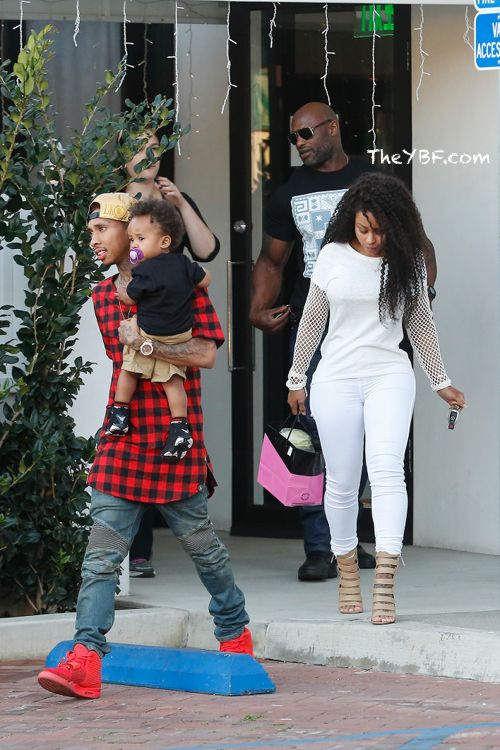 Kim Kardashian's new bestie Blac Chyna was spotted grabbing lunch with her fiancé Tyga and their son King Cairo.
Baby King is so cute!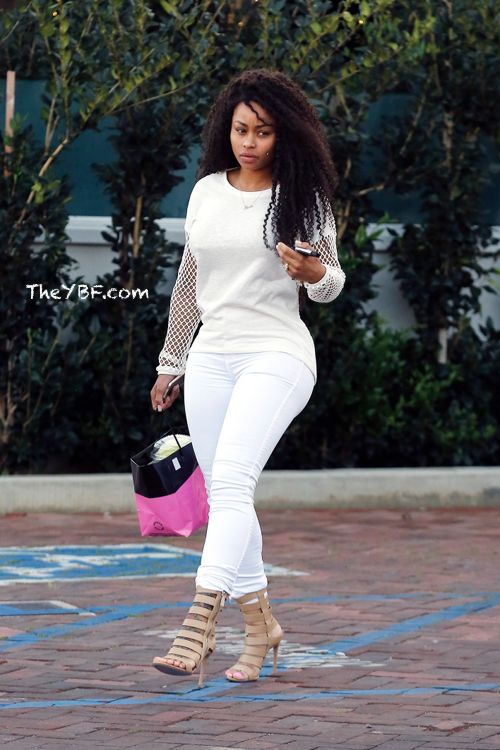 The family of three hit up Mr. Chow in Malibu for some quality family time. Maybe they needed to discuss why Tyga owes almost $100K in back taxes.
Or maybe they're just not all that concerned.
Photos: Splash News
EVENT FAB: LaLa Anthony, Carmelo Anthony, Monica, Shannon Brown & More Attend 5th & Mercer's First Pop Up Shop
Posted: 16 Mar 2014 10:45 AM PDT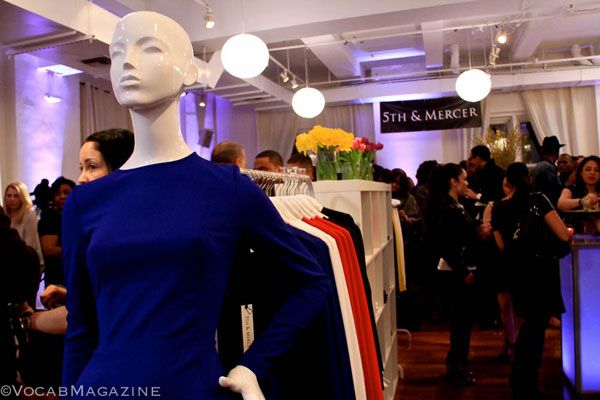 LaLa Anthony opened her first pop-up shop for her clothing line 5th & Mercer! Check the pics inside…
Fab chic LaLa Anthony opened her first pop-up shop for her 5th & Mercer clothing line, which is now debuting new and exclusive pieces.
LaLa's hubby Carmelo Anthony, bestie Monica Brown, Monica's husband Shannon Brown, "Notorious" actress Naturi Naughton, Po, Dice, her family and more all came out to support.
The Anthony's snapped a cute family photo.
LaLa's good friend Monica Brown was there looking golden and showing support.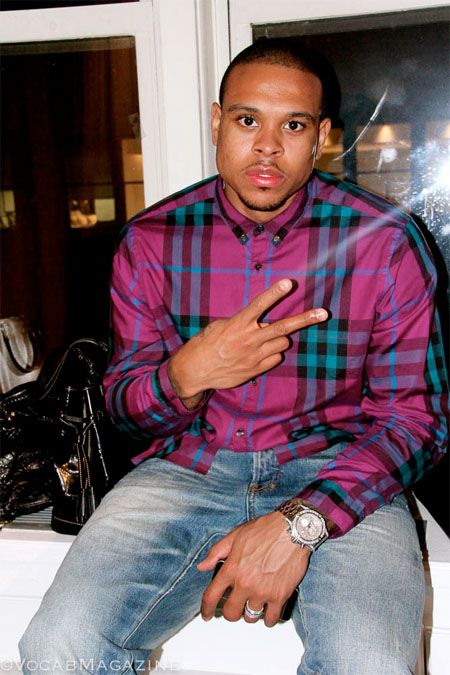 And Monica's husband, Shannon Brown, was there too.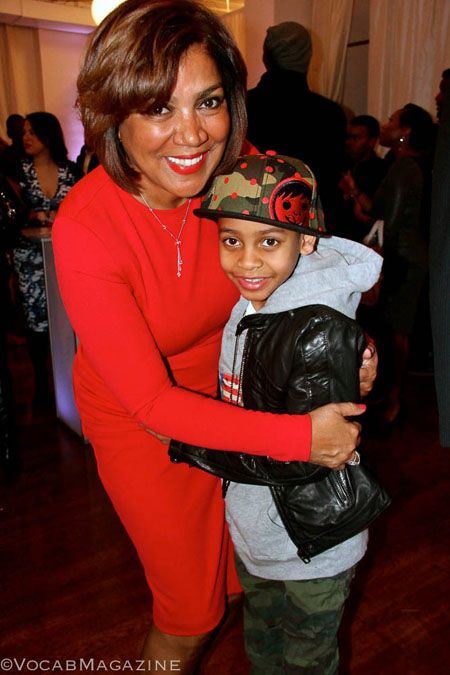 Cutie Kiyan was there along with La's mom Carmen.
Dice was there along with her lady friend. Mmhmm. We see Dice changed it up a bit rockin' a new haircut.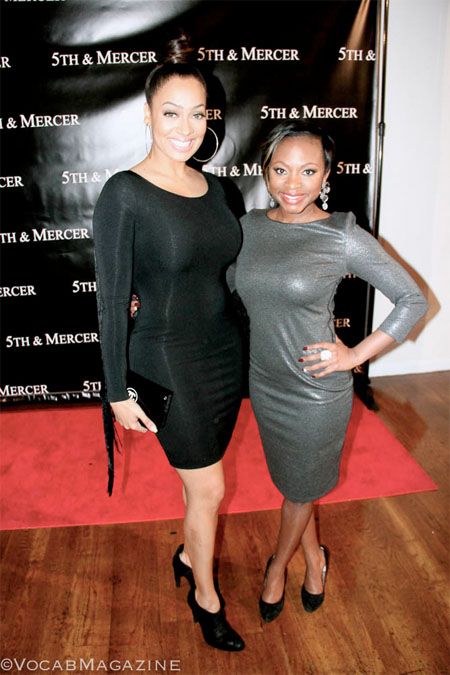 Actress Naturi Naughton was there for support rocking a metallic look for the night.
LaLa's homie Charlamagne was there to support his long-time friend.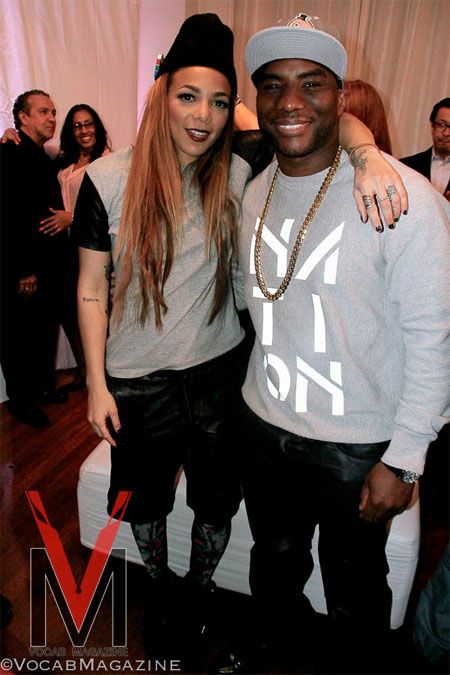 And of course La's childhood friend Po was there.
The event was a total success with all the items in the shop being sold out; including her new book "The Love Playbook"
Fab times and congrats La!
Photos: Vocab Magazine